Stirred by the striking sounds of dubstep emerging out of the UK in the early 2000s, the Washington, DC artist Djoser first forayed into production around 2010 with a focus on harnessing the genre's idiosyncratic style. Building on this bass-heavy foundation, Djoser's productions have since incorporated elements of dub techno, electro, and drum and bass, for a multifaceted approach to dubstep that's distinct as it is imaginative. Across releases for Brooklyn-based production house, Loosee, and Martyn's esteemed 3024 label, Djoser has continued to push the boundaries of experimentation, fusing the forceful basslines of UK dance music with downtempo, psychedelic dub influences. This inclination toward hard-hitting percussion with a hint of the surreal is perhaps a defining quality of his sound and style, reflected also in his definitive DJ sets which have attracted the attention of both DC and NYC dance music collectives and global platforms like Boiler Room. As part of L.E.N.G., Djoser and fellow residents have sought to highlight the outer fringes of bass-oriented club music, with parties that feature local DC talent alongside internationally renowned artists.
Winding down from a busy summer of party-going, producing, and wedding planning, Djoser has assembled a propulsive, psychedelic mix that blends his beloved UK bass influences with the leftfield techno creations of his contemporaries and dubbed-out moments of electronic bliss. Featuring the driving productions of DC peers Soso Tharpa and Superabundance, plus peak-time hitters from FaltyDL and Paradox, and finishing on notes of Nubian folk from Fekry Kashef, Djoser's Truancy Volume is a beautiful retrospective of the artist's past fifteen years of electronic music experiences. In the accompanying interview, we discuss the evolution of Djoser's productions, the importance of experimentation, the key elements to a memorable DJ set, his current artistic influences, essential record selections, and more.
Hi, Djoser! Thank you so much for this mix and interview. How are you and how has your summer been? Any highlights? "I'm doing well and thank you for having me. I've been tuning in as a listener for a while so it's nice to be part of this mix series.
My summer has been great. I've been djing a good amount, going out to shows, and enjoying some time with my fiancée, family, and friends—also wedding planning. A highlight this summer must be one of the many great nights I've had at Owl Room in the past few months since they opened, and also my Boiler Room debut was certainly a highlight."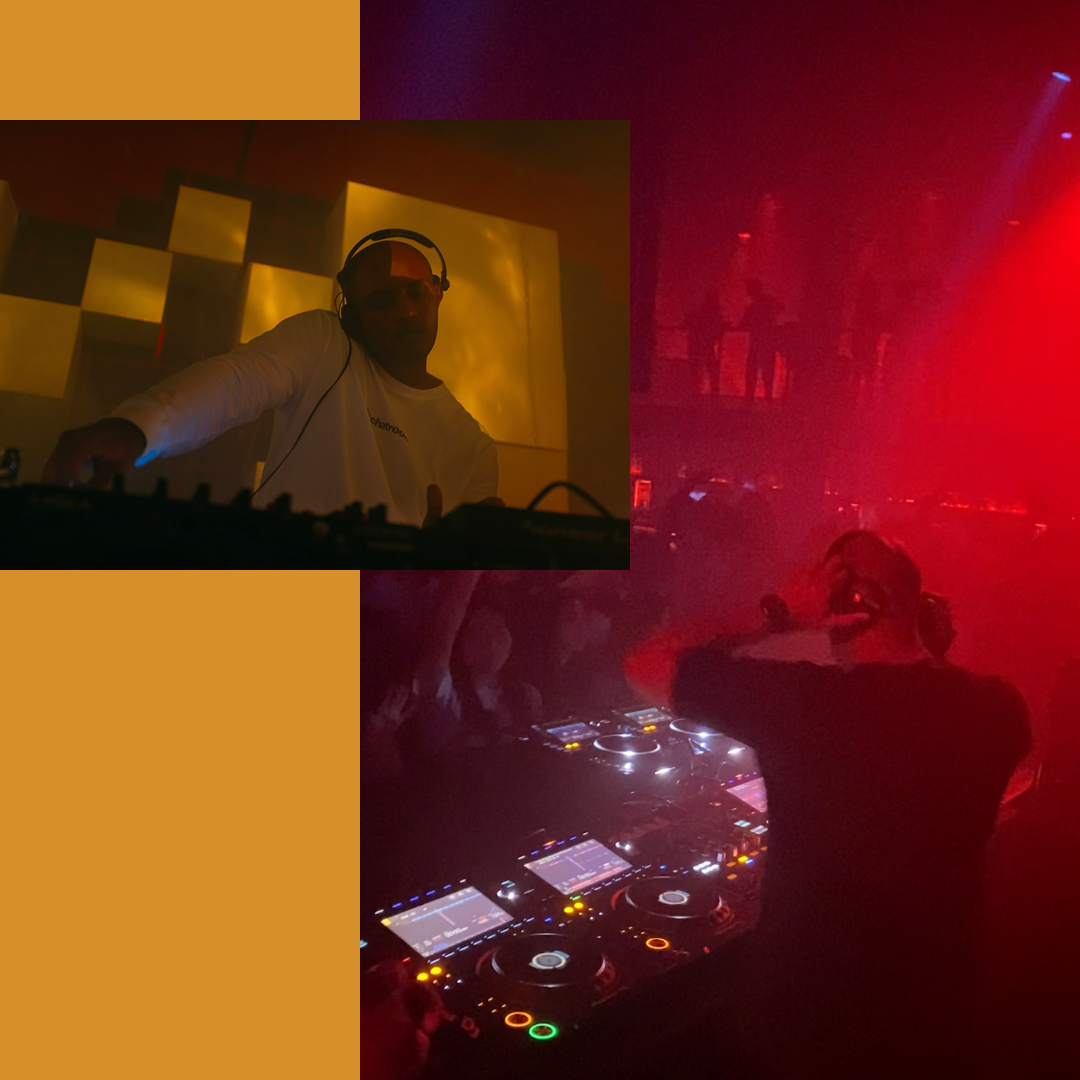 When did you first start getting into electronic music? Could you share some of your formative influences or a track that really changed your perspective? "I started getting into electronic music relatively late, around 2008. Back then I used to play bass guitar in a band that was reggae-leaning and started listening to experimental dub bands like De Facto, so naturally, genres like drum and bass and jungle caught my attention quite strongly. I really got into the dark and moody-sounding stuff at that time and about one year later I was introduced to dubstep via Fabriclive.37 and I fell in love with the sound. One track that really changed my perspective would have to be Distance – Fallen (Vex'd Remix) which is a really deep and moody track that just sounds so good on those late-night drives haha."
When did you decide you wanted to produce tracks? Was there a particular sound you wanted to achieve? Could you describe some of your first experiences with production? "I began my journey in music production around 2010. During that period I was heavily immersed in Dubstep, and my interest in production started out of curiosity about the methods behind crafting these distinctive sounds. There were no preset "dubstep" synth patches readily available at the time to make those signature wobbly basslines, so most of my first experiences with production were just trying to navigate how to use Reason's synthesizer and samplers to achieve these sounds. Reason was the DAW that my cousin Moez (who started producing years before me) showed me how to use, and it was predominantly MIDI-based back then, which made using samples a huge pain due to the lack of visible waveforms. So, I delved into learning how synths work and turned to YouTube tutorials to learn how to do certain sounds. I found this YouTube channel by this guy that goes by Malleus who had these amazing tutorials on Reason 4, and about a year later I went to see Goth-Trad at U Street Music Hall (which was my first time at a Deep Sessions DC night)—I stepped outside for a smoke break, and while I was out there, I struck up a conversation with a guy about the show. Our discussion naturally shifted to production, and he casually mentioned that he produces music under the name Malleus. I couldn't believe it and I said, "Malleus from YouTube? You're the one who taught me how to use Reason!" From that moment on, we became really good friends."
How have your methods or approach to production changed over the years? What are some recurring concepts or sounds you revisit throughout your discography? "My approach has certainly changed over the years; in the beginning I was just mostly interested in making the weirdest-sounding dubstep tracks. Later on I started to be more interested in percussion and bass and how they can make or break a track, and that's something that's stayed with me. Another aspect of my production is a concept that I've always tried to keep which is balancing between rigidity and looseness, which is somewhat of a recurring theme that I keep using to this day."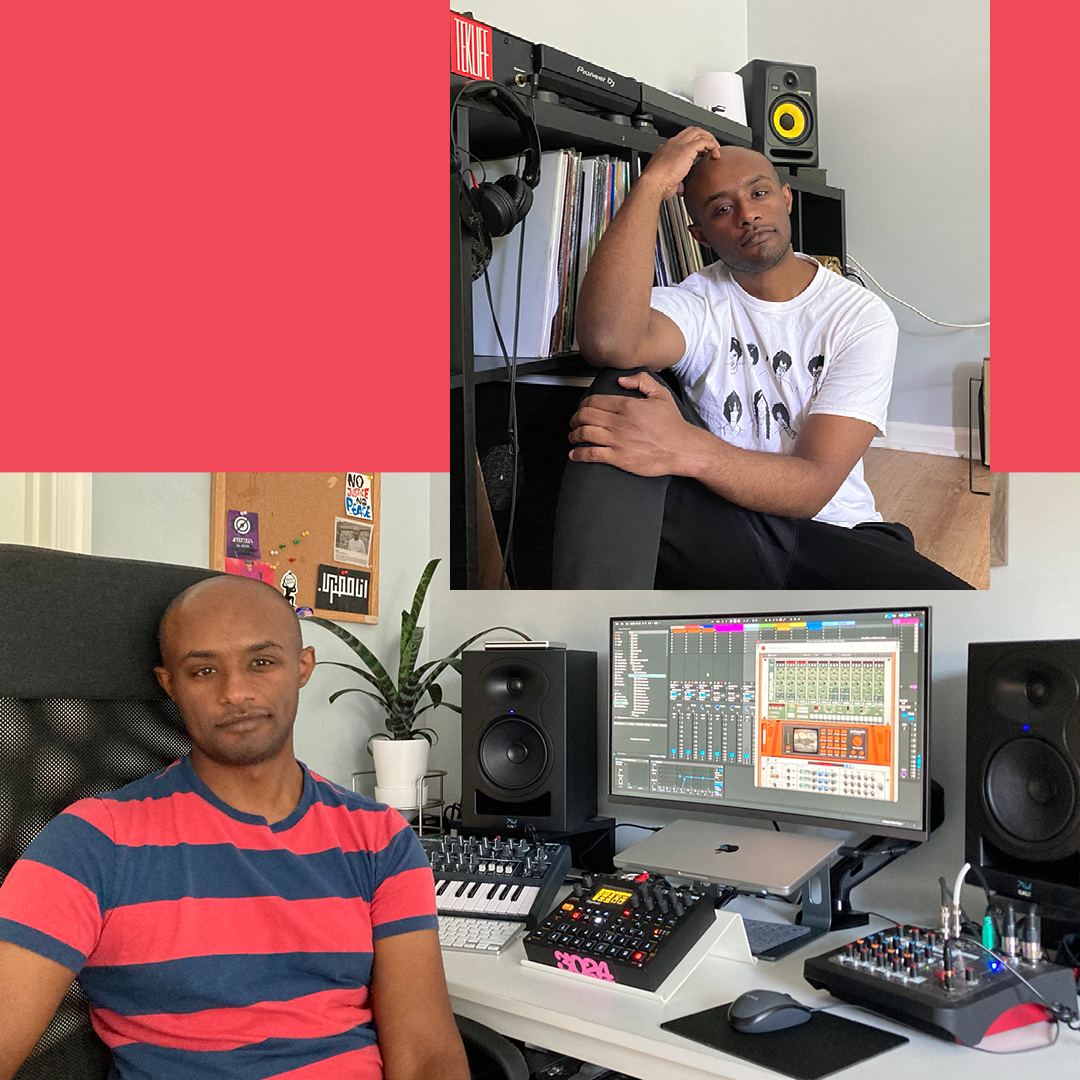 Do you have a particular track or release that you're most proud of or feel most succinctly encompasses your sound? How would you describe your sound in a few words? "I'm usually proud of all my work because my approach when it comes to releasing is that 10% approach, so the tracks that I release are like the ones that I feel like, "OK this isn't wack, I think some people might like this." But I think a good example of a track that I'm proud of is my track "Goose" which came out on my 3024 EP back in 2020. I would describe my sound as percussive, weighty, semi-crisp, sometimes psychedelic, and sometimes clubby."
In what ways have influences such as UK bass, dubstep and labels such as Livity Sound manifested within your productions? "Lots of ways really. My percussions for example are often inspired by older Ramadanman (aka Pearson Sound) tracks. Goth-trad is someone in dubstep who has this ability to add a sort of organic-ness to electronic sounding elements really well, and that's something I've always tried to achieve (going back to rigid vs. loose). Labels like Livity Sound, Swamp 81, and 3024 were some of the first labels I started to listen to after I realized that there is a lot of good bass-heavy music besides dubstep and dnb, and this exposure greatly influenced my production to expand beyond dubstep."
How does your Egyptian heritage influence your approach to production and/or djing? Is it important for you to include this representation or sonic inspiration within your music? "I don't think my Egyptian heritage has much direct influence on my production, but it could be happening subconsciously or indirectly. I became more interested in old folk Nubian music when I got older and that's something I've been trying to find more and more of. Nubian percussions and sonic pallets sometimes inspire me to write, but what I end up writing is usually far from what I was originally listening to."
What are some of your favorite tracks or releases by Egyptian artists? What are some defining qualities of the music? "There is so much amazing music that's coming out of Egypt. ZULI is one of my favorite producers at the moment. I think his track "Keen Demag" is one of my favorites. Another super-talented producer from Egypt is ltfll. My favorite track from ltfll would have to be "Estemara Umru Mesa".
What are some of your favorite activities outside of music? How do you like to pass the time on a day off of work? "I picked up cycling during the pandemic and that's been something that I try to do every week. My fiancée and I often go on trails like George Washington Parkway (Mount Vernon Trail) because that's close to where we live now.
Often, I hit up Michael (Soso Tharpa) and Jackson (Jackson Ryland) and we go for a nice bike ride at the Capital Crescent Trail when it's not too hot outside.
My friends and I are avid motor racing fans also, so sometimes we get competitive and we go Karting from time to time. I also love cooking and grilling (been doing a lot of grilling the past few months)."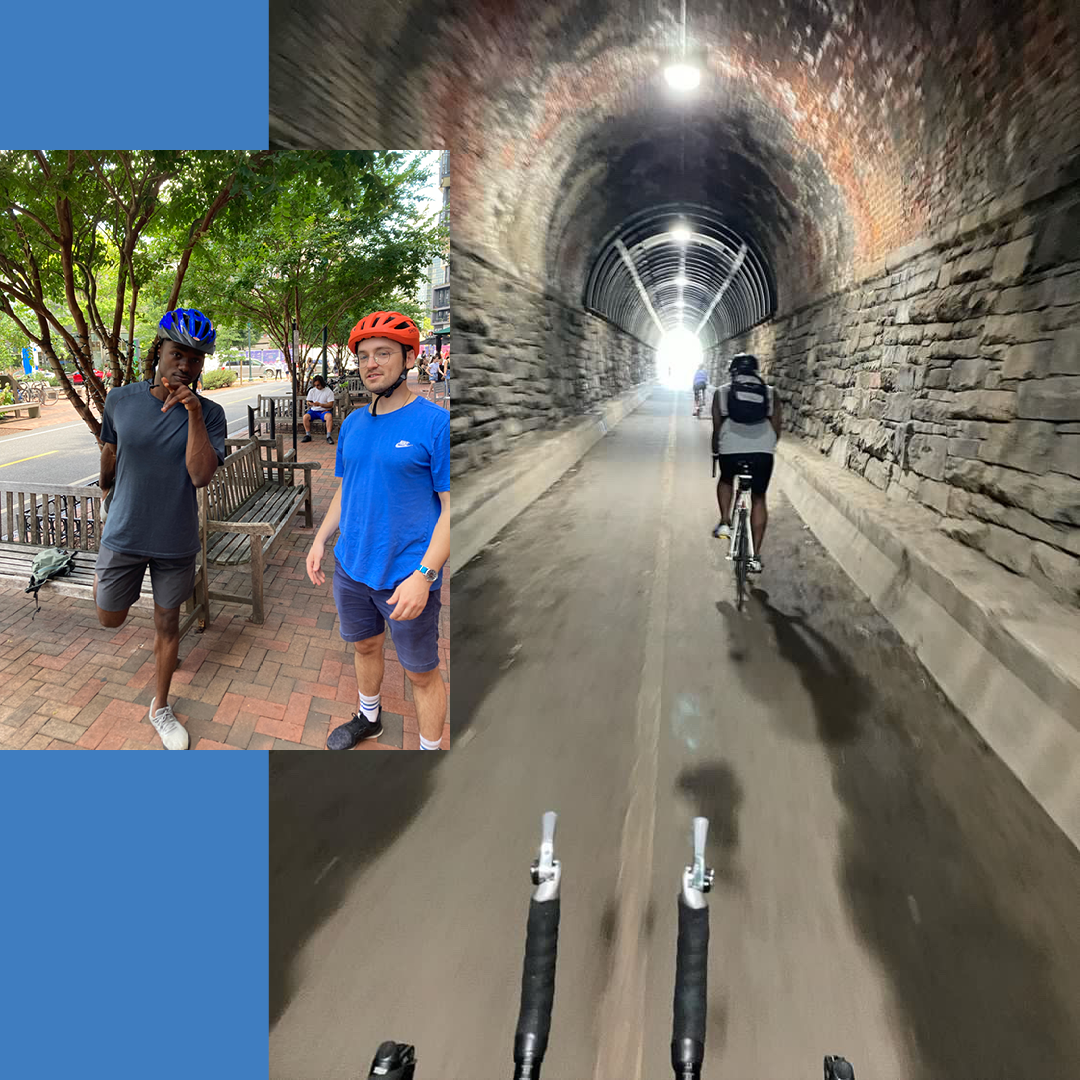 What are the qualities of a good DJ and/or set? What have been some standout sets from your musical career and what made them so memorable? "I think a good set is both fluid and engaging. I also appreciate a good multi-genre set that gradually goes up in energy level. I'm fortunate to be able to play in a lot of great clubs over the years but a few stand-out sets would have to be Bossa with the kindergarten crew, Opening and closing ROAM XII: Randomer with Jett, and L.E.N.G. presents Ploy. What makes those nights so memorable is different for example the Bossa night was my first time at Bossa, and I was able to do a longer than usual set. I really cherish these longer sets because they allow me to play a range of tracks that I usually don't get to play and it was just a great night of music in general. The ROAM night was really special despite the fact that it was a very humid July evening at a sweaty warehouse, but going back-to-back with Jett is always a pleasure; they're a great a DJ and really fun to go B2B with. The Ploy night at L.E.N.G. was a very memorable event because it was our only event in 2020 (2 months before the pandemic). The event was completely sold out, and I had the opportunity to kickstart the dance floor just before Lush, Jett, and Ploy elevated the night to new heights."
Are you currently working on new music? What is your production schedule like? How do you know when a track is finished or a release is complete? "Yes, I'm currently working on a few remixes and an EP that's still in the early stages. My production schedule is fine; I usually try to work on music in the evening when I'm home from work. Knowing when the track is finished is somewhat challenging for me because sometimes I want to make slight tweaks every time I play any of my tracks out in a DJ set, but thankfully, I don't feel the need to do that most of the time."
Do you think it's important for artists to experiment or challenge themselves? What does it mean to evolve as an artist? "I think it's super important to experiment and challenge yourself. I live for happy accidents when you're using a certain tool in a way that you haven't used before and interesting things happen. That's usually something that I would only get when I'm experimenting. One thing that helps with challenging myself is a lesson that I learned from Martyn where he mentioned that you should always delete older plugins when you get new ones and that's something that really helps because it keeps you focused when you're experimenting, and it also makes you want to get everything out of the plugin without being overwhelmed with other distractions. I was used to that because I was using Reason for so long (before I switched to a more hybrid Reason/Ableton setup) and with the older version of Reason you're constrained to what you have; you know your way around the program, and you know all the hot keys so you're more free to explore the possibilities without the distractions of an endless list of VSTs."
In what ways has the electronic music scene in DC changed over the years? How would you describe its current state and what future changes would you like to see? "I think the electronic music scene is always evolving in DC since it's such a transient city; there are always fresh crowds and new artists which is great and exciting. I think the scene in its current state is very healthy, with promoters like Dance Club, BEATITUDE, HDF, 140+, FWB, Cadence, Recursive, Formula DC and many others throwing great nights and supporting up-and-coming younger Djs and producers doing their thing.
There is also just a lot of great producers we have in the city that keep things interesting like Soso Tharpa, Sami, Joyce, Analog Tara, dreamcastmoe, Mezey & Nosho, J.Purcell, Baronhawk Poitier, the Rush Plus boys both of them Justin and Jackson, Stukes, James Bangura and of course Max D and Ari."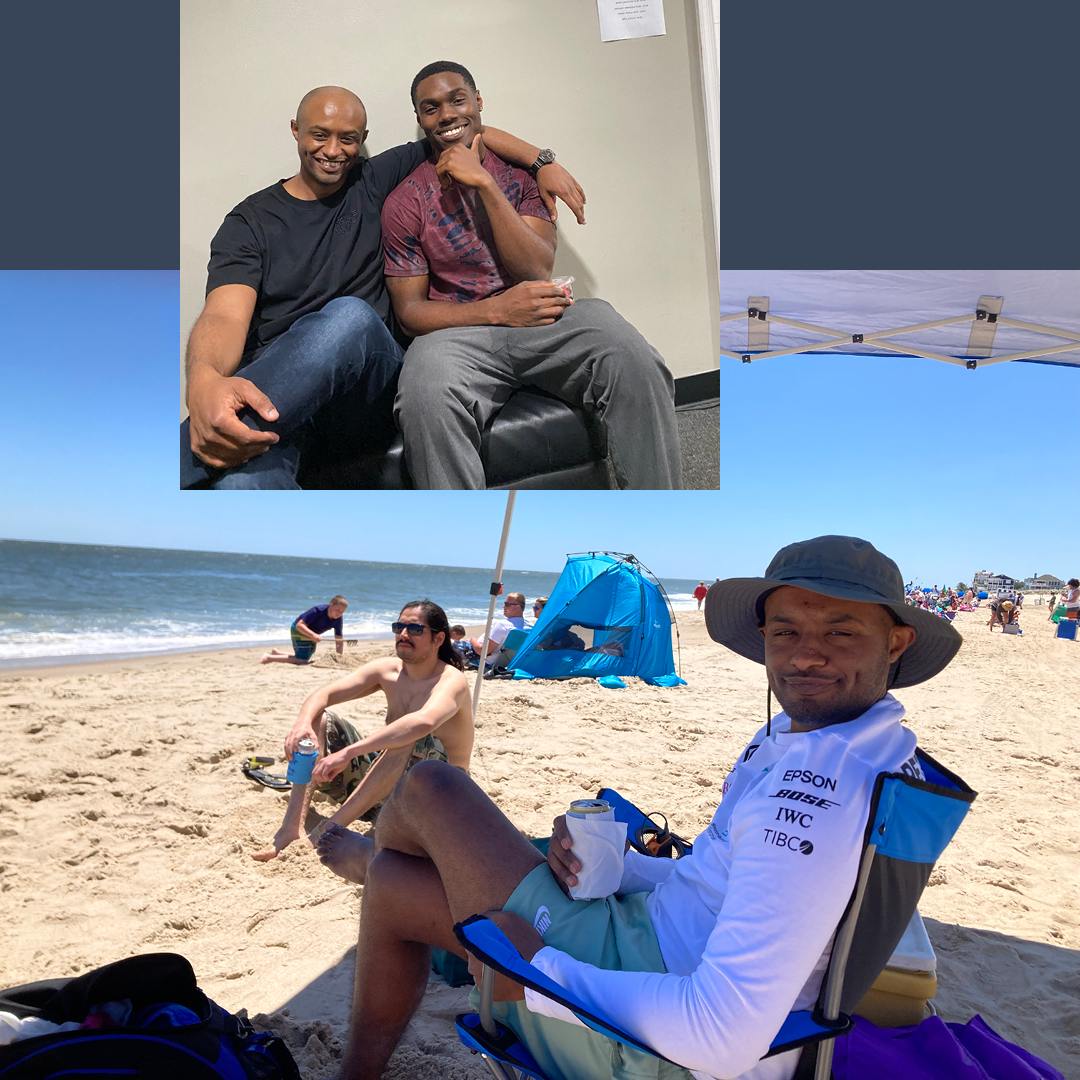 What have been some milestone moments on your musical journey? What's the best advice you've received from a fellow artist? "Getting records in the mail with my music in it always feels like a milestone every single time. Also playing on some of the best-sounding clubs on the East Coast has been special. Sharing the booth with some of my favorite DJs and Producers is always a pleasure.
I think one of the best pieces of advice I've received from a fellow artist was a little nugget from Harry Ransom (R4NS0M) which was to dedicate at least 20 minutes a day for production. It could be anything like refining a synth, making a drum loop, or fine-tuning a track. The goal isn't really to save everything but it's more of a practice for your muscle memory and cultivating creativity. Surprisingly cool things can emerge when you least expect them, so sometimes it helps if you have writer's block."
Could you share three records that will always feel at home in one of your sets or have been essential to your experience as an artist?
Wen & Parris – Caught / Collide
Cluekid – Spider Monkey / Rainy Street Light
Lurka – Partials
Which artists have been inspiring you recently? Is there a particular city's scene or label sound that stood out this past year? "I think Mafou from Somatic Rituals has been making some incredible music. Toumba is also another amazing producer that I'm always excited to hear new music from. Joey from NY is a super talented producer who has been self-releasing for the past few years on Bandcamp and he makes some insane tracks. Tano makes some amazing music as well that has a dubstep feel to it. Speaking of dubstep, Introspekt is also another incredible producer who I've known since she was making dubstep. Her new 2-Step Garage records are essential for those who love a good swing. Ayesha's music is always on rotation in my playlists, and I can't wait to hear new music from her. Kellen303 is someone I've known for almost 10 years and the way he creates atmospheres is really incredible. Last but not least my boy Soso Tharpa. Every time I hear something new from him I'm always amazed."
Do you have any upcoming releases or gigs you can share? What are you looking forward to in the coming months? Any other shoutouts? "I have a few remixes coming soon so keep your eyes peeled for that, and yeah, I just wanted to shout out to all the homies in DC and thank you for having me :)"
Djoser: Linktree, Bandcamp, Instagram, Soundcloud
You can download Truancy Volume 317: Djoser in 320 kbps and view the full tracklist on Patreon here. Your support helps cover all our costs and allows Truants to continue running as a non-profit and ad-free platform. Members will receive exclusive access to mixes, tracklists, and discounts off future merchandise. We urge you to support the future of independent music journalism—a little goes a long way.