Connecting the dots between North African polyrhythms, Berber music, ambient, techno and dub, Azu Tiwaline has explored hypnotic percussion via the mystique of the Tunisian Sahara in a way that just feels completely honest and true to herself. Moving to a quiet, palm grove-surrounded house on the border of the El Djerid desert in 2020, in a decision to be as close to her Tunisian roots as possible, it's here where she wrote the main body of her debut album 'Draw Me a Silence'. Written as a loving ode to her family and upbringing, the 11 track LP was a beautiful reinterpretation of North African musical cultures, field recordings and polyrhythmic techno whilst also being a radical re-evaluation of her creative approach to date. Three years later since the release of this debut album, Azu is getting ready to release her second full length feature 'The Fifth Dream', which comes as a return to France's I.O.T Records later this year. With 8 of the album's 9 tracks in collaboration with Franco-Iranian percussionist Cinna Peyghamy, the album sees her adopting an introspective approach that focuses on actualising her roots and multifaceted identity into new means of communication towards herself. We caught up with Azu for a chat about some of those influences, her life in the studio, working with Al Wootton for her collaborative Livity Sound release, and the destabilising feeling that a live set can incur. Her Truancy Volume traverses hypnotic and energised sounds, building from the subtle experimentations of Toto Chiavetta and Buttechno to the more dance-floor leaning techno excursions of Shoal and Yaleesa Hall. Like Azu Tiwalines's music, it's 80 minutes to enjoy in any number of settings
Hey there Donia, thanks for taking out the time to answer some questions and doing this mix for us! So just to start, how have you been, and how has the year been getting on for you so far? "Hi Riccardo, first thanks for having me, really appreciate being on this lovely mix series. Last year was an incredible year, I never imagined that I could be invited by so many promoters in so many different countries all over the world. What extraordinary luck! From an artistic and professional point of view, I have never blossomed so much, despite the enormous pressure I had put on myself. The desire to do well, and more than that, not to disappoint. Afterwards, I needed a lot of time to land and realize everything that had happened. It's not easy to keep a balance when you have this frenetic and intense pace of life, all the time on the road, never here, always nowhere. I was able to spend a long winter in my sweet desert. There is nothing better for me to recharge the batteries, take a step back and reconnect with the divine, inspiration, creativity, and myself."
So I thought we'd immediately start talking about the new album you've got coming out called 'The Fifth Dream'. It's your second album on IOT records after your last one in 2020. People often say the second album is usually the hardest, how did you find making this one, were there any challenges? "It's terribly true, this famous "second album", the most difficult to achieve. Especially after a first album to have received such a warm welcome. I went through a lot of steps, doubts – to wonder if I will be able to do as well, and if I will have a relevant artistic proposal. I didn't want to be where people could "wait" for me, so I took the risk of exploring a much more intimate and personal side this time around. Even if it means knowing that it would certainly be less accessible."
Your first album was a loving ode to your family & upbringing, what can you tell us about the themes and influences with this new album? "Yes that's really it, as much this first album had a desire to be universal, open to all, with a deep tribute to my Tunisian roots, this second album as I said, is really the true reflection of what I am. For Draw me A silence, I had set myself the constraint of looking for a different sound from what I usually did. A softer, organic sound. Most of the productions I released after followed this route. But when I play live, another side is revealed. Live, we open up, we free ourselves, and we reveal what we have in our guts. After playing on so many different stages, I wanted to make an album that felt like me, closer to my "reality" and my intimacy. I imagined and composed it at home, in my haven of peace in southern Tunisia, so it is totally intertwined with this place and the energies that circulate there."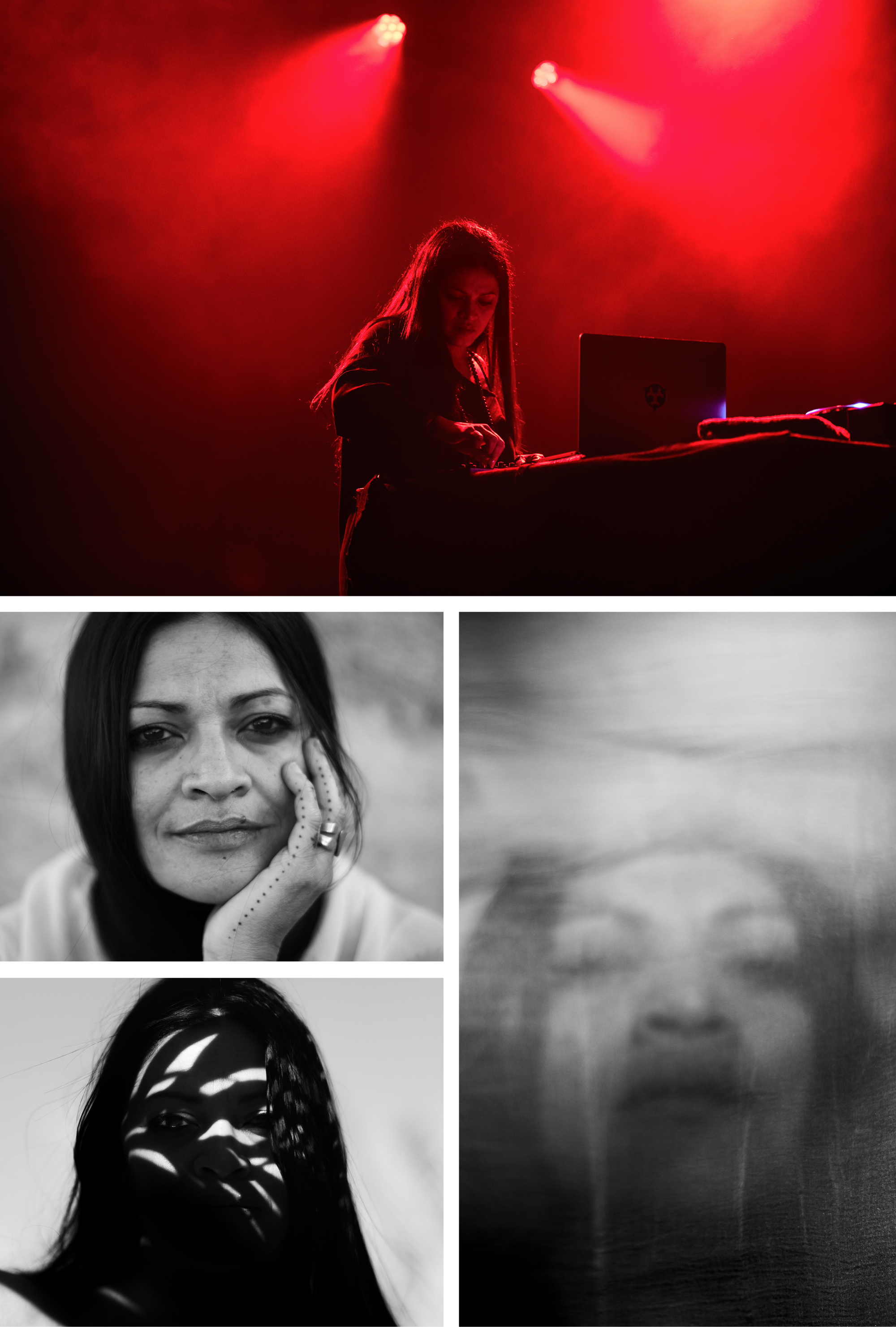 What can you tell us about the field recordings you recorded at home in the desert of El Djerid in South Tunisia? What sort of sounds were you looking to incorporate? Is recording field recording something you do often anyway? "You know, the place, the house where I live, surrounded by this palm grove, at the gates of the desert, is very special. The energies present are very strong, intense and incredibly liberating. I'm not saying that because it was my mother's house. I consider this place a sacred temple open to all who feel its call, of which I am the guardian. When I am there, cut off from the world, isolated from everything, the only presence is this nature around me, the sound of insects at night, the song of birds in the morning, the water that flows when I irrigate the palm trees, the radio of one of my neighbors in the distance, the calls to prayer a few kilometers away in the nearest village. So yes, it's an integral part of my sound environment that I integrate in a natural and obvious way into my music. I like the idea that we can travel, guess where we are, just with these few sound life clues. When I travel, I often record street atmospheres with my phone, to make "memory" sound maps. It's just as important as a photo or video. Except that I appeal 100% to my hearing where no other sense is solicited."
What can you tell us about your studio too? How did you end up working from here? From what I've read it's right at the mouth of the Sahara Desert. "I always traveled around with my studio. I have almost always traveled the whole world to meet artists, musicians, singers, to do residencies, to live a bit of life somewhere. And the idea is for my studio to be mobile and therefore very compact. In Tunisia, I brought speakers, the same as I have in my studio in France. So I keep the same acoustic benchmarks, let's say. The rest, sound card, laptop, controllers, FX pedals, I have them with me in my backpack. I don't really have a "studio" for the moment, just places where I can compose freely and inspired by an environment particularly conducive to creation: in the middle of Nature, without neighbors and concrete."
You've mentioned in past interviews about enjoying working in isolation. Do you have a weekly and daily schedule you try to keep to to get the most out of your productivity when you're working at the studio? Is there a process you stick to? "I don't really have any discipline or routine. I hate this. I just know what I need to be able to create, find inspiration. I need to know that I'm going to be able to have a long period without demands, missions to be completed, or important projects in progress to release my overloaded mind. Then, I isolate myself, I cut off the internet, I refocus, meditate to clear my mind and there finally, the magic of inspiration arrives. When I start a track, I can't do anything else until I'm done. I feel like I have to keep the same inspirational energy from start to finish. Otherwise, it loses all meaning and depth. Some set up a work routine with, for example, one or two fixed days a week in the studio. The rest of the time is spent on other tasks. I am unable to do this. There is like a fire that burns me inside when I produce and I lock myself in my bubble and for nothing in the world do I want to leave."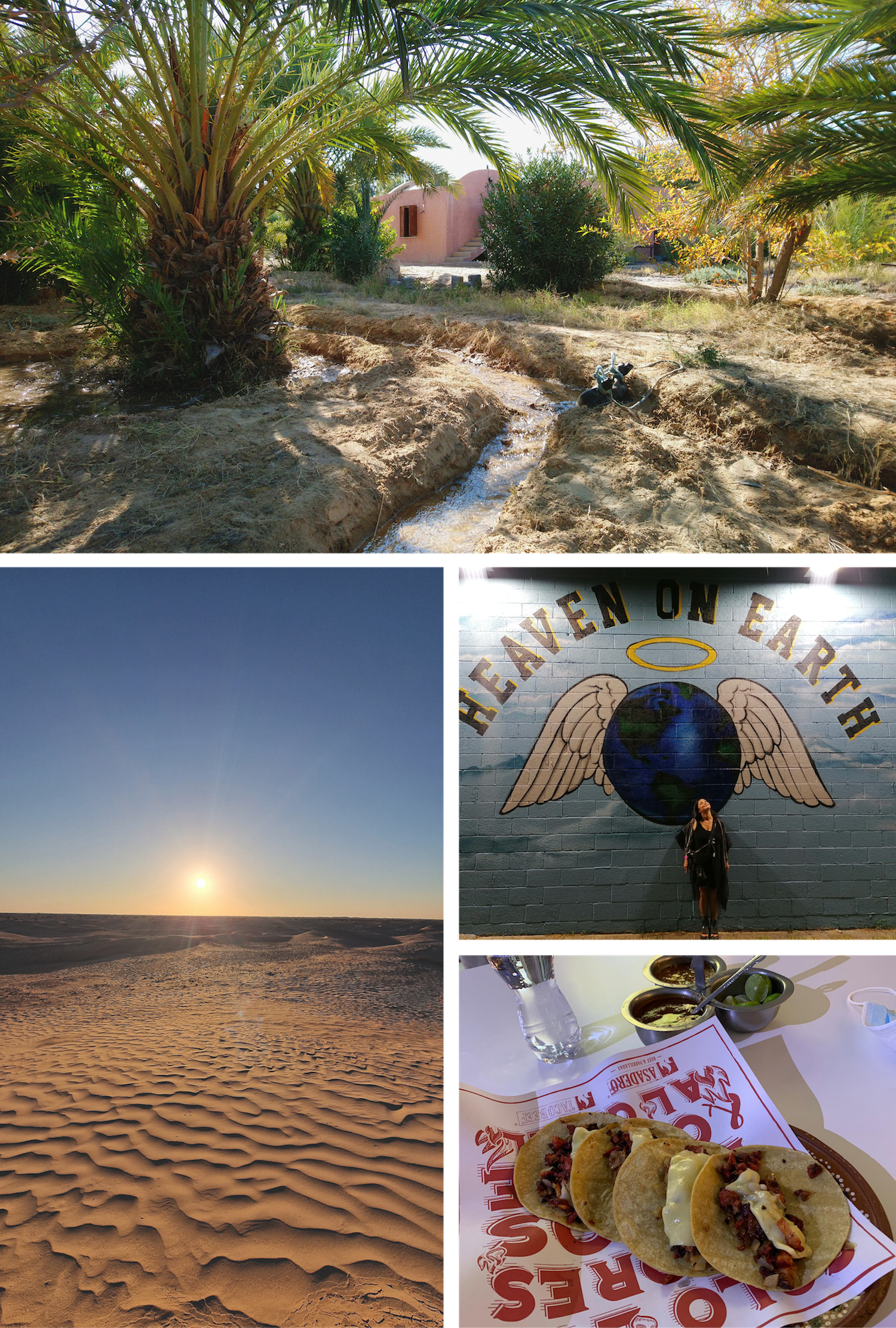 What can you tell us about working with Franco-Iranian percussionist Cinna Peyghamy? 8 of the 9 tracks feature some form of collaboration with him. Have you two become quite close since you worked with him on your Livity Sound 'Magnetic Service EP' as well? "My meeting with Cinna was a real musical crush. I had been following his work for a few years until the day he posted a video of his new set-up, a tombak (traditional Iranian percussion) coupled with his modular set-up. And there was a click. I went to meet him. We spent an afternoon doing lots of recordings in a studio and a few weeks later, our first collab was released on Livity Sound, Magnetic Service Ep. Since then we have forged a real bond, and have become close. Being able to play together is a huge pleasure, especially on stage where our complicity is revealed in our improvised experiments. A real breath of fresh air for me and an infinite source of happiness. For this last album "The Fifth Dream", I composed most of the tracks focusing initially on the material that we had recorded. And the fact of leaving more space in the music thus reveals all the chemistry that there can be between us. I am very honored and extremely happy to be able to collaborate with Cinna. He is an incredibly passionate and talented artist."
You also hand-made the fabric sleeve for the album yourself, whilst also putting in a golden card inside one of them and whoever gets it will get access to all your past and future music on digital. There's lots of personal touches on this, was that something you really wanted to explore? "I am so lucky to be able to collaborate with a vinyl addicted lover : Aymeric, head of the I.O.T. Records. We have always taken care in the development of our vinyl releases, particularly the collector's edition which must stand out. And so I have the support to think, imagine, realize my wildest desires. It is also very important for me to be involved in the whole process of artistic creation, such as the artwork, the cover, the music video. For this album, I wanted to make fabric pockets for the collector's edition, sewn by my little hands. Then they were printed with my dear friend Millie Volt with the linocut process. Each fabric pouch has been scented with jasmine, the floral emblem of Tunisia. It took me days and days of work but I loved doing it – a beautiful way to accompany the birth of this new album."
What can you tell us about the video for 'Night in Palmtree' by Pierre MAGNOL. Did you have notes for the artist of what you wanted to achieve with the video? "Usually, I make my own music videos and this is the first time that I decided to entrust this work to someone else. My music being linked to my visual imagination in a very powerful way, I therefore spent a long time talking with Pierre Magnol about the universe I wanted to evoke, the graphic composition, the tone, the colorimetry, the geometric patterns linked to my identity (most of which are tattooed on my body) found in the images…. And the result is simply stunning and incredibly successful. I'm always amazed when I watch this clip. It's incredibly evocative and magical."
What can you tell us about working on a release with Al Wootton and how the collaboration came about? Second release on Livity was this arranged as an idea by Peverelist, or did you and Al Wootton just think you'd be a good pair musically. You've mentioned collaborating sometimes as a subtraction of your own consciousness or universe. "It was during the second lockdown. This idea came from someone on social media, saying that a collab between Al and me would be nice. From just this sort of "joke", we just thought "yes, why not ?" And a few weeks later, this EP was finished. It was so fluid, so nice to work with Al. I respect his work so much and love his sound signature, which for me, is really important if I have to think about a collab with someone. All the work process was focused on emphasizing each of our specificities, but especially not in the addition of the two, but rather in the subtraction of the two entities, to leave space for something refined, where each keeps its place in an elegant way . And since we both had released releases at Livity Sound, it was obvious to propose it to Peverelist. What's funny is that in the exact same period, Livity Sound produced a collab between Hodge and Simo Cell as well. Maybe it was the effect of this lockdown that prompted a lot of remote collab?"
I'm really eager to catch your live set one day as I've heard such good things. The one in collaboration with A/V artist Defasten at Mira Festival looked particularly amazing. What sort of atmosphere and vibe are you looking to create with it? "It's very cliché to say that but I imagine and build my lives always as a real journey, a care, which slowly permeates us, gets rid of our tensions, soothes our minds and opens our hearts. My deep goal is to bring the listener into a trance, sculpting soundscapes to whisper invisible worlds to them. These worlds full of darkness so that its light springs all the more. To dive little by little into a kind of fire of emotional tension to remind us how essential it is to know how to dance in the flames. It's a very liberating process for me.
Performing live can be very destabilizing because we open up with an open heart, we are vulnerable because we reveal a certain fragility. When I play, I like to think that some people are sensitive to this Intention that I put into it. Nothing can please me more when certain people come at the end of my set to tell me that they feel deeply good, happy, comforted, loved. Music is like my secret garden. It's where I heal myself from every pain that I feel. It's like my long life therapy."
What sort of other hobbies or interests do you have outside of electronic music? Are there any books, films, art pieces or other things you've seen or been reading/watching that you might want to share? "I am completely obsessed with music to which I devote all my time. I can't really say that I have other hobbies. Admittedly, I love cooking, reading, traveling, meditating, dreaming… but I need to listen to music and produce it at all times and that's what I'm doing."
Could you describe the process of creating this mix? "My previous recorded mix was very experimental, ambient and tribal (for EOS radio). While this one is still experimental and tribal but more dancefloor-focused this time. It's always the same story : about telling a beautiful and deep story for your body and mind. I really enjoyed digging into these different tracks."
What are you looking forward to for the rest of the year? Are there any upcoming performances or releases that have you particularly excited or inspired? What are your artistic goals for this year and beyond? "Last months of 2023 will be busy with a lot of amazings shows all over the world. I'm going to play my first collaborative live show with my dear friend Jarred, Dj Plead in the USA and Mexico. Really excited and looking forward to dubbing everything with him;). I also have another forthcoming collab EP with one of my favourite producers which is going to be released in 2024 but let's keep the surprise."
Last, usual question from us, what was the last thing to put a big smile on your face and when was the last time you had a proper dance? "A big smile ? Well, quite simply last night, lying under the milky way, contemplating the stars, in the mildness of a summer night, in the middle of unspoiled wilderness. And the last time I had a real proper dance was a few weeks ago at MoDem festival on the Swamp stage. I was catapulted into the cosmos and danced the night away like way, way too long. How good was it OMG!"
Azu Tiwaline: Soundcloud, Bandcamp, Instagram, Resident Advisor
Pictures 2, 3 & 4 by BACHIR TAYACHI. 
Azu Tiwaline – The Fifth Dream is out on IOT Records on the 6th October. Pre0rder links available from all your usual outlets. Boomkat, Juno, Bandcamp, Phonica. 
You can download Truancy Volume 316: Azu Tiwaline in 320 kbps and view the full tracklist on Patreon here. Your support helps cover all our costs and allows Truants to continue running as a non-profit and ad-free platform. Members will receive exclusive access to mixes, tracklists, and discounts off future merchandise. We urge you to support the future of independent music journalism—a little goes a long way.