When it comes to longevity and dedication to the craft of DJing, Oliver Hafenbauer is without a doubt an name that needs to be thrown into the mix. Versatile with a long-standing history in being involved in their local community in Frankfurt, he's been a master curator in fostering talent via a number of different outlets the last two decades. For half of that time, he was the music director at the Robert Johnson club and its affiliated in-house label, a role which saw him putting together unforgettable line-ups of the world's best for the club and quickly treasured records from the likes of Roman Flügel, Massimiliano Pagliara and Lauer for the label. It's also here where he got to hone his skills to perfection as a resident DJ, becoming widely reputed for his exuberant all-night-long sets at the club. For a selector with such a varied an encyclopaedic taste in electronic music, the label did however have its limitations with its strong identity in sound and in 2013 he founded Die Orakel, an outlet of his own where he could also explore the more leftfield and experimental side to his personality, all whilst still focusing on dancefloor orientated records. 10 years later and the label is still going strong with recent releases from Edward, O-Wells and N9oc in the last 12 months, showcasing a label-head still building long-lasting relationships with label regulars whilst also looking to the future with new and upcoming talent. His penchant for community continued further in 2021, co-founding EOS Radio alongside Pascal Mungioli, with a desire to bring local but also established and international artists to a digital, globally available platform in Frankfurt am Main. We've been wanting to bring Oliver onto the series for a long time and the stars finally aligned with Truancy Volume 315, a leftfield and balearic mix of danceable goodness that builds and builds for an hour of musical bliss.
Hey there Oliver, thanks for taking out the time to answer some questions and doing this mix for us! So just to start, how have you been, and how has the year been getting on for you so far? You've recently returned from holiday after enjoying some downtime in Brittany right? "I am doing quite good and the year has started very well. I just had a 2 week holiday in Brittany and a few more days in Paris, completely without work or shows, which was very good!"
So you have a long list of achievements in the music industry but before we get to those, seeing as it's your first time on the site I just want to go way back and ask if you can give us a little insight on how you first got into electronic music? Warp played a major part in the beginning right? "Before I was into electronic music I listened to all sorts of stuff, like hip hop and punk. In the early 90s I discovered electronic music and I was fascinated by it. A good friend of mine introduced me to Warp, Network, Fax Records and many more. I was 15 years old, everything was so new to me. Back then there were times when Aphex Twin was on public television, on Party Zone on MTV. I used to watch that all the time. I loved the rudimentary 3D animations of the videos. There were also vhs releases of compilations like Warp's Artificial Intelligence or the X-mix series. They had a lasting influence on my aesthetics."
What was it like growing up in Frankfurt in regard to partying and going to clubs? If I mention Wild Pitch Club what sort of memories does that bring back? "In the 90s you could go out every day in Frankfurt. There was always something. For me, the club culture was definitely an escape where I wasn't seen as an oddity. Some friends and me started to go to "Delirium", one of the best record stores in Frankfurt in the 90s, because they were an important hub, they also had flyers for parties and magazines about club culture. We secretly sneaked out of our homes at night to party at different clubs like XS, Omen or Dorian Gray. We were club kids and went to techno and jungle parties. Some day Ata, Heiko MSO and nd_Baumecker started the Wild Pitch Club and I fell in love with house music. A compilation of the party series has just been released on Running Back. There you can listen to the most important pieces of this era."
You had a big interest in graffiti during this period too right? Can you tell us about that? You've mentioned in the past how it got you to be introduced to different parts of Frankfurt's society. "Graffiti has played a very big and important part in my life. It was really intense. I tagged and sprayed pieces every day, be it on or in subway trains, train lines or the streets. Sprayers are very active in urban spaces, so I got to see a lot of the city and its different people. I would love to continue spraying but not necessarily legally. But the effort and time you have to invest doesn't fit into my life anymore. I loved to wander through empty streets at night. I still love graffiti and read cities through graffiti. I find cities without graffiti are creepy."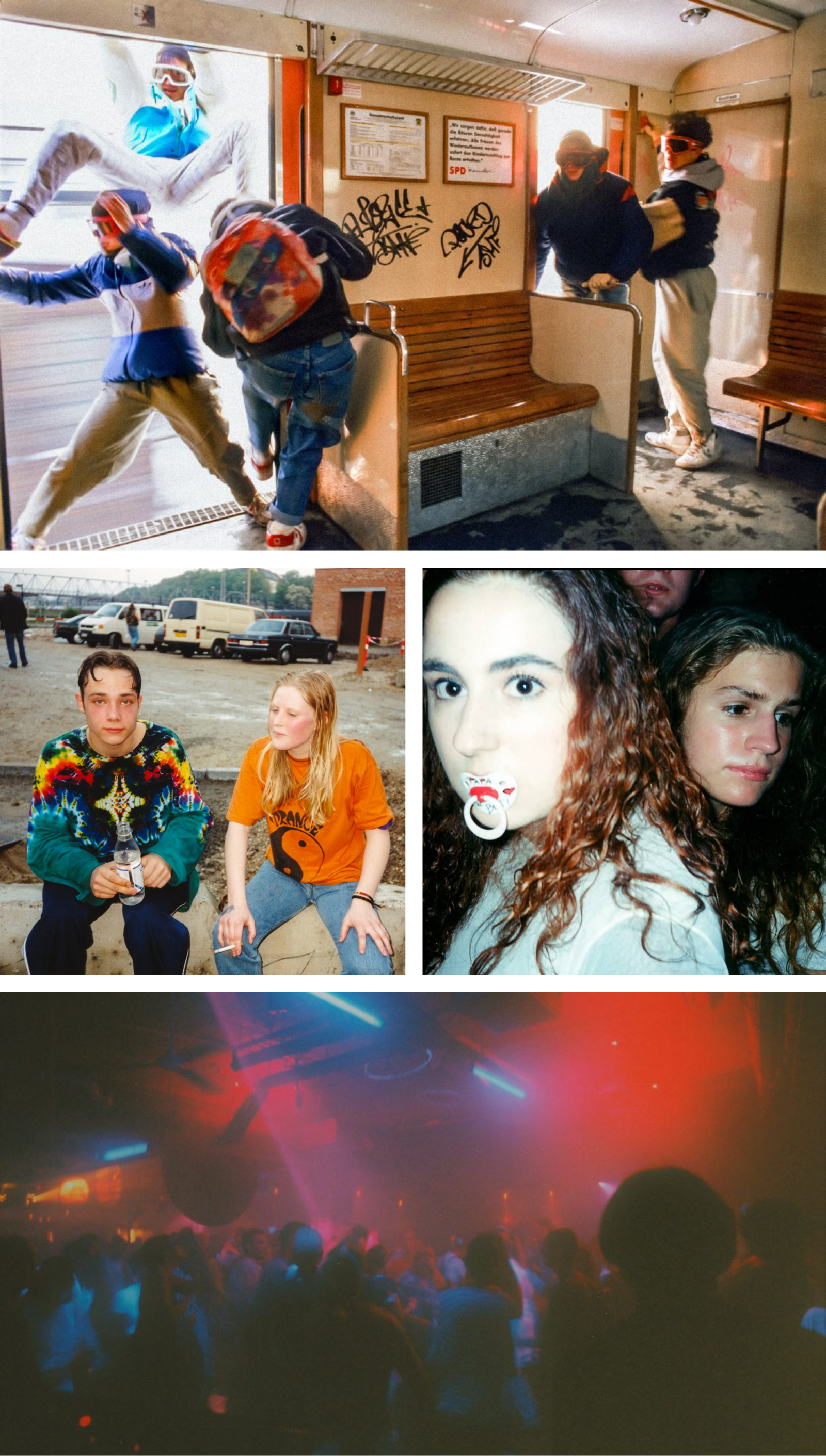 Were you regularly buying records and learning to DJ around this time too? Where were your first decks set up? "I have always bought records since I was a teenager. But I didn't really start collecting until 2001. At that time, I also DJed in public for the first time. The place was called Rotari and was in the centre of Offenbach. My hands were shaking when I put the needle on the record."
I was reading an old interview with you talking about Frankfurt and I liked how you mentioned that in the 90s a lot of different scenes existed that kind of competed with each other. Munich with Monika Kruse, DJ Hell and the Ultraschall Club, Berlin with Tanith and Westbam, Hamburg with Boris Dlugosch and Frankfurt with Sven Väth. Would you say you were traveling at all to enjoy these different scenes or were people faithful to where they grew up at all in a sense? "Exchange on many different levels is a very important process. So both have been very important, travelling and getting to know other people and scenes, but of course also the development of local styles & identity. I always found it interesting how people in other cities danced and how they were dressed. There are still very inspiring differences." Those sort of competing scenes don't exist anymore would you say? "Every city still has its local scenes and also differences in musical orientations. I find "competitive" difficult in this context, because there is no real competition. Also, no city in Germany can keep up with Berlin."
So in terms of recent ventures you co-founded EOS Radio alongside Pascal Mungioli back in 2021. Before we get on discussing it, how did you and Pascal first meet and what went into forming that friendship that you felt starting a radio between you two was something that you wanted to do? "I met Pascal in my time at the Robert Johnson. He was doing parties called Stay and he had a lot of artists from his generation gathered around him. We were & are on the same wavelength musically. At some point we started working together, he then developed a few very important formats at the Robert Johnson. During our time at the club, it became clear that there is a lack of music infrastructure in Frankfurt. Many labels and agencies have left the region. We can't completely change the situation with our resources but the radio was definitely a tool that was missing. EOS was an element in bringing together local but also established and international artists on a digital, globally available platform.
What's been the experience in running the station so far? Do you feel you've achieved what you set out to do yet or are there goals you'd still like to meet? Even from your time at Robert Johnson it seemed like building a community was something you valued as incredibly important. A radio means an incredible amount of work. But of course it also pays off. With EOS, we have gathered an important platform and a great community of artists. However, I left at the beginning of this year. The work on the radio, my day job, djing, label work and family all became a bit too much for me at once. Pascal and Geri (Gergana Todorova) continue to run the radio.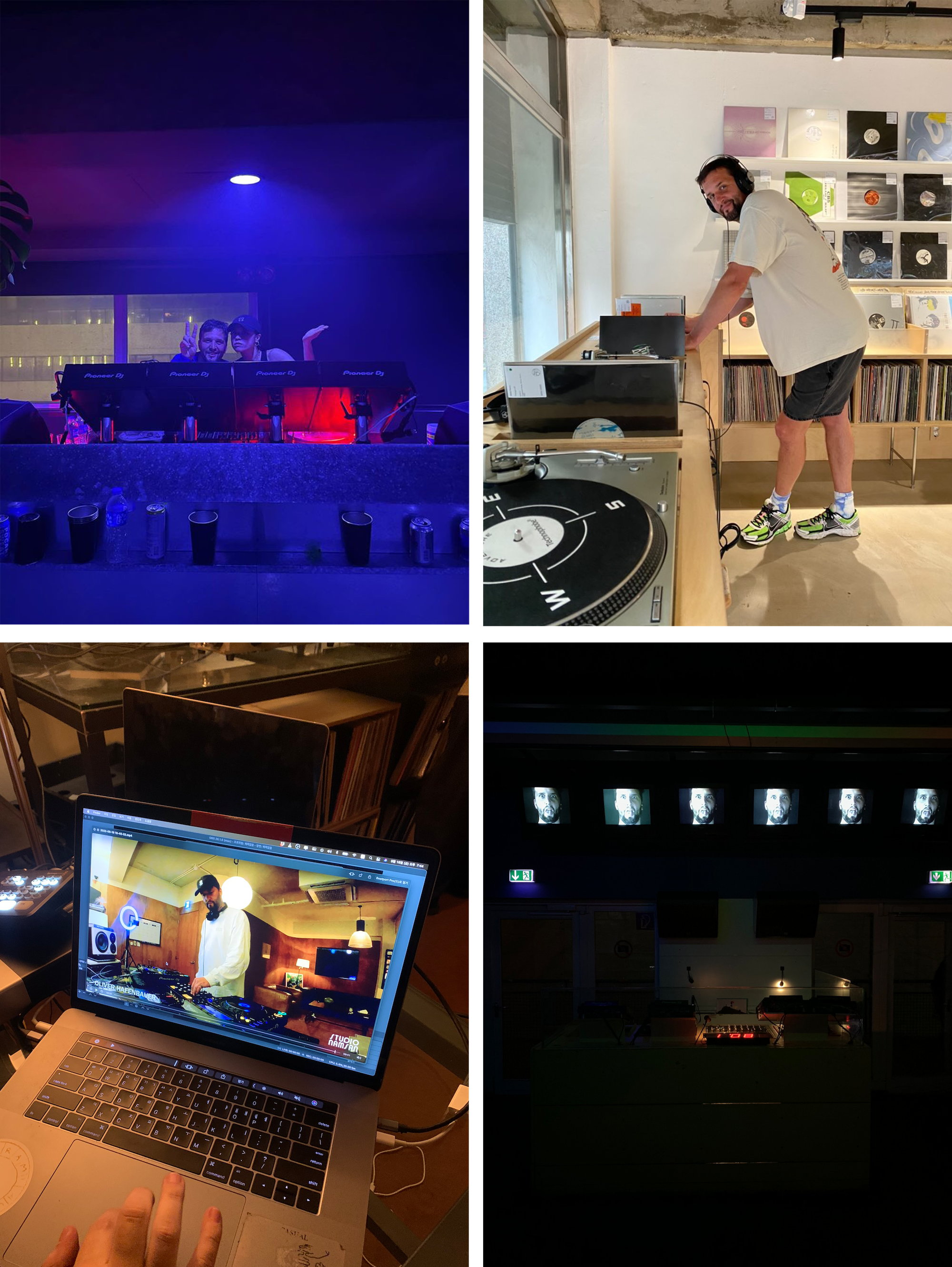 What do you think is the role of local scenes in dance music today? What does "local" mean to you? There are always big trends that take hold worldwide. However, every local scene works a bit differently, has a different history, environment and has very different activists and protagonists. But the term local is only one criterion, another important aspect is the time frame when an artist participates in the scene. Young artists grow into a local scene, so both are an very important part of our future."
It's been 10 years of Die Orakel as well, congratulations! How do you look back on that time in running the label? There's been some incredible records – 'n9oc – Memory Allocator', 'O-Wells – Presents Frankfurt Bass' and 'upsammy – Branches on Ice' being some personal faves from different eras of label output. "To be honest, I don't look back at the time retrospectively, but am more interested in the future. But of course it's crazy that it's already been ten years since I founded the label. I have met really great people and artists, which has definitely enriched my life. It's great to work with so many different artists who all have the same idea of dance music or non-dance music."
With your background as an architect and obviously someone with big visual inspiration can you tell us how you've approached the visual representation of the label throughout the years? It seems like such a considered aspect to the way you've run the label and radio shows which I really love! Same goes for EOS radio and the branding there. "At the beginning, Die Orakel was about an analogue layer or another cover on the cover. I developed the concept with Michael Satter. We both have a great passion for vintage books and a large collection of illustrated books. We worked a lot with scanned images and collages. but there were also always records that only worked with stamps, which was very important to me, because sometimes it is not necessary for a record to have a full cover. Some music works with very reduced graphics. In the last few years I have worked a lot with the photographer Neven Allgeier. He has a gift for taking pictures that look very artificial in terms of motif and colour spectrum. In combination with the music, these were great compositions. For EOS, we only worked with NONOT from the start. They were significantly responsible for the development of the graphic appearance and the structure of the website and understood directly what we were about. Basically, everything is always defined by three colours. The very narrow framework helped us to structure ourselves well."
You've been one of my favourite selectors for years in terms of your output as DJ. Someone who has been around for a long time but hasn't been pigeonholed to any particular sound or trend – just a constant exploration of high quality house, techno, disco and electro, to the weirder and more experimental side of your music personality. What's your approach to digging? Can you tell if you like something straight away? What sort of journey do you want to take the crowd on? "Thank you for the compliment, Riccardo. Basically, I like deep music that is not too obvious and I like music with melody. There's a lot of that to discover in every era. I definitely have a soft spot for music from the early 90s, be it from the UK or Germany. In the last few years, I have been intensively digging in the history of electronic music from Frankfurt. There have been very interesting discoveries for me from the birth of EBM, trance, techno and new beat."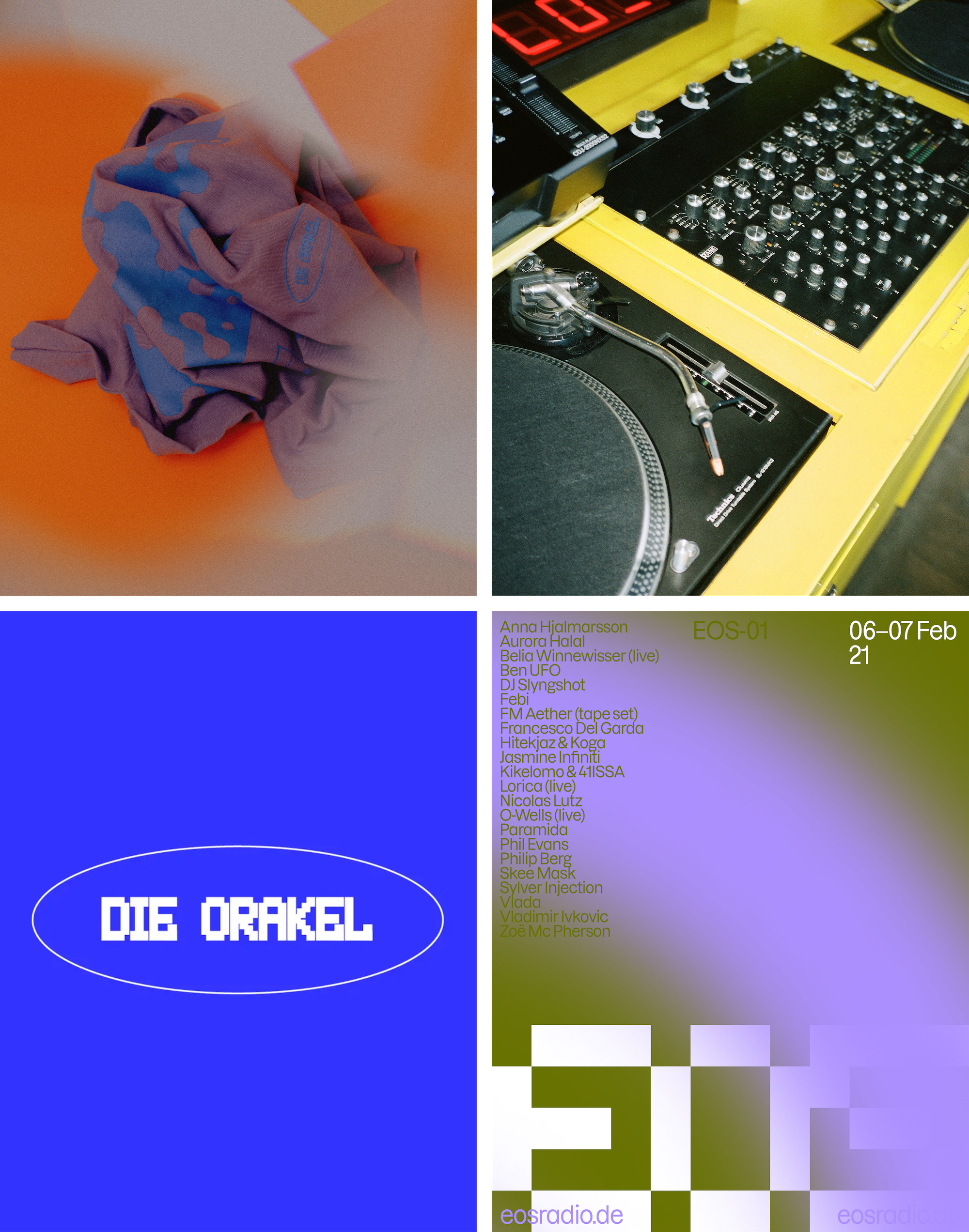 As someone who has regularly played an 'All Night Long' set over the years, what's your advice for anyone taking that on for the first time? You've talked about the 'arc of suspense' in the past? Do you feel more comfortable with the longer sets? "Yes, I grew up playing all night. That's why I'm used to it. I like many different genres and I like to play them in one set, but without sounding too eclectic. There must be logical transitions between the genres. Long sets definitely help to accommodate different genres. But I also think it's great to play only 2 hours. That can be just as challenging as an all night long set."
What sort of other hobbies or interests do you have outside of electronic music? Are there any books, films, art pieces or other things you've seen or been reading/watching that you might want to share? Obviously your job as an architect must mean you're up to date on design and environmental developments would you say? "I don't work as an architect, but for an architecture conference. I am basically interested in all topics that concern our urban life. Be it urban planning, design, art, but also the entire cultural life that a city has to offer. But I also like to hang around with my son and try to see the world through his eyes. We just did a surfing course together in our holidays. I always had a lot of friends who surfed, but I never felt the urge to do it myself. But now I have to admit, it's a lot of fun and I don't think it will be the last time I surf."
Could you describe the process of creating this mix? Was there a specific message or feeling you wanted to convey? "My idea was to deliver a balearic and leftfield mix. Start slowly and then work your way into a danceable area. Like a very classic span, similar to a club night."
What are you looking forward to for the rest of the year? What are your artistic goals for this year and beyond? "I've had some great highlights this year. Shows at Mihn (Hong Kong), Modeci (Seoul) and Robert Johnson (Offenbach) were really great. If that continues, I'm quite happy. Apart from that, I'm currently putting together a compilation for the 10th anniversary of Die Orakel. The compilation will be released at the end of the year."
Last, usual question from us, what was the last thing to put a big smile on your face and when was the last time you had a proper dance? "I love to be with dear friends & family, to eat and drink. Our vacation was definitely a very nice and happy time. My last proper dance was in July in Busan, South Korea after my gig. The DJ after me was great, his name was Jisang."
Oliver Hafenbauer: Soundcloud, Instagram, Resident Advisor
Die Orakel: Soundcloud, Instagram, Bandcamp
EOS Radio: Website, Instagram
Main artwork photo by Neven Allgeier
Photo 1 from an exhibition titled: Eine Stadt wird bunt
Photos 2 and 3 by Zeitmaschine
Photo 6 by Magico
Photo 9 by Peter Wolf
Photo 10 by Marc Krause
EOS flyer by NONOT Studio
You can download Truancy Volume 315: Oliver Hafenbauer in 320 kbps and view the full tracklist on Patreon here. Your support helps cover all our costs and allows Truants to continue running as a non-profit and ad-free platform. Members will receive exclusive access to mixes, tracklists, and discounts off future merchandise. We urge you to support the future of independent music journalism—a little goes a long way.