There are few greater feelings in the life of a DJ and label owner than uncovering truly hidden gems and releasing them to the world, curating a roster of artists, albums and EPs that are in-self just a reflection of your musical upbringing, personality and outlook on life. This has come all too naturally for Melbourne-based DJ and A Colourful Storm founder, Moopie, who has become prolific in the curation and storytelling of his label. Founded in 2016 after a stint as a mix series, the label has gone on to release a huge mixture of records, ranging from compilations of melancholic IDM-electronica and warehouse-chamber jungle to dreamy, subtle pop reissues and beautiful Japanese free-folk. The label's ability in developing deep personal connections with each of the artists has not gone unnoticed either, with artists such as Mark (Klon Dump), Christoph De Babalon and Nerve having released some seminal pieces of their discography on the label in the last seven years. Having deep crates and an ear for music for all directions has its perks on the dancefloor too, and Moopie is a technically accomplished wizard behind the decks. So much in fact, that this summer has seen him go b2b with some of the scenes most revered DJs –  with Ben UFO, Helena Hauff, Rey Colino, and Reptant all ticked off so far. It's a feat with a range of artists all with their own distinct styles, showcasing why he is increasingly in demand as a DJ at the moment. His Truancy Volume, coming in at a nice digestible hour of music, is a perfect showcase in his ability in crafting subtle, minimal grooves of house and techno whilst taking it to higher levels when the occasion requires it.
Hey there Matthew, thanks for taking out the time to answer some questions and doing this mix for us! So just to start, how have you been, and how has the year been getting on for you so far? Have there been any big changes in your life this year? "It's been great so far. Summer was really busy, so it's been nice to have some downtime and prepare for a European tour. No big changes in my life this year, thankfully!"
Another maybe slightly deep question to kick off these initial ones but you put together a self-reflective playlist for the Blue Mountain School a while back where you go into your picks quite beautifully. There's a line at the end where you're talking about the 'Suburban Cracked Collective, Private Failings' LP where you mention that you'll 'always associate these kinds of highly musical, yet completely derelict pieces with my idea of Australian music.' Just wanted you to expand on that if possible, and what you feel has influenced that. "My experience of Australia is that it can be a reckless and sinister place beneath the surface of its natural beauty, and this is something I hear in, and love about, Suburban Cracked Collective's music. He evokes melancholy with beautiful, subtle melodies layered over loosely arranged instrumentation that sounds like it was made from everyday debris."
I imagine a lot of this has influenced the way you've run A Colourful Storm the last seven years, although you have mentioned in past interviews that you enjoy challenging notions or ideas of what the label should be releasing as well. How has that worked with the curation? Is there an underlying ethos, even if just small? "The things I wanted to express with the label became clearer with each release and one thing I wanted to continue exploring was music with a pop sensibility. This sensibility could be obvious, discreet or found in any genre, but sometimes deviating from it altogether is what keeps the entire listening and curation process interesting."
Can you tell us a little bit about how you and Bayu met and how you bonded? He's someone you've worked with quite often with the label, be it compiling tracks for several important compilations you've put out, to someone you've described in past interviews as someone you remain in constant dialogue with about music. "I can't remember exactly how but I'm sure The Mercat Basement played a big part in it. That basement was a great venue in Melbourne and we were both partying there in the 2010s. Bayu introduced me to a lot of people and music over the years and is still playing regularly around town, and the amount of time and care he puts into his sets is inspiring."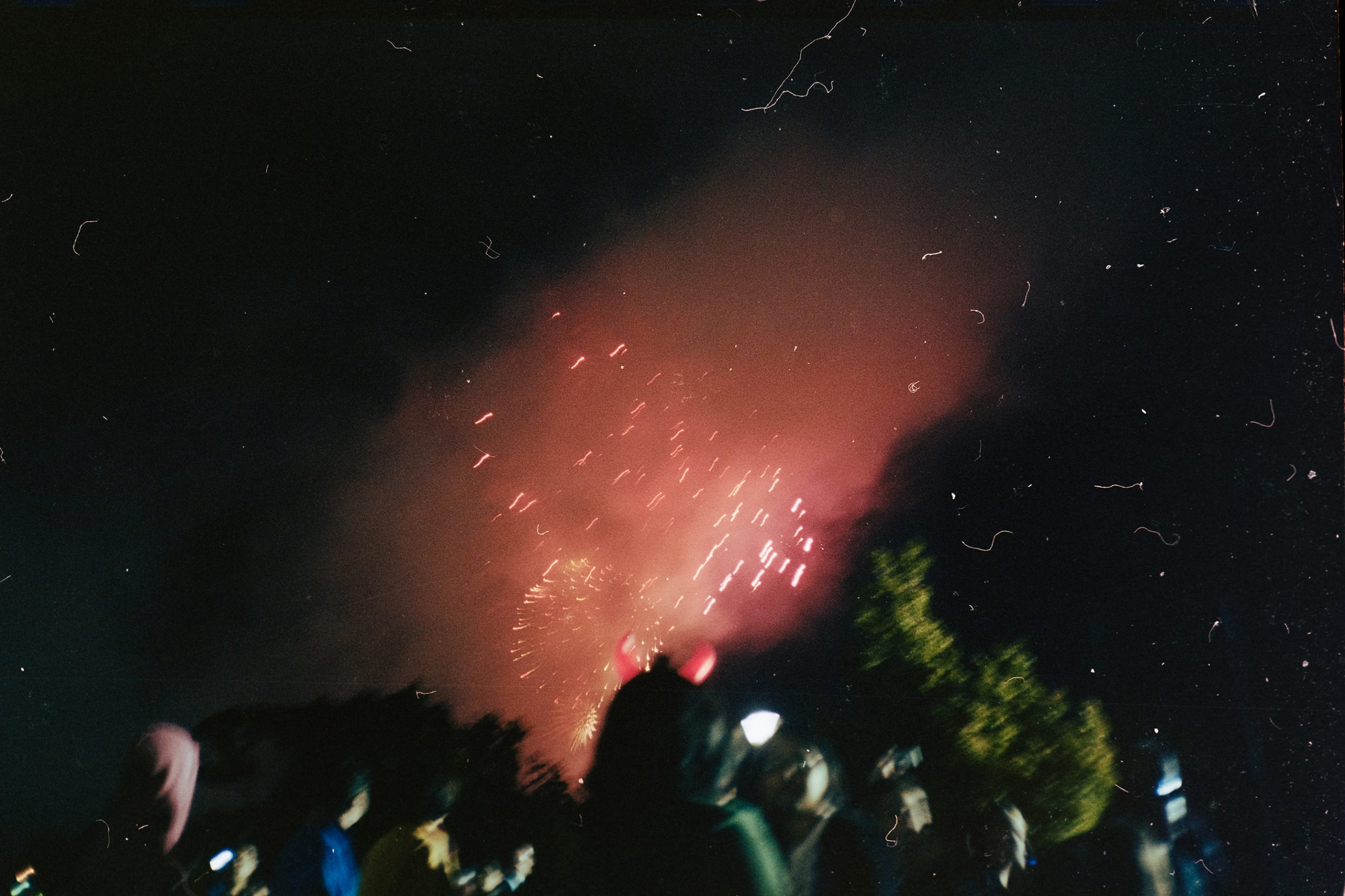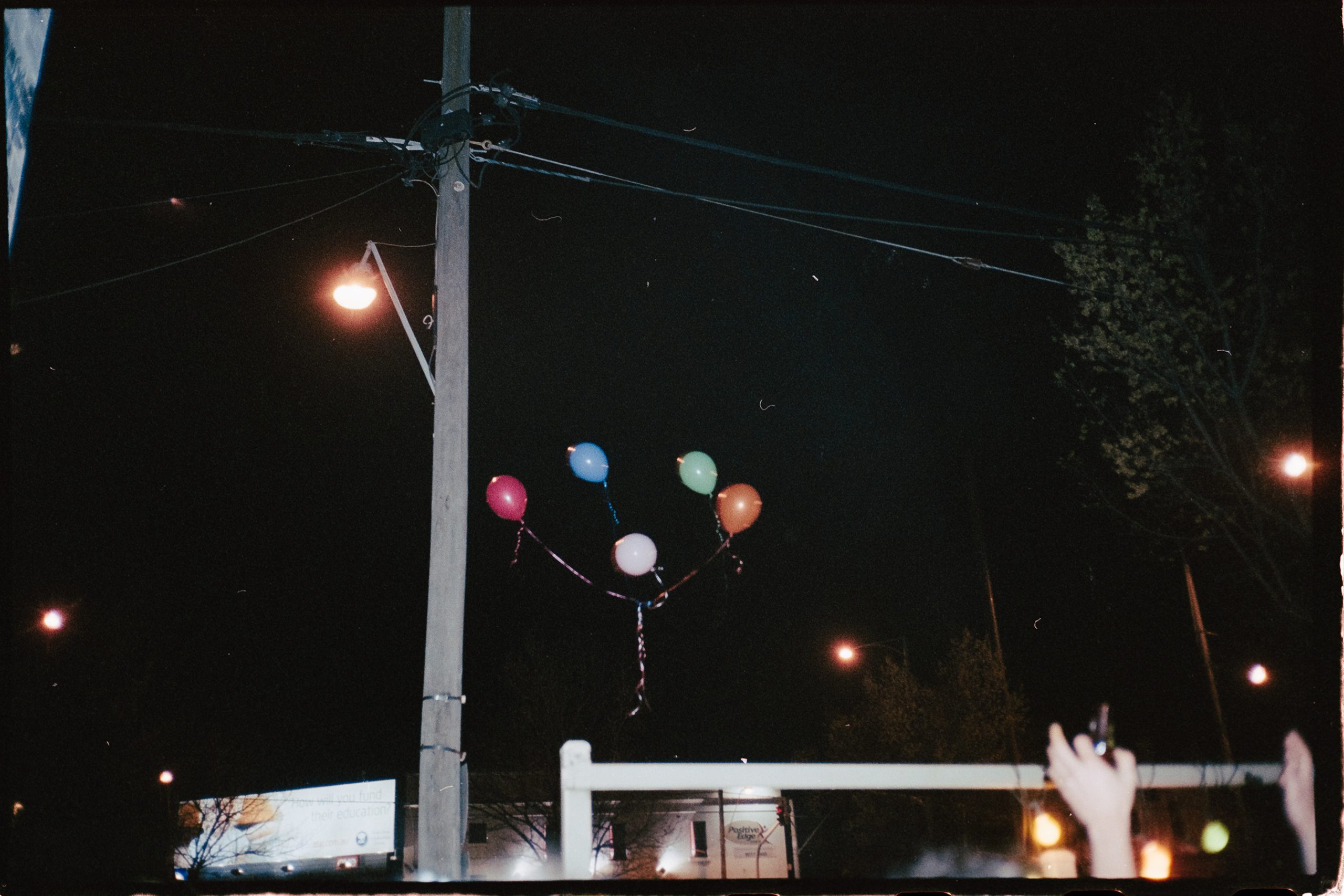 What can you tell us about the discussions that were had over this trilogy of compilations you've been working on together and releasing. We've had I Won't Have To Think About You, Still In My Arms and I assume the third is in the works. Are themes and stories important to the way you curate and strategically release on the label? "Yes, I love the transportive qualities of music so I think it's nice to contextualise the label's releases in an imaginative way and guide listeners to places they might not have expected. I Won't Have To Think About You and Still In My Arms have different stories to tell but are similar in that we were both finding threads within certain niches of music. One aspect we've both moved away from is the focus on archival music, so we'll be celebrating contemporary artists in the final one."
I was reading an interview with Laila Sakini as part of the Princess Diana of Wales alias release you put out in 2021, where she mentioned the way she approached the release was different to her usual way of working due to it being commissioned by you, as well as taking into account the 'entity of the (A Colourful Storm) catalogue'. Is commissioning releases an important aspect of running the label for you as well? "I loved Laila's work and the Princess Diana of Wales alias came about after she sent me some pieces that didn't quite suit being released under her main artist name. So, the project wasn't as much a commission by me as simply encouragement to expand on the pieces into an album. Depending on the artist, the label's input can be beneficial at different stages of a project or not needed at all."
I thought we could talk about some of the label's recent output as the most recent one to come out is a good example of challenging the notion of what the label should be releasing. How did this Blueboy – Singles 1991-1998 record come about? The sound just works. "Blueboy is a band that Bayu reintroduced to me as we were playing together at bars around town and would sometimes go into indie pop territory. I have good memories of him playing something from If Wishes Were Horses as the last song of the night. Singles 1991-1998 is the fourth Blueboy album I'll release, it's a compilation of their 7″ singles."
I don't think it could be a Moopie or A Colourful Storm interview without mentioning Mark, aka Klon Dump, who you've worked with again to put out his So You Betrayed The Creative Arts For Your Own Personal Ends LP back in April. It's probably quite important for any label or imprint to have someone you release music with from the inception of the label, to still be releasing their music however long later. What's it been like being on that musical journey with Mark? "Mark has an amazing musical mind and has also helped a lot with the label, through mixing, mastering and just lending his ears when I've been unsure about anything. After each of his releases, I wonder where he will take his sound and he surprises me every time. I don't think there is anybody else that sounds like him, or saying what he has to say with such attitude."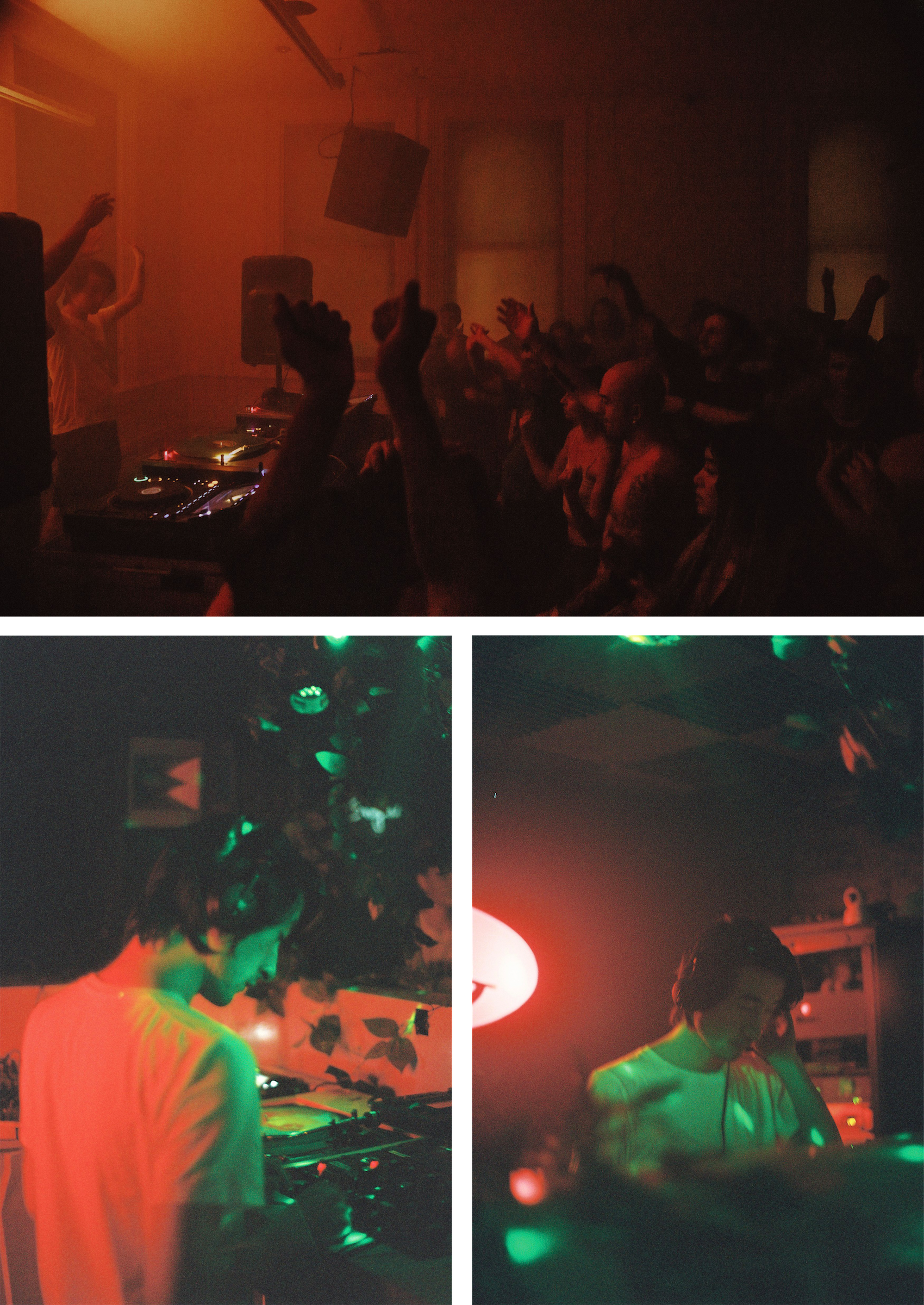 Can you tell us a little bit about what influences the way you DJ and how you approach sets when running a label like A Colourful Storm? I imagine there's so much music you must love to play out that might not necessarily fit with people's ideas of what the label might release. Or do you find it's just a case of just playing music to what the night you've been booked for might entail? "Record labels have always been a go-to resource for me for discovering music but, as much as I love dance music, the last thing I wanted to do was to start another dance music label. I see A Colourful Storm as a platform to release music in a personal and emotive way, and DJ sets a more functional practice, with energy being the main parameter when digging for tracks to play. The two often overlap in a beautiful way though, like when I reach the end of a long set and consider playing something by Maxine Funke or from Time is Away's Ballads compilation."
You've got a string of high profile b2bs coming up this summer with Ben UFO, Helena Hauff, Rey Colino and Reptant all on the list. How do you even prepare for that? Are your USBs prepped for all possible directions? "I hope so! I love playing b2b sets as it's an opportunity to look for music I wouldn't have otherwise, and hearing your tracks in the mix with other people's can completely give those tracks new life."
I couldn't help but go back and have a look at some of the tracklists from the time when A Colourful Storm was a mix series and I loved how you approached mixes even in 2011. Forest Swords mixed with David Bowie, Aphex Twin mixed with Actress, The Executive Board mixed with Addison Groove. Were those mix series times quite influential to how you make mixes today? "The Optimo guys were a big influence on me back then as I loved the way they approached their mixes, whether it was thematic or more varied in genre. I could relate to them as I felt they cherished the mixtape as a format, and that's definitely something I've carried through to today."
In what ways have your international travels influenced your relationship with music? Any particular experiences that significantly impacted your musical outlook or goals? "Zip playing at Panorama Bar immediately comes to mind but watching Tarquin Manek perform at Tempo Rubato earlier in the year, or every time I've seen Nerve, are experiences that were just as inspiring back home. In terms of playing around the world, it's always fun observing the pace and energy of crowds in different places."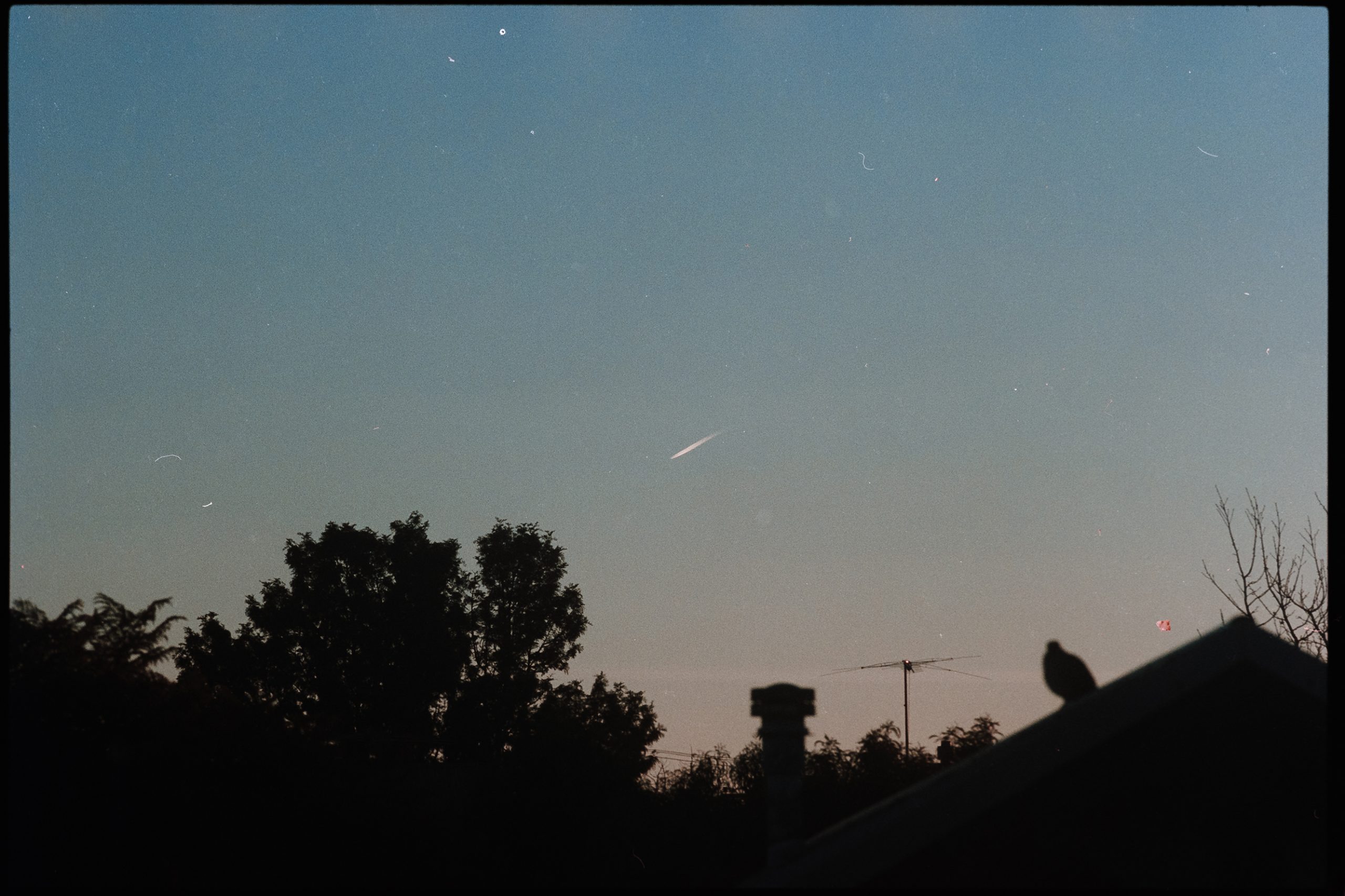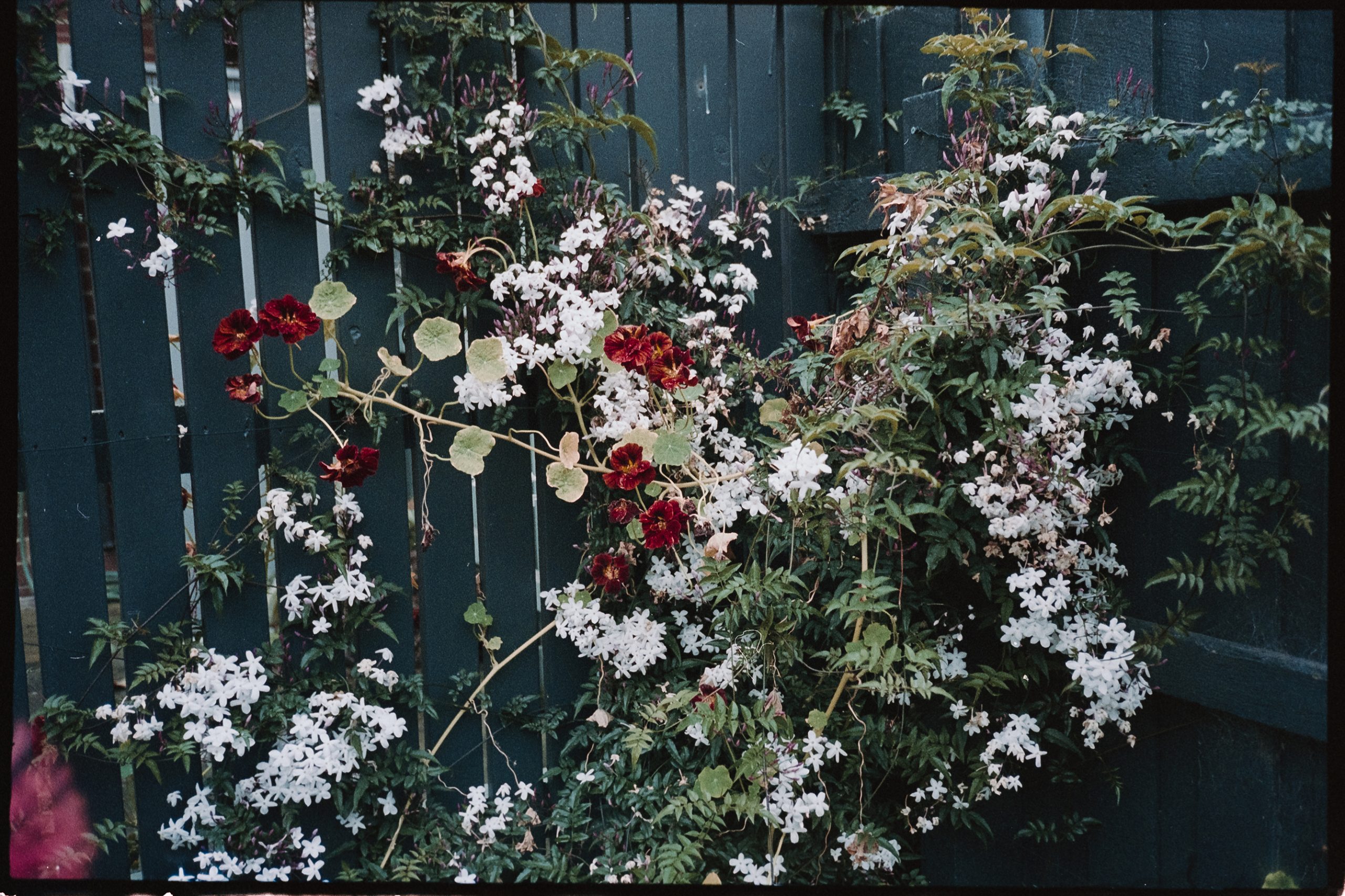 What sort of other hobbies or interests do you have outside of music? Are there any books, films, art pieces or other things you've seen or been reading/ watching that you might want to share? "Yes, I love film and two recent ones I've watched and would recommend are Terrorizers and Picnic at Hanging Rock, which are beautiful and quietly unnerving in their own way. Some things I always return to are the Three Colours series and their wonderful soundtracks, and the anime Samurai Champloo."
Can you tell us about three albums that a) defines you getting into electronic music in general, b) maybe a midway album when you were fully invested in DJing and and c) a recent album that you've especially enjoyed?
a) Erol Alkan – A Bugged Out Mix / A Bugged In Selection
b) Farben – Textstar
c) Félicia Atkinson – Image Language
Could you describe the process of creating this mix? Was there a specific message or feeling you wanted to convey? "It's a small selection of things I've been playing out recently that tries to find middle ground between bass-oriented music, minimal house and techno and more melodic moments. There's an unreleased track by Mark in there too, of course."
Last, usual question from us, what was the last thing to put a big smile on your face and when was the last time you had a proper dance? Being able to do what I do brings me a lot of joy, and my last proper dance was probably at my partner's birthday, when we were playing 90s dance and pop hits all night. I was told I'm a terrible dancer, unfortunately!
Moopie: Soundcloud, Instagram, Resident Advisor,
A Colourful Storm: Bandcamp, Soundcloud, Instagram
Header and photos 5 and 6 by Sam Waddington. 
Photo 2, 3, 7 and 8 by Young Ha Kim.
Photo 4 by Duncographic
You can download Truancy Volume 314: Moopie in 320 kbps and view the full tracklist on Patreon here. Your support helps cover all our costs and allows Truants to continue running as a non-profit and ad-free platform. Members will receive exclusive access to mixes, tracklists, and discounts off future merchandise. We urge you to support the future of independent music journalism—a little goes a long way.