Dualities can lead to life's more fascinating moments, and in music, generate some of its most spirited sounds. Seamlessly tapping into this quality, the DJ, producer, and award-winning journalist, Sami, consistently explores the contrasts that exist within this world, channeling joy, sadness, pain, and brightness through his work as he fills seemingly disparate roles as a musical artist and Executive Producer at NPR. A deep love of house music and appreciation of its roots bleeds into all aspects of his artistry, showcased in his blissful and evocative productions across releases for labels such as 1432 R and Future Times, and within his skillful, infectious DJ sets.
Over the 20 years he's lived in Washington, DC, Sami's constant involvement with the DC dance community has built unshakeable connections, and his desire to see his musical peers shine and their artistry celebrated can't be overstated. This passion for his community has also led Sami to a number of inspired collaborations and co-productions, including writing credits on the latest dreamcastmoe record, Sound Is Like Water, plus recent live sets and a new track with rapper Sir E.U, which was recently featured in livwutang's Impact mix. Sami's latest EP, Elevate, released July 2023 on beloved DC label 1432 R, explores a wide range of perspectives on house music as each track imagines a unique sonic landscape. Immersive, sensual, and featuring the sun-kissed sound of Sami's flute playing, Elevate embodies summer bliss with its whimsical touches and melodic embrace.
In his mix for Truants, Sami highlights a multitude of stylistic influences alongside the contemporary music of his peers, including tracks by artists CCL, Max D, RBCHMBRS, Time Cow, and Objekt. Smoothly sailing between ambient, tech house, electro, drum and bass, leftfield house, and techno, Truancy Volume 312 engages from its dewy, ethereal opening moments to its powerful closing message, displaying Sami's artistic thoughtfulness and natural storytelling abilities. Offering an immersive, emotional ride over the course of two hours, Sami deftly dances between serene introspection and sultry dancefloor euphoria with his versatile selections and finessed transitions. In the accompanying interview, Sami reflects on his new Elevate EP, shares his views on DJing and production, discusses his connection to DC and its electronic scene, and looks forward to the future of his music as he continues to share his story.
Sami! How are you?! Thank you so much for doing this mix and interview. How is your summer going and what have been some highlights? "Hey Taylor! Thanks for having me, it's an honor, I've got so much respect for the work you all do.
I'm a July baby, I've always loved the summertime, and this one's been really special. DC's dance music community, and its queer scene in particular, have given me highlight after highlight. It's a group of extraordinarily talented, dedicated, considerate people. Parties like Noxeema Jackson, Flower Factory, and Dance Club are all providing an essential community service, and each crew is doing their own thing, with their own sound and style. I'm so grateful for the support I've witnessed and felt in these spaces. DJ Delish at Dance Club last month was an incredible night."
As it's been many years since we last talked for Truants, could you fill us in on the status of the 1432 R label and its evolution? "1432 R is now almost ten years old (!) and is on its 22nd (!) release. Joyce deals in quality, and continues to push the sound into new territory. I've stepped back from running the label, focusing on other work, making music, and DJing, but I'm honored to still be able to contribute music to the project."
What initially attracted you to dance music? When did you first decide you wanted to make music and how did you approach production? "I've been involved in music for as long as I can remember, picking up the flute when I was five years old, playing on a curved headjoint because my arms were too short. I also love to party and love to dance, so it's a pretty natural confluence of what gives me joy and purpose.
My friend and roommate in college Eric Tilden showed up freshman year with a mixer and turntables. We threw parties maybe twice a week, pointing the speaker to the center of the building so people would know when it was time to stop by room 232. I learned the basics playing next to my bed.
A couple years later I met Dawit Eklund, throwing warehouse parties with him, and holing up in a basement studio. That's when I started taking music production more seriously. He makes my favorite music in the world. You can hear his love for the process."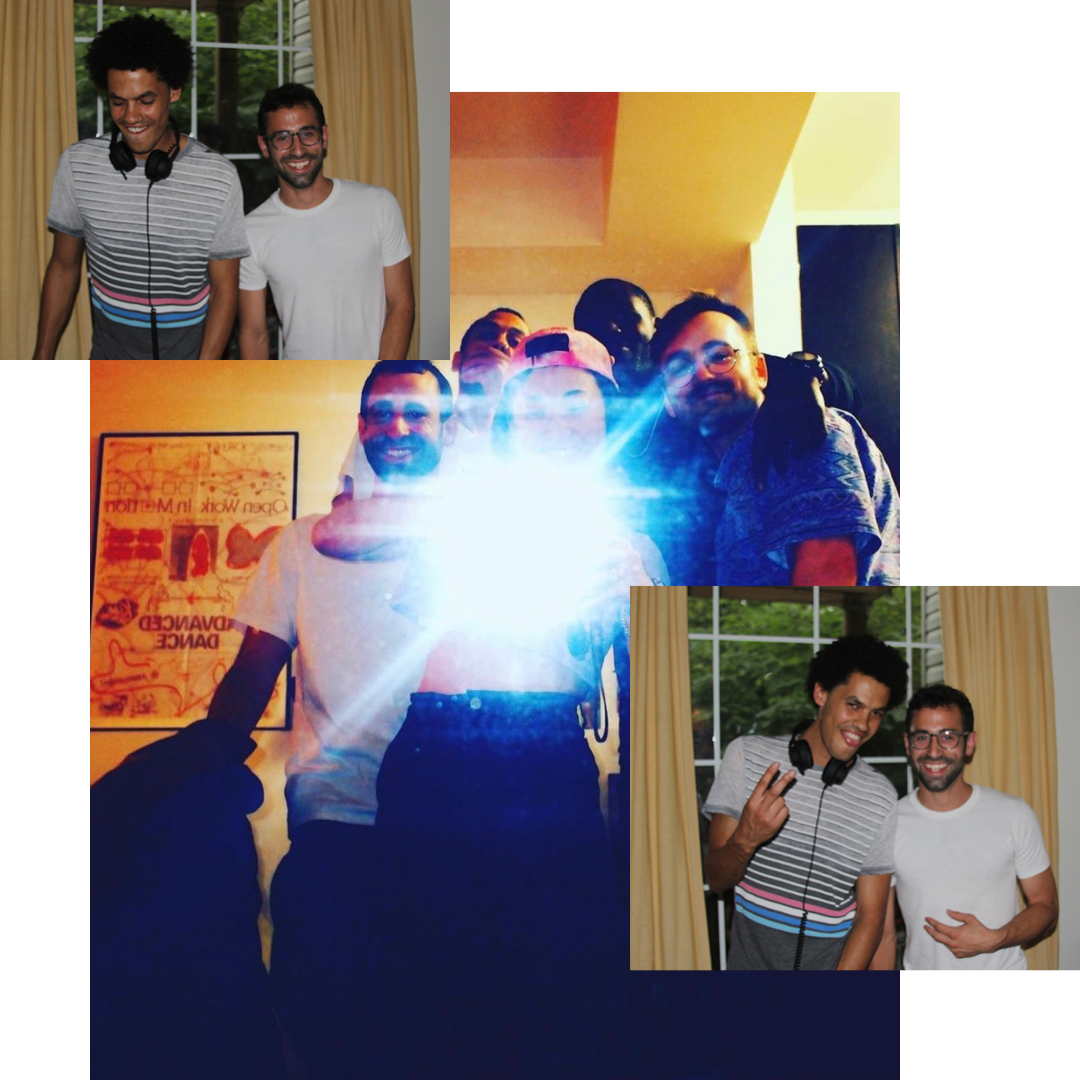 Do you remember the first tracks you ever created? Are there any sonic elements from your earliest productions that have carried through to your recent productions? "Yes, Dawit and I had this little project called aLamont years before the label started, which is some of the earliest work that I've played out. I like to think there's a sense of joy that runs through all of my work, even as it ventures into darker territory. That's been true from the beginning. I've wanted to make music that moves people, makes them pick up their feet, that reminds them that while this is a serious endeavor, it's made for a party. It's really important that it's fun."
Is there any personal significance to the color blue, which has been referenced within track titles on both of your EPs for 1432 R? "Thanks for noticing :) . "Bright Blue" and "Deep Blue" are two takes on the more melancholic side of deep house. Pieces I made when I was feeling blue, channeling pain into brightness and deepness, respectively. Joy is important, yes, but I also love dance music for its ability to convey a variety of moods, and want to explore different emotions within the party."
Could you comment on the connection and/or tension between city living and the natural world within your music? "I'm impressionable. The art I make is a reflection of my life and surroundings. I've been in DC for around 20 years, and it very much feels like home. It's a small pond with some sharks in it. City life fits me.
My folks live on a dirt road in New Hampshire. Like most of us I need breaks and find profound comfort spending time with them in the woods. Grilling, swimming, sleeping, repeating.
I made "Twin" up there, in a comfy old chicken coop. "Deep Blue" was produced in a basement in late 2020. They're very different from one another."
What was important for you to explore/express through Elevate? Could you discuss the various musical styles represented within your productions? "There's a narrative to the record. I imagine someone exploring different spaces and elevations: way up on a peak, deep into the bowels of house. Mystical whimsy. Then sheer bliss. Followed by fear-as-fun menace, landing heavy. It hopefully conveys some of the range possible within house music."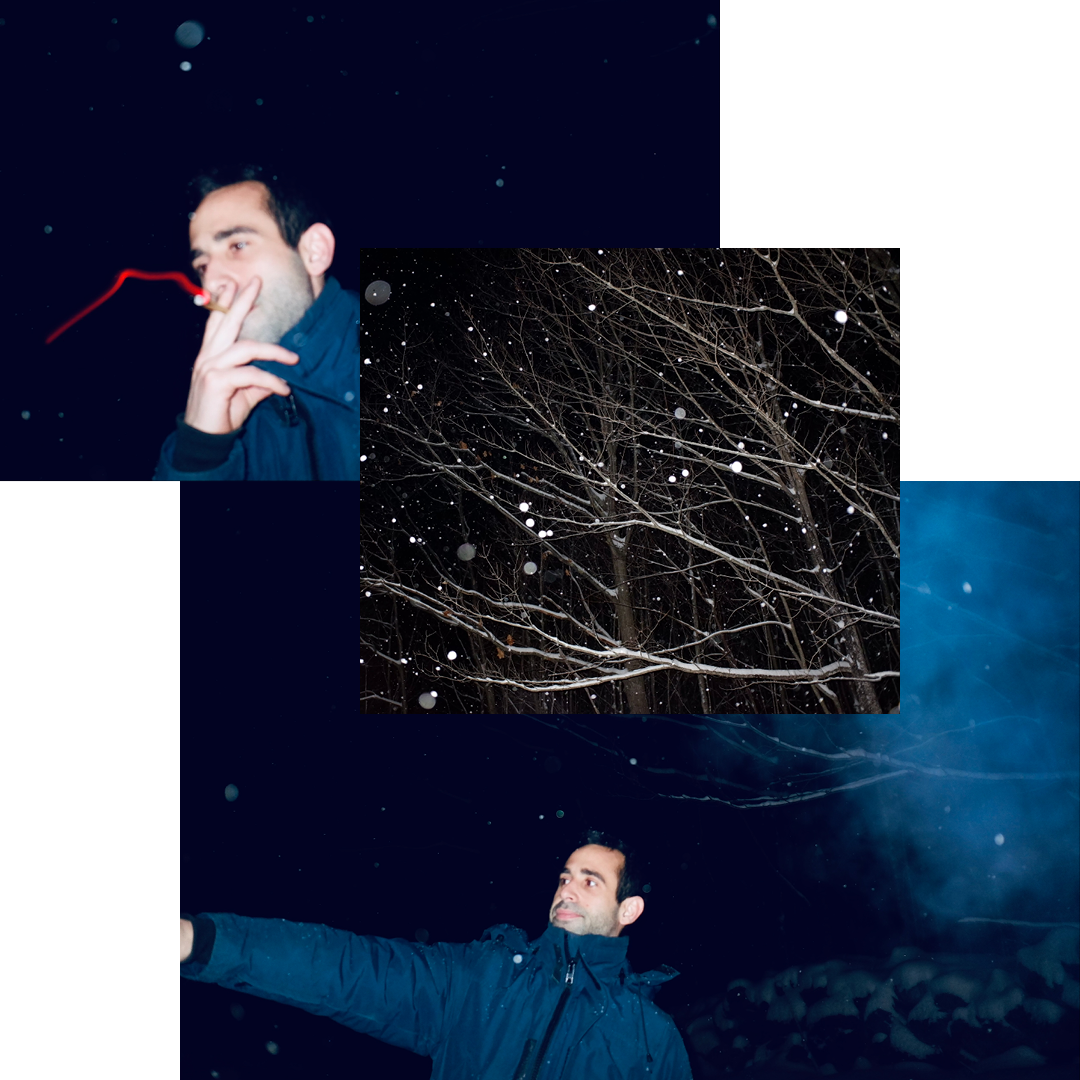 What initially drew you to the sound of the flute? Do you have any favorite pieces or flute-forward tracks you would recommend? What is your process for pairing the flute with dance music and how did that first arise?"I picked the flute up so young I can't remember what drew me to the sound, but I do remember the thrill of getting my first squeaky tones out of it. It's one of those freeze frame pictures in my mind, a small kindergarten classroom, a floating headjoint. One of my earliest memories.
For classical flute, Franz Doppler's "Fantasie Pastorale Hongroise" is an all time favorite to play and listen to. A club track I've played a lot recently is Johnny Fiasco's "Fluid". Shout out to Sam Wild and the Mothafuckin Flutes playlist."
How would you describe DC's current electronic scene? How does your music relate and/or diverge from the sound/output of your DC peers? "I can't say enough about the richness of DC's scene right now. So much talent, such a diversity of ideas and sounds. Rush Plus, Black Rave Culture, Juana, Beautiful Swimmers, Djoser, soso tharpa, Valentina, Analog Tara, Dee Clark, dreamcastmoe, Sir E.U, Model Home, Geo Rip, Tommy Cornelis, Baronhawk Poitier, Joyce, the list of world class DJs and producers goes on and on, and I suspect rivals any scene in the world.
The music put out and played by these artists is all over the map, but the group shares in doing its own thing. It's punk, it's informed, it's collaborative and it's original.
It's always hard to critique your own work. My music is definitely influenced by all the people listed here and more. But I do think that my music sounds like my music."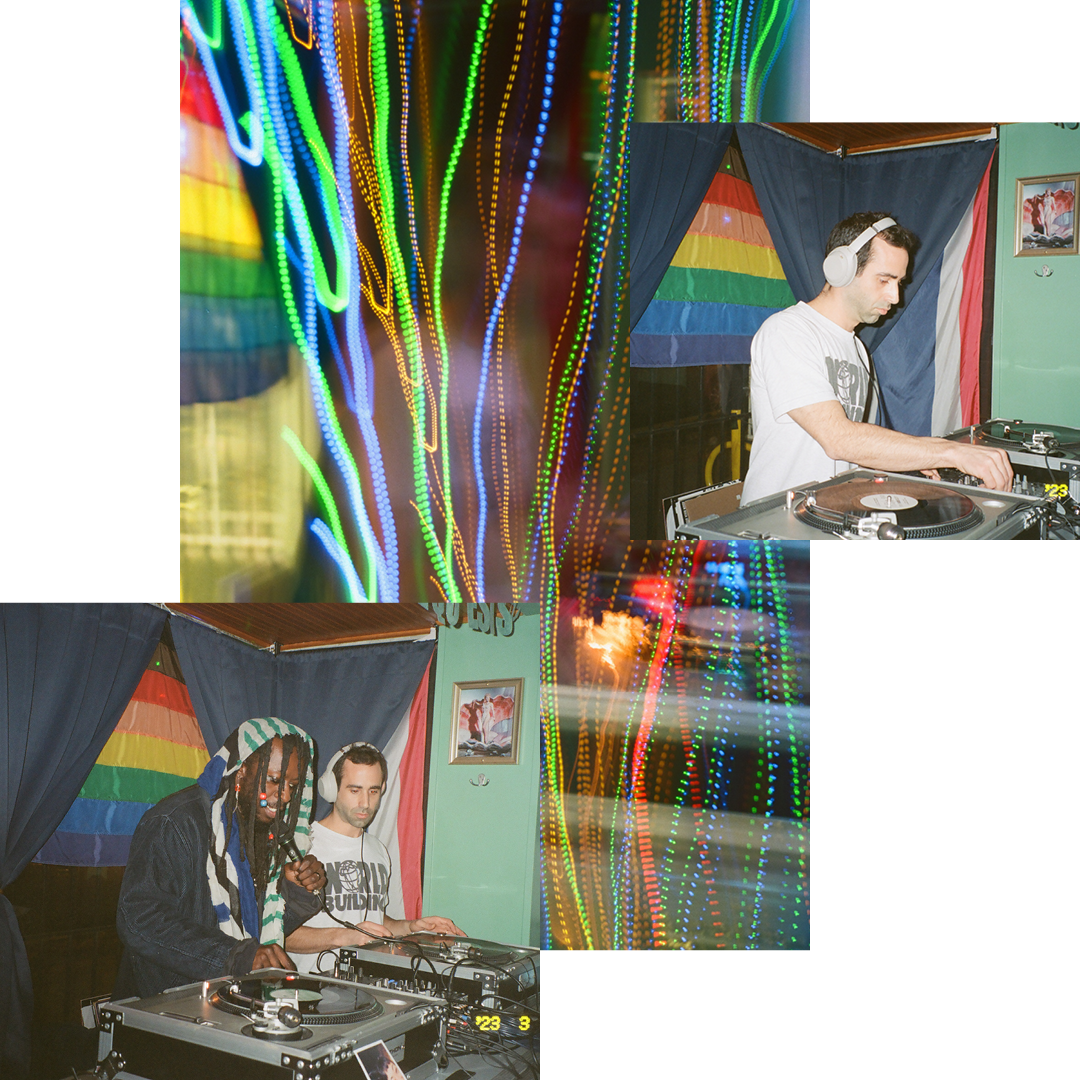 What inspires you most about the DC community? Do you feel the city's artists have been historically underrepresented internationally and do you foresee a change in this dynamic? "I'm inspired both by the music I've described but also by this group's interest in service and in exploring life outside of music. These are folks who care for each other, the world, their community, and have cared for me in ways that I hope I can return.
I'm always rooting for and hoping that my peers in this space will get every opportunity to play whatever rooms they want, and while more and more of our friends are landing bigger gigs, I do think that DC sometimes lives in the shadow of America's more celebrated dance music homes. But there's something beautiful about that too. People committed to making beauty for the sake of it, because it's what they wake up needing to do. We know what we have here and are extremely proud of each other."
Could you describe any revelatory moments from your musical history? Are there any specific events or people that have had a significant impact on your outlook or journey? Any words of wisdom you've received or could share? "When I was 19 or 20 I saw David Morales at the Paradox in Baltimore and it changed everything. Hearing Larry Levan's mix of "Ain't No Mountain High Enough" through the analog system, dancers screaming, drawing ribbons through baby powder on the floor, another one of those freeze frames. It was an introduction to the an introduction to the queer, black, and Latino roots of this music."
How do you achieve balance in your daily life? How much time are you able to dedicate to music any given week and how is that time divided between listening, playing, producing, etc? "My job as Executive Producer of NPR's All Things Considered is extremely interesting and fulfilling in many ways. It's also extremely intellectually challenging and takes up an outsized amount of my mental energy. Music can be an escape from that, but it's also something that demands my focus and attention as well. So finding balance is an eternal struggle.
Producing and DJing come in waves. I don't force the spark, but I do ride the flow."
How does your experience as an Executive Producer at NPR relate to your relationship with music? Do you see yourself as a storyteller first and foremost? "Joyce put me onto this book Sapiens, by Yuval Noah Harari, and one of his main arguments is that storytelling is what separates human beings from the rest of life. I've been thinking a lot about that and how it relates to my love for journalism, music, movies, books, food and games. I love stories. They make me feel human. As an editor I love figuring out how to tell them, and that love translates to all these other areas, music and DJing especially.
The other principles that bind my work as an artist and as a journalist are service and utility. I want to inspire people to take an active part in their life and community. Whether that's staying informed about the world, diving into excellent art, fighting for something, sharing a dance. The world is a fascinating, wondrous place. I hope that whatever the medium, I'm inspiring others to try."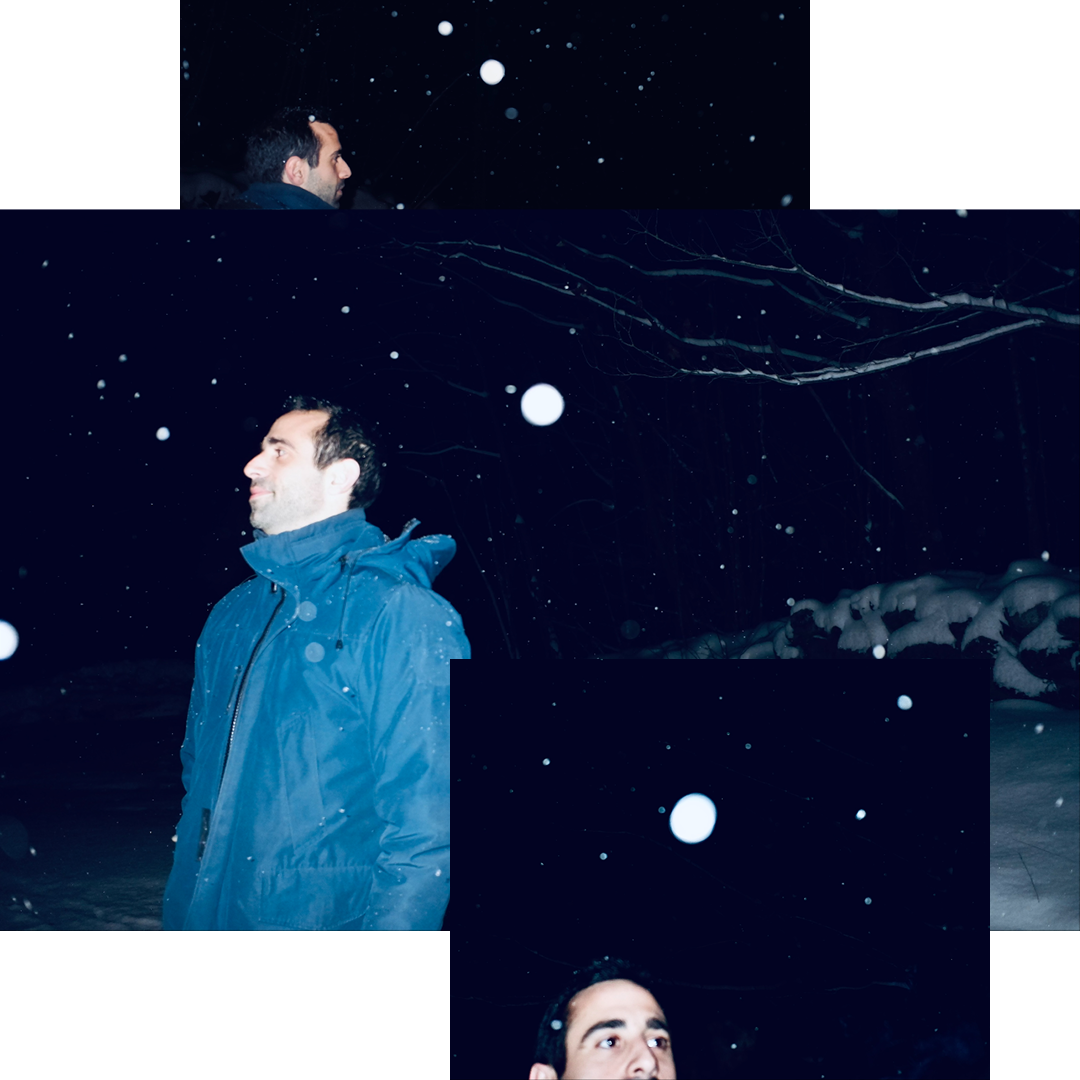 How do you stay curious as a producer, dancer, and general music enthusiast? How imperative is it for you to learn new skills or to seek out unfamiliar music? Is being inventive important? "I've got my routines for sure but I go through phases. My quest to perfect the Martini has given way to mixing Cheladas. I've done almost every job in radio: mixing pieces, reporting, editing, directing coverage. I've been a regular at four different pho spots over the years. I dive in and move on.
My approach to music is similar. Some of my peers are as knowledgeable as anyone in the world about specific genres and periods. I've never been a completist in that way. I dive in and move on."
Which artists or records have been most formative to your DJing style? If you had to choose a handful of records to never leave your bag, what would they be? "Early on, hometown hero Chris Burns taught me a ton about soulful house and helped shape the beginning of my DJing career. The Beautiful Swimmers showed me an unfathomable amount of music, and helped guide the range, energy and discernment that I hope to bring to my sets. I'm endlessly inspired by Joyce and her commitment to putting beauty into the world.
This mix has a bunch of records that never leave the bag. There's a Jus Nowhere remix in there that I've been playing for years, unreleased Dawit demos are a staple, that rbchmbrs drum and bass track is always on the USB."
What qualities do you think make for a good DJ or set? Which DJs embody that notion? "One of my favorite things about this art form is that whenever I think I've got it figured out, or know what I want to hear or expect a great DJ to do, someone comes along and shows me what's what. Juana can play a slamming, hyper specific techno set that blows me away, meanwhile the Swimmers will play a set that spans Baltimore Club, Deep House, Boogie…transitions and stories that flow seamlessly and give these "wait how did I get here?" moments.
I look for people who put their own magic into this great collective project."
Outside of music, what's most likely to put a smile on your face? What activities or hobbies do you enjoy in your downtime? "I love playing tennis with my buddy Brandon Trude (who is also an incredible producer)."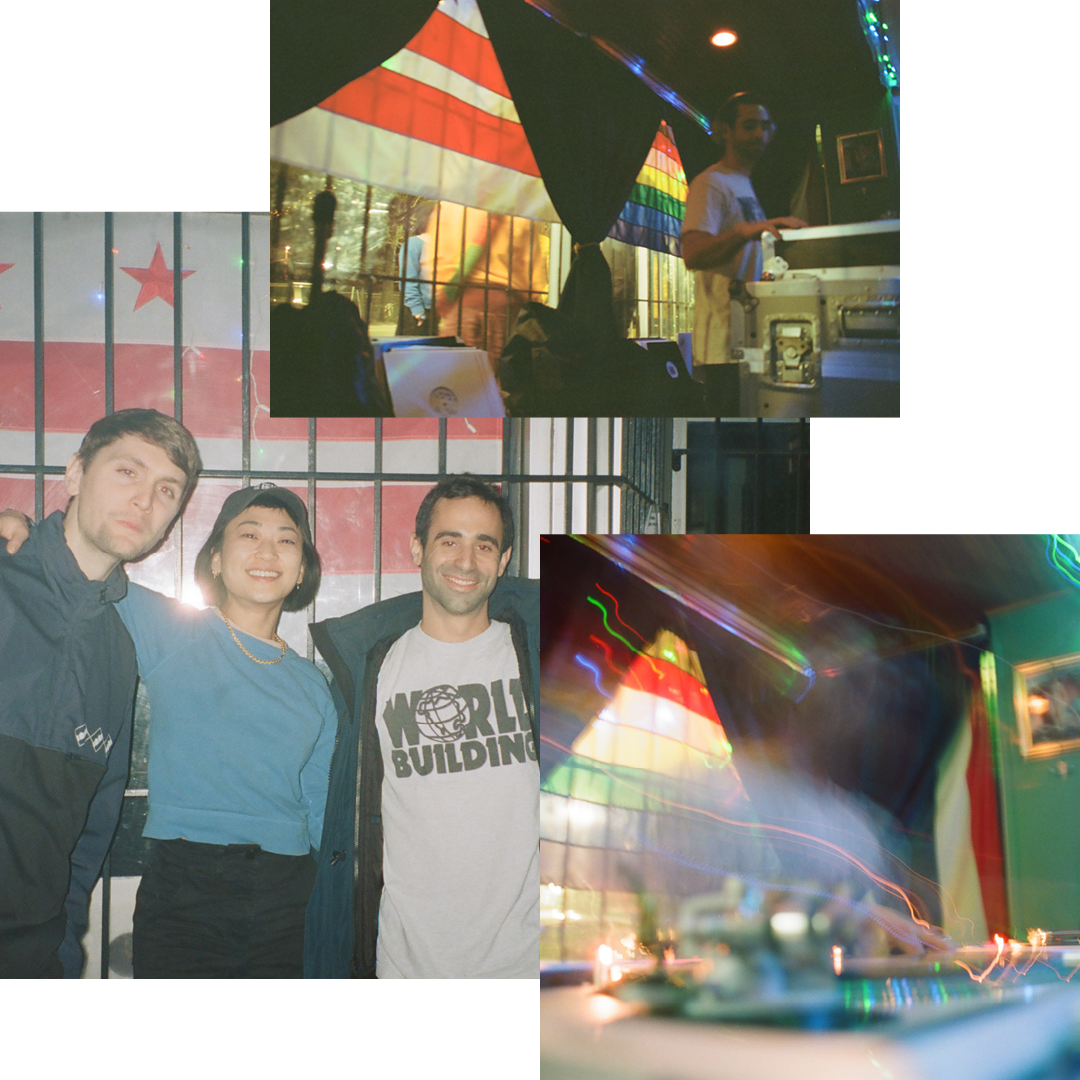 How did you approach the creation of your Truancy Volume and what were your aims for the mix? Could you describe the sound or intention in a few words? "This is a look at a range of tastes, tempos, energies that you can find in a Sami set. I wanted to cover a lot of ground.
For me this mix is about the first blend. Caroline Davis' "Whomping Wonder" and Ulla Strauss' "Sister" are both so gorgeous in their own right, but together they make something wholly new. Polarity and harmony, the organic and the synthetic. It's a blend that was super important to me through a really difficult time. For a couple years during the pandemic, when clubs and bars were closed, I DJed almost every day in my basement, and I'd always start with these two songs. I played a different route out of them every time, but always from these two songs. Everything flowed from these two songs."
What are you looking forward to in the months ahead? Any new musical endeavors or upcoming label releases you can discuss? What's your track of the summer? "Very excited about my new record on 1432 R. Joyce has some heat in the pipeline, keep an eye on the label.
I've been in a mix recording phase, and have some lined up that have very different ideas and intentions from what's in this volume. I'm looking forward to telling a bigger story through my work in that space.
Bradley Zero is coming to town the weekend of my birthday, and we're going to play a party with Max D and Gabberbitch69 at this sweet new club in DC called Owl Room. Really looking forward to that.
Lately I've been YouTube DJing parties with Sir E.U, who is one the greatest artists of our time. The other night he put on a silent disco block party in Adams Morgan, selling tacos and performing his track "Hit Me In The Head"…def my song of the summer."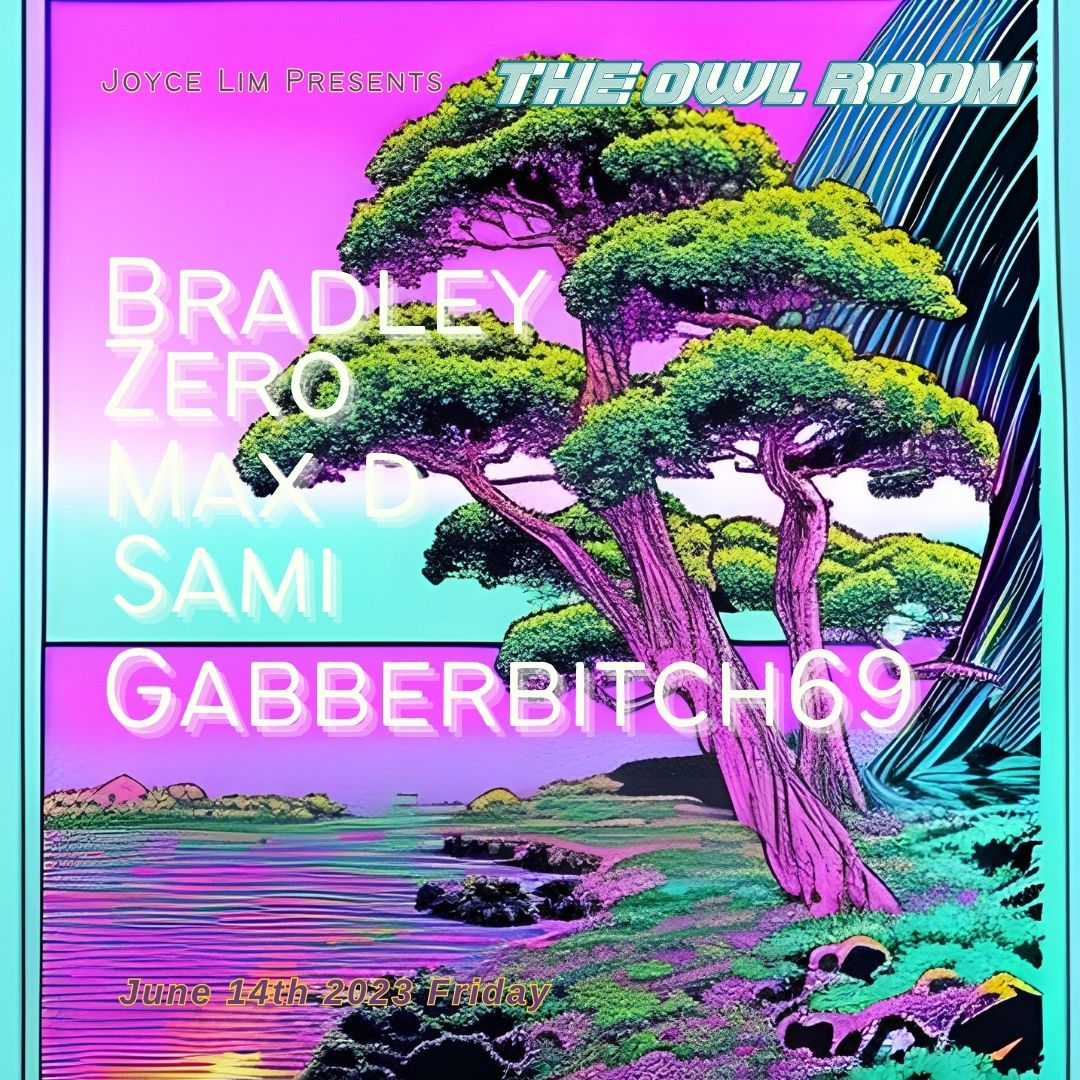 Sami: Bandcamp, Instagram, Twitter
Photo sets 1, 2, and 4 by Joyce Lim
Photo sets 3 and 5 by Taylor Trostle
You can download Truancy Volume 312: Sami in 320 kbps and view the full tracklist on Patreon here. Your support helps cover all our costs and allows Truants to continue running as a non-profit and ad-free platform. Members will receive exclusive access to mixes, tracklists, and discounts off future merchandise. We urge you to support the future of independent music journalism—a little goes a long way.