livwutang is the alias of rising Seattle-based DJ and artist Olivia Klutse. Moving to the city from Denver in 2014, she has quickly become an integral and vital member of Seattle's underground music community, forming numerous friendships and helping organize events for a number of the city's budding parties. Truancy Volume 271 sees livwutang put together a mix inspired by dusk window views, coastal road trips, and long meandering walks around south Seattle. She tells us the mix is a reflection of her state of mind and the transitional Seattle weather at the moment, sprinkling in subtle moments of euphoria and ascending atmospheres to joyous effect. From Aybee's rhythm-shifting "Broken Dreams," to last year's relentless party starter "Belter" by Off The Meds, the mix is 70 minutes of uninterrupted vibes, coming to a spine-tingling conclusion with Rum & Black's 90s rave classic "Slaves." The selections are immaculate, mixed craftily by a DJ that's become beloved both at home and shores abroad.
Hey Liv, thanks again for taking out the time to do this mix and answer some questions for us! What's been new and how have you been?
"Hi! Thank you for having me, it's an honor to contribute to a mix series and blog that has been so formative for me. I've been in a deeply transformative and reflective state the last few months – as we all have been – but some recent big life changes, the onset of Daylight Savings Time, and the holidays mingled with the grim climate of the US right now have just accelerated that "in-flux" feeling for me. So to be honest, it's been a lonely time, because I've had to tighten up my pandemic bubble and I've been spending many hours with long walks and mixes as my main companions. It's not all bad though, because I'm learning a lot about myself and my neighborhood."
Seeing as this is your first Truants feature, I thought we'd go way back and if you could tell us a little bit about some of your earliest musical memories. You're originally from Denver, right?
"Yes, I'm from Denver! I grew up with a love and affinity for singing. My earliest musical memory has to be from when I was around 7 in my church's choir and had a solo for the song "Go Tell It on the Mountain". That has to be the most uninhibited and free I remember feeling on a stage because a few years later, I had another choir teacher get me to try and sing "If I Ain't Got You" by Alicia Keys solo for a talent show, and I was too nervous!
My love for blisteringly loud beat-driven music played until the odd hours of the night came from the parties in my West African community in Colorado. It didn't matter the occasion – it could be a 3rd birthday, Togo or Benin's independence day, a wedding – somebody's uncle was there DJing the same 25 songs every month at a tinnitus inducing level until 3am. I actually don't know the names of all the genres, but there is a very specific sound from the late 90s/early 2000s from Francophone countries in Africa that makes up half of the music played, and the rest is more contemporary rap or pop. I dare you to find an African in the US who doesn't know this song. My friends like to tease me about my ability to fall asleep at raves, but it's because at these gatherings, all the kids learned how to sleep through our parents' partying, lol."
I read that your dad used to run an African radio station and your mum has quite the collection of records herself. What can you tell us about that?
"Yes, my dad is from Togo, and he and one of his friends ran an online radio station called AfricaU radio from 2009-2013. It wasn't just music – there were news and interview segments, too. My dad had the best radio chat (albeit in French, which I can barely understand) because it was just him hanging out with his friends playing music and joking. Funny that it's a strength of his because I get really shy talking on the radio!
If my dad is the king of digitized music of the African Diaspora, my mom is the opposite. She has a massive record (and CD, and tape) collection that she's been building up since she was in her early 20s. She has all of the American classics with a particular affinity for the stars of the late 60s, 70s, and early 80s like Carole King (shout out to Tapestry), The Eagles, Stevie Wonder, and Aretha Franklin that were in constant rotation around the house. It was because of her that I learned about and fell in love with the lineage of jazz, funk, soul, rock, and disco. I've come to appreciate having this solid foundation from my parents. My dad also really loves musicians like Nana Mouskouri, Ebo Taylor, Angelique Kidjo, and Fela Kuti, and I learned a lot about music outside of the U.S. from him, so I feel pretty well rounded."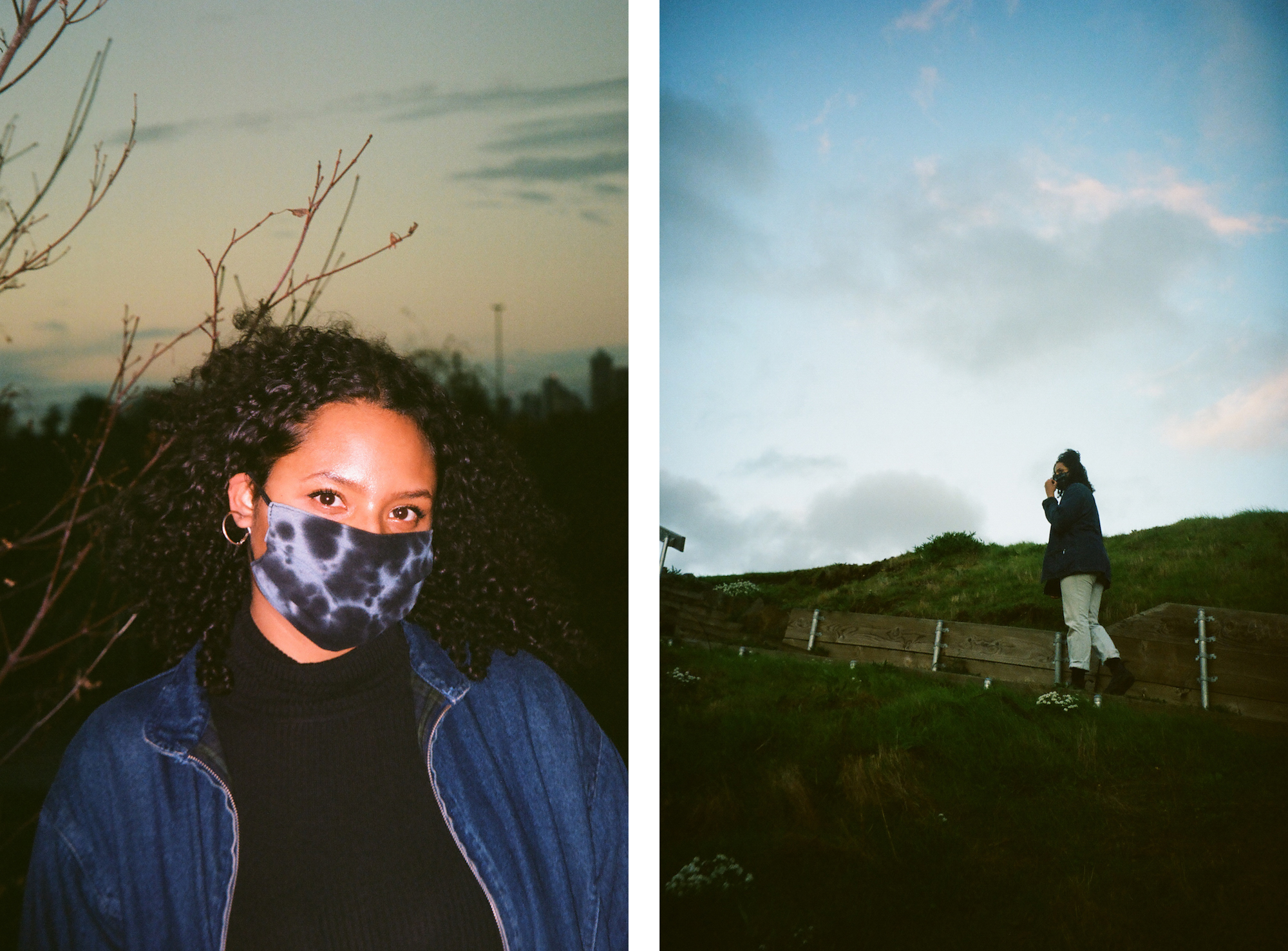 I was really touched by the idea of you calling an album a 'companion album' by the way when talking about The Miseducation of Lauryn Hill and it really got me thinking of my own. Do you have any other albums that you hold in that high regard?
"The Miseducation of Lauryn Hill is the longest relationship of my life, and I can't say that I have other albums that rank the same in longevity and personal importance to me, but I do have a few other albums that I have held near and dear to my heart since I first heard them:
Acoustic Soul / Voyage to India by India.Arie: taught me about self-love. Listening to these two albums always makes me feel like present me is hugging little me, and I return to them when I need to be gentle with myself.
New Amerykah Part Two (Return of the Ankh) by Erykah Badu: I love all of Ms. Badu's discography, but this is probably the album I return to most. This is an album I feel like I've grown into as I have had experiences that make its lyrical content more relatable because I first appreciated it purely for its production value.
A Seat at the Table by Solange and Black Messiah by D'Angelo: these two albums occupy the same part of my brain and era in my life, which was a very painful and beautiful time of having my first experiences organizing and protesting. When I felt my lowest and most exhausted, I would come to these albums to uplift me. In particular, "F.U.B.U." and "Betray My Heart" carried me through."
Tell us about the move to Seattle as you've now been there six years, I want to say? Was there any formed decision on why you wanted to move here?
"Just about six years is right! I moved to go to undergrad here, which was kind of a random decision because I had only visited once before for a few days and I didn't know anyone here, but I was eager to leave Colorado."
How quickly did you immerse yourself in the music scene and nightlife here, were there any people, in particular, you were introduced to that helped you delve into your DJing more?
"I moved here in 2014, but I didn't start DJing until early 2018. My best friend Raf (who DJs and produces as My Flower) and I had bonded over other genres at school and he noticed my budding interest in dance music, so he took me under his wing. He gave me a radio show on Seattle's internet radio station at the time, Orphan Radio, and taught me how to use CDJs. I started to help out at the station on weekends, which was my main segue into meeting other DJs in Seattle. Some of the first people I met and befriended who were extremely nice to my n00b self were Dani/DJ Having Sex (with a radio show so aptly named "Having Sex with Friends"), Ceci/CCL, and Keenan/Shaw L.
All three of them are such talented and cool DJs, I remember I was so nervous just to talk to them about music, but they were each so patient and kind to me and it made all the difference. It probably took me a solid year before I really felt comfortable in the scene and in my abilities as a DJ. Raf and I used to have a studio in the old vault of this office building in the Industrial District of Seattle, and in order to push myself out of my shell socially and musically, I tried to have b2b sessions with as many different people as possible as I could."
Can you list some of the parties or events you were going to that maybe also contributed to this? You've talked about TUF 'Til Dawn 19 being a very transcendent event for you.
"My first party-party ever was at TUF 'Til Dawn '18, with Jenn Green, Toya B, Debonair, and Kiernan Laveaux. It was the first time I had felt that euphoric sleeplessness and experienced a really nice sound system. But Seattle suffers a shortage of spaces to host events at past 2am, and the TTD venue only hosts one event like that a year. So, part of the reason TUF 'Til Dawn 19 was so impactful for me was because of that year-long anticipation that had been building up.
Recurring events at Kremwerk/Timbre Room, the main dance music club, like my friend Odessa/DJ Gag Reflex's party BLOOM, my friend Cucci's queer after-hours party SLIP, or Research, functioned as a petri dish for my friendships in the music scene. Raf and I also started a residency at Timbre Room for his label, Tech Startup. Those were the parties where I grew into myself as a DJ. But I feel like I grew into myself as a dancer more in this other, after-hours venue, with parties like Motherbeat with Eris Drew, Russell E.L. Butler, Sold, and Hi-Vis, Pistil with PLO Man, or High + Tight with Ben UFO where I had the experiences of the sound system wobbling the water molecules in my body."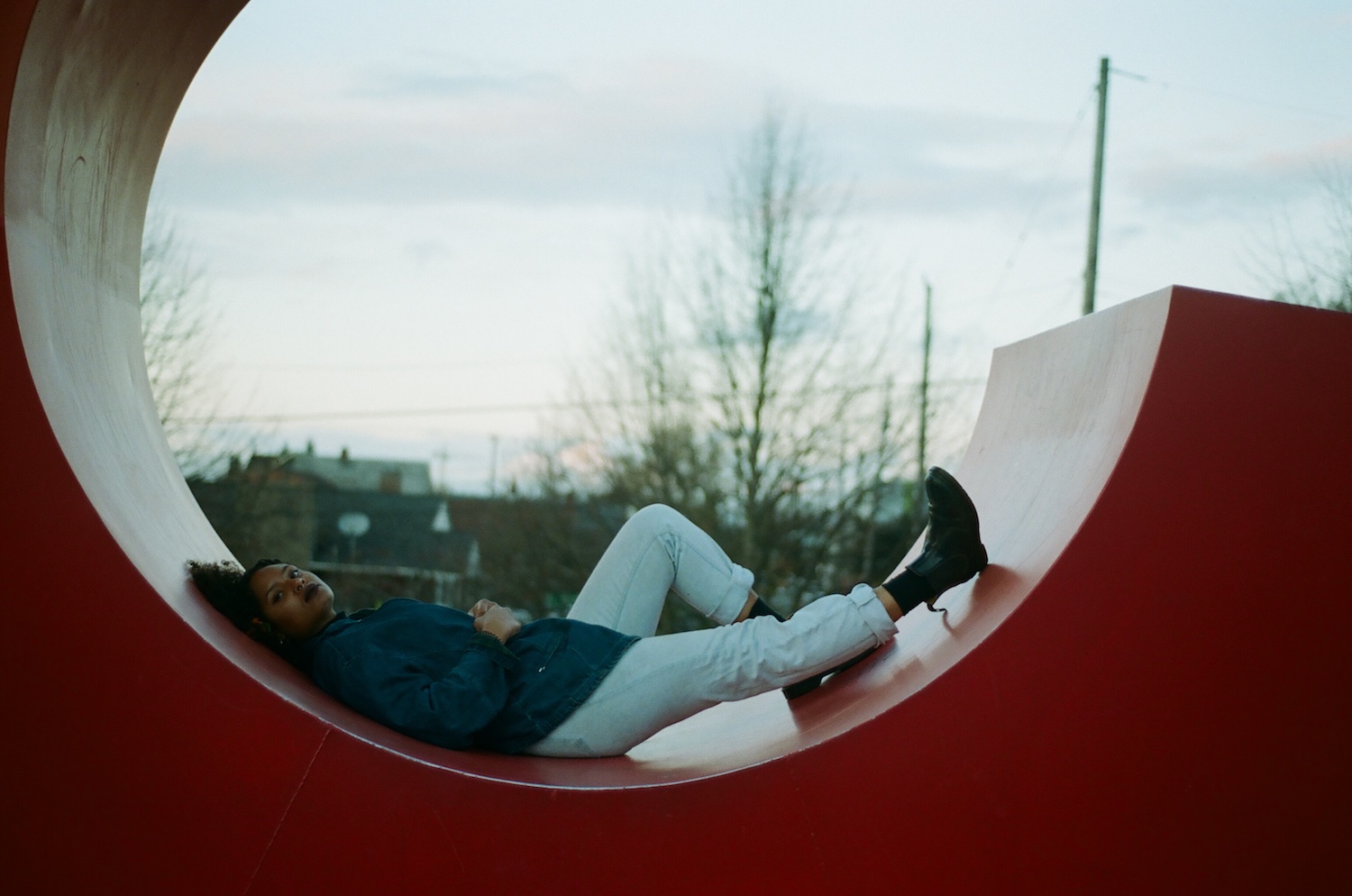 Who are some of your biggest musical influences now, compared to some of your musical influences, say, six years ago? Is there a way you'd describe the change if there is one?
"I'm not exempt from being influenced by the pillars of dance music, of course, but I feel that my most formative influences are homies. They're who I talk to about music with and whose creations I listen to most often. There are many, but here are some of the people who have fundamentally shifted the way I experience DJing and listening to music (in alphabetical order):
ADAB – deepened my love for everything percussive, illustrates the power of creating narrative through DJing, and contributed heavily to igniting my blossoming love for jungle and dnb.
CCL – gave me my first proper introduction to dubstep, and constantly reminds me to never be afraid to recontextualize unlikely genres outside the realm of dance music into a set or a mix.
DJ Having Sex – I will forever seek to emulate their ability to balance their pedal to the metal style with the perfect amount of spontaneity and crowd pleasers!
DJ Wawa – reminds me to stay keeping 'em guessing, of the importance of approaching every opportunity to play with the utmost authenticity, to know my worth, and to cherish sharing music with people I care for.
Kiernan Laveaux – has put me on to some of the funkiest, wobbliest, most entrancing tracks and I find myself using something she has shown me in almost every mix/stream lately! She has also demonstrated to me on a personal level the deep healing power of DJing both for the conductor and the listener.
My Flower – has influenced me to spend more of my time digging deeper into the endless treasures of the 90s, and has influenced my DJing style to become much more relentless in terms of maintaining high energy during peak time at parties––we do NOT allow breakdowns or breathing room in this house.
Nico Tobón and Manny Nuff (Peer Review) – these two always serve as a refresher that sometimes low and slow is the way to go, are a testament to the power in/ritualism/importance of marathon DJ sessions and the transcendent state that can arise from them, and to never stop searching for my perfect b2b partner….
But I also remain influenced by my musical foundation that my parents introduced me to that I was describing earlier, and as a listener, and I try to constantly think of the invisible thread and lineage of Black music from its origin to present. So I guess the change of the past 6 years is that now I get to talk to my main influences!"
You made it to Europe earlier this year right just before the pandemic kicked in seriously. How was the trip and what were some of the highlights? I saw you managed to fit a set in at Rye Wax during the trip! 
"It was my first time in Europe, so it was a bit of a whirlwind but I super enjoyed experiencing London, Bristol, and Madrid! Playing at Rye Wax was definitely a high point of visiting London for me, although it's kind of stressful being a tall person in there…It was an all homies party though, and my friends Lewis and Joe (LT and Human Resources) threw down the most banging b2b I've ever seen. The Planet Euphorique party with D.Tiffany, CCL, and Ciel at the Pickle Factory was a highlight (and that jungle b3b at the very end), especially in hindsight because it was one of the last parties I attended in 2020.
I loved Bristol and it was probably the city I felt most comfortable in the entire trip, so I really hope I can return one day. LT, My Flower, Human Resources, and I all crammed into the tiny Noods booth and did a chaotic but fun set together.  I didn't do much digging or playing in Madrid, but can I just say the vermouth was an absolute highlight…haha. I managed to go to an event by the Self-Care collective that was cute, and definitely left me curious to learn more about Madrid's scene, as I'm only really familiar with the wonderful Radio Relativa!"
You managed to do a Tech Startup show for Radio Relativa, live in their studio in Madrid, and have done a few other shows for them. What can you tell us about your affiliation with Tech Startup?
"Shout out to Radio Relativa ~ that was such a fun set and visit to their studio. Tech Startup is my best friend Raf/My Flower's label. Pre-COVID, I was a resident DJ/co-promoter at our regular Tech Startup party in Seattle's Timbre Room venue. Raf and I would take turns as opener and closer and book local talent as the headliner, or sometimes our friends from up in Vancouver. But the label is entirely Raf's work–I just come on the shows sometimes!"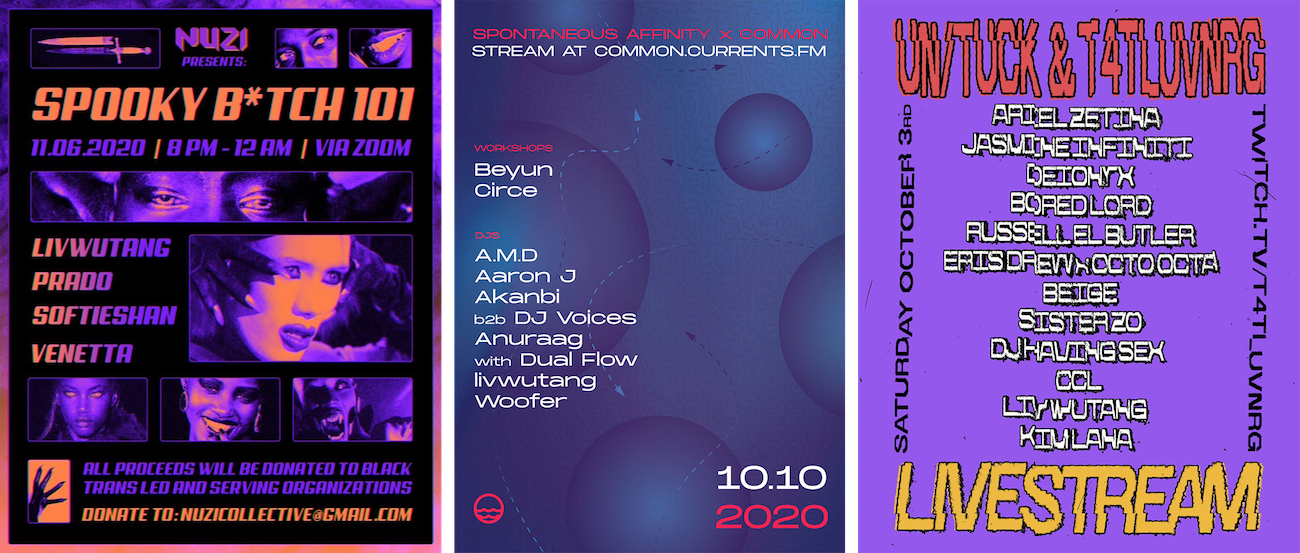 How would you describe the way you DJ and the tracks that pass the livwutang test in terms of making it into your sets? Your mixes showcase such a plethora of different styles and genres; be it old school Hessle, bouncy electro to mellow house groovers. Is there an overarching type of sound you're looking for?
"I've been struggling with putting my taste into words because I feel like it's constantly in flux, to be honest! When I'm making a mix, I tend to put mainly the music I've been listening to in the past few months in, so in that sense, they are bookmarks in time of my fluctuating musical explorations. I'm not looking for an overarching sound, just infectious music to either move to and/or get lost in your head in. My mixes tend to turn out multi-genre for that reason. As we've progressed through the pandemic, I've been listening to music mainly in the context of walking, working from home, or commuting, so I suppose right now I'm going for a sound that will be a friendly, but non-linear companion for the listener in these lonely times. I think my sound has "softened" a lot in the past year."
How are your USB playlists arranged when it comes to prepping and playing live? Is there a regularity to your sets at all, or are you pretty random from gig to gig?
"Funny that you ask this because I'm desperately looking for a way to restructure my library right now, as I have it sorted into massive playlists by genre and sub-genre. For example, I have a giant "house" folder, and 7 sub-genres of house folders. I'm thinking of trying out the whole moods/feels method for a change. When I play out, I usually have 3 or 4 folders sorted roughly by genre with tunes that I've picked from my main library, and I dip in and out of the folders as I play. I don't think there's much of regularity to my sets because I started out being booked as a support for a lot of different kinds of artists, so I kind of play all over the place. I do like to revisit folders from past events, but I try not to repeat tracks too often because it's usually the same crowd of people at each set, a consequence of our scene being so small. It challenges me to keep it fresh and constantly be digging."
You've been doing quite a few live streams over the pandemic period be it for NuZi collective, Darker Than Wax, Untuck & T4TLUVNRG and Spontaneous Affinity. How did you prepare for those? Did you feel you had to bring something different for each one?
"Each one of those collectives/series has a specific energy to them, so when I was preparing for them respectively, I meditated on the feeling/association I have with each one and chose tracks based on that feeling. From there, the themes presented themselves! I did feel I needed to bring something different and "fitting" each time because I wanted to honor the unique character of each, but still retain my authenticity and style. I enjoy doing streams or mixes for collectives/series with such contrasting "personalities", because it challenges me to explore different facets of my taste. I think my sets and mixes are a little all over the place, but I'm not too concerned with that and kind of prefer it that way, at least for right now."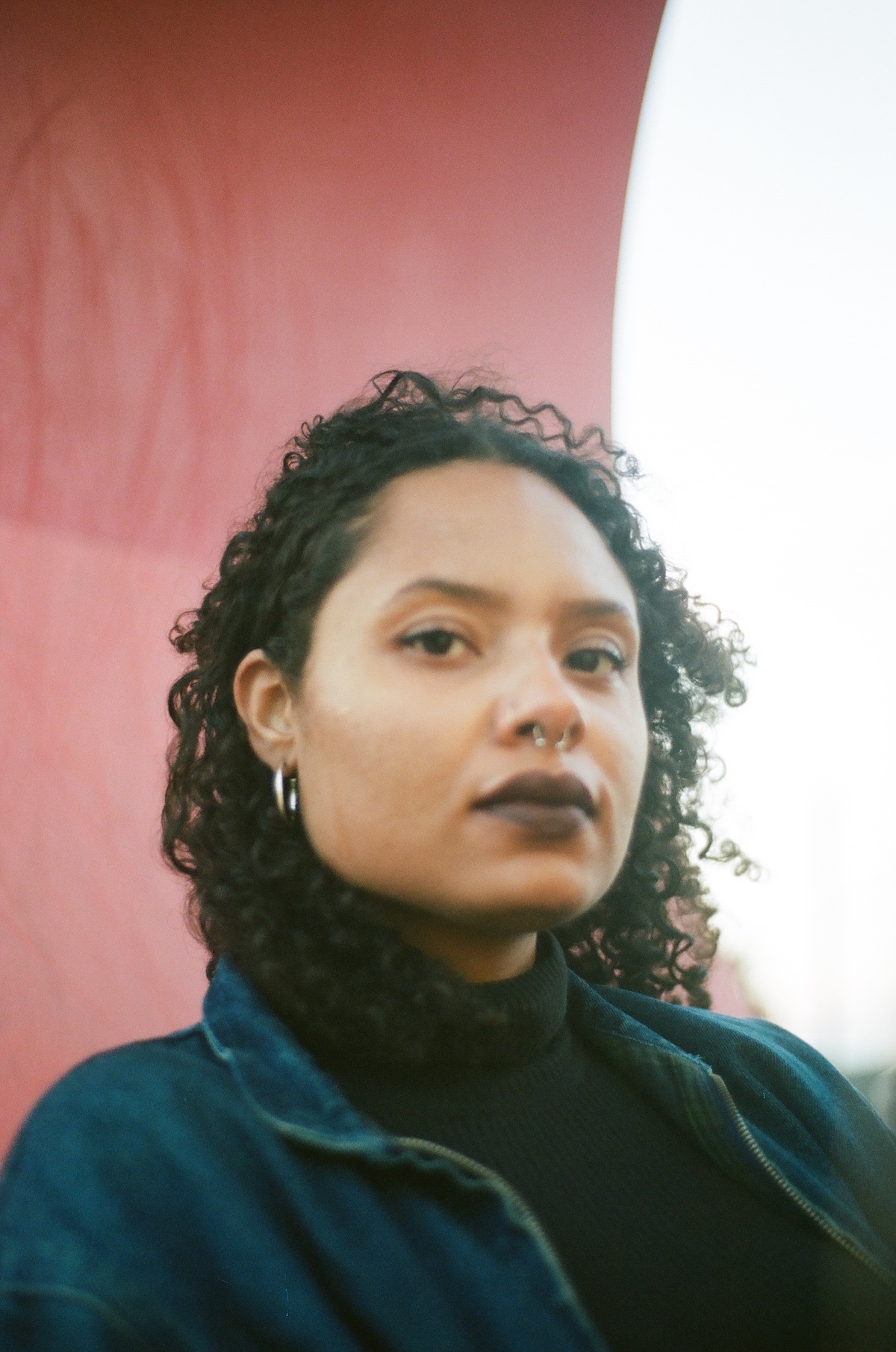 What are some of your other interests, hobbies or musical aspirations beyond DJing? Is there anything you'd want to recommend to our readers that you might have read, watched or seen recently?
"Like many people in quarantine, I've become interested in houseplants and propagation and I'm up to about 30 plants out of my goal of 100. Outside of crooning to my plants every evening, I've been deepening my volunteer commitment to my Seattle organizing home, an environmental justice org. operated by and for the people most affected by climate change ~ people of color and low income people. I work mostly on the issue of food access!
I recommend that everyone listen to this episode of the For the Wild podcast featuring Dr. Bayo Akomolafe, aptly titled "On Slowing Down in Urgent Times". It's a beautiful piece that I find myself returning to again and again, and his voice is such a soothing comfort."
What can you tell us about the mix you've recorded for us? Was there a direction you decided you wanted to go for, and are there any particular tracks you want to shout out?
"This mix is inspired by the view out my window at dusk in my living room, a recent coastal road trip from Seattle to Los Angeles, Daylight Savings Time, and my meandering walks around South Seattle. I recorded it at my dear friend Álvaro's home instead of my normal home studio, because I was craving having company while I played. :) I mentioned that I usually include tracks that I've been interested in the past months, and I realized after I recorded it that I included 3 tracks from 3 different projects produced by my latest favourite producer, Maurice Fulton: NR17 by Syclops, 58, 26,34 & 20 by Mutsumi, and Yako Nde by Mim Suleiman. If there's a sound I'm most interested in right now, it's definitely encapsulated by his wild production style.
I also want to shout out AYBEE and his label deepblak who I've also included in the mix and whose overarching sound I have fallen in love with over the course of this year. The track of his I used in this mix, Broken Dreams, sounds like what ascending into the clouds at light speed probably feels like. And I finally got the chance to use Slaves by Rum & Black in this mix, which is one of my favourite tracks that I've been hoping to include in a mix or a set for a long while now. I didn't have a clear narrative in mind as I was choosing tracks or recording it, but I think it ended up being composed of 3 different parts, each loopy & spaced out in their own way, but with differing levels of intensity. I also realized listening back that I included a lot more vocal bits than I normally tend to. Overarchingly, it has a restless and antsy cadence to it with bits of euphoria sprinkled in like sun rays bursting through clouds, and that's a sure reflection of where my both my mental state and the Seattle weather has been the past month or so."
Last usual question for us, what was the last thing to put a big smile on your face?
"Probably the hours-long walk I took with my friend Venus this week that culminated in a beautiful PNW sunset and us spontaneously stumbling across a tiny, charming vintage store that was filled floor to ceiling with religious paraphernalia."
livwutang: Soundcloud, Twitter, Instagram, Resident Advisor
You can download Truancy Volume 271: livwutang in 320 kbps and view the full tracklist by supporting Truants on Patreon here. Your support allows Truants to continue running as a non-profit and ad-free platform. Members will receive exclusive access to mixes, tracklistings, and merchandise. We urge you to support the future of independent music journalism – a little support would go a long way.
Photo Credit: James Knowlton