2015 was a monumental year for Washington, DC-based label, 1432 R. With multiple releases from Ethiopian Records, a single by Mikael Seifu, debut solo EP from Dawit Eklund, a monthly spot on Radar Radio and a mix for RVNG Intl, 1432 R has firmly established itself as a leading representative of modern electronic music. The 'sound' of the label is difficult to pin down, alternating from artist to artist and creating a union of voices with shared ideas and influences. Their combination of Ethiopian folk music and electronic production gives the label a unique sound characterized by powerful vocals and percussion-focused instrumentation. While artists Mikael Seifu and Endeguena Mulu expand on this Ethiopiyawi Electronic sound from Addis Ababa, label founders Joyce Lim, Sami Yenigun and Dawit Eklund are heavily involved with the electronic scene in Washington, DC. DJing and producing under the moniker, Zem Su Yung, Joyce Lim is not only an artist in the musical sense, but is also responsible for 1432 R's bold and intricate artwork. In-between DJing and co-running the label, Joyce also runs a monthly mix series, Extended Family, which showcases the diverse talents of artists in the DC area. Both Joyce and Sami are known to DJ at ROAM, a monthly party that changes lineup and location each time, creating a unique club experience in Washington. Launched in 2013, ROAM is run by Sami and fellow DC artists Chris Nitti and DJ Lisa Frank, and works "to provide the DC community with a relief from a conventional club atmosphere while maintaining an awe-inspiring level of fun." In addition, 1432 R and Future Times have announced their new semi-regular party, ANYWHO, which will showcase international DJs, while Max D, Future Times, 1432 R and friends provide local support.
Keeping with the upbeat energy and collaborative effort that surrounds the label, our first Truancy Volume of the year is an 80-minute dance mix created by the crew of Joyce, Sami and Dawit. Starting with an intro from 1432 R Soundsytem, the mix quickly delves into classic house before switching it up to new sounds from labels like Lobster Theremin, Future Times and Tomorrow Is Now, Kid!. With favorites from Basic Channel and DJ Fett Burger, classics from Chateau Flight and The Bermuda Triangle, and unreleased 1432 R tracks from Dawit Eklund and Ocobaya, Truancy Volume 135 is the first of many great things to come in 2016 for the young label.
(DJE=Dawit Eklund, JL=Joyce Lim, SY=Sami Yenigun)
Hey, everyone! Where are you right now? What have you been up to lately? 
Hey Taylor we are happily grooving in Washington DC and we've been steadily mobbing dancing and jiving all over this green earth.
You recently released Dawit Eklund's first solo EP, Ouroborous which has received much positive attention internationally. How are you navigating your growing profile within the dance music scene at large?
DJE: Right now I'm just trying to increase my output and book gigs. We all want to play in Europe and make some euros.
JL: Hopefully with some humility
SY: So happy for Dawit! I'm focused on the music before anything else. Head down, ears open.  
The label's artwork strikes an interesting balance between organic and technical, with animal imagery rendered in intricate patterns. What are some of the ideas behind the artwork? Are you inspired by any artists in particular?
JL: Each piece is different. I ask the producers to guide the concepts and simply try to execute their vision while adding a bit of 1432 R styling. Mik and Endeguena's works are both largely drawn from Ethiopian folk references, and there is a plethora of visual information in which to help inform and guide. I'm inspired by the works of new school illustrators like Alexander Lansang (who has helped tremendously with my techniques) as well as the compositions and symbolism of 17th century Italian art. I'm also interested in the combination of ancient imagery with contemporary flavors in Latin American modern art (particularly from Mexico and Cuba). Abstract expressionism overwhelms so much of art in music today, and it seems lazy at this point. For example focusing on just lines, or triangles, or big blocks of rothko-esque color. Abstract expressionism was a valuable movement but I hope that in the future we'll see things that demand critical thinking. If the art doesn't make you think or change the way that you see the world what real good is it.
Each of you grew up playing instruments from a young age. How has that influenced your musical interests or approach to electronic music? When did you start getting into DJing or producing?
DJE: Growing up I begged my parents to let me quit piano lessons, which I now regret. At the time I convinced them to let me stop by saying I would pick up another instrument, which ended up being guitar. I've probably only used guitar once or twice in my newer productions, but it served as a solid base for understanding music and harmony intuitively. Around the same time I got my first pair of turntables in the 7th grade. I had two breakbeat records and two needles. I broke both needles trying to learn how to scratch and had to sell my turntables after that because I lived in a country (Egypt) with no access to needles. I would have to wait months for new needles so my new hobby was unsustainable and unrealistic. I didn't start DJing again until I came back to America for college.
SY: Starting an instrument at an early age kept music in my life on a daily basis. I picked up DJing when I went to college, and a few years ago I really started devoting time to work in the studio. I play flute on some of the tracks I make, so there's direct influence in that sense. In a broader sense I think learning about scales, time signatures and rhythm has helped me in every musical pursuit.
With you three being based in Washington D.C do you find communication difficult since Endeguena Mulu and Mikael Seifu live in Addis Ababa?
DJE: Kind of. It depends. I go back home to Addis fairly regularly so that helps. Internet speeds are horrible there so the complications lay more them sending us large .wav files of their new music. It normally involves having to go to a hotel to get the best internet on a good day. There are good days and bad days for internet speed in Addis. Not really sure how that works.
I've read that you (Dawit) tend to lock yourself in the studio for days. Is that something you force upon yourself, or is that a preferred approach? Any particular piece of equipment or method that is vital to your process?
DJE: It's definitely my preferred approach and not forced. I enjoy being in the studio above all other things. I really just love tinkering. I love the process and I love feeling a certain way and translating that to a chord or melody. Sometimes it can take a while but it's deeply rewarding to make something that speaks to how I feel emotionally. I might not have showered or slept but I've got this dope ass beat to play in my car. Most likely it will never be released. I make a lot of stuff for myself and to share with friends. As far as equipment, it's all up in the air and depends on the day. When Psycho Animus came out I had just begun using analog gear. Max D sold me a Juno-106 for mad cheap, partly because it had voice card problems but also just because he's a nice fella. If you listen closely you can hear clicks in that recording. It bothers me to this day, incorporating analog was like starting all over again and I had to learn all these new recording techniques. There's even a comment on Discogs about those clicks. At night when I sleep I hear those clicks. These days I typically like to record audio with non-broken analog synths and get creative with post-production in the box using software effects.
Since living in the Washington DC area in college, how have you seen the electronic music scene in the area change? How would you like to see it grow in the future?
JL: There are so many parties in this city it can be hard to keep track, definitely want to give due props to all of the many hard working promoters and party animals that successfully strive to keep the beat going through the night. For me, the thing that is most exciting about DC is Future Times and PPU/Earcave. I don't know about the growth of the music scene but it would be great if DC could get a proper deli. It is so hard to pay for a good sandwich here that isn't gourmet, oh my god feels like it shouldn't be so hard.
SY: Aside from what Joyce mentioned there's a pretty thriving club thing in town, and that's certainly grown since I left school. There's stuff on the fringes too, I do a party called Roam with some friends that moves around warehouse spaces. We have a gang of friends who collect records and throw parties around town. I would love to see all these great DJs get more shine, I feel like DC has a lot to share.  
DJE: I was never part of any scene until I met Sami and his crew and he hired me to be a flyer-boy for their warehouse parties. Before that I was just a lone wolf bedroom producer. Since then the scene has continued to grow, but I'm out less and less these days. In the future I would like to see the DC nightlife community continue to fight against the petitions for new noise ordinance laws that come with gentrification.
What's your favorite DC venue? What's been good in DC lately?
There's a lot of back and forth between Flash and U Street Music Hall depending who's coming to town. There's some great parties in smaller venues too, like The Needle Exchange and Foot Therapy.
Is it difficult to balance living and working in fast-paced, business-minded DC while also running an independent record label, DJing, producing and throwing monthly parties? Do you get a lot of support from other local labels and venues?
JL: Personally I get antsy if enough things aren't happening. I just want to be lying on my deathbed knowing that I tried my best and that I put a lot of good work out. It helps that working in music is exciting and fun. I guess I'd find it much more difficult to be doing nothing at all or letting life pass by aimlessly. We get a lot of support from PPU and Future Times and some friends in DC, but most of our audience seems to be international.
The overall sound of the label, while diverse and changing, is a distinct hybrid of Ethiopian folk and modern electronic music. Would you say there is a collective message of the label, or is it more of an amalgamation of different voices?
The amalgamation of different voices is part of the collective message of the label, they're intertwined. Impact is the most important thing.
Any particular goals or plans for 1432 R in 2016? Do you have any upcoming releases or are you planning on releasing records from any new artists?
We've got a lot of exciting music in the bank, and we sneak it into our mixes all the time. New artists, new styles, and some more music from DC on the way. Look out for Ocobaya in the near future.
Tracklist
1432 R Soundsystem Feat. Haile Supreme – Intro (5 or 6 or 7AM Mix)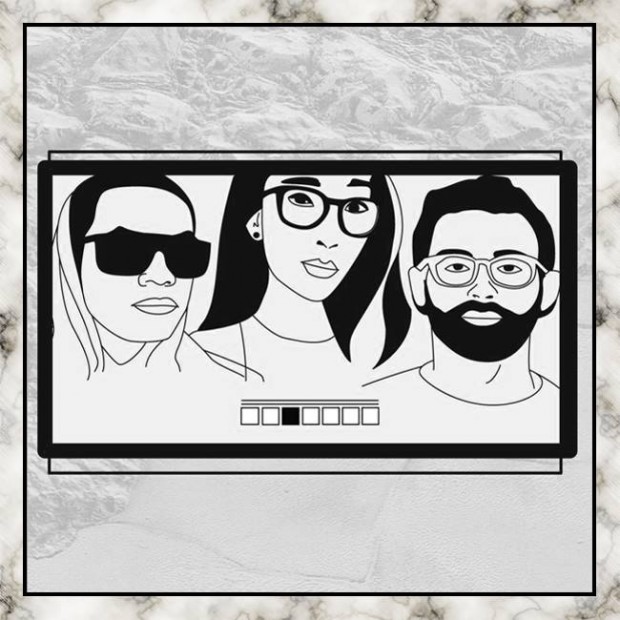 Pal Joey – I Got The Rhythm featuring Beautiful People [Pal Joey Music]
Privacy – Apex Predator [Lobster Theremin]
Will DiMaggio – Fusion (Broadcast Mix) [Future Times]
DJ Steaw – Aquarius [Tomorrow Is Now, Kid!]
Basic Channel – Q.1.1/III [Basic Channel]
Cheateau Flight – Discobole (Pépé 75cl Remix) [Versatile Records]
Alex Cortex – A1 Untitled [Out To Lunch]
DJ Fett Burger & Luca Lozano – Totally Tangerine [Sex Tags UFO]
Ocobaya – Adult Parking [1432 R]
Obsolete Music Technology – Since The Accident [Emphasis Recordings]
Kahuun – Batteri [Hi Fi Terapi]
A Band Called Flash – Hotline Bling 2 [Future Vision]
The Bermuda Triangle – Mary Celeste [Vibraphone Records]
J-ZBEL – ZHF (Poppers Mix) [Brothers From Different Mothers]
Dawit Eklund – Seed Sound [1432 R]
Scott Ferguson – Only Love [SoundDesigners]
D'Pac – I Wouldn't feat Terrance FM (Revamped Dub) [Prescription]
M-Beat Featuring General Levy – Incredible [Renk Records]

1432 R: Soundcloud, Facebook, Twitter: Joyce, Sami, Dawit
Words by Taylor Trostle