Sam Goku has often made music with an exquisite sense of lightness, with field recorded samples, traditional Asian instrumentation and twinkling ambience creating introspective club sounds rooted in attractive textures and beautiful sonic details. The recent release of his second album Things We See When We Look Closer on Permanent Vacation has expanded on that signature sound even further however, with the Munich-based producer showcasing he's just as comfortable adding bass-driven and club-ready drum rhythms across his ambient excursions as he is letting them sit without. We caught up with Sam to chat about the process of making a second album, finding and learning your own sound language, his interest in Eastern and Western philosophies, and how the seemingly incompatible can work together in a beautiful way. His Truancy Volume, coming in at 90 minutes, is a glistening, high energy mix, stitching the likes of Will Hofbauer, Soso Tharpa, Xen Chron and Objekt's classic take on SBTRKT into a pot of club-ready tunes that feels tantalizingly fresh. It's an eclectic package of an ever-learning DJ constantly looking for that collective flow.
Hey there, thanks for taking out the time to answer some questions and doing this mix for us! So just to start, how have you been, and how has the year been getting on for you so far? "Hey :) Thanks for having me! I've been looking forward to recording the mix and doing the interview since Truants has been one of my favourite sources for great mixes and getting to know interesting artists. I'm doing pretty well, thank you! The beginning of the year has been very exciting with the release of my second album and some gigs I have been looking forward to for months. In the studio, I have found myself in a bit of a slump since the album release but I did expect that. Releasing an album feels like closing a chapter but it's also going to open up a new one so I am in good spirits for the future!"
So you've just recently released your second album The Things We See When We Look Closer on Permanent Vacation. The whole album is incredible and there's so many details and nuanced electronic delights to get stuck into for any listener. Can you tell us a little bit about the album and how it came to arrive on PV? Did you at all suffer from the second album syndrome or did the creativity and ideas you had for this album quite come naturally when you sat down to first produce? "Thank you so much for the kind words!! I met Benji from Permanent Vacation in summer 2021 at an event at about:blank set up by Sweat Lodge, our common agency. We've been in contact and have become friends since then. In the fall of 2021 I had an intensively creative phase, after spending a lot of time outside and away from everyday business because of lockdown. It felt like a veil was being lifted because we were able to see things more clearly and take a step away from the usual patterns that we are entangled in. So I made a series of sketches in a relatively short period of time that all had a certain feel to them that captured the emotions I felt during that time of calmness. I sent Benji those sketches with the subject line 'album material?' and from then on, it was clear that the album was to be on PV.
As to the second album syndrome, yes I was definitely suffering from that after the release of my first album earlier in 2021 – but it was also at the same time that I got to work with Sweat Lodge and started to play gigs so luckily my attention was naturally shifted away from the pain of not being able to create as fluently as before."
For your first album, you talked about creating a sound bank with a lot of Asian instruments and drum samples as well as an ample amount of field recordings. How do you feel you refined this similar approach going into this album? "For the second album it felt like I was still in the process of finding and learning my own sound language and in the early stages of production it felt like I was now more fluent in my own sound and could express myself more freely through it. In a way this album is still me trying to express myself through music but with a few more words in my dictionary."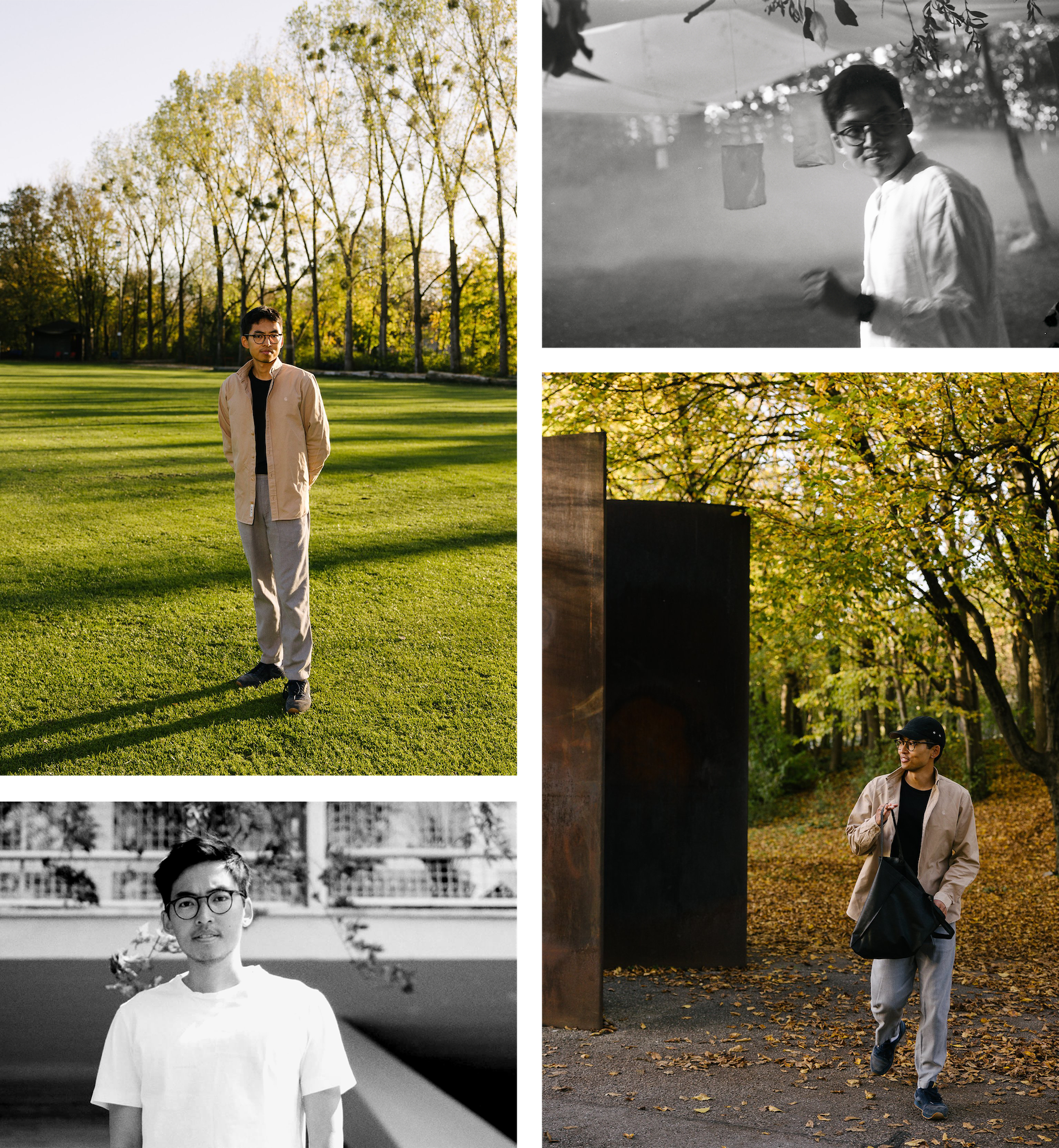 There's a lot to say about some of your more club based drum work tracks where if you stripped the drum elements they would also make for a good standalone ambient track, there's truly levels in the details. What usually comes first when producing and do you ever find yourself with a lot of different versions where a track might have started off as an ambient one but turned into something like 'Orchids', 'Lotus Drive' or 'Silver Rushing Dreams'? "When I started to make music I asked myself (in a very naive way) what my sound was going to be defined by. I clearly loved the stripped down rhythms and the emphasis on drumwork that I experienced in clubs but also I wanted to display my longing for stillness and peace. There have definitely been experimentations where for example 'Lotus Drive' was split up into two stand-alone tracks where one works as a club tool and the other one is a complete ambient piece, but these stripped down club versions don't find their way on the album. I might keep them to use for DJ'ing – also, for my more recent EPs and my 'glistening club music' series I've been going down a more dancefloor-ready route. Most of the time, when I start a track with producing drums, the track ends up being more drum focussed, while on the other hand when I start with the atmospheric parts, the track often ends up being more of an atmosphere/ambient focused work. Over the years I would say I have gained some more control over my production process but still it's a lot of happy accidents – I kind of know what I am doing but also kind of not."
Do you have any advice on programming and making your drums? "One perspective that has helped me a lot is not to think of drums in categories of e.g. kickdrums, hithats, snares/claps and so forth but to think about elements of a drum-loop more in terms of characteristics like frequencies, attack/decay, timbre & intensity. This way it is easier to free oneself from the drum elements that everyone uses and one can create more abstract sounding loops that will still work as the main carrier of rhythm. I often ask myself 'what does this element do and why does it have that effect' (with elements as simple as a 909 hi-hat) and I find this to be very helpful to find new creative solutions."
There's a certain level of introspection and emotion when it comes to your releases, and your love for ambient is on full show with your mixes and radios shows. Where do you feel that introspection comes from for you? Is there a certain musical memory you can hark back to where it all possibly began? You've talked about philosophy being one of your influences in a past interview. "Even though music that relies purely on drums can be very emotional too, it needs the context of being played to an audience to unfold its spiritual, emotional effect. It's the collective energy of both the audience and the DJ that form this (emotionally) moving aspect imho, so when I am in the studio, in a much calmer environment, the emotions I fall back on are often those related to good memories and moments of calmness. I believe I was exposed to quite a good share of traditional asian instrumental music in my childhood as well, which sometimes can be quite closely related to ambient as we know it today.
I was always quite interested in philosophical topics, even though I am exceptionally bad at remembering facts so most of the things I read stay with me as a kind of gut feeling, haha. I am quite fascinated by the differences between Eastern and Western philosophies, or better said, mentalities. I've said before that I believe that one needs the other, even when at first sight they seem to oppose each other. Somehow that is something that I want to mediate through my music."
Can you tell us about some of the formative years in terms of dancing in clubs and going out? Do you recall certain parties or seeing a certain DJ, where you thought wow I kind of want to give this a go. "I started to regularly go out in my first years of visiting university. My roommate at that time and still one of my best friends was producing and touring as a DJ, so I got to play around with his equipment and was just instantly hooked. Of course I got my mind blown many times since then and one of the earlier experiences was seeing Robag Wruhme at an open air in 2012 or 2013. I think the softness and at the same time the vigor and variety in his music back then is still something that surely can be found in the music I try to make. Over the years I've learned a lot of things from listening to different sets and from different dancefloor experiences. Another example is when I saw Rødhad playing at an open air in Berlin, I was absolutely mesmerized by his hypnotic and percussive heavy set that had this incredible flow to it – it felt like the first time that I really understood techno, haha. I've also enjoyed and learned from the mad variety and courage from New York's DJ Voices for example. One of my most recent favourites is livwutang. Basically I take away a learning from everything that I enjoy and luckily there are a lot of things to be enjoyed out there!"
Can you tell us a bit about your most challenging but enjoyable DJ experience? "The best sets happen when I don't feel too pressured to go any certain way and when I don't have any expectations. That has happened particularly when I played Panorama Bar for the first time. It was my first time entering the club and I played the opening set. I literally didn't know what to expect, the only thing I knew was that the audience there was known to be very receptive and open-minded, which took away a lot of pressure. Of course it was still challenging but the next 4 hours were just incredibly fun. Another time was when I played an ambient DJ set at the beginning of a live event. I merely had enough purely ambient material on my USBs at that time but somehow managed to make it work with some percussive tools and a lot of effects use on the Pioneer mixer. Some of the most enjoyable moments for me are when I play with or for friends. I have lulled my friends to sleep with weird ambient sets many times, haha."
In one of your past interviews you mentioned how one of your main goals and something that really excited you, was just becoming a better DJ and selector. How's that going? Do you have influences or an end goal of what that might sound like? "I believe it is going pretty well! I've experienced that the technical aspects of DJing can be learned at home but some other aspects such as finding a collective flow, finding the courage to play what you want to play or something as simple as sticking to a game plan for the first 30 minutes can sometimes only be understood in a club context. As mentioned above, I also learn a lot while listening to other DJs' sets.
I strongly believe that one has stopped learning when believing that the end goal is reached so hopefully there will be no end goal but I can say is that I want to bring together the music that I love and the people that I like – and that I can hopefully keep expressing myself through all different kinds of music that is out there. Sometimes the seemingly incompatible will work together in a beautiful way."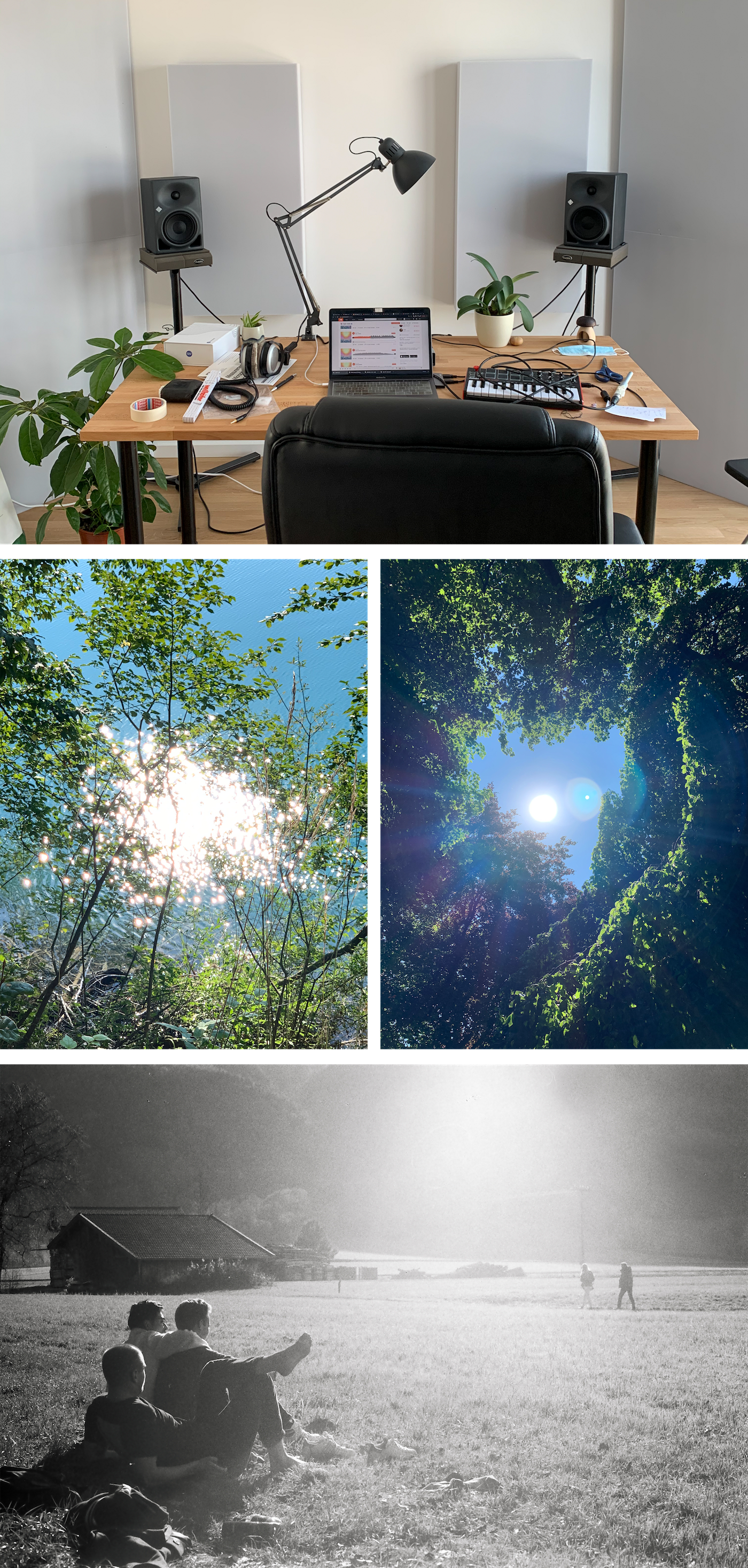 What's it been like planning and recording the 'Yellow River Radio' shows for Radio 80000? When you started you had hoped to form a symbiosis between Eastern and Western energies. How have the shows developed in the year you've been doing them? Have you managed to stick to your original plan? "Doing the 'Yellow River Radio' show has been an incredibly fun and rewarding journey. It has given me a platform to play music to an audience outside of a club context. I think the original plan of fusing Eastern and Western energies is most obviously represented in the first episodes of the show. In more recent episodes the fusing of Eastern and Western energies has become more abstract. For example, my first show in 2023 has been a relatively straightforward club mix but the original idea is still to be found (hopefully)!"
What sort of other hobbies or interests do you have outside of electronic music? Are there any books, films, art pieces or other things you've seen or been reading/watching that you might want to share? "Aside from the usual stuff like hanging with friends or going to the movies, I really like to watch sports. I am a big fan of Borussia Dortmund and it has given me one or another serious headache, haha. I am a big fan of German-Swiss author and poet Hermann Hesse. Many might know him from his works Siddharta and Steppenwolf. I always found his texts to be very insightful and relatable."
I've been listening to a lot more full-length LPs lately, lots of ones I used to listen to when I first got into electronic music especially. Can you tell us about three albums that a) define you getting into electronic music, b) maybe a midway album when you were fully invested in DJing and and c) a recent album that you've especially enjoyed? "The first question is difficult to answer because I remember not listening to a lot of albums at that time and I am so bad in explicitly remembering stuff but the album I've been listening to the most in recent years is probably Amygdala by DJ Koze and I believe it's had great impact on me as an artist, too. Lately, I've listening to Erika de Casier – Sensational a lot. Also, nearly all songs by Taiwanese singer Teresa Teng give me such intense nostalgia, because my mother used the listen and sing along at home all the time!"
So what can you tell us about the mix you've recorded for us? Was there any direction you decided you wanted to go for this when making and are there any particular tracks you want to shout out? "I wanted the mix to a be hypnotic journey that to the end shifts towards higher energy with many of my favourite tracks being mixed in. There are also some unreleased ones by myself, some might be able to spot them :)"
What have you got in store musically for 2023? Have you set yourself any targets for the year be it outside or in music? "As for music, I will continue my 'glistening club music' series and I want to keep exploring, experimenting both as a producer and as a DJ. I want to play more shows and be able to fully live from making music. I've been considering starting a label for a while now but I just don't feel quite ready yet. Other than that, staying in a good place mentally and physically is more than good enough and I believe it is the first step to giving positivity to your surroundings."
Last, usual question from us, what was the last thing to put a big smile on your face and when was the last time you had a proper dance? "When I saw this morning that the orchid on our kitchen table is growing new branches and flowers :) And yesterday I was dancing my ass off to a HÖR set by Tereza while cooking!"
Sam Goku: Soundcloud, Bandcamp, Instagram
Main photo and non-black and white images in set 1 by Manuel Schuller
You can download Truancy Volume 303: Sam Goku in 320 kbps and see the full tracklist by supporting Truants on Patreon here. Your support allows Truants to continue running as a non-profit and ad-free platform. Members will receive exclusive access to mixes, tracklists, and merchandise. We urge you to support the future of independent music journalism—a little goes a long way.