A stalwart fixture of Brooklyn's nightlife community, Ron Like Hell's electrifying sets have stunned dancers for decades, while the DJ's celebrated Wrecked nights continue to inspire a new generation of artists, promoters, and party enthusiasts. With a taste for bold and beautiful house vocals, raw and visceral techno rhythms, plus experimental electronic obscurities, Ron Like Hell's spontaneous sets are at once obscure and astounding, reflecting an artist fully aware of their sound's ability to captivate and surprise an audience. At the heart of Ron Like Hell's craft is a curious mind and passionate creative, showcased in their highly expressive DJ sets, diverse lineup curation, and inclusive embrace of NYC's queer and marginalized communities. Between DJing across the world, hosting a regular slot on The Lot Radio, and running multiple parties, and with a background of working in record stores throughout the '90s and actively participating in the city's nightlife for decades, Ron Like Hell's 25+ years of industry experience have informed a vast musical knowledge, with their unique insights worthy of scholarly status.
A momentous past year-plus has seen Ron Like Hell launch a new NYC party, EXALT, in addition to landing numerous international bookings, closing out the infamous Sustain-Release weekend with a marathon set, and establishing yet another new residency and party named PLEXUS, which celebrates its opening night this month. Riding this exhilarating momentum, Ron Like Hell has delivered a rousing, two-hour, peak-time set for Truancy Volume 309 that channels the unbridled energy and expressive power of the dance floor. Simultaneously fearless and intense, playful and groovy, the mix highlights Ron Like Hell's no-rules approach to DJing and innate ability for evoking psychedelic whimsy. Enchanting from its opening moments, Truancy Volume 309 spiritedly ventures through an eclectic discography, including the funky surrealism of 'Talking to Spirits' by MC 900 Ft. Jesus, the explosive bass of 'Chasing Dragons' by Gary Beck, and the iconic vocals of 'Sharevari' by A Number of Names. In the following interview, Ron Like Hell shares personal stories about their early experiences with electronic music and queer parties of '90s London and NYC, discusses the change and growth of Brooklyn's nightlife community, and reflects on their artistic influences and creative ambitions.
Hello, Ron! Thank you very much for taking the time to create this mix and answer (more than) a few questions from us. How are you and what have you been up to lately? Enjoying this east coast spring weather? "Hello! 2023 has been treating me quite well thus far…since the hype of the reopening has chilled a bit, gigs are spread out more which is great as it helps the dancers, promoters and djs feel less anxious to return to a work schedule similar to what was experienced pre-shutdown. And yes, Spring and Autumn are my favorite times of the year so I am very much at peace with the seasonal climate."
As someone long-tenured and deeply entrenched in the NYC music community, how does the city of New York continue to inspire you? What makes you feel at home in Brooklyn? "I moved to NYC in the Spring of 1998. The city was an echo of the early '90s with new large buildings still in the works, leaving areas like the East Village and the Lower East Side somewhat unaffected. I say this as I first visited NYC in 1990 to see Deee-Lite and Grace Jones on NYE at the Palladium. To see the dust of the 1980s at that time was powerful. I was fortunate to attend true legendary old school parties in their prime back then. Disco 2000, Quick, weeknight art performances at the Pyramid Club, and so much more in that profound 10 day visit. I came back to NYC for two more visits to determine if this is where I was going to live and work on a career in the music industry.
Establishing myself eight years after that incredibly influential first time in NYC, I worked hard to find the right fit and the power within to make it come true. As a desert soul, the city had more people from different cultures and countries…the accents and style of life hit me deep. I was able to discover more about the true me. This area in the universe is my home because I love food from around the world and people who really like to talk about the social systems we accept and struggle with. Observing and working on the quality of life we want starts by communicating with people in real life. NYC has plenty of that and I love it."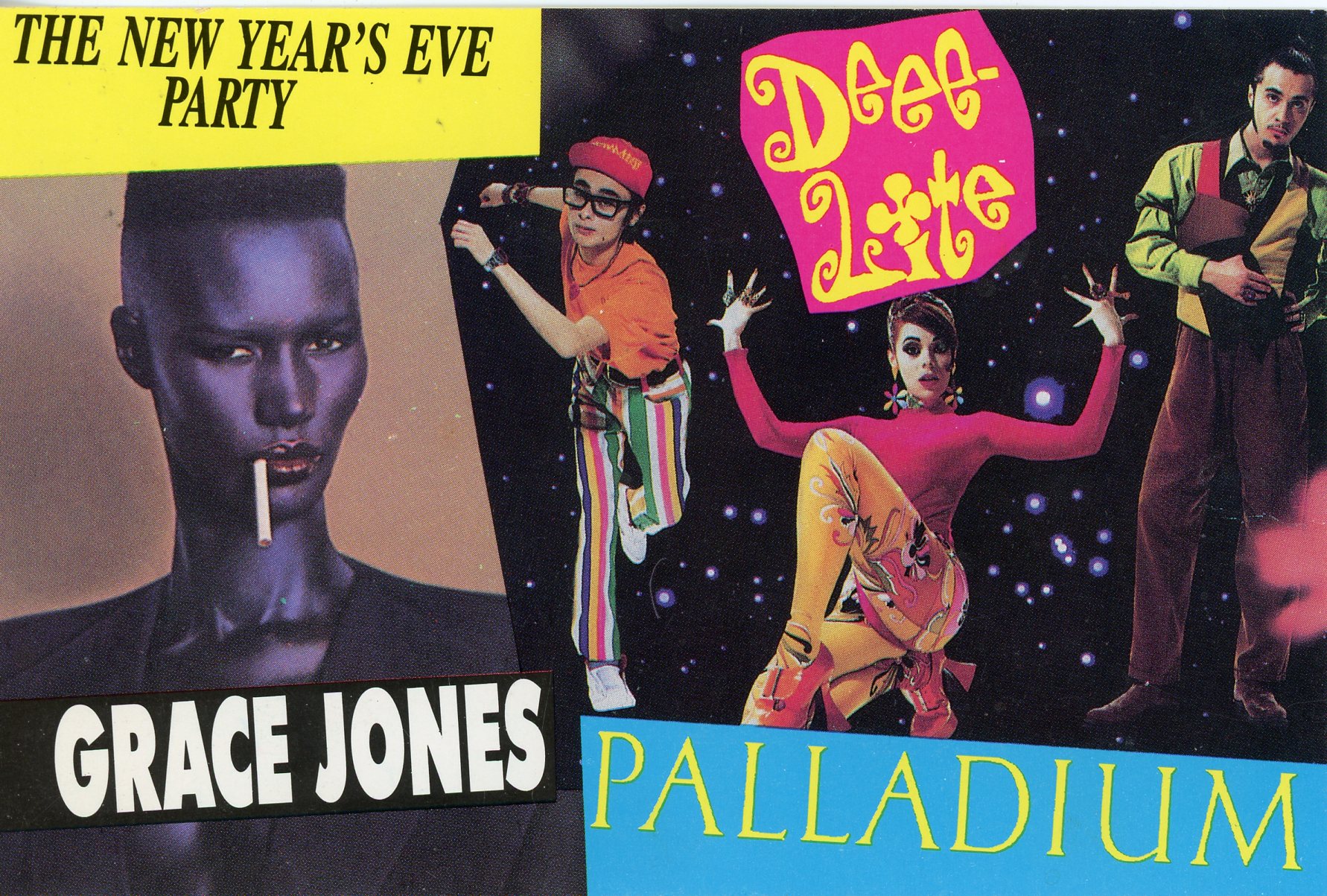 In what ways has the electronic music scene grown in Brooklyn over the years? "Brooklyn has been so wonderful to observe with its growing music scene and nightlife venues. It's an affordable neighborhood in comparison to Manhattan. Although it is getting to be pricey forcing cheaper rent and stuff to move further out, but that's another conversation. In the meantime, djs and the best of NYC dance culture is hanging in Brooklyn, a new generation is taking over and designing a whole new vibe. I see people chatting one night, the next week they got more tracks ready to go at the gig. Maybe that is one form of energy that keeps Brooklyn hard at work with music. Hip-Hop producers making Techno, techno heads researching the roots of the genre and experimenting with techniques they never considered before. The inspiration is overwhelming and I hope the momentum stays positive and fruitful."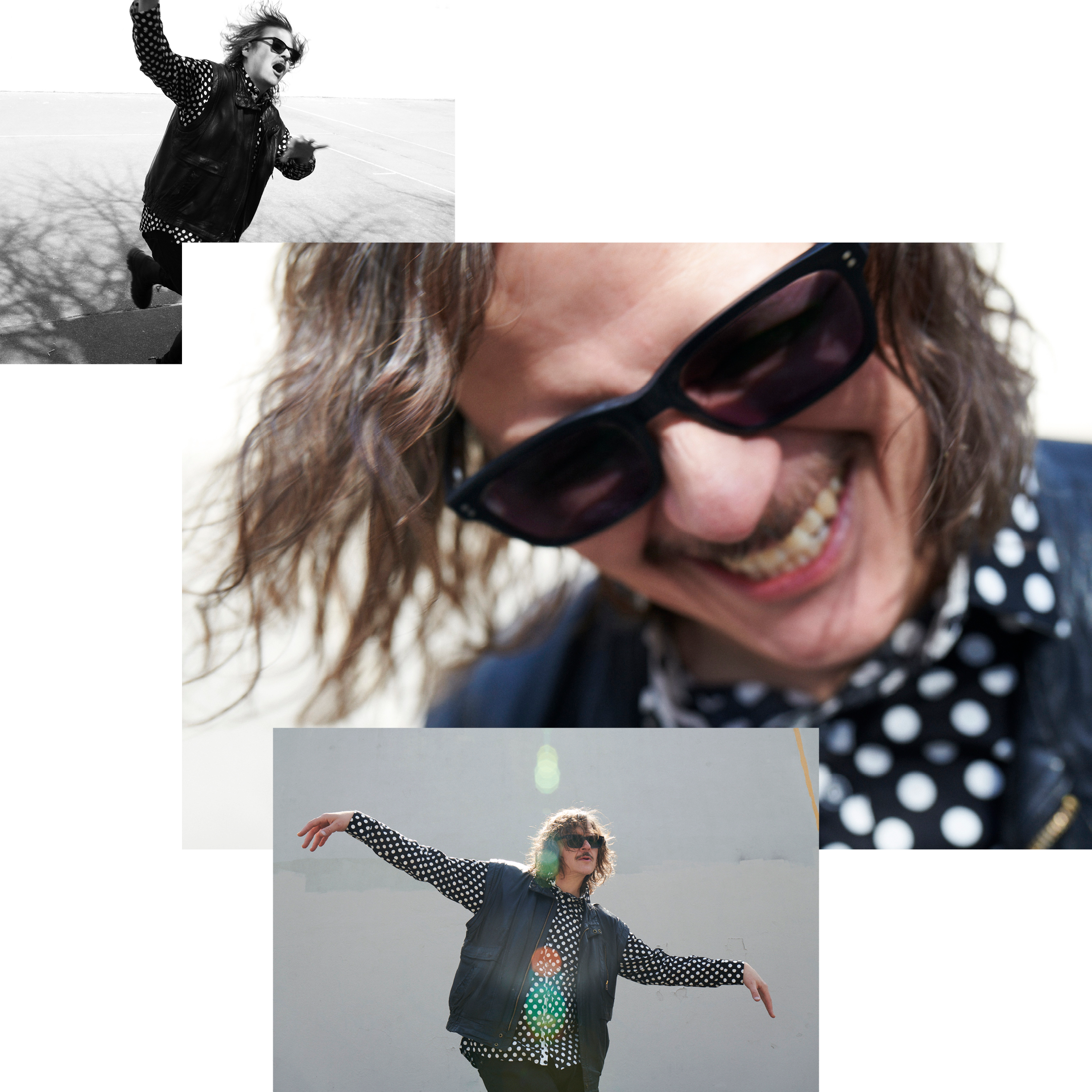 Did you always want to work in music/nightlife? "As a child I loved watching award shows and late night music performances to see what music personalities wore and how they would deliver the songs they were known for,. I was enchanted to say the least with music at an early age so when I began to feel more mature, the industry looked chic and full of fantasy. Smitten with the glamour while most importantly feeling the music, I felt that maybe I would be surrounded by all kinds of artists including musicians once I became an adult. Being six years old and seeing Disco fashion and fading Glam Rock style, the attitude spoke to me as a child who felt different than anyone else. Camp and Queer personalities were most noticeable to me when I saw these artists perform…even if they were lip synching, the vibe hit me hard. Cowboys and business suits just did nothing for me. From that kind of acknowledgement at an early age, I knew I wanted to be and work with creators. A position in music seemed inevitable at times. So yeah, the lights at night with a pulsing beat is something I want to protect and welcome people into."
In what ways have your international travels influenced your relationship with music? Any particular experiences that significantly impacted your musical outlook or goals? "I finally saved enough money of my own to visit London in 1996…the Spring of Cool Britannia, London was lit!…Oasis, Jungle, Metalheadz, Mo Wax, etc…I had no idea that I would love it so much. There was one night at Bar Rumba that I will never forget…Gilles Peterson and James Lavelle along with someone else played Tropicalia, House, weird beats and Jungle and it was so not USA and I lived!!!!! Not even NYC did it like this. I would know because I had to visit NYC later that year to see if that power was there but it wasn't (still amazing though). That first and only visit to London schooled me on searching and aligning my records with less intimidation. The rest of that lesson would be learned in NYC at Franois Kevorkian's Body & Soul ;)"
What drove you to start your party, Wrecked? How did EXALT and PLEXUS come about and what elements differentiate these parties? Is there an underlying ethos? "I entered the industry with the goal of being a DJ. I had no experience as a promoter of producing events so when I met my future Wrecked partner, he advised me that our party was connecting with people greater than I thought. The success we were reaching taught me to comfortably embrace my social grace and likability to create better club experiences for the queer community. Presenting techno with disco, electro with synthpop and house with obscure grooves to a queer audience was not something I saw anyone else doing. It was in my dj style already. The attitude of being inclusive in the face of exclusive bottle service clubs was the ethos. Not in a humiliating way but to relay to people that the superficial scene cares little about togetherness especially about passionate queer music people looking for anything but the Queer as Folk soundtrack. LOL. Truly no disrespect to anyone who loves that album but my point here is to be inclusive, more open format, less commercial, the constant discovery of new and old for a new generation of clubbing. The parties resonated with more and more people which is an accomplishment I never take for granted. With that energy established, I wanted to present a new concept all on my own. EXALT is about the union of all things Techno as the main genre while embracing the proto genres…tribal grooves, evolution of synth heavy music and house, obscure Disco…mixed by two DJs first with individual sets then closing out the night as a b2b force. It has to be in one room so the next one will occur eventually. I just have to find the right space and sound system. PLEXUS is an extension of EXALT but includes two rooms, 4 DJs ( 2 per room). The ability to flex a love of all things uptempo, a network of positive energy giving my cherished queer community and family some release they deserve. Some headliners will be Techno heavy, others, more versed on the House and Breakbeat style. It's a quarterly residency at a new Brooklyn venue spaced away from Wrecked dates so my following doesn't get pressured to hear me too much. Other parties need love too <3"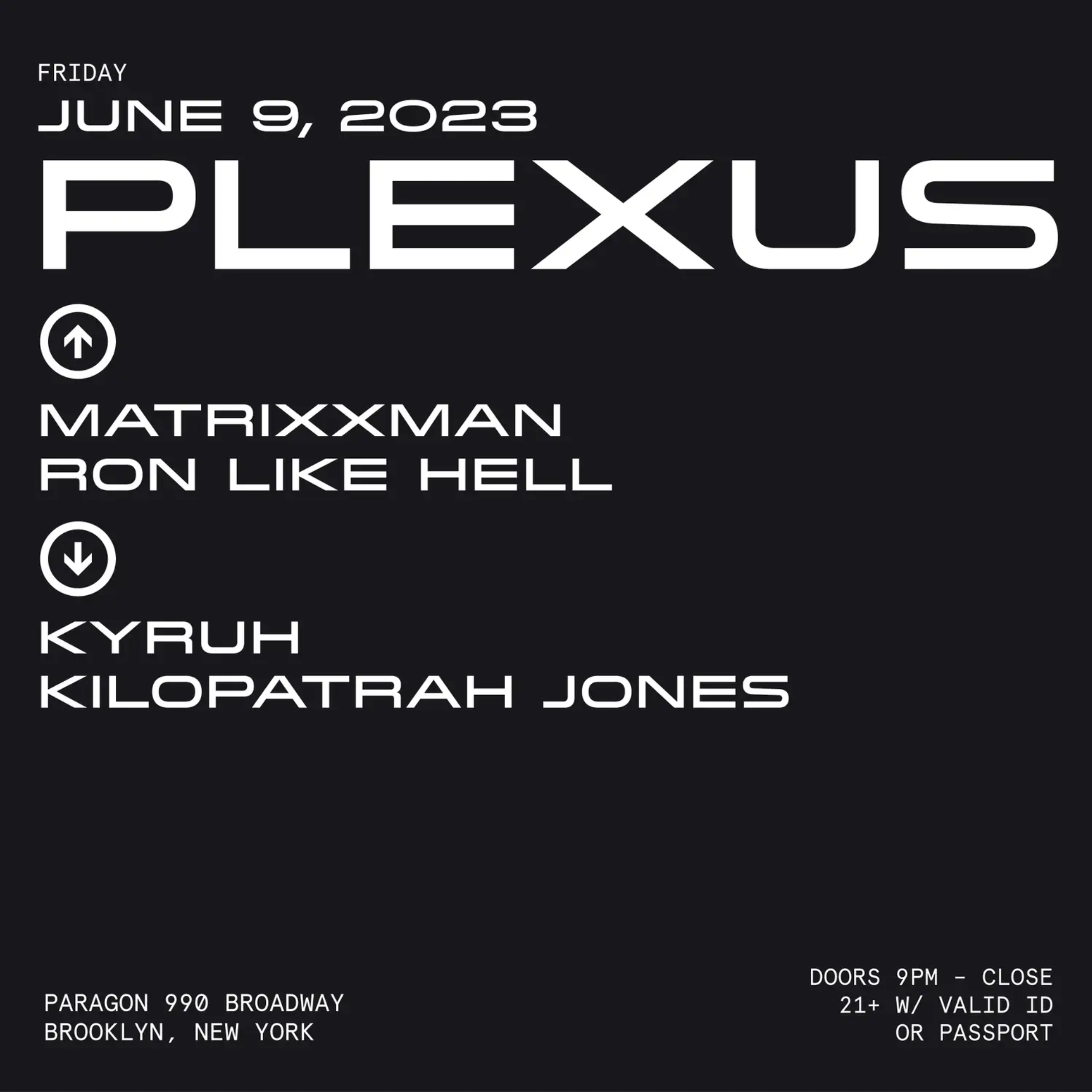 As a self-professed 'shy person', do you find it difficult to be in the spotlight so often? How do you overcome social anxieties or get in the right mindset to dj? "I am my worst critic. A mix is never perfect enough nor is a set. I attribute that silly behavior to being a perfectionist. I prefer to limit so many photos of myself out there. I don't sing or get on stage as a band or performer, dancer, etc…people staring at me twisting knobs makes me chuckle but it's how people do now. Growing up, no one faced the dj at the club…everyone danced without talking or they looked at each other, trying to hook up, talk about the music or compliment each other's outfits off the dance floor…that's the business I thought I was getting into but people change, times change and that is a wonderful thing. Accepting life and facing my anxieties with that attitude helps me overcome the fear of being seen. I do my best anyway. After not being able to perform in front of people for over a year during that lonely shutdown of 2020, I grew to accept stuff about myself more and feel less overwhelmed by my own hysteria."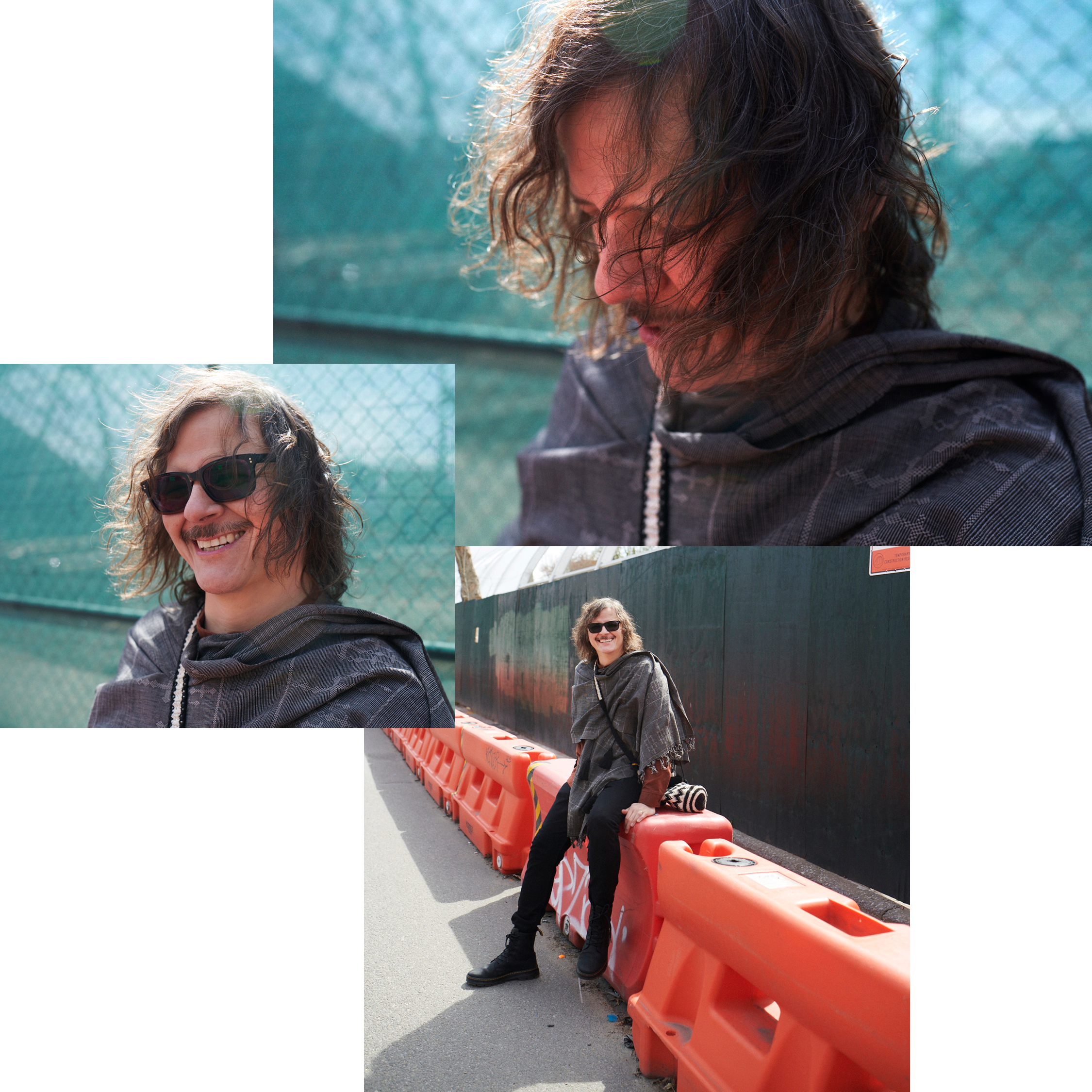 Do you view djing as a performance? What factors contribute to a memorable set? "Yes I do but it's more respectful without props or lavish spectacle…Being focussed on the grooves and approaching it as art reveals your technique. Perfect beat alignment is whatever to me, it's the phrasing that matters most. Of course I want my mixes to ride the beat strong but for me, the most memorable thing about a dj is how they save or demonstrate their touch with the tunes. A narrative is there and the DJ needs to understand that their story is what is holding the crowd's attention, not robotic spreadsheet mentality of said precision. If you go out and look for mistakes then you are a cop distracted by what is wrong with everything. It's not healthy…Chill and let the bass and harmony of the music be your guide. Arithmetic is dry so be organic when dj'ing and phrase with your heart. That in itself is quite a performance that in reflection should be a positive memory."
Could you describe your relationship to DJing and/or the emotional response do you receive from it? "Mixing and blending tunes reminds me of painting but I now I use sound as the color and the gig as my canvas. As a former painter, I love crafting a moment to be witnessed by someone else. Experiencing something created by someone else is what gets me out of the house and into the party or park, on the sidewalk, the world! The emotions are strong when I tell a story with the music I present. I want to take people on a journey and provide release. There are no rules so here I am with my story told from my pain, joy, excitement, upset and love of what I feel and know of music thus far. I come home from a gig full of adrenalin and inspiration from the faces I saw and how they danced. That right there is why I look both ways when crossing the street because I am not finished with the story quite yet."
How do you adapt your sets for different environments? Are your sets highly planned or more intuitive and free-flowing? "Lately, I've been avoiding any practicing on the day of the gig as I want to show up for people who showed up for me. I want to be authentic and present to where they are first then I will serve my sermon, art, whatever you call it based on the energy in the room. No matter what type of party it's going to be, I let the energy of the room inspire my transitions and programming. I gather tracks on the day of, sorting them into folders so I know what genre or mood to serve from what I collected. The gig is the final sum of work that began even before the party started. On average I tend to put about 1000 tracks, more or less, on my usb so I have plenty of paths to take, more variations of blue and purple to share."
What is the process for curating lineups for your various parties? "In line with what I mentioned in the last response, I want to be present at the party and for curation I am dedicated to empowering the current generation. The sound of now is built on the old stuff and played with a style all their own. I am inspired by so many young DJs and I want them to share their power at my events so we feel young and old in all the right places. They must be 100 percent cool with queer and trans communities of all cultures and skin color and respect femme energy. I share my power and draw to feature up and coming DJs I strongly admire because they turn me on to new music and they play it so differently than the older DJs. It is refreshing and keeps me enthusiastic about the future."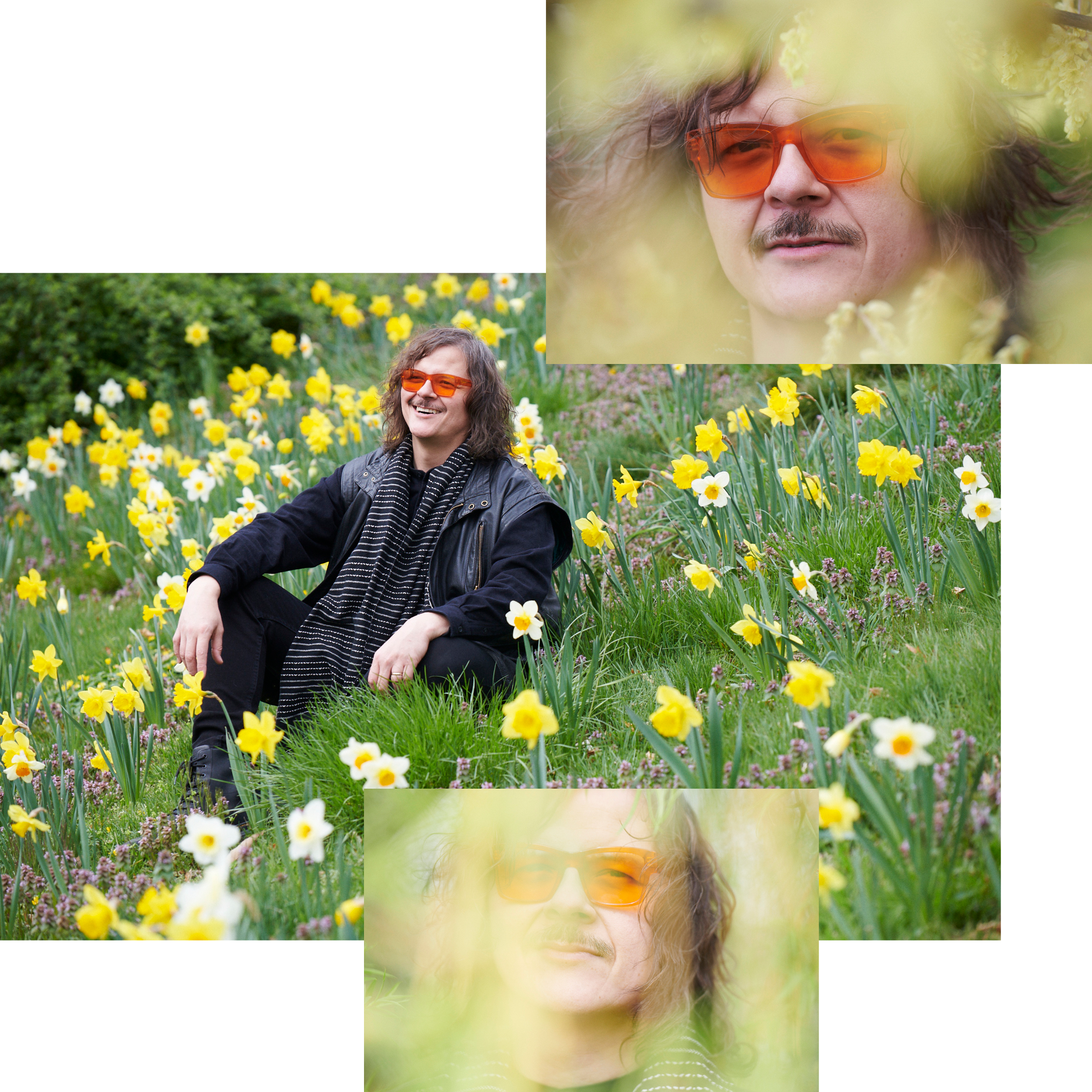 Which artists are currently inspiring you, musically or otherwise? "Rrose, Devoye, Beyonce, Oscar Mulero, Robert Hood, Kaiser, Madison McFerrin, Priori, Kanyon, Ploy, Ritzi Lee, Konduku and so many others but questions like this overwhelm me and my mind just stops. LOL!"
In what ways does psychedelia influence or manifest itself within your work? "I was born in 1970 so I saw psychedelia in massive amounts through fashion, set design for movies and tv, music, and ideology. Perhaps that is what influenced me to love the concept in the first place. I am not a fan of conformity as I have a wandering mind which is also a gateway into obscurity. The adventure within brings a person to understand the world better that they surround themselves with. Discovering the reality you create is crucial to getting motivated to do anything next. I want my music and the world my sets create to be psychedelic so that options and intersections my dancers observe within lead to greater enlightenment and expression without fear. I take risks by joining unexpected genres together and select psychedelic compositions to build bridges and unite positive power from all directions. It is my goal anyway."
Working in record stores since the '90s, do you feel there is a greater interest in vinyl amongst younger people nowadays? What are your views on the current state of the vinyl industry? "My years of record shop experience was an extension of how I taught myself about labels, artists, genres, performers etc. I feel that younger people are drawn to vinyl because it is an analogue item that actually plays without electricity. The magnetism in the grooves is the data and it can be heard even with a sewing needle if you put your ear up close as the record spins but please do not do that…you will ruin the record, hehe…The imagery is larger and liner notes are easier to read in a 12x12inch format. When I was young, I loved holding album covers while the vinyl played as I felt a closer connection to the music and the artist. Sounds silly but maybe that is the allure to the format no matter what generation you belong to. I wish anyone who wants to make a record could get the product in the hands of the consumer as fast as it used to be. It is an expensive process which is sadly making the format a high priced luxury as you also have to buy a proper turntable and sound system to hear the vinyl as intended. No need to have a tube amp or something like that, solid state systems are great! It's just the cost of speakers, amplifier, ttable, cabling, cabinet and then the records too are expensive. The way the economy is looking, it will be difficult for people to have what was once an affordable standard way to enjoy vinyl. I hope things change for the better so the records get around more often."
Have you ever considered writing a book to document your insights and experiences? Do you see yourself as a musicologist or chronicler, or does djing fulfill that role? "I have actually. I used to present music as a public speaker and found it fun but very time consuming. Connecting with people by sharing information, facts, stories and details of the subjects I love gave me a lot of joy. I think about the idea of writing about my adventures in this industry as it's cool, for me at least and I meet so many people who feel the same way. I run into folks who miss my words about music but I am best at articulating what I want to say about my musical life experiences through dj'ing for the time being. It is the most revealing way to get to know the real me."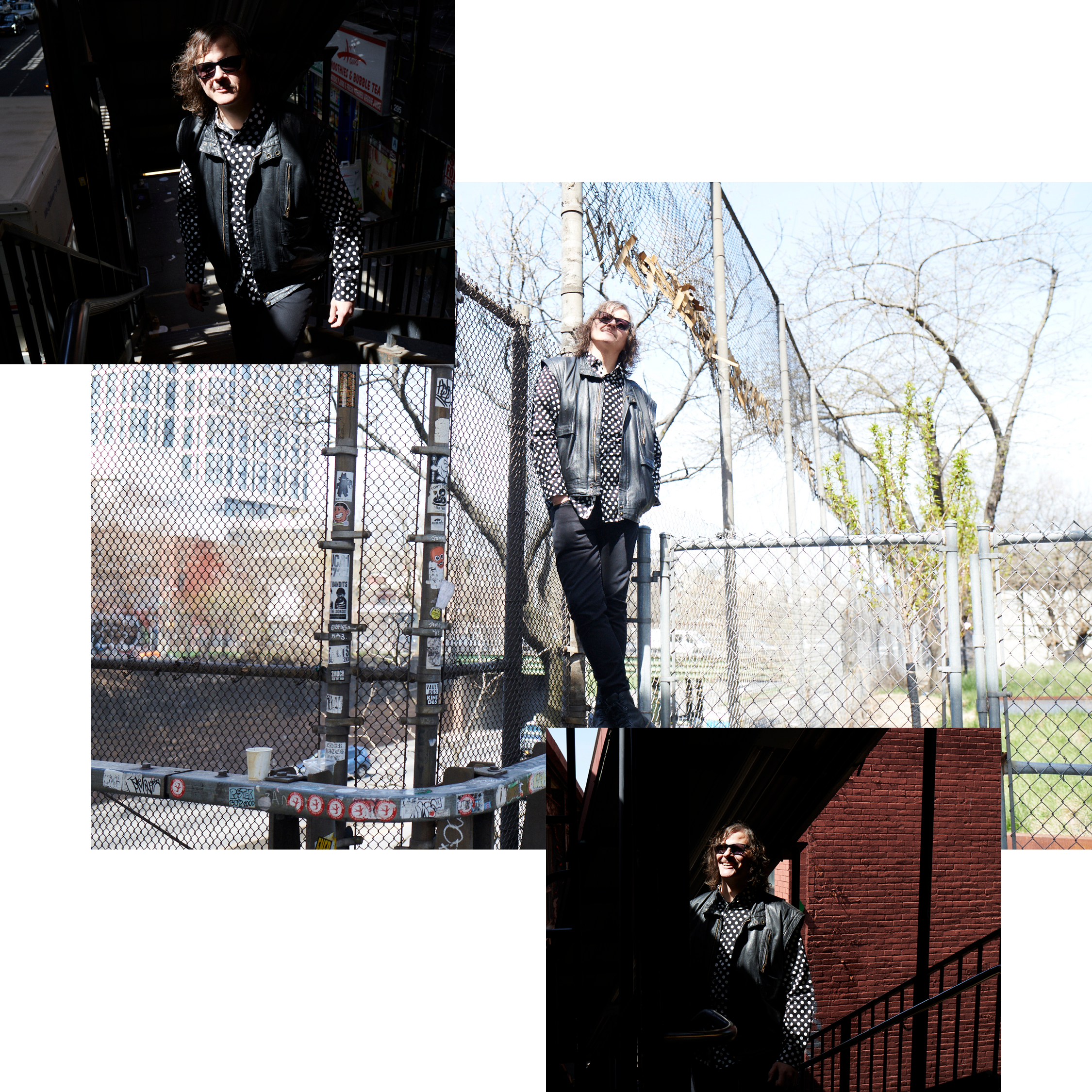 You've previously mentioned a love for cooking—do you have a favorite dish or type of cuisine you enjoy cooking? How would you relate the experience of cooking to djing? "Back when I thought the world was ending in 2020 I strongly considered selling all my records and gear to afford cooking school and make a new name for myself. Cooking like dj'ing brings people together, creates conversation and inspires people to share…we like to move and we like to eat. My favorite food to cook is Mexican, Mediterranean dishes and vegetarian friendly meals as I am a pescetarian. The comparison to dj'ing is that you have to serve the right tracks/ingredients as the aftertaste will determine how crowded your next gig will be and I like my dance floors to be packed. Put love in everything you do."
Could you describe the process of creating this mix? Was there a specific message or feeling you wanted to convey? "Mixes created for TRUANTS I find are very club friendly. My approach was to be in line with that energy. I want the listener to feel like they are at a Brooklyn rave or club where the sound gets intense and at times a bit flooded because DJs out here push into the red. I know a few people find that annoying but it happens. It's part of jacking the groove and giving a middle finger to the rules. It's not something I do often but felt it's important to illustrate in this mix to give a little personality and a specific identity that is sincere from my heart. It's dirty and fun like a loud festival or warehouse rave, the best kind of fun. This is also an example of the kind of party mix I like to serve the most where old and new sub-genres befriend each other in the journey. Genre politician free. My intent was to deliver a one hour mix but I was having a blast and just let it happen without looking at the clock. Lost in the groove."
What are you looking forward to this summer? Any upcoming musical endeavors you want to mention? "I am super stoked to launch PLEXUS in June with my friends Matrixxman, Kilopatrah Jones and KYRUH. Each party will feature different DJs. The second PLEXUS in September will be so extra as I get open for a Detroit legend I have admired since the mid-90s. Keep your eyes open for that. At the end of August I get to play at Dekmantel Selectors and then head to Berlin for a gig the following weekend. It's going to be special. I haven't crossed the Atlantic Ocean since 2019 so I can't wait to visit Europe again and experience Croatia for the first time."
Ron Like Hell: Instagram, Soundcloud, Twitter
Original photos by Tim Barber
You can download Truancy Volume 309: Ron Like Hell in 320 kbps and view the full tracklist on Patreon here. Your support helps cover all our costs and allows Truants to continue running as a non-profit and ad-free platform. Members will receive exclusive access to mixes, tracklists, and discounts off future merchandise. We urge you to support the future of independent music journalism—a little goes a long way.