You will, of course, be familiar with the work of Thomas Martojo. The internationally recognised dance music brand, Dekmantel, for which he is partly responsible, continues to be a signature moment within a claustrophobic festival landscape. On the other hand, the Dekmantel label consistently serves as a reliable litmus test of who you should be aware of in electronic music at any given time. Growing up in The Hague, Martojo founded the Dutch imprint along with his childhood friend Casper Tielrooji and the two were fast putting on parties with the likes of Jeff Mills, Robert Hood and Moodymann. Martojo's sound is rooted in classic Chicago House and tough Detroit Techno but over the years he's become more closely recognised for the percussive, low slung grooves associated with Dekmantel Soundsystem. Martojo recently began playing out under his name – using it as an opportunity – to return to the uptempo, harder sounds of his youth. We caught up with him to talk local scenes, inclusivity and how to cultivate a family of artists.
Unfortunately, it feels strange to talk about music right now without consid- ering the current situation. Lente Kabinet has sadly already been cancelled. How will this affect you? What can be done to ensure local scenes don't fall victim? "We're taking a big hit and it's one of these industries where it's extremely uncertain what the future will hold for us. We were immediately affected by everything. All we can do is try to prepare as well as possible and try to consider what possible alternatives could be. Other than that, we just have to follow the news, and surrender to whatever's going to happen."
Where will you be putting your attention over the coming months whilst the lockdown is in effect? "Let's say Lente Kabinet is being postponed and Dekmantel still takes place on the same weekend it always does. Other than a slight delay in the work, not a whole lot will change for us. In the case that all the events are cancelled and we're not seeing any festivals happening until the end of the year, who knows. Right now we're preoccupied with whether or not we can continue the events on different dates or what will happen should we have to cancel. It would be a first for us and there's lots of stuff we're seeing for the first time. Financial stuff, legal stuff. It's definitely not the creative part of what we normally do but those things need to be monitored very closely. Thank God I'm blessed with a great team of people who have been working around the clock these past weeks trying to deal with this sudden crisis, they're absolutely the best bunch one can wish to work with!"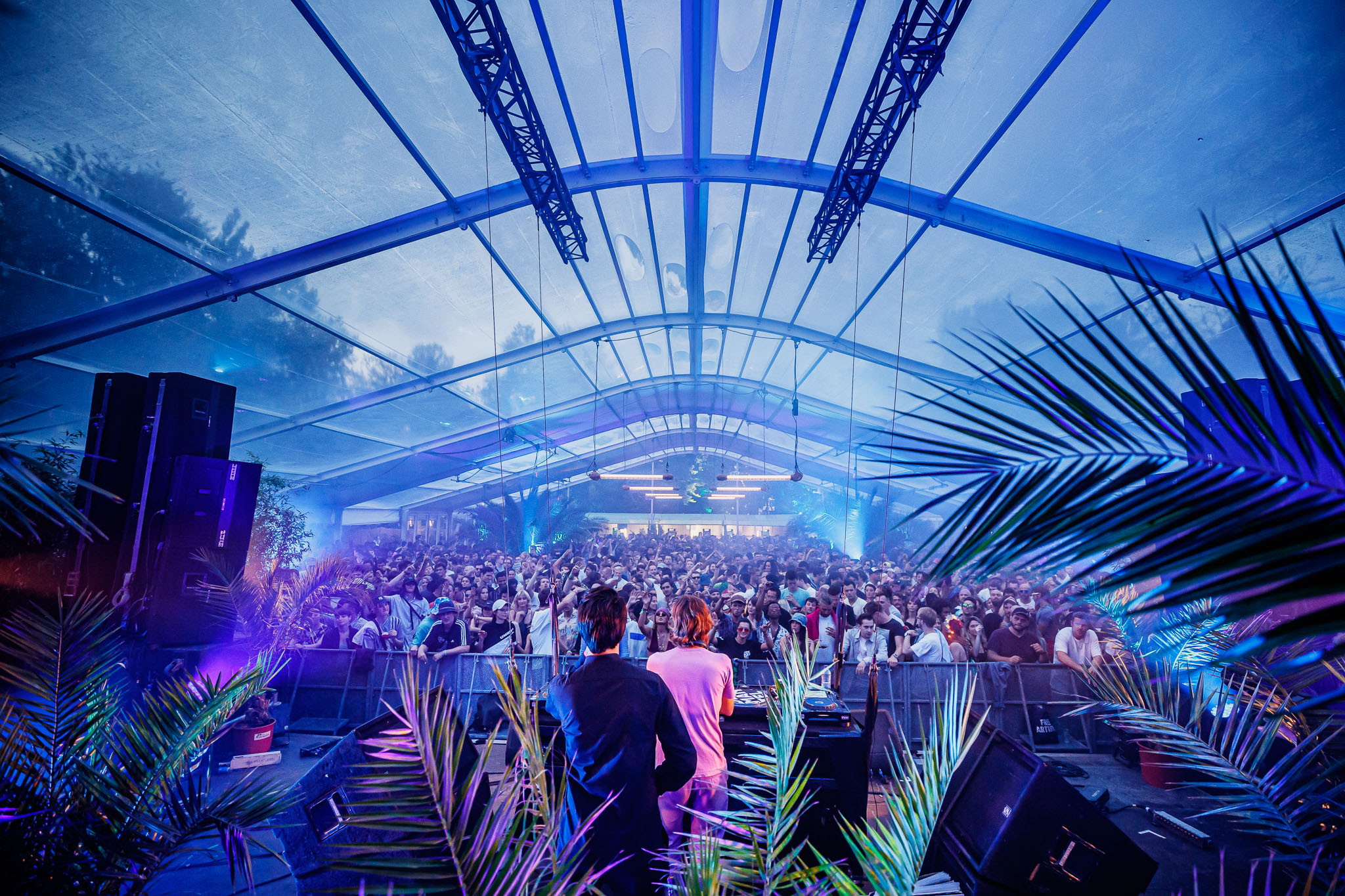 Amsterdam has seen significant growth over the past years and has been forecast as the future European tech capital. It feels very much at saturation point, in particular with an even greater influx of expats into the city. What effect has this had on the local scene? "I'm not quite sure that it has such a big influence on the local scene. Of course, as far as tourists are concerned, Amsterdam is a completely different city than what it was ten years ago or fifteen years ago when I moved to Amsterdam. I don't think you can compare the two cities at all but I don't think it necessarily influences the local scene that much. Obviously housing prices have increased and certain parts of the city have been gentrified, but the local scene is still there, it's going strong, and I don't think it's affected hugely by what's going on with the tourists."
How healthy is the scene in other parts of the Netherlands? For example Rotterdam or The Hague? I feel there's not as much attention being placed on those cities in past years whereas previously they've been very strong within the electronic music landscape. "Yeah, I think both cities have their ups and downs. I grew up in The Hague. It was quite boring for me although I wasn't completely aware of De Blauwe Aanslag and Bunker related parties that were happening at the time. There was a super vibrant underground scene that just happened completely outside of my realm. Other than that there wasn't so much happening in The Hague whereas in recent years it's been great. I'm DJing there quite often. There's always really nice parties. Same with Rotterdam. There are ups and downs with new clubs popping up and closing but it's definitely a city where we DJ frequently. I think you're right. I think a lot of emphasis is always put on Amsterdam but Netherlands is a small country and there are very interesting small pockets of the scene happening elsewhere. If you look at Rotterdam or The Hague but also Groningen or Nijmegen or Utrecht." 
Let's talk about your early days with Casper at Paradiso, Club NL and The Bunker. You brought artists like Jeff Mills as well as many others to the Netherlands. What are some of your memories from that time? "It's been almost fifteen years since those first years that we founded Dekmantel so if I just compare my life then with the life I have now it's a huge difference. We were young kids just discovering Amsterdam. We were discovering a lot about music as well. They were very formative years. Very exciting years I'd say. Also if you consider the first parties we threw it was very much about booking your heroes and seeing them DJ for the first time. It was quite a magical time considering we had so many friends who were with us every weekend and there was so much musical discovery. I think it has to do with age of course as well. It was a different lifestyle with very little responsibilities. Living from day to day but having a lot of fun."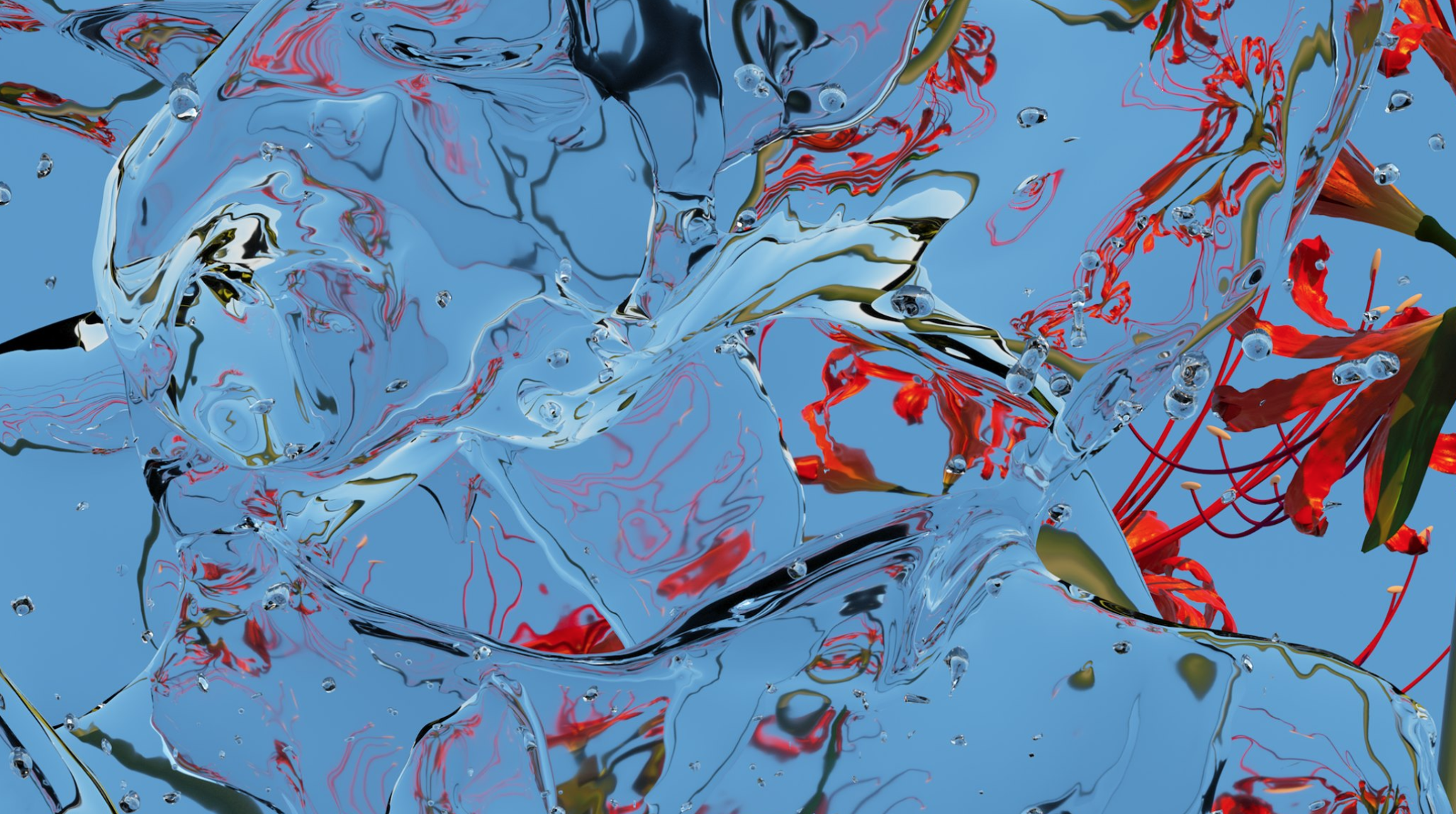 As young kids putting on some of these parties for the first time how was it to get artists like Jeff Mills, very prominent artists, come through? "Amazing, and the opportunities just slowly grew as we grew as an organisation and as promoters. We felt like we were organising landmark event after landmark event, inviting bucket list artist after bucket list artist. That was amazing and as our parties grew bigger we were able to book larger lineups and invite more artists. It was cool that everything grew gradually and we were able to have all these moments. It has definitely been a very interesting trajectory."
You've been playing a lot more solo recently. Was this a conscious decision? How has your music taste developed in recent years and what influence has that had on your DJing? "It's a good question. You mentioned that you weren't expecting my mix to sound the way it did and I can understand that. If you've seen me DJ together with Casper as Dekmantel Soundsystem it's miles away from what I've put in the podcast right now. I think if you go back to my roots it's very much in a tough uptempo techno sphere. That's really where I came up and if you look at the very early days when I DJ'd. Those were the days before I played together with Casper. Then I founded Dekmantel together with Casper and it happened mostly because we wanted to be the hosts of the party and open up our parties together as the founders. So we found some middle ground in terms of what we wanted to DJ. It progressed from House predominantly to later on incorporating more disco and boogie, African music and wave. That's been our trade mark sound. More like that Balearic eclectic mix of these different kinds of music styles. But I've been doing that now for the largest part of the past eight years with Casper. I have that other side of me musically that was actually my main thing when I got into that kind of music. Lately I've been feeling this urge to release this whilst DJing as well. It's just something I can't really get into when I'm DJing with Casper. The basic tempo of it all is something that alienates him and also having DJ'd together quite intensely for the past eight years it also feels more like a natural thing to see if we can DJ a bit more apart from each other."
DJing is itself a full time job. How do you find the time to continually dig for new music whilst managing all the other aspects of the Dekmantel brand? "Well that's the difficult thing. Try adding having a family and it becomes increasingly difficult. The good part of my role within Dekmantel is very much trying to oversee the creative thing. So I do all the programming for instance. I do that together with a team but that is very much my main focus within the company so being occupied with the music side of things kind of comes naturally. It kind of goes hand in hand but being away from home all the time, on the weekends, that's definitely something I'm struggling with more and more. When I was in my twenties and when I got closer to my thirties I loved all the adventure of being on the road all the time. These days I'm definitely enjoying the weekends I'm staying at home, or don't have to be on an airplane. It's a quite a tough balancing act, but I'm sure it's something a lot of DJs who have been doing this for a while are struggling with."
There's been a lot of discussion over lack of diversity in festival programming. You've traditionally put a lot of thought into the programming of Dekmantel in terms of taking artists out of their comfort zone. What have you guys done so far to ensure that your line ups are also inclusive? How are you guys ensuring that future lineups are more inclusive?  "Our lineups weren't always that inclusive. I think if you look at the Dekmantel Festival, for example, a lot has to do with the progression you're making as a festival as well. If you look at the first few years where we did the festival, programming the line up was very much about trying to get together the biggest, strongest collection of who's who in the house and techno scene. I think looking at where we, as Dekmantel Festival, are currently we've much more progressed into a festival where discovery is the main ingredient rather than trying to have the biggest line up. With that change of the characteristics of your line up I think it automatically makes it more inclusive so these two things come together quite nicely in a natural kind of way. That's what we're always aiming for rather than having to follow very strict, rigid quotas."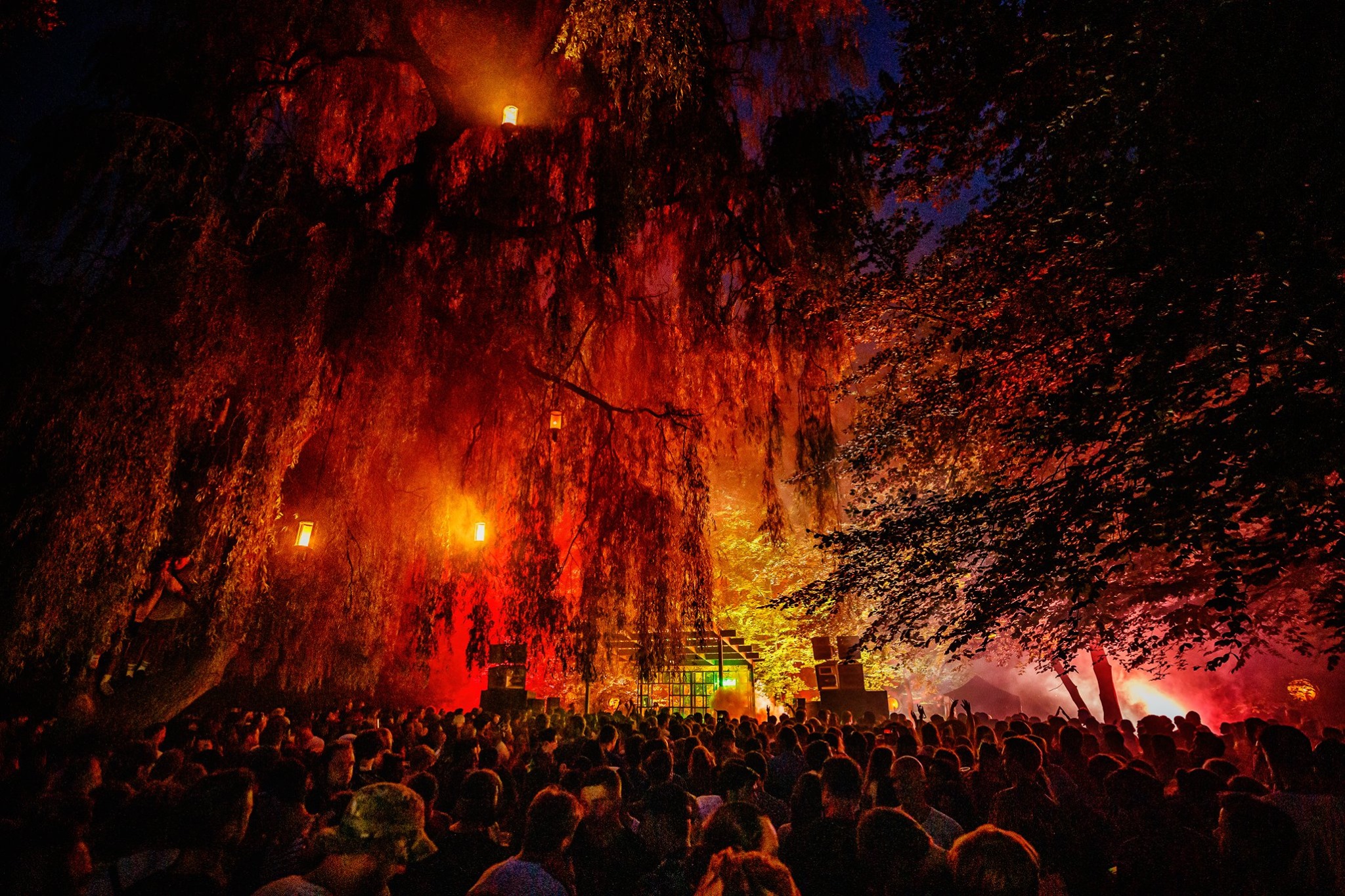 I've always enjoyed this approach that there's a very clear Dekmantel family of artists that you've championed over the years and put on a platform, sometimes over more established DJ's. How do you balance continuing to support these DJ's whilst bringing in a new generation of talent? "I think this kind of came together because we weren't just a festival but we were a promoter doing lots of showcases across the world, hosting parties with like minded promoters all over the world but also running a label through which we created our family and our extended family. So I don't think we're a traditional festival in that sense that we only have this one thing that we do in the summer where everyone is only focused on that line up. I think what happened last year with Palms Trax is one of the clearest examples. The first time he DJ'd for us it was miles away from how he's doing now. He was quite inexperienced when we first met him, but we definitely felt a real click instantly. It's been great that we have been able to support him all these years, releasing his music, having him play at showcases, gradually bettering the slots on our festival until he was ready to do the big closing slot."
What should we keep our eyes out for over the coming months from the Dekmantel imprint and also you personally? "Let's hope we can do one or two festivals this summer and then I can DJ again. If not, we don't know. We have tonnes of new things coming up on the label. I'm not sure what I can say. There's music coming from Upsammy that's blowing everyone's mind who's listened to it so far. There's a new EP coming from Identified Patient. Homegrown talent that I have very high expectations for. The new Peaking Lights album is coming up. We just released a Bufiman album. That's the good thing with the label. It's just business as normal." 
Can you tell us a little bit about the mix you've done for us? Is there any context that you'd like to add? "It's very much centred around the tougher faster music that I've wanted to play and I've been trying it out here and there. It depends. If I have a crowd that's really up for it I can take them there but if they're expecting Dekmantel Soundsystem and boogie then it's kind of a stretch. Slowly I've been getting there. In this mix for Truants I think I start somewhere around 140 BPM and I end around 160 BPM. It has a nice combination of electro, brain dance, jungle and just very fast techno. It has all these different genres that are tied together by the tempo. It feels incredibly liberating bringing together all these different types of fast music. I kind of feel like a little kid again, DJing."
You can download Truancy Volume 261: Thomas Martojo in 320 kbps and view the tracklist by supporting Truants on Patreon here. Your support allows Truants to continue running as a non-profit and ad-free platform. Members will receive exclusive access to mixes, tracklistings, and merchandise. We urge you to support the future of independent music journalism – a little support would go a long way.
Thomas Martojo: Resident Advisor, Instagram,
Dekmantel: Soundcloud, Instagram, Facebook, Twitter, Website