Keeping his Bandcamp regularly stocked the last two years, MoMA Ready has quietly emerged as one of of the most promising young producers out of the States at the moment. A key contributor to Brooklyn's recent high-flying energy when it comes to dance music, he's been making waves with the release of his recent EP, The NYC Dance Project, and his debut collaborative record with fellow New Yorker, Acemo. We caught up with Wyatt to discuss the skateboard and rave inspirations behind his music imprint HAUS of ALTR, his collaborations and working relationship with Acemo, and how a new group of up-and-coming PoC and queer PoC DJs are prepped to continue the tale of modern dance music in America. Describing Truancy Volume 252 as a soundtrack to a revolutionary uprising from the perspective of its leader, it's filled with thumping Tresor classics alongside a bunch of his own productions. Hard from the start, it's a raucous ride pushing at all the edges.
Hey Wyatt, thanks for taking the time to answer some questions and of course doing this mix, been bumping it hard since you sent it over. To start off, I thought we'd talk about HAUS of ALTR, as it's the label you've ran (and correct me if I'm wrong) since around 2017. Can you tell us a little about how it's developed since then and what some of the milestones for you have been? "No worries! I'm happy to have been asked, so thank you! I had a good time recording it! HAUS of ALTR started in about 2011 as a skateboarding and apparel idea, as time progressed, it evolved into a music imprint inspired by skateboarding and rave. Things that have always held a special place in my heart, so I just combined them under one "HAUS". Since it began we've made several skate videos and have released five music projects as an imprint, including HOA001, my album Soft, Hard, Body and AceMo's POWER EP."
What can you tell us about the artists and producers who contributed to the compilation that made up the first HOA release, and the "two seasons in Brooklyn" prior to putting this out? You've described them as having an energy which was the driving idea behind the compilation. "At the time of putting the compilation together, I would say that the current energy in Brooklyn was starting to really bubble up and I wanted to curate a project that I felt reflected that from my perspective. The parties were becoming more frequent, new promoters, clubs were closing, but new spaces were opening. Something new was in the air and we could all tell, I think."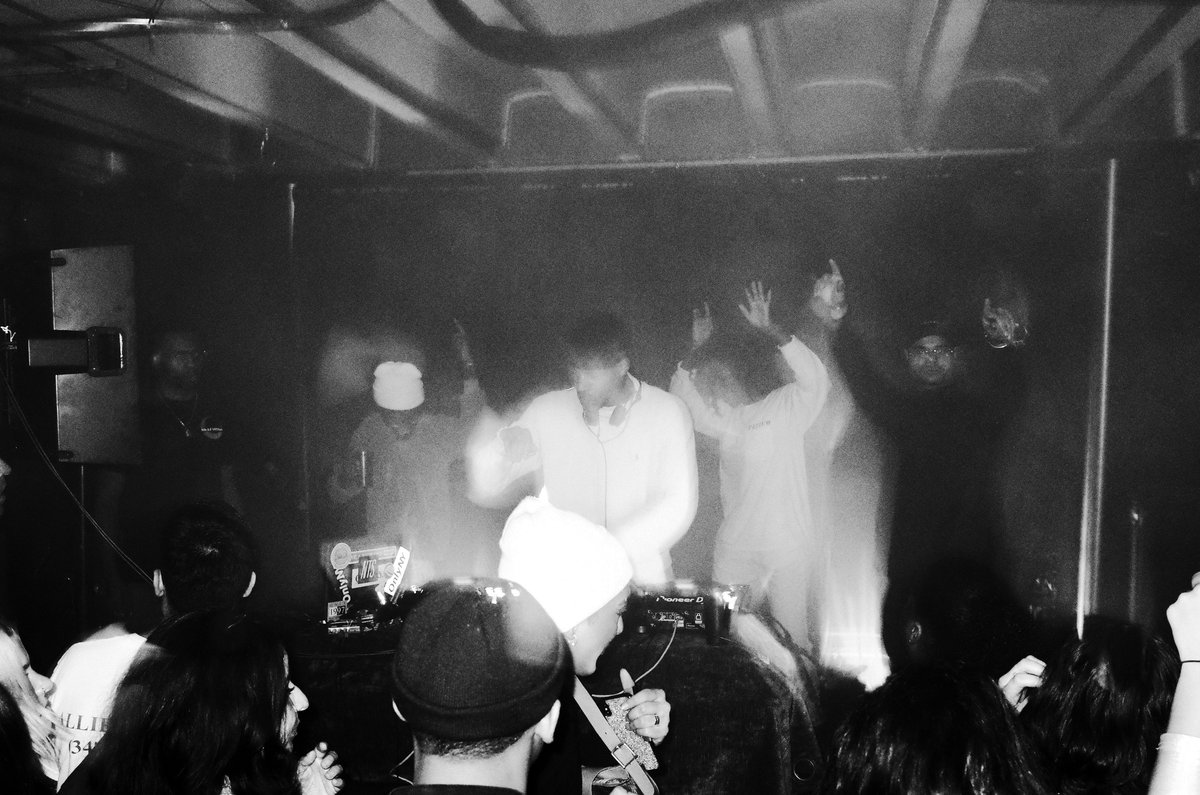 You've just put out one of the records of the year on Jenkem Records in collaboration with fellow producer and friend AceMo. Can you tell us how far you and Adrian go back and how you got to making music together? The hype for AceMoMa is deservedly growing right now and the chemistry is obvious, what was it that clicked for you guys? "I met Ace not too long before the first compilation came out. We met at A1 records, and shortly after we ran into each other on the street and now we're best friends, aha. We both just saw each other, we had similar outlooks on nightlife and its potential, but what brought us together as a production team was the things we saw were missing. With that, we tried to fill in the spaces we felt needed to be filled."
In a video you posted to Instagram you've talked about you two having a mission and how you're thankful of seeing young artists of colour of being at the forefront of producing this music once again. Do you feel a community growing more than ever now? "There was a serious lack of diversity in dance music some would say up until fairly recently, and seeing a change in that was the driving force in what Ace and I are doing. Bringing attention to the legacy of dance music and educating young people of colour about their heritage in dance music here in North America and worldwide. Now in Brooklyn there is a new group of up-and-coming PoC and queer PoC DJs and producers, all playing and taking American dance music to a new level again. For too long it's only been the older legends, now there's a new group prepped to continue the tale of modern American dance music."
You've stated that MoMa and HAUS of ALTR both draw from an underbelly of skateboarding culture. What can you tell us about LES Skatepark and how you got to talking about putting a record out with the crew over at Jenkem? "I've been skateboarding for 15 years, so it's always had somewhat of a say in my creative decisions, especially at its beginning. Now it's definitely more music-oriented. I lived in the LES for three years while at school, so the skatepark being down the street from my room made it my base of operations. I was there every day. I met Mike Bloom in the music community in Brooklyn. One day Ace and I were attending an event Jenkem put together and Mike approached me about it and told me they actually had a music imprint with a release already done. It seemed like a perfect opportunity as a couple skateboarders so we went forward with it. Although, I don't know if any of us expected things to get this crazy. The project has been so well received, it's humbling considering the way it came together! Special thanks to Ian Michna, Mike Bloom and Adrian Michna for everything, it's been very special."
You've self-released a lot of music over on your Bandcamp the last couple of years which has allowed a lot of them to have strong themes and ideas behind them, whilst getting to explore and pool from numerous genres. It's safe to say you don't want to be lumped into the house bracket as you're doing so much more than that. Is that a conscious effort of yours? "I love a good theme, it gives me something to lean into sonically, so I don't feel as if I'm screaming into the void of an idea. It narrows my field just enough so that I'm focused on what my chosen theme might sound like. Sometimes that won't be house music, sometimes it will be. I like to allow the music to make itself based on the concept. Sometimes the concept develops long after the music was created, simply because of how I felt while listening to it at any given time. There aren't any rules here really. I just make music, sometimes there's a direction and sometimes there's not."
The Ocean Walker releases, especially II are some of my favourites of yours and the short, two-minute explorations on what essentially could be called a jungle and breaks release were super refreshing to listen to. However, the use of samples and length on tracks almost make it sound like a hip-hop record at the same time if that makes sense at all? Is that at all what you were trying to achieve? "That makes me happy to hear! I always feel like my more break-oriented work gets overlooked, but that's one of my favorite projects that I've done, it's all recorded in one take and chopped. Ocean Walker II is directly influenced by lofi beat tapes. it features a lot of samples that are from my favourite hip-hop tracks. The project is my interpretation of samples that got me going as a kid. Mixed in with some new ideas of course but yes, that project specifically is a direct homage to my love for hip-hop and sample culture."
Can you tell us a little bit about your history with jungle/rave and how the breaks made their way into your productions? "I used to breakdance when I was younger, like, a lot; I would go to jams and compete and I also played the drums from elementary through high school. Those sorts of rhythms make more sense in my head than most, for that reason. I love working with breaks; it's one of my favorite ideas within electronic music."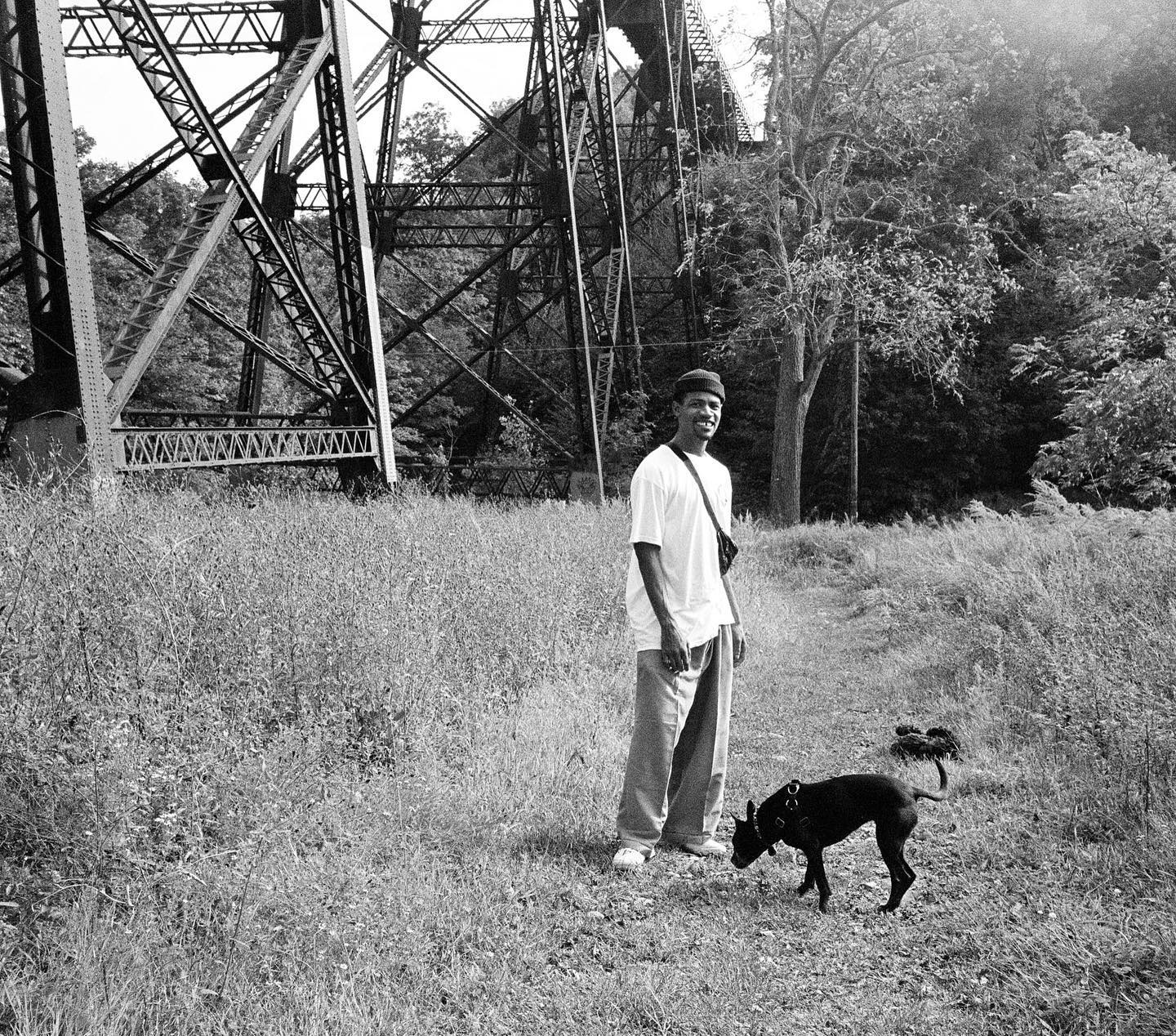 Going back to your use of samples, how do you usually go about creating your music and putting these ideas and themes into a workflow? I've read you can often make tracks quite quickly now. You've tweeted about "needing some gear to see what happens" but truth be told you're making some amazing music for a cracked copy of Ableton and Garage Band on your phone. "I allow myself to be prompted by things, big things, small things, doesn't matter really. I let inspiration do what it wants to, I don't tell it no, musically at least. I do love samples but amongst those samples are quite a lot of sounds I synthesized or recorded myself. I do make music rather quickly, but I also make music rather slowly. For me, its never about the tools. The music is going to get made. Its a compulsion so I have to make however I can. I can't depend on any specific tool. I also love introducing new processes into making my music, it keeps things interesting. For me, it's about the idea, not the perfect gear or set up. Of course, there are sounds, ideas, and feelings I gravitate to more than others. I'm not sure if you've tried Garage Band on the iPhone, but it's hilariously fun to make music on. I love surprising people by telling them their favorite track of mine was made on a tool they were taught to scoff at."
So what can you tell us about the mix you've recorded for us? Are there any particular artists or tracks from the mix that you want to shout out? Tracks that might be really working for you whilst playing out? "I recorded this mix from the perspective of the leader of an uprising, for the hackers, and revolutionaries that imagine that things could be different. I wanted this mix to get you out of bed for whatever cause you support. The mix is filled with old Tresor classics and a bunch of original stuff. I've been playing a track in it called Future Music, that's now ended up in three mixes of mine haha it's a very hard track edging on breakbeat, grime, and techno. It's releasing on CONTROL EP that I have coming out on HAUS of ALTR soon, alongside the intro track titled "Patiently Waiting".
What's next for you? What are you going to be working on in the next while up until the end of the year? "Focusing on the label and beginning my travels. Ace and I have a hilarious amount of music to share with the world so we're just getting started. I have two projects I'll be releasing myself, one as Gallery S and an EP coming out on HAUS of ALTR titled CONTROL as MoMa Ready as well as a joint project with AceMo. I also plan on releasing new artists on the label this coming year."
Last usual question from us: when was the last time you properly danced and what was the last thing to put a big smile on your face? "I dance as often as I can; that's my relationship to the music and the culture! I danced this morning while writing this! And I'm blessed enough to have plenty to smile about despite my serious and frustrated nature, haha. I smile every day. The biggest smile recently though came from announcing our tour in Europe as AceMoMa ;). Thank you so much for asking such beautiful questions and for the opportunity to showcase what goes on in my brain. I appreciate it!"

MoMa Ready: Facebook, Soundcloud, Twitter, Instagram, Resident Advisor