Wata Igarashi is a force of nature. His impeccably produced records and hypnotic DJ sets straddle a thoroughly menacing and tense atmosphere with that of deeper, more transcendent moments of utter beauty. He is now undoubtedly one of the most gifted and essential voices in modern techno. Evidenced by our most recent run of Truancy Volumes (Batu, Clarke Price & Peter Van Hoesen) all including tracks from Wata in their mixes, his singular yet versatile sound is being rightly appreciated by a diverse group of artists and audiences across the world. From eyes-closed moments on the majestic mountaintop of Rural Festival in his native Japan, to arms-aloft workouts on the dark and hallowed dance floor of No Way Back Detroit, Wata Igarashi deserves your full attention. His newest release, the Kioku EP is Wata's third outing on New York techno institution The Bunker, and is another record from the producer brimming with range and versatility. His technical prowess, psychedelic understanding and spiralling synthesis can be seen in full effect in our 243rd Truancy Volume, which we are so very proud to host. Join us, as we step together into the sublime.
How did your experiences growing up in London and Madrid influence you and the music you now make? "When I was 11 years old my family moved to London because of my father's work. This had a major impact on my life. Until that time I had grown up in the east of Tokyo, in a little town called Itsukaichi. There my passion had been baseball, and I had little interest in music. In London I enrolled in the American School there and hoped to continue baseball, but the team wasn't serious enough for me and I didn't enjoy it. Many of the kids at school were into skateboarding and listening to metal and hardcore music, and this really influenced me. Soon I started to skate and play electric guitar. When I was 15 our family moved to Madrid, where we would spend the next 4 years. There I continued to explore what I had discovered in London. I joined my first band and we would play in a mouldy basement in Madrid for our skater friends. By the time I returned to Japan to go to university I was obsessed with music."
During your time at university you became very interested in jazz music. How did this come about? And how did this lead towards your shift to electronic music? "When a university friend introduced me to some great jazz records they immediately captured my attention. I had no idea what the musicians were doing, how they could be so good with their instruments. I found the music very spiritual, some of it psychedelic. This would leave its mark on me. At the time I wanted to challenge myself musically, and try to bring some of what I was learning from jazz into the way I was playing hardcore music. But the more I played jazz, the harder it was for me to return to hardcore and soon my focus was on trying to understand jazz and improvisation as best I could. For the next few years I was practicing the guitar every day. I became part of an improv band, called Indigo Cage Airlines, and this was basically the centre of my life. We played a lot in Tokyo and released two albums. It is so difficult to maintain a band and when we decided to go on hiatus, I decided I wanted to do something by myself. At the same time I started working for a music production company, and this meant I had access to synths and instruments at work. While I was pursuing my jazz career, I also really enjoyed clubbing on the weekend, seeing artists like Jeff Mills and Plastikman. At some point, this all clicked together and I decided to start making electronic music. And just like the earlier shift from hardcore to jazz, this would be a major transition in my focus and energies."
The first track I heard from you, which got me hooked on your music, was "Night" on Peter Van Hoesen's "Stealth" compilation. It seems like in quite quick succession some very respected names began supporting you. Do you recall certain moments that you consider to be significant in spring-boarding your career? Peter releasing that track was definitely important for me. He is an artist I really respect, and Time to Express is a label I have been following for a long time, so having him release my music there meant a lot. But perhaps the first significant moment that I feel helped spring-board my career was having a track called "Valve" on the Mariana Wax compilation EP that the late Dave Twomey released. Mike Parker was also on the record, and that release led to some people finding what I was doing. Some of these early experiences gave me the confidence to pursue my production style further, and opportunities to release a series of EPs on Midgar and the Bunker New York, as well as contribute tracks to some Semantica compilations.
How do you feel the Japanese scene has helped to nurture your career? And what do you see as some of the major or more subtle differences when playing in Japan compared to when away touring? "Japan has been the place where I have grown up as an artist, so obviously it has had an impact on me. I have been fortunate to have had opportunities here and people supportive of what I am doing. I have also been influenced by the amazing events that organisers like Mindgames, Rural, Future Terror, MNML SSGS and Frue put on here. Certainly there is a kind of deeper, psychedelic style of techno that is popular in Japan, and sometimes features at these parties, and this has had an impact on my approach. Saying that, I don't think of my sound being particularly 'Japanese', and sometimes feel a bit uncomfortable if people try to define me in this way. Of course I am influenced by the people and scene I am part of, but a lot of the artists I most closely associate myself with are from other parts of the world. Ultimately I am trying to just do my own thing. As for some of the differences when playing in Japan, sometimes a night in Tokyo can have more a show-case vibe to it than a party, with the audience really respecting the artists and music and listening very carefully. In this kind of environment you need to play with subtlety with precision and this is something I am still trying to master."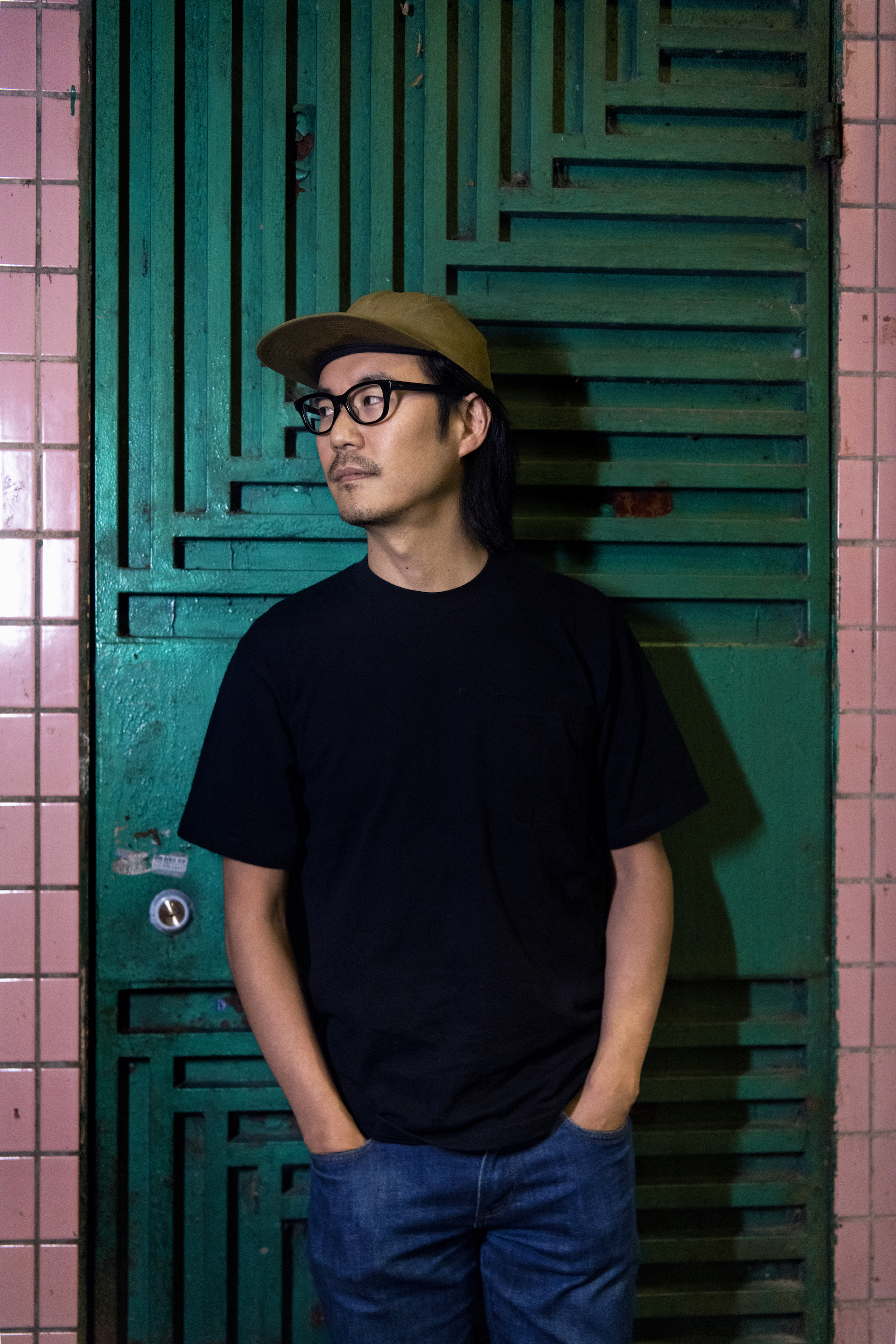 You recently played a special B2B session with DJ Nobu at this year's Rainbow Disco Club, which Nobu described as "one of the greatest experiences" of his DJ life. What an honour! Can you tell us how it went? "I was very honoured that Nobu asked me to do B2B with him at RDC, as I have a great deal of respect for him and the event. Despite playing on the same bill many times together, we had never actually played B2B before, so definitely there was some uncertainty about how it would work. We planned properly for it and talked about what we wanted to do. And then when the moment came and we started, it just came together perfectly. Each track flowed into the next and we built up a story together. It was honestly the most fun I ever had DJing. This was really a case when B2B works, 1 + 1 = 3 and you can create something that neither person could do by themselves. But this certainly does not happen automatically, it is not easy. So I only want to do B2B with the right person and in the right setting. With Nobu at RDC was one of those times."
I have really enjoyed myself firsthand the supportive and hugely talented electronic musical scene within Asia. What are your thoughts about it, and do you have any particular tips for what to check? "It has been really encouraging seeing the way electronic music has been growing across Asia and there is now a regional scene starting to emerge. I have enjoyed playing recently in China, Hong Kong, South Korea and Taiwan, and looking forward to visiting these and other places more. But if I am honest, I don't know these other scenes so well yet and so would hesitate about saying too much more about it. There are lots of great artists in Asia but many struggle to get opportunities to break through internationally, because of the distance and cost of playing in Europe or America."
What is your current setup for producing at home and how much of your time are you able to spend making music? "My day job is working as a music composer, producing for commercial projects. So I am spending most of my time making music, in one form or another. As for my setup, I have I have been using Logic Pro for my productions for many years now. For my techno productions I use a range of things: some hardware synths, modular synths, as well as plug-in synths. I value the end result more than the tools, so I just use anything I feel comfortable with, including Logic default plug-ins like ES1."
What is your setup when performing live and how do you enjoy this process when compared with DJing? "For my live setup I have been using Ableton, as it is a lot more convenient for performing than Logic.  I also use a Miami, 909, and sometimes some hardware synths. It is hard to compare playing live to DJing, the mindset and what is required of you is very different. Honestly I find it takes much more time and effort to prepare for playing live. Still I appreciate that people like my music enough to want to see me perform it live, and I love doing that."
You have released a number of EPs with great labels like Midgar and The Bunker NY. Do you enjoy working with the same people for releasing your music? What do you have upcoming that we can look forward to? "I really appreciate how Midgar and The Bunker NY have supported me consistently from early on. These are relationships and friendships that I value and hope to continue. But while I enjoy working with them, I don't want to limit myself to only these labels. Collaborating with different artists and labels can be very exciting and fulfilling, and I am interested in new opportunities and hopefully introducing my music to more people. In terms of upcoming music, I have a new EP called 'Kioku' for The Bunker NY, which is due in June, and I have done some remixes for Aurora Halal that hopefully should be released over the summer. I also have quite a lot of unreleased music I have been working on, which I have been testing out in my DJ sets and live performances. Presumably some of this will come out somewhere at some point."
Tracklist:
Gacha Bakradze – Rubber Plant
Dean Grenier – Individuate
Leiras – The Rebis
Deep'a & Biri – Voltage (Peter Van Hoesen's Midnight Haze Remix)
Wata Igarashi -Unreleased
Lakej – Corporeal Form
Varg – Green Flames Covering The Winter Sky (Vasterbotten)
Dimi Angélis – Triplicity
Mosam Howieson – Black Flowers (edit)
Takaaki Itoh – Regnizer
Cavüm – Canencia
Wata Igarashi – Unreleased
Kon Janson – Fold 2
Silicone Harness – Datura Dilema
Svreca – Nida
Dimi Angélis – Lotus
Wata Igarashi -Unreleased + Yko – Minako (Bee Mask remix)
Black Merlin – Agro
Aurora Halal – Eternal Blue (Wata Igarashi Crossing remix)
Judas – ID 5
Falling Apart – 003B1 (Leiras Remix)
Ulwhednar – Transitio

Wata Igarashi: Soundcloud, Facebook, Twitter, Resident Advisor, Discogs,
Photography by KEYI STUDIO @keyistudio, Izabella Chrobok @berlin_bunny_, Grzegorz Bacinski @eyes_dice