"Verifying final system status… Calibrating thruster configuration… Readying fuel source-[BZZZ]-Installing system software update-[BZZZ]-Initiating launch sequence… Launch in T-minus ten… nine… eight…"
2017 had us wishing we could go full College Dropout, buy us a spaceship and fly past the sky, so at Truants we're doing just that. With our engines on full blast, we're leaving one crater for another as we shoot off towards new horizons beyond the new year. Join us as we take one last look at the past we leave behind, and as we focus on where that momentum propels us towards. Below you'll find the memories and musings of various crew members and if you're into what we do, donations are always welcome.
"Exiting outer atmosphere… Disengaging exterior tank… Correcting course velocity… Disengaging solid boosters… Stabilising shuttle… How's that for a view? Ground control, are you seeing this?"
Plug in your oxygen tanks and don't forget to breathe, we're well and truly in orbit. Following on from Room, Club, Tomb, Gym, Pool, Bed and Whip, Base Full Of Truants is the latest entry in our crew mix story. Shifts in gravity, strange environments and comets passing in the distance are all part of everyday reconnaissance on this cosmic mission. Commander Sophie AKA Deep Brandy Album Cuts takes charge in charting the stars, navigating everything from black holes to supernovae in a mix that seems to dip between dimensions. Keep your eyes open, your radars on and your wits about you as we step into the unknown. Stream, download and tracklist below.
"That's no moon…"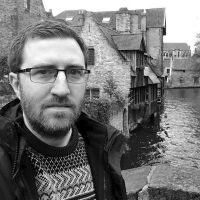 Personal theme song: Objekt – "Theme From Q"
Truants Highlight 2017: "Call Super Truancy Volume! Was always going to be this. On a personal level, however, interviews with Sybil Jason, Anastasia Kristensen, DJ Sports and Bruce were particularly special to me, without wanting to play favourites."
How has your year been? "My year has been strange. I've gone out less than ever before, so that puts a weight of expectation on every event I do manage to attend."
What was your favourite place to listen to music in 2017? "I listen to music everywhere but it seems to get through best when I'm on the train, either reading or staring out the window."
You're off on a mission to explore the stars but you can only pack five personal things – what are you taking? "Five things: a meticulously stocked iPod – there'll be no reaching for an obscure favourite only to find it's not there; enough peanut butter m&m's to last a lifetime (or however long the mission takes); a fidget spinner – who wouldn't want to watch one of these in action in zero gravity?; Julia Beverly's Pimp C biography; and a tennis ball. Why not."
---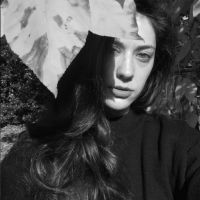 Personal theme song: Lukid – "The Yips"
Truants Highlight 2017: Truancy Volume 170: Beta Librae, Truancy Volume 196: Call Super, Truancy Volume: 198: Lukid
How has your year been? What are you looking forward to in 2018? "three years long. like to think I'm always learning more about the world and myself. look forward to trying harder and hopefully just being happy. also looks like I'll finally be moving to dc. with that I hope to commit to mixing more."
What was your favourite place to listen to music in 2017? When was the last time you danced? "really liked hearing music at ten tigers, the dc warehouses and future times shop. last danced in my room while mixing records, which is its own weirdly special feeling."
If you ventured into space to find your dream planet, what would be there? "my dream planet would be surreal landscapes, colorful oceans, mountainous trees, little gravity, cats, music, spicy food, a few nice and interesting people."
Extended Family 27: Taylor Trostle – sehnsucht
---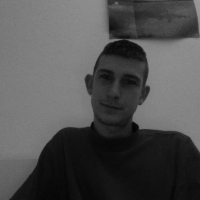 Personal theme song: Tink – "M.E.N."
Truants Highlight 2017: Truancy Volume 184: FOOZOOL & 8ULENTINA
How has your year been? What are you looking forward to in 2018? "cute and crazy !! i turned into a teaching robot, heaps of my students are brazillian so they teach me about funk which is amazing. looking forward to actually everything in 2018 its gonna be so good woop !!"
When was the last time you danced? "last rly fun time i danced was at a friend's party listening to perfect late 2000s house like day n nite crookers remix, calvin harris bounce, early guetta u know"
If you ventured into space to find your dream planet, what would be there? "honestly im obsessed with earth so dream planet is earth except humans happen to be nice instead of mean and we look after each other"
---
MICHELLE ULOR | TWITTER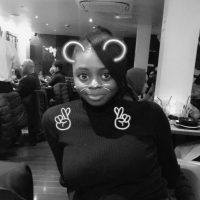 Personal theme song: MUT4Y x Wizkid – "Manya"
Truants Highlight 2017: Interview: Ipek Gorgun
How has your year been? What are you looking forward to in 2018? "2017 has been good to me! Leeds has been my home for just over a year now and I can happily say that I am officially a northern lass, I got on a plane for the first time in nine years and I taught my first set of students this year which was a fun but weird experience. For 2018 I am looking forward to spending more time with the loved ones in my life."
When was the last time you danced? "I last danced in front of the mirror during a personal karaoke session, my chosen song was "Get Outta My Way" by Kylie Minogue."
If you ventured into space to find your dream planet, what would be there? "There would be an unlimited amount of jollof rice and supermalt."
---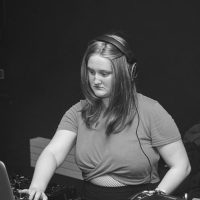 Personal theme song: Orlando ft. Nemesis – "Cyaa Dun"
Truants Highlight 2017: "My favourite Truancy Volumes of the year were by Sybil Jason and Foozool b2b 8ulentina; the latter served as a perfect appetiser for the Club Chai duo's then-upcoming UK shows, which were a blast. Theirs and Sybil Jason's mixes hit that sweet spot induced by hearing familiar club tunes inventively mixed with more traditional (and for me, less familiar) music from their respective Haiti, Armenia and Turkey. I appreciated the care and precision with which the accompanying interviews explored each DJ's heritage, so s/o to Aidan and Tayyab on that front. Honourable mentions go to the galvanising Truancy Volumes from DJ Lag and Russell E.L Butler (plus Riccardo for covering similar interview ground with regards to Butler's Bermuda and Bay Area ties), both of which felt like getting the sonic equivalent of an adrenaline shot. Joe's Truancy Volume was also super enjoyable and full of jams, it earned plenty of making-housework-bearable replays from me."
How has your year been? What are you looking forward to in 2018? "The less said about 2017 the better (although watching my boyfriend graduate was a proud moment). In 2018 I'm looking forward to another great Carnival, experiencing Kelela live, and going on my first ever hen do."
What was your favourite place to listen to music in 2017? "On the bonnie bonnie banks of Loch Lomond, through a portable speaker on the May bank holiday when Balloch and the rest of the west coast was blessed with nearly-30 degree heat. S/o to the playlist of summer bangers my pal made for the occasion."
You're off on a mission to explore the stars but you can only pack five personal things – what are you taking? "A puzzle book, a biro, moisturiser to keep my elbows feeling nice, a jar of pickled onions and an aux."
Deep Brandy Album Cuts – March 2017
---
Personal theme song: Actress – "Falling Rizzlas"
Truants Highlight 2017: Truancy Volume 177: Jackmaster
How has your year been? What are you looking forward to in 2018? "Last year I removed myself from the club circuit a little as I find it tricky to find balance in London. Instead I've gone to the cinema and theatre a lot – the two best plays I've seen were Angels in America with Andrew Garfield and Woyzeck with the boy John Boyega. Freerotation was cute, Lumière II, Nkisi, Klein, Converge, Cardi B, a lot of good things happened this year. The most fun I had at a set was probably Denis Sulta at AVA – Irish crowds are something else. This year I'm looking forward to attending more live shows and maybe more football games too, and get back into DJing a little bit. Also looking forward to Truants 2k18 – you already know it's gonna be massive!"
What was your favourite place to listen to music in 2017? "Last year I probably answered something about finally understanding listening to Burial on a bus since moving to London. This is a lie – I can't concentrate on my music while I'm out and about and always end up in an EDM loop on Spotify. I think I listen to things best in the morning. I often set new records as my alarm clock and will listen to them once or twice before leaving the house."
If you ventured into space to find your dream planet, what would be there? "Orange skies like Blade Runner except not so scary because there will be miniature poodles and fennec foxes living everywhere, and there will be lots of waterfalls, and all the food on this planet would be personally prepared by J. Kenji López-Alt and the buildings are sculpted by Bernini. Everyone drives underground Teslas and Honey Dijon reigns. "
Soraya & Melmoth Live on NTS May 2017
---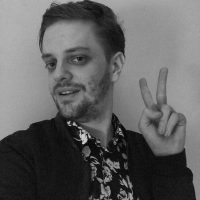 Personal theme song: Persona 5 OST – "Beneath the Mask (Instrumental)"
Truants Highlight 2017: Truancy Volume 196: Call Super
How has your year been? What are you looking forward to in 2018? "It's been a belter. Highlights include Semibreve Festival in Braga, Portugal, CLARA! at Counterflows Festival, Glasgow, visiting Bassiani and Mtkvarze in Tbilisi, Georgia, seeing Stingray like four different times, a trip to Snoqualmie (Twin Peaks town), played a bunch of really fun shows on my own, making new friends and quashing all beefs forever. Looking forward to wearing more shirts out in 2018."
What was your favourite place to listen to music in 2017? "There's been a lot more action in Cardiff this year, which is always welcome – the city's relatively small size means the trip over the Severn Bridge to South Wales isn't always worth it for touring acts. A bunch of us have been using a place called Cathays Community Centre for punk n DIY shows, in the back of an old bingo hall. I'm excited to see what happens there over 2018. Meanwhile, in the city centre, someone's gone and turned this gaudy slot-machine arcade into what's now called Carpet Club. Omar S played the first night, which was great, but actually I've had more fun dancing when new locals like Esther are playing. I'm getting a bit worried about the carpet though, must soak up a lot beer."
If you ventured into space to find your dream planet, what would be there? "Just a lot of friendly, knowledgeable dogs doing their own thing tbh."
---
ANTOIN LINDSAY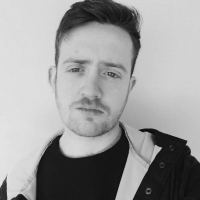 Personal theme song: Giant Swan – "Celebrate The Last 30 Years of Human Ego"
Truants Highlight 2017: Truancy Volume 193: Joe
How has your year been? What are you looking forward to in 2018? "Busier than ever. My party, Kiss Me Again, has been going great so along with my day job, my spare time has also been consistently limited! Not that a mind as my year has been great overall. I'm looking forward to some big parties we have lined up next year already. I'm also hoping social media will factor less in my life in 2018 and beyond."
When was the last time you danced? "The last time I danced was at the meandyou Xmas party at Soup Kitchen, a night and venue that both mean a lot to me."
If you ventured into space to find your dream planet, what would be there? "My dream planet would just me me controlling a never ending game of Sim City. Or Rollercoaster Tycoon. Preferably I could switch between 'em."
---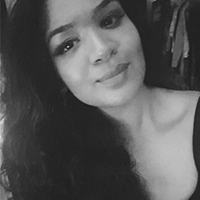 Personal theme song: Mariah Carey – "Fly Away (Butterfly Reprise)"
Truants Highlight 2017: Truancy Volume 193: Joe
How has your year been? What are you looking forward to in 2018? "A spiritually isolating but fulfilling year full of growth where I moved countries and started a new job. Looking forward to being settled, enjoying my new home and installing a shisha unit on my balcony."
What was your favourite place to listen to music in 2017? "My all time fave place to listen to music is in the car driving up and down between Amsterdam and Rotterdam trying to see everyone when I go back home, but also: I got a new phone this year and it came with a Google Home. After having welcomed babylon into my house, I love voice controlling jams from my shower. Edward Snowden, if you're listening, date me."
You're off on a mission to explore the stars but you can only pack five personal things – what are you taking? "My convertible ikea shopping bag, my lenses/glasses, argan oil, Lays Sensations in thai sweet chilli and Tata gold chai with my special masala blend."
---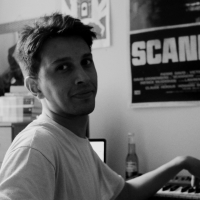 Personal theme song: Rival Consoles – Recovery
Truants Highlight 2017: "Truancy Volume 181: Detroit In Effect"
How has your year been? What are you looking forward to in 2018? "2017 was a lot more quiet in terms of past years but a few standout moments were visiting Detroit for the first time for Movement Festival. Shout outs to Joey for being an amazing host. Got to attend the much lauded No Way Back party which blew my mind. Got to see Stingray, Omar-S, Erika, BMG, Bookworms, Matrixxman, Rrose, Larry Heard, Pharmakon, Ryan Elliot, Via App, 2Lanes, Ben Sims/Truncate, Kerri Chandler, Elysia Crampton, DJ Seoul all throughout the week too. Other highlights included seeing Aphex Twin live for the first time at Field Day and hanging with the Native Instruments crew at Dimensions. In terms of 2018, January  has a lot to offer from the get go. Starting off my year with a studio mix for a certain series from Mexico which I'm super pumped to get out. Then TV 200 will be landing shortly after then I've got a three hour set supporting Wes Baggely coming up on the 19th for Don't Crash. Looking to play more this year as 2017 was severely lacking in that aspect. "
When was the last time you danced? "Lobster Theremin x Ectotherm night. Courtesy, Mama Snake and Ibon brought their A-GAME. Not often I last till 8am in the morning but as we made our way into 140+ trance breakdowns leaving just wasn't an option."
You're off on a mission to explore the stars but you can only pack five personal things – what are you taking? "1.MP3 Device 2. Playstation 1 with all OG Crash Bandicoot and Resident Evil games (Dino Crisis can come too actually)  3. Sketch books and assortment of pens and inks 4. Dune by Frank Herbert 5. Camera "
Riccardo Villella – 006 Problem Reaction
---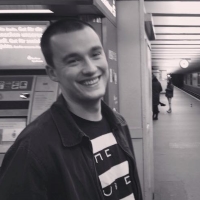 Personal theme song: Camila Cabello – "Havana" (not in the least bit sorry)
Truants Highlight 2017: "Choosing my favourite Truancy Volume of the year is like picking my favourite Lionel Messi goal or Young Thug song, my answer will probably change every time I ask. Looking back over what came out this year, I've got to say Tasker's, Joe's and Peggy Gou's all stand out.  I also thought some of the interviews we did were fantastic, Aidan's piece with Bruce and Ric's with Detroit in Effect drew some really fascinating insight from the artists that made me super proud to be part of the publication."
How has your year been? What are you looking forward to in 2018? "I've had quite a quiet year, but I graduated as a Master of the Arts which has got to count for something! In 2018, I'm looking forward to trying to re-engage with music and writing more actively now my study is no longer taking up so much time."
What was your favourite place to listen to music in 2017? "The GRM Daily YouTube channel and Afro Bashment Spotify playlist. I'm unsure if there is an accepted genre tag for the mish-mash of afrobeat, dancehall, UK rap and pop that is dominating my playlists right now (I'm personally calling it 'UK Beats'), but I've found it to be more compelling than anything else I've listened to this year."
You're off on a mission to explore the stars but you can only pack five personal things – what are you taking? "Maybe a super bait answer, but I'd quite like it to have all the things I love about this planet – family & friends, Lionel Messi, truantsblog.com – without the bullshit that seems to be becoming more and more prevalent in the media and society around us. "
---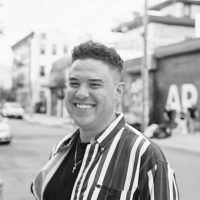 Personal theme song:  Suso Saiz – "Un Hombre Oscuro"
Truants Highlight 2017: Truancy Volume 182 – Bullion
How has your year been? What are you looking forward to in 2018? "Challenging and inspiring. Many lessons learned both the hard and easy way. I'm getting older but not jaded. I'm very excited to work on some new projects. To borrow sage words from my very insightful mother, "manos a la obra.""
What was your favourite place to listen to music in 2017? "My work commute is roughly two hours roundtrip, and I'm convinced that a long subway ride does wonders for music perception. All of my favorite releases from 2017 were probably first experienced on a Manhattan-bound M train. I also had the good fortune of attending some wonderful festivals this year that were incredible adventures: Nina Kraviz at Sónar, Omar Souleyman at Moogfest, and serpentwithfeet at Basilica Soundscape, to name just a few."
If you ventured into space to find your dream planet, what would be there? "Sandwiches are abundant and infinitely varied in ingredients. Vine still exists. Everybody's on the guestlist, cops are extinct, and there's low gravity so everyone can learn to skate and do footwork."
---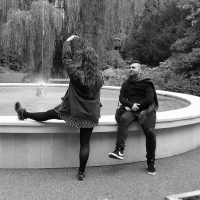 Personal theme song:  Akash – "REZZETTx67"
Truants Highlight 2017: <3
How has your year been? What are you looking forward to in 2018? "I'll always remember 2017 for being an uphill struggle I never would have made it through without the people around me. "It's been emotional." The paradigms and momenta will shift in 2018 and if we can keep up, blessings will fall in our laps."
What was your favourite place to listen to music in 2017? "The Tayyab that drifts from room to room in his own house belting out Ty Dolla $ign – "Horses In The Stable" over and over again is the best Tayyab."
You're off on a mission to explore the stars but you can only pack five personal things – what are you taking? "Patience, empathy, kind ears, pragmatic thoughts and an unconditional heart."
Public Order: Clangistan VII on NTS Radio w/ TAYSTII & Jlte
---
Base Full Of Truants Tracklist:
Delia Derbyshire – Lure of the Space Goddess (Aidan)
Kesha – Spaceship (Sophie)
Savage Garden – To the Moon and Back (Tayyab)
Tinashe – Spacetime (Sophie)
Todd Terje – Swing Star (Part 2) (Joe)
Larry Heard – 25 Years From Alpha (John)
Oneohtrix Point Never – Betrayed in the Octagon (Riccardo)
Minor Science – Another Moon (Jena)
Person of Interest – En Route (Taylor)
Cygnus – Radical User Interfaces (Aidan)
Beta Librae – Buu (Taylor)
M.R.E.U.X – Black Hole (Jena)
E.R.P. – Gleaning Creation (Antoin)
Blacknecks – To the Cosmos, Let's Go! (Tayyab)
Smallz – Outta Space (Sophie)
Cli-N-Tel – 2030 (Blotnik Brothers Remix) (Riccardo)
Future – Gone to the Moon (Soraya)
Tarquin – Breath X Alien Spaceship (Michelle)
Kingpin Cartel – Ghetto (Joe)
Darko Esser – Juilce (Riccardo)
Kelis – Mars (Sindhuja)