Lorenzo BITW is a name you will see blinking on your radar screen a lot more this year. A Rome-based producer best known for his series of edits and his colourful, hard-edged take on UK funky. Lorenzo's biggest track to date is "Storm" – a collaboration with Nervous Horizon boss TSVI and up-and-coming MC Nico Lindsay – but the best place to catch up might be his week-long residency on Rinse from the end of last year, showcasing his influences from funky and garage to dubstep and footwork.
His newest release is "Goo", featuring East London MC Kwam, a talented artist who's been around for a good decade but has only released music sporadically due to his full-time career as a tennis coach – an occupation that provides the theme for a lot of his bars! Fresh off the back of his Rally EP with Trends, Radar Radio listeners might also know Kwam from his Unpopular Opinions chat show.
Kwam has proven himself adept at taking on some pretty challenging beats – whatever the vibe, he always seems to find a solution. On "Goo", his precise delivery grounds Lorenzo's highly percussive riddim, while glassy keys add a little dash of melody. Having already been rinsed by the likes of Murlo, Blackdown, Jamz Supernova and Toddla T, it's about to find its way on to even more dancefloors. We caught up with Kwam and Lorenzo for a quick Q&A.
How did you guys first connect, and how did this collaboration evolve? Lorenzo, do you write beats with particular MCs in mind?
Kwam: It was a pretty standard initial connection as I recall. I think Lorenzo tweeted me, we got talking, next thing we were in studio :)
Lorenzo: I discovered Kwam through Soundcloud, with the track "1 2 Step", and from there I started digging. For this track I didn't have any particular MC in mind but when we went in the studio together it was a good experience. Generally when I am writing with an MC in mind I like to imagine him on a different tempo than his usual territory, and "Goo" is slower than most other tracks Kwam has done.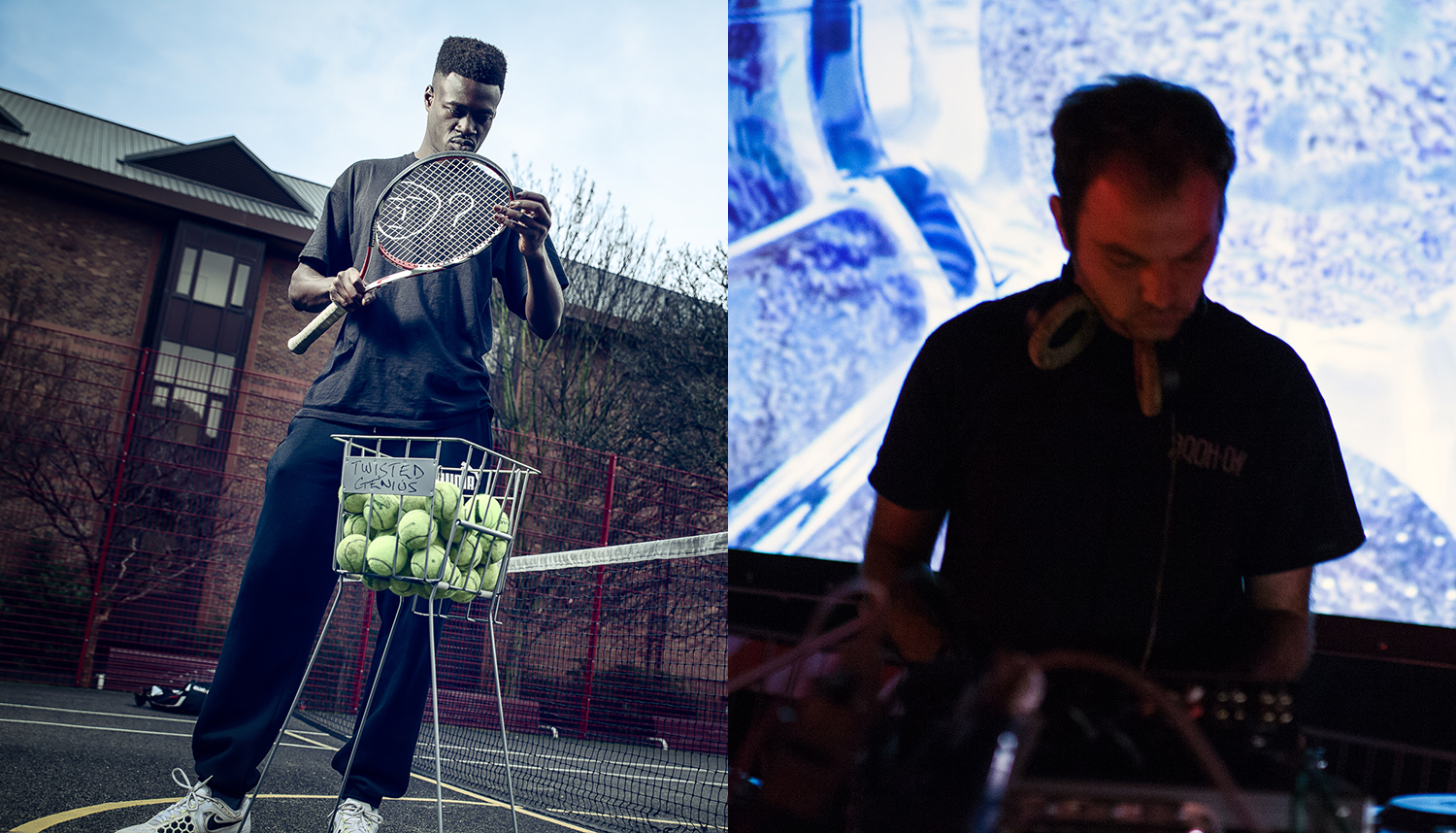 Kwam, you're pretty versatile as an MC, ready to jump on all sorts of different tracks – how does a particular beat affect your writing?
K: It really comes down to liking what I hear enough to want to work with it. There aren't necessarily specific sounds I look for – if a tune moves me enough then it almost kind of writes itself, if that makes sense.
What do you admire about each other's music?
K: Lorenzo's style is uncomplicated and fresh, and I think it's worked well for this project.
L: I like Kwam's versatility, and being a direct MC and someone who is open minded. I think his Radar show Unpopular Opinions is brilliant and really sums up what the guy is about.
You're self-releasing this track, how important is doing things on your own terms?
L: I think it's important when labels are lacking in promotion or believing in an artist, like what has happened to me. I felt my art was used. So for this release I just wanted to go fully independent. I am still working with labels and I really admire what some labels do for artists, but it just felt right to do it in this way for "Goo".
Lorenzo, you lived in Leeds for two years – what sort of impact did that time have on you, musically or otherwise?
L: Musically it was great, going out and attending different nights, especially the ones at Wire and SubDub. I got a real idea of what 'going out' is for British people, like pre-drinking and getting hammered – unfortunately people are not as focused on music as I expected.
I'm interested in both of your perspectives on the grime scene – as someone right at the heart of it and as someone slightly removed, at least geographically. What was your introduction to the music, and what's your take on the scene currently?
K: I first came across grime through listening to garage. I think the current situation is probably most reminiscent of the early local hype the music initially generated – there seems to be a real excitement about the music now.
L: My introduction was through the more mainstream songs of Dizzee Rascal and The Streets, and I've been digging since then. I like grime when it's mixed with other genres and when producers who are not from the scene work with MCs, like when James Blake collaborated with Trim. I would like to see more grime MCs coming out from their comfort zone of 140.
You're both strong presences on the airwaves – how do you see the importance of radio as it relates to underground music in 2017?
K: Radio is the training ground for MCs and the place to hear new music for listeners; it's absolutely vital.
L: Radio is one of the few places left for people who are really into the music and are digging out tracks. It's still a platform that allows me to play new and unconventional [music].
Kwam, one of your many focuses as an MC and a radio host is on social and political issues. What sort of role do you think music can have as a form of protest? Regardless of content, grime strikes me as an inherently political music by virtue of its origins.
K: Just like before our time, music has amongst other things the power to educate, inspire, and outrage people; certain tracks can in this and other ways become signature sounds for popular protest.
Lorenzo, could you tell us a bit about the scene in Italy? How is it different to the UK, and which other producers should we be listening for?
L: There isn't a real scene in Italy like in England. Here, everyone does their own stuff without being too influenced by other producers. Italy is definitely missing a radio scene or a strong platform that can gather people together. You should check out Astrea, Rainbow Island, Vipra and Capibara – all these guys are from Rome and have got some exciting things coming up.
Which other artists are you guys rating at the moment?
L: Yak (who has done a fantastic remix of "Goo"), Anz, Sharp Veins and Bushido. Nervous Horizon and Astral Black are putting out some amazing music.
What are the most satisfying moments of being involved in music?
K: I'm starting to see new places that I wouldn't otherwise have seen but for music, which is pretty cool, but most satisfying by far is the knowledge that I have the ability to tell a story in rhyme with a pretty good level of accuracy. It's a special skill to possess :)
L: Just doing gigs and then receiving compliments and positive feedback after my set is finished. It happened at one of my recent gigs where I played to an audience that don't know what I do, so I can impress them.
Goo is out now, and you can grab it here