Wrangler is the collaborative project between Stephen 'Mal' Mallinder (of Cabaret Voltaire fame), Phil Winter (from Tunng) and Benge (one half of John Foxx and the Maths). The group formed in 2009 and it takes a mere glance at the names to realise the wealth of musical talent between them. Winter still contributes to Tunng and is arguably responsible for making folktronica cool. Benge's take on leftfield electronics has seen a lot of output on his own Expanding Records and has even had some involvement with Tunng. Here, however, we talk to a man who has left a huge musical legacy behind him through his iconic time with Cabaret Voltaire.
Though his endeavours with Wrangler have seen the most limelight as of late, it's hard to ignore Mal's Cabaret Voltaire past. I wanted to hear the story behind the group's formation and Sheffield roots firsthand: "Even though we were in Sheffield, we definitely weren't isolated. If we wanted to, Manchester and London were just a cheap coach journey away, we spent a lot of time there. But we were just kids that wanted to make some noise. It was never our intention to become musicians in the classical sense," Mal began. "We never bought actual instruments, we just bought things that were meant to go with instruments! We got our hands on a load of tape machines, amps and just began piecing things together. We used to drag these things into the attic to practise… That was the hard bit! Chris [Watson] used to work for a television company, so it was easy to get hold of a lot of gear."
As with plenty of the talent emerging at the time, the DIY attitude embraced by the generation kept things fresh and exciting. It's easy to draw similarities to the punk movement when mentioning Cabaret Voltaire, however the trio had formed just shy of the punk rock boom. "We were always doing what we were doing, regardless of punk. Rather than coming off the punk movement, we were working as its parallel." The early Voltaire material pays testament to this. While the Sex Pistols were making their mark with their brash lyrics and blasé "Fuck you!" attitude, Cabaret Voltaire opted for a more subtle approach – though the topics of their message were the same. "We were just sick of the pop music industry at the time. We had Queen, Bowie – who we appreciated at the time, but we were done with the pompousness of it all. (Or is it pomposity? You better check that before you put it in!)"
Fast-forward to the end of their first decade together and the trio's efforts saw them spending time across the pond. This began with some studio time with the now-legendary Arthur Baker and Afrika Bambaataa. "When we first met up with Bam, the dance scene wasn't like it was now. Hip-hop was breaking through. Electro was starting to enter clubs," Stephen explained. Taking a trip over the Atlantic ocean during an era where information and technology was nowhere near as strong as it is today might have been more of a culture shock. But Mal explained the common ground that they shared: "The 808 was definitely synonymous with the hip-hop scene at the time, but we were keen to do some work with it. Bearing in mind the availability of equipment back then was a lot different to what it is today, we were told that there were probably two 808s in the whole state and their one was being borrowed by a music school!" The disparity drawn between Mal's recount of his time during the incline of the hardware industry and what we can expect in a studio now is very poignant; for me at least. But for him it was another step into garnering the status he's known for today. "What was the latest technology that was pivotal for us? Erm… I have to say when the Akai samplers came out it changed the game. Before we used to have to fiddle with tapes and record manually. Once the samplers came out, it all stopped being linear. You could pick up a vinyl and rip a sample off of it. You could travel through time and grab whatever you wanted and use it for your own music."
A lot can happen in 40 years – even more so in the music industry. Mal has been in the thick of it for long enough to see it all. Along the way, you're bound to find like-minded people and as such, Wrangler came about. It was the result of three friends reuniting for a cup of tea – how very British! "When I returned from my time in Australia in 2009, we decided to get together for what I thought was for a cup of tea, but after a short while we ended up making music together. The original concept for White Glue was to do one song per synth, but once we got in the studio and came face-to-face with all these synths, we were like kids in a candy shop! So it was impossible to limit ourselves to one!"
With the blessing of the whole studio, their latest album White Glue came to fruition over the course of roughly half a year. There's a stigma attached to pronounced artists with new projects suggesting they try and distance themselves from their recognised sound, but not for Mal. "It wasn't important for me to try and actively distance myself away. I get this a lot. People saying 'Oh your stuff sounds like The Cabs' stuff'. Of course it's going to sound like the Cabs' stuff because it is me!" The White Glue album seems to lend itself to the dance floor very easily, and inevitably so: "When you have a group of three musicians all coming from a dance music background, it was always going to happen." Mal is arguably one of the most understated musicians still performing to this day. It just goes to show that for some, boundaries are there to be broken.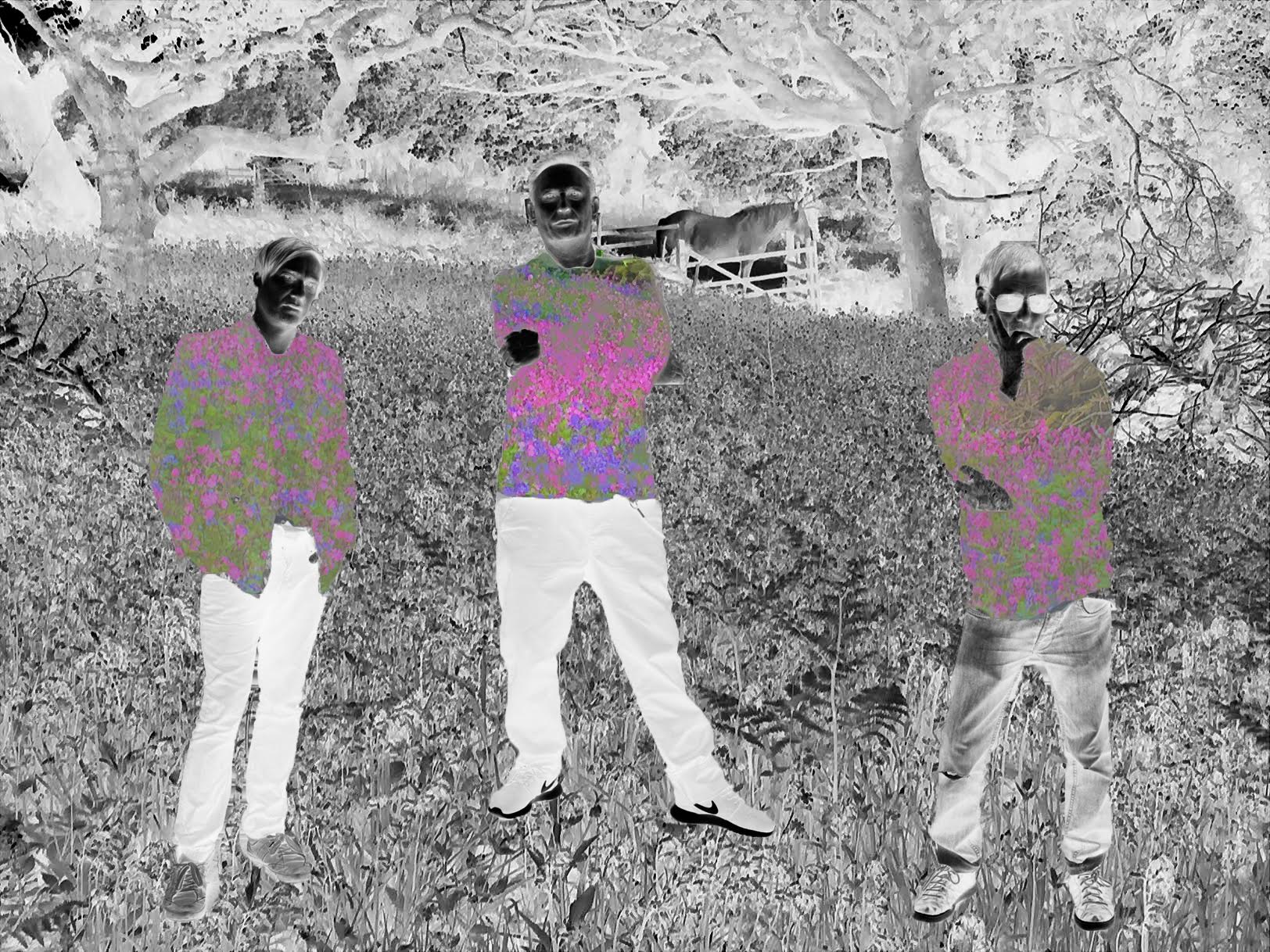 Wrangler – White Glue is out now and available to buy here.
Image: Hana Knizova