IDO, or Intercontinental Dance Organization, is a new venture from Valentino Mora and Matthieu Amila. Mora formerly went by French Fries and ran with the ClekClekBoom crew, crafting club bangers with heart and soul. Now releasing records under his given name, his tracks join a lineage of soulful deep house that goes back to the 1990s – see this recent feature for a sense of his interests and influences. Amila, meanwhile, is part of Altered Soul Experiment, a party and tape series that focuses on the art of digging, drawing lines between jazz, boogie, disco and funk to the kind of deep house that Mora is making today. To date they've put out one release, from Mora himself, and there's more due soon. For our 163rd Truancy Volume they've put together a lengthy b2b mix that touches on a variety of reference points, from dub techno to ultra-deep house, with sexual frisson running throughout. They also answered some questions about how they met, the importance of spirituality in music and the future of IDO.
How have you guys been?
A: Great thank you for asking. The end of the summer is always a brutal turn in Berlin but gotta stay ready for the cold months.
V: Same here but trying to avoid it all and going to Japan in a couple of days :)
The mix you've done for us is super deep. Can you talk about what it was like putting it together?
A: I have to admit that we spent a bit of time on this one and went back and forth quite a lot. The selection wasn't easy and we went through a lot of different moods until finally figuring out what we wanted to achieve. We included a lot of IDO unreleased, edits, ambient excursions and such to make it a bit more interesting.
V: Once we had everything laid out it was pretty straightforward, but because we wanted to translate a particular energy into a long piece of music, we had to take our time and get it right. We're both quite happy with the result.
It's incredible how so much of the music is so timeless. What's the spirit you're looking for?
V: The records that we picked are from various eras, from the early 90s to now for the most part. This idea of ambient / spiritual house has been around for a long time but it's quite hard to find a mix that goes deep within that concept. It took a bit of time to really grasp the "spirit" we were after, and sometimes compiling music for a mix can be really overwhelming, so we really took our time on this one.
A: We managed to find records from a lot of different genres fitting that timeless and spiritual atmosphere we were after. One of the core concepts behind IDO is to stretch ideas as much as possible and focusing on overall depth and we applied the same ideas to the mix. We wanted to find tracks we felt had that same sort of slow build and depth like the stuff Valentino and myself enjoy listening to and like the music he's making on the label. Time is a really important notionm and so we trying to pick music that isn't over-saturated with ideas and isn't rushed. We apply the same to the the label: slow but well paced progression within the music. There is a lot of focus on the details rather than making the track running time appropriate for a club environment.
Amila this mix is quite different from your output with ASE, how do you find switching between two modes, put simply, between the old and the new?
A: Yes I'm sometimes going a bit crazy. I mean it's not so hard to switch and work on different projects but it can be hard to link everything together. I listen to and love a lot of different music, so having a different narrative on two projects was the only way forward for me. With that said, with ASE I still play a lot spiritual jazz, new age and esoteric records that somehow inspire what we do with IDO.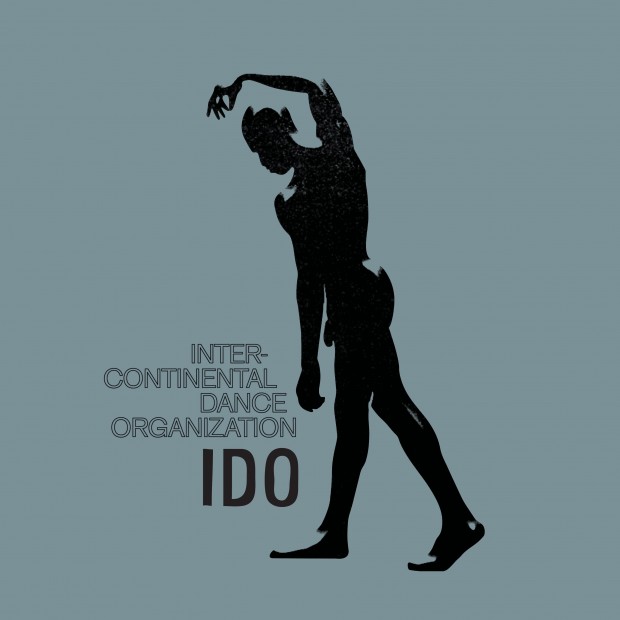 So how did IDO come about?
V: We met in Paris years ago through our friend Aleqs Notal and we've been digging records together and sharing music since then. We realised quite quickly that we had similar tastes and were both really into that idea of spirituality and depth within electronic music. We worked closely on a couple of projects and naturally decided to start shaping what could be a more serious project.
A: I think it's really important when working with someone on a common label to take time and talk about each other's visions. It's hard enough not to lose your own focus and vision but you also need to make sure it's coherent with the other person. You have to lay it all down and make sure that your mutual direction isn't going to radically change. We did that for a couple of years and when he moved to Berlin, we thought we were mature enough to launch it all with the help of countless friends and our beloved designers Maison CC. We've only released one record but we definitely know where we want the next ten to be like.
Can you tell me about the logo?
A: This was actually Valentino's idea. He wanted to do that before we started the label. His music is very organic and like he said very much influenced by various art forms like dance. The logo is actually one of his dancer friends' shadow. Maison CC designed and shaped it for the label.
You are both relatively young, if you don't mind me asking how have you managed to develop such nuanced and mature tastes?
V: Amila made me discover a lot of amazing things when we met, and that really opened my mind. I think studying artists like Ron Trent, Joe Claussell or Terre Thaemlitz opened our vision into a whole new dimension. We've been listening to a lot of jazz, ambient, new age and stuff like that and also we have the chance to travel all around the world which gives us the opportunity to discover a lot of music.
A: Well I'm 28 so I don't know when you stop being young :) — Like Valentino said, going back and listening to the output of extremely prolific producers like Ron or Joe is a lesson in depth and artistic integrity. Same goes when you step outside the electronic music world and realise where everything started originally. I think it's also really important to spend time trying to reach out to more mature and experienced artists to get that extra knowledge and advice.
The first IDO release is really special – both sides seem to come from a similar place but while "Body Nostalgia" is open and mournful, "Steamroom" is murky and almost claustrophobic. Does that interpretation fit what your intentions were with the release?
V: I'm interested in the balance between lightness and darkness, which is something I can find myself getting into in other art forms like dance. I think "Body Nostalgia" is a good example because it's 11 minutes long and if you listen carefully you can see that it goes from one feeling to another. I often get inspired by places and environments that I see and by the feelings that they provoke to me which is maybe why you relate to the track as « open » or « claustrophobic ».
Also I think both tracks are very sexual. I relate a lot to the late 80s, early 90s deep house scene and it was so dramatic and extravagant, which is something that fascinates me. I sometimes try to deliver the same kind of radical messages through a contemporary form of dance music.
What's next on IDO?
V: I recorded this first EP in Paris and I moved to Berlin few months ago. I had to build a new studio here, it took me a little while to finish my setup and get comfortable with the new equipment, but now I'm ready and currently working on more music.
A: IDO002 should go to mastering really soon and we're already planning ahead with all the unreleased material. The hardest part is to make sure everything is coming out at the right time. We'd also love to work with like-minded producers but it's hard to find people on the same page.

Valentino Mora: Facebook, Soundcloud, Twitter
Amila: Facebook, Soundcloud, Twitter