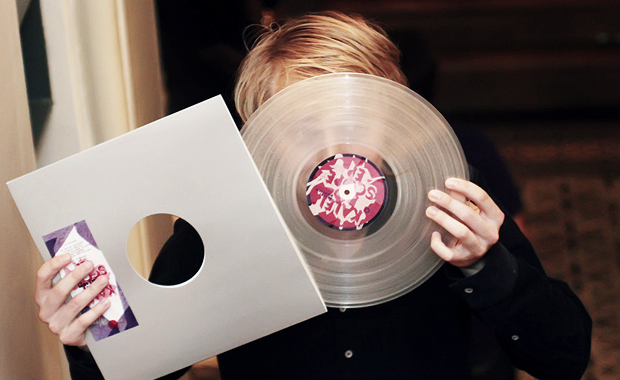 Our latest installment in the Truancy Volume series comes from a promising newcomer hailing from Amsterdam who goes by the name of Individualism, real name Maarten Brijker. In 2010 he showcased his eclectic live performance complemented by a violinist among others and earned himself a national prize in the category of Dance at the unprecedented age of seventeen with it, a prize which was most recently won by long time Truants favourite Presk. Individualism's enigmatic and experimental productions travel through realms of ethereality and mystery, maintaining coherent soulfulness throughout while advocating never to lose your attention or rhythmic inclinations for a second. If you need a perfect example of this, get a hold of his previous release that came out on Shipwrec in July, an EP entitled "Kaleidoscope" that provides the perfect setting to relive any of your endeared summers. At the moment, Brijker is working on a number of projects and new material to be released over the course of this year, including but not limited to a visual studio collaboration for an upcoming EP as well as a number of musical collaborations with artists such as Astroposer of Clone Records as well as joint projects with fellow Shipwrec artist Julien Mier and Perquisite that were recorded at the brand new Red Bull Studio in Amsterdam. Aside from this he also DJs under the alias Omid, where he sticks to playing out a more acid, house and techno vibe. A lot of promising things to look out for down the pipeline indeed, so keep your eyes peeled for more from this young Dutch talent.
A1 Individualism – Black Cherry by Individualism
The forty-first Truancy Volume itself was recorded a few weeks before Individualism made his current move to Berlin and subsequently the tracklisting has been slightly influenced by a number of Berlin-based artists. The main inspiration behind the tracklist, however, comes from a combination of old and new music that have made an impact on him. "There are things to be found here that I have been listening to for a long time like Luke Vibert, Martyn and A Guy Called Gerald, but I also tried to incorporate music that's new to my ears coming from artists such as Jimmy Edgar, Objekt, Phon.o and Overlast. I've chosen to open the mix quietly and deeply open and then move on to some heavier stuff later on." What's the perfect setting to blast this mixtape to then, you ask? "When you're traveling, so you can dream away in the beginning but gradually moving on to the correct amount of energy. Just as a journey: a blend of enthusiasm and energy, while on the other hand there's rest and deep thinking."

Truancy Volume 41: Individualism by TRUANTS
Tracklisting behind the jump. 
Tracklisting
Andy Stott – Signature
Overlast – Range Rover
Andy Stott – Drippin
Arovane – Norvum
Jimmy Edgar – Hot Raw Sex (Instra:mental remix)
Heavy1 – Xiphactinus (Lenzman remix) (137 bpm dub)
Modeselektor – Art and Cash (Phon.o remix)
SBTRKT – Wildfire (Objekt remix)
Martyn – Mega Drive Generation
Phon.o – IL62
Objekt – The Goose That Got Away
Ruckspin – Jibber
El-B – 2000
Untold – Bad Girls
Luke Vibert – Belief File
Millie and Andrea – Ever Since You Came Down
Phaeleh – Ugoo
Objekt – Tinderbox
The Silkie – Selva Nova
A Guy Called Gerald – The Reno
Jimmy Edgar – Midnite Fone Call
Mosca – Counselor