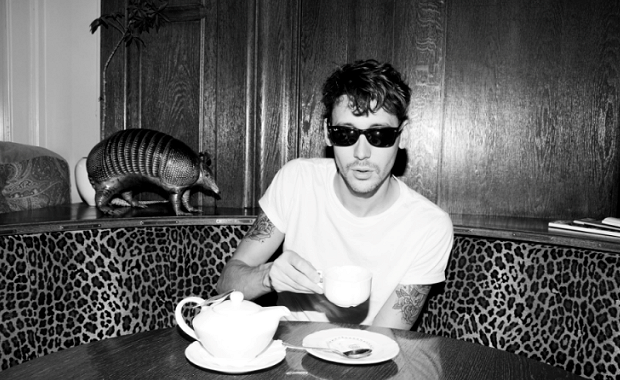 Our next Truancy Volume comes from Swiss producer WILDLIFE! whose ability on effortlessly mixing and combining dancehall and electronic music has garnered him huge support from the likes of Diplo, Sinden and L-Vis 1990 to many other musical connoisseurs. Having founded the now revered dancehall soundsystem Gold Rush International at the tender age of 19, he went on to record numerous dubplates with a range of dancehall and reggae legends such as Beenie Man, Bounty Killer, Beres Hammond and Vybz Kartel. Adopting the WILDLIFE! moniker in 2008 he produced numerous tracks for Terry Lynn's album Kingstonlogic 2.0, which was received to critical acclaim, and he subsequently went on tour with her. Having hit even bigger in 2009 with the inescapable catchy anthem "Jumbie", the track even got the attention of Nike who used it to soundtrack their 'Nike Trackbike Football" video. With such a great list of achievements, it only felt right to catch up with him and ask for a mixtape so without further ado we present you TRUANCY VOLUME: 27, a fifty minute mix showcasing the very best of dancehall and forthcoming tracks by the likes of Dr. Gonzo, TRRBO, Diplo, Douster and Terry Lynn.
WILDLIFE! ft. Sammy Dread – M16 vs. SLR (L-VIS 1990 Remix) by WILDLIFE!
Ciara – Ride (WILDLIFE! Remix) by WILDLIFE!

First of all how have you been? What you been up to recently? Life's treating me really good at the moment. The past two years I've been able to visit places I never would've thought my music could take me to, I met inspiring people and got to work with many great artists. Besides finally releasing my 'dancehall' EP "Buckup", I toured the UK with Tricky and Terry Lynn end of last year, produced several tracks for Terry Lynn's forthcoming second release, one of the tracks being a co-production with Tricky. Currently, I'm wrapping up an album project, scheduled for end of year release. In a nutshell it's a bunch of legendary british punk rock singers and a choice of todays forward thinking dancehall artists. I'm really excited about this as it's a very personal project, combining my biggest musical passions.
Can you tell us a little bit about your musical background? Dancehall must surely take up a large part. I literally grew up in my father's studios and therefore have always been around music. In my early teens I was smitten with punk rock. Through punk I discovered reggae and got hooked on DJ culture. In the late 90's I started playing on a dancehall soundsystem and travelling to Jamaica to record dubplates. Some years later I began experimenting with producing electronic music, and soon realized I didn't really want to limit myself to one genre but rather include all those influences to my music.
I've noticed from your twitter you have quite a collection of outboard gear when producing. Is this something you much prefer over software based programs? To combine the best of both worlds makes most sense to me. I think there's a lot of great software stuff around that I like using too, but working with hardware just feels different. When leaving the studio after a days work, I always feel way more satisfied if I lined up a couple mics, recorded some stuff and routed it through an old guitar amp or so, rather than having stared at a computer screen all day.
Earlier tracks such as "Jumbie" and "Metazoa" are much different, to say your recent 'Buckup' EP. Mainly the addition of vocals. Is working with vocalists something we'll see much more of with WILDLIFE!? Ever since I started releasing music under the WILDLIFE! monicker there have always been two sides of output. On one hand the uptempo club material and on the other hand slightly more experimental, downtempo material with vocalists etc. I love doing straight 4×4 130 bpm rave material but I wouldn't want to miss the freedom of also doing more experimental stuff where I can go into different directions without having to compromise for functionality on the dancefloor. I've always been working with vocalists, starting with Terry Lynn on her debut "Kingstonlogic 2.0" from 2009 for example. I enjoy collaborating with all types of singers, although I got to admit that after doing so much vocal tracks during the last months, I'm also really looking forward to opening the valve with straight-up instrumental club material again once my album project is wrapped.
If you could work with any vocalist who would it be? Lemmy from Motorhead.
Top 5 current dancehall tracks? Mavado – Pepper, Patexx – Sell Me A Pound, Vybz Kartel – Tattoo Time, Popcaan – Real Badman and Chan Dizzy – Strange Face.
Top 5 tracks for playing out at the moment? Dr. Gonzo – Bust Dem Up (French Fries Remix), Jay Weed – On The Nile, WILDLIFE! – M16 vs. SLR ft. Sammy Dread (L-VIS 1990 Remix) and Poirier – Vivendo Juntos, Schlachthofbronx ft. Timberlee – Bassline.
What's the music scene like in Switzerland. Any Swiss producers we should be keeping our eye out for? There's no real 'scene' in Switzerland but some really talented people doing great stuff, often succesfull abroad and not really aknowledged back home. Guys like Luciano or Deetron have been constantly releasing amazing music for many years without getting much recognition in Switzerland. Since 2009 there's Club Bonsoir in Bern, where I run a monthly club night. Club Bonsoir not only helped putting Switzerland on the map of Europe's club scene but also serves as the homebase for a bunch of producers and deejays from the capital, like the Round Table Knights, who just released their debut album on Jesse Rose's Made To Play Records or Mercury who are about to release their second EP on Gomma Records soon and also a couple of up and coming young talents I'm sure you'll be hearing more of shortly.
Outside of music are there any personal activities you enjoy doing? Collecting taxidermy.
What has been the inspiration behind the Truancy Mixtape? What is the ideal time to play it? The mix pretty much sums up what I'd play in a set of mine… so I guess a great slot would be before hitting the club but definitely after you got your first drinks in you to get you in a bashment mood.
Lastly, any parting piece of advice you want to share with us? Loyalty over royalties.

DOWNLOAD LINK AVAILABLE NEXT FRIDAY.