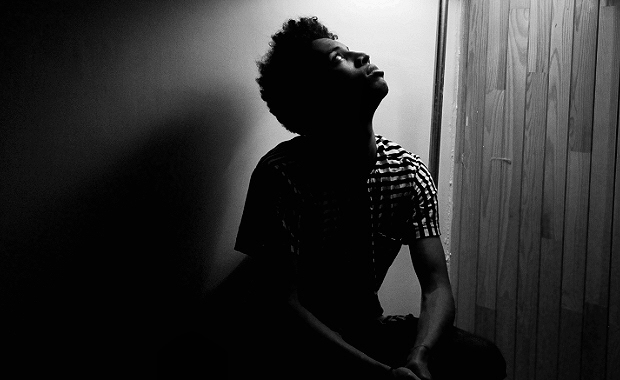 It is Manaré's 19th birthday! And although it doesn't make sense for the birthday boy himself to be the one handing out gifts, the Parisian does it anyway because he keeps it real. Alas, to celebrate his birthday, here's Truancy Volume 18: Manaré! The first Truancy Volume ever was a gem of a Truancy volume, mixed down carefully by him too. Back then, he went by the name of RiotKid but nowadays, he goes by his first name Manaré. It didn't seem more than appropriate to kick off the new website with a new mix done by the new Manaré. Well, not exactly a new Manaré – although he has progressed throughout the year, he still has the same distinct trademark that flows through his earlier tricksy productions and skillful mixes. This mixtape holds a variety of artists: from Ramadanman to Ogris Debris, from Chaos In The CBD to new Manaré productions. And not only do we celebrate Manaré's birthday, it's also the time to celebrate the one year anniversary of Youngunz – the collective Manaré has been a part of since the very beginning, together with the likes of Bambounou and French Fries. Keep an eye on their blog this week for special treats to celebrate this event, and bigups to Le Donche for having done such a wonderful job over the year! And if this wasn't enough – we did a Q&A with the birthday boy himself as well, on his progression throughout the times, his love for James Blake, rituals in the studio and what 2011 has in store for us. Now let's go, and celebrate the birthdays of Manaré and Youngunz! Bon Santé!
TRUANTS: Welcome back, Manaré! It has been a while since you recorded the the very first Truancy volume, and now you're back for another one! How have things changed for you since? MANARÉ: Hi all, there has been loads of change since the first Truancy volume! I released two EP's since: one on YounGunz (Paris) and the other on TopBillin (Helsinki). I still got my different residencies in different Parisian's clubs and I'm preparing a bunch of remixes and even original tracks for different projects! I kinda changed in my productions too, I'm not taking the same directions anymore, even if I still have some of the same influences.
Indeed, your style has progressed quite a bit since your initial releases as RiotKid, was this something that was conscious or subconscious? It was a bit both. Since my first releases my technic abilities have increased a lot. My influences changed too, mainly because I discovered loads and loads of new different styles and producers making me change my point of view about what I like or not. I worked six months on the launch of a new label created by the owner of paris Social Club (Abracadabra, red.). It opened my ears and I became more curious about different types of music I wasn't really into before. I feel like I have a more mature (not properly mature yet) point of view and I'm more critical on my judgement about producers. It's getting harder for me to properly love a song but I'm trying to always take the best of all kinds of genres and producers and re-use my way in my own music.
Where do you find your inspiration? Do you follow a ritual, so to speak, when entering the studio or does the music flow naturally? Mostly flows naturally but I need some different elements to produce properly: for example, I can't produce in a total mess. I gotta clean things up around me to be able to produce (as much in my room as in my life). It drives me crazy when things are messy, hahaha! Besides that, there's nothing special. Inspiration comes mostly from what i love and admire, I wanna surpass them technically with my vibe and my way of approaching the music. It's not a question of being the best just a question of doing the best I can in what I love.
As we all know you are part of the YounGunz collective who are all amazing producers in their own right. What do you feel you bring to the collective that others don't? I think I really help our network to grow as it's supposed to: Traveling, meeting DJs, making friends… Even in Paris, throwing parties and all, makes the label gets bigger and bigger. Musically speaking, I really work my DJ sets a lot, being able to mix hip hop one day and house the other day. Not sure if everybody works this, but don't get me wrong, I'm not saying I'm a better DJ than the others! I'm trying to bring my touch regarding production too, but we help each other a lot, sharing tricks, discovery, etcetra.. It's great being part of that adventure!
What kind of music are you playing out at the moment? Do you feel your taste is changing? If so why? My tastes are changing everyday but I keep my ethic of course! I'm really into house music right now; I love how Dirty Bird works this shit out! Really into Azari & III kind of stuff, Pepe Bradock, still loving the UK vibe too. I really appreciate the Velour EP, James Blake (maybe one of my favourite producers!), Jamie XX, Dorian Concept. All the guys from Club Cheval are doing an amazing job too! Big up, guys! If you got time check out Tyler the Creator and Earl for the hip hop part, that's my shit at the moment !
Top 8 tracks of the moment? Hard!!! James Blake – I Never Learn To Share, Burial – Unite, Carl Craig & Laurent Garnier – Demented (Or Just Crazy), Gil Scott-Heron – New York Is Killing Me (Jamie XX Remix), Justin Martin – Mr Spock, Klever – It Gets Hot (Canblaster Remix), Tyler The Creator – VCR, 0ne of my new tracks called Paprika and PVT – Window (Dorian Concept Remix). Oops, it's 9!
Who is your favorite producer of the moment? Why? I think James Blake is for me one of the best producer at the moment. Musicality x Sub bass = Greatest thing. Canblaster and French Fries are doing great ! Really impressed me both lately ! Really feeling all the Dirty Bird guys too! Too much good things !
What do you hope to achieve in the next 12 months? I hope I'll have the time to chill inna Paris or Amsterdam with my gal Immy, heard she's really cool, haha! I hope I'll improve and be enough satisfied of myself to release a strong EP! America and Oz tour, maybe? Invite over all the people I'd love to play with and make the Parisian crowd discover them! Pretty much all that. :)
What else do we have to look forward from you in the coming months? All the new remixes, parties and gigs. Maybe a change of style for those who've blocked out on Manaré equals UK Funky/Tropical House. ;)
What has been your most memorable moment of 2010? Why? The two times I've been to Stockholm were great! It was really fun playing there the first time, did a little interview for a pretty big local radio, and when I took the cab to go to the club, the driver he told me he heard me on the radio! Was pretty fun even if it might have been a lie but it felt funny at the moment! Maybe my night at social club with Hudson Mohawke, the GasLamp Killer and Guerilla Speakerz, awesome moment!
Click on the birthday cake to download the mix (in return for a tweet/Facebook update).