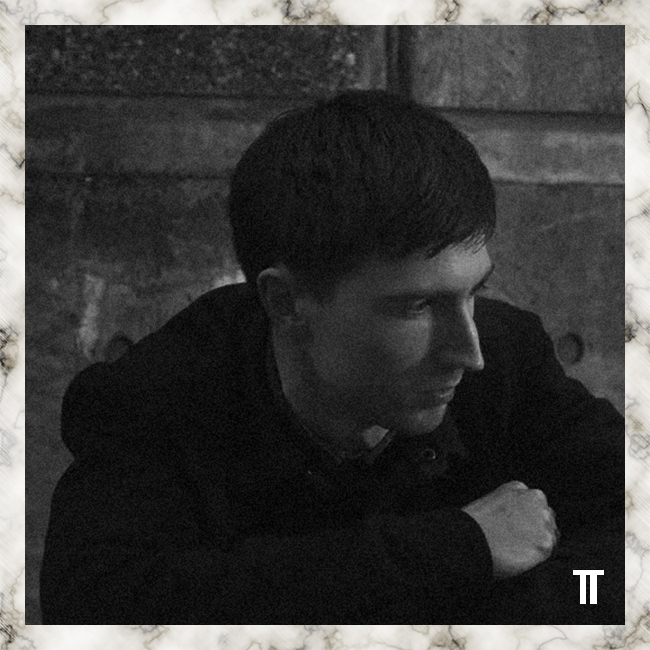 A lot has changed since we last spoke to Steve Braiden a little more than three years ago. Conversations about the intersections of dubstep and techno are now moot, for one thing. More specifically, Braiden has gone through several iterations in his career, transferring his radio show from Rinse to NTS, and then, following a move to Berlin, taking a break from weekly broadcasts. Furthermore, he's just launched a new record label, Off Out, an output for his own releases as well as those about which he truly feels passionate. Its first release, Braiden's own Apex Of The Sun's Way/Solar Poise, came out last month, with the latter track featuring prominently in our latest Truancy Volume. We caught up with him during the recent CTM festival to discuss his work rate, the strange experience that is radio DJing and why putting a record out is anything but liberating.
You've got this reputation where you haven't put out much, you're very slow and thoughtful about things — do you think that's going to change now that you've got the new label and your new release and you've got stated plans? Did a hectic lifestyle in London get in the way of your productivity? "Music comes out when it's ready. It wasn't that I was unproductive in London, I did a lot! I've made a lot of music over the last few years but various factors dictate whether I want the public to actually hear it. Artists should be taking time to reflect, grow and live — and with this may come irregular releases. But yeah — I feel inspired with my label and feel that I have a good momentum going on."
One downside of moving to Berlin has been the cancellation of your NTS show. Do you miss it? "At the time I felt fine with taking a break from radio. I had been doing two-hour shows by myself for seven years, and it felt like a good time to recoup. I had a couple of months last year where I got away from club music and it was great to refresh my perspective a little. I felt when I came back to it, I was a lot more knowing of the things that I really connected with — which is why I've started this label. I feel more and more I'm building my own kind of vision of how I want things to be, and through that feeling I relate less with a lot of other stuff that's going around. I feel that when you can't relate to what's going around you, you go one of two ways: either you drop out, or you carve your own path. I think a lot of creative movements are born out of not being able to relate to what's already there. I was happy to have a short break from radio, but radio is great fun and really helps you grow as a DJ. I've just done a couple of shows on NTS and will be doing a new monthly show on Berlin Community Radio starting February 24, from 8-10pm."
How was it being back with NTS in Berlin (alongside Casper Clark during the recent CTM festival)? "It was really fun. It was really hectic, I was in the middle of working on this photo shoot, it was like a 14-hour day, so I had to run out of the studio, come, play 30 minutes — it was a really upfront banging set, I banged it out — and then ran off. It was nice. Radio's a bizarre experience because you have this audience, but they're not there, so you're just making your own energy, as opposed to a club where you're a part of this system. It's kind of weird to do that again, where you just play what you want. There's no reading a crowd, you can just do it if it makes sense to you. I look forward to getting back to radio and doing more."
You've got the release out — is it liberating, or is that feeling that it's out there and you can't control it any more? "I don't find it liberating at all. I'm just moving on — I'm working on the second release now, I don't really think about it. Once it's out, the tune then takes on another stage of its life, it's not mine any more. I'm just trying not to dwell on it. I'm trying to get the second release out in a couple of months, keep moving. I'm very proud of it, it's really nice to have it out there, but I wouldn't say it's a liberating thing."
To me they're both very crunchy, electro/techno sounding tracks — electro in the classic sense. I know you said in the interview with Juno that the ethos of the label is that you want to be able to play out at least one of them, so can you talk about the next release? "The next release is by Slewis — a very good friend of mine, who I've known for about 10 years. He's an old friend who probably knows me musically better than anyone else. We've grown up through similar musical phases, going to loads of similar clubs since we were 18 or so, so it's really a pleasure to work alongside him. He's making some great music, and it naturally fits into my vision because we've come from the same place. That will be his first release. This is one of the things about having a label — you start forging new relationships with people, you can give people a true platform. As a DJ you can do that to a certain extent, but when you can actually release their music then it's a whole other, really nice thing. His tracks definitely fit into a similar sort of vision — you'll see very soon."
You mentioned a Sydney-based artist; can you say anything more about her? "I don't want to say too much about it, but her other musical project is not dance music, so this is a new endeavour for her. The first track that I heard is fantastic, it's really quirky — there's something quite charming about it, there's a lot of character to it. This is something I really want to emphasise with the label. I want the releases to have a lot of character to them. I want to marry the two things, the functional and the musical. I think that's always been an aim with approach to music, with my DJ sets — I've wanted them to work, I think I understand about energy and how to work crowds as a DJ, but I also want to transmit some kind of character, colour, atmosphere."
Speaking of presentation — the artwork for the release is great. Is that going to be a theme or will each release have its own bespoke look? "I think each release will have its own thing. I'm leaving this open. I really want the label to grow organically as I grow. If you look at what I've been as a DJ it's always mutated, because it's a reflection of myself. My integral self is always solid, but there are certain things around that are changing, and your artistic output should reflect that. So with the label I definitely have a certain aesthetic I'm looking for now, but I expect things to grow naturally. With the artwork, I expect that as well. I think there will probably be certain things that will be cohesive, certain ideas, especially with an emphasis on texture which is something that is really important to me, but my plan is for every release to have brand new artwork. I'm excited about it, it's a great platform for me to create visual things.
"The artwork for the first release was made by creating prints via digital negatives and a 19th-Century photographic printing process, and then scanning those physical prints in. I like the idea of routing graphics into the real world via printing and scanning them back in digitally — it creates natural imperfections and tangible textures. I guess not unlike Emptyset's Signal concert we saw at CTM festival now that I think about it. This idea is also evident in the visual approach to the label's website. I have various ideas for future releases, including painting, light installations, photography and illustration. I'm also open to the idea of collaborating or commissioning visual artists in the future.
Talk us through your mix – what was your approach? "I always have quite a particular way of putting together studio mixes. I definitely want to portray some element of what it's like to see me in a club, but usually they're fairly eclectic — it's something to sit down and listen to and get lost in, rather than a mix to put on in the background of a party. As a 60-minute mix, its more eclectic than I could get away with in a one-hour set in a club. There's a lot of emphasis on strong atmospheres, and definitely a bit of club rowdiness in there, not exclusively though. Also there's a work in progress of my own that no-one's heard yet towards the end of the mix."
Words by Aidan Hanratty, 18 February 2015. Leave a comment