Promising 24 releases in 2018 to highlight talent from the Bay Area and a small selection of international artists, Evelyn Malinowski's new label Perfect Location has a certain buzz around it as it takes her community's music off of hard drives and out into the world. Working in batches of four, she's already put out a host of music from producers such as Roche, Memeshift, CMD, Caltrop as well as her own productions as Experimental Housewife. Proceeds from any sales throughout the year will go toward a vinyl retrospective collecting highlights from the 12 months – after that the label shuts its doors for good. It's a fascinating concept, and one that follows a carefully curated narrative arc with meticulous attention to detail and enthralling themes to explore. We caught up with Evelyn to discuss the ideas made real through label, the reasoning behind its limited 12-month operation and how she's trying to encourage producers and friends to complete certain dormant or unfinished projects. We also got to know fellow Bay Area producer Brooke Keller (gayphextwin) as well as Elexos Park, who opened up about their involvement with and releases on Perfect Location, their own projects and their working relationship with San Francisco.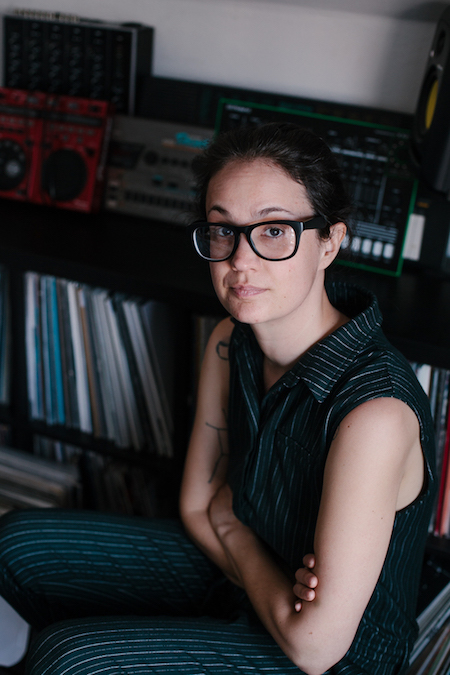 Hey Evelyn, thanks for taking out time to answer some questions. Seeing as it's your first time on the site can you tell us a little bit about your musical upbringing? Was there much electronic music in the household from the get-go or did the interest develop much later on? "Heya, thanks for hosting me and PLR artists! I definitely grew up listening to electronic sounds and dance music. From Enya and other new age acts that my parents had playing in our home, to Technotronic and Snap on the radio, the formation was definitely set for me. I was still pretty young when I took my first huge dive into discovering underground electronica. Summer 1996 is when I started watching AMP MTV every Friday night unbeknownst my parents. I recorded all the episodes and raved quietly in the family living room with my headphones plugged into the TV. That's the same summer I started to learn how to DJ and combine sounds to create a flow of selections.
"I'd spend all day in my room at home during that summer recording mix tapes and writing down track lists. I set up two tower stereos side-by-side so I could emulate having a mixer before I understood what a mixer was. I even DJ'd my own 13th birthday party. Yeah, real cool kid. This is the type of prompt I could and probably will write a book on. My journey with this music continues to shape all that occurs in my life, and it assists me with internally processing what goes on externally. In short, I found electronic music at an awkwardly young age and started participating in it right away."
How long before you started attempting production yourself? "Since I really took to DJing first, production attempts didn't quite happen until later down the line. I wrote a number of arrangements in Fruity Loops Studio when I was 18-19, and I still sample those exports, which is one of the conceptual bits of my latest EP, Ecodance. I have been in several rock bands, somewhere around eight over the decades, usually playing drums (I taught myself kit right around the time I started DJing and got my first four-channel mixer). Later, when I was living in Berlin circa 2010, I played keys in a post-rock folk act called Man meets Bear. After all of this multiplayer involvement, doing solo production of electronica was a natural next step, even though I didn't posses a lot of tools.
"Thus, I used preexisting audio, Audacity, and Traktor to start arranging and editing sounds into complete songs – and this is just one reason why they call me Experimental Housewife. I've more recently accumulated drum machines and synthesizers, so I've been making dance music in a more traditional way. So, the journey continues. Notwithstanding dance projects, I think I'll always make abstract-tronica. I believe it's important to do different things and make different sounds, or it is for me at least. So I'll continue to make weirdo, washed out listening music."
Correct me if I'm wrong but you're from Texas originally but from reading your past interviews you've found yourself living in many different cities over the years. Berlin, Vienna, Reykjavik, Boulder, Santa Fe, as well as spending a lot of time in the Bay Area through your sister. What can you tell us about these travels? Any place you can relate to more than others? "I was born in Texas, yes, but generally I claim I'm from Montana, where I went to university and really did my growing up. Some of my family is still in Texas but I do not identify it as the place I am truly from as far as where I became myself and nurtured my sense of belonging. Most of the other places I've lived, like Berlin and Vienna, I lived in for purposes of studying. I did my M.A. in Berlin and stayed there for several years before coming back to the states, and Vienna was where I spent some time completing a section of my undergrad in German. I've moved around between here and Europe quite a bit. I was even in Malta studying in October. But what I relate to more than the varieties of places I've spent time in is the moving around; I really enjoy setting out and starting over.
"It's hard to say that any of these places I've left behind are still places I relate to. At the moment, I relate most to San Francisco, as it is where I am. It's vibrant, fun, challenging, magically and naturally stunning, and is where my late friend Chelsea, who performed music as Cherushii, lived her entire life. My move to SF is greatly but not entirely tied to the loss of this close friend in the Ghost Ship Fire of December 2016. With such a horrific situation, I came here to show up for Chelsea and the community she helped build, even though she's gone. All that aside, she and I had a few discussions prior to the fire about me moving to the city and her helping me and my partner land. So I followed through on that plan. And yes, I did grow up coming out here visiting my oldest sister who lived here for about 15 years. After a while, I found friends like Chelsea and then started to come out to visit her and do music culture things."
I assume the Jacktone release connection comes from meeting Doc Sleep and Darren Cutlip in Berlin or was there a Bay Area link there already? Can you tell us a little bit about that Place Writer release, I really enjoyed that one. "Actually the Jacktone connection came through Chelsea. She was at the premiere performance of Place Writer at a festival in 2015 and pitched it to Jacktone. It really was a great match, and Darren and Melissa are very supportive and easy to work with. Their sound for the label really is set apart from what other techno labels or even experimental labels are doing. Proud to be onboard, and they really champion Bay Area artists.
"Place Writer is a very special project. It's a conceptual hybrid production about memory and cognitive behavior. The idea of writing a place down is about cognitively or intentionally marking a location in your mind, noting how it makes you feel so that you can anticipate those feelings when you see the place or memory coming up again. I find neuroscience and metapsychology fascinating, and after doing quite a bit of growth and therapy for PTSD, I started making the songs that comprise the album only to realize I was sonically externalizing my own triggers. There's quite a bit of live keys, chanting, guitars, and drums throughout the album, so there's a tangible, kind of post-rock feel to it as well. You can read more about it and view some of the footage used during the live performance here. Really glad that you enjoyed it. Maybe one day I'll start performing it live again, or I'll do an edit album of it and process those sounds – and memories – even more."
So let's talk about about the new label Perfect Location, which you started at the very beginning of January with the release of Roche's A Genuine Effort to Make You Comfortable. Can you tell us a little bit about the idea in setting up the label? "The idea for PLR mostly came from me feeling sensitive about finished or mostly finished music in the world, whether it's mine or that of friends, and how it is just sitting around on hard drives. I have so many friends who continually pump music out and it doesn't have anywhere to go, so I wanted to organize a platform for that. Chelsea again plays into this, since she's always made so much badass music without it being able to go anywhere, apart from her regular spot 100% SILK. We processed this setback a lot, and I know she'd be really into this concept.
"The idea for PLR also came from me feeling a bit creatively frustrated in the late summer, so I figured out a musical outlet besides producing or DJing that still involves storytelling, compiling, and mood-curation. I'm a proactive person when it comes to most things, so I decided to manifest a label but with certain restrictions, like the 12-month only operation. At the end of the 12-months, we will have one last release: a physical retrospective compilation, with one track from each of the year's releases. The label will be a contained moment, a microburst, if you will."
Why the choice for a limited 12-month operation? "There's a few reasons why I chose this format, the first being that, well, nothing lasts forever. I've seen so many Bandcamp labels start strong and then grow completely dormant, and I suppose most of the time it's because it takes a lot to manage a label and a roster, so people's lives get in the way of the project. Money is another huge factor in this. Secondly I wanted to create a brand, concept, and platform that reflects my own tastes and serves others' creative processes, but only in a sustainable way, and in a way that would work for me so the label wouldn't fall dormant while still operational. What I figured would work is a finite commitment to creating a unique, high quality concept filled with some of the best music I know of. Another reason I wanted to create a finite roster was because I wanted to curate and order the releases, like ordering tracks for a mix tape. To do that, you need a start point and an end point. The roster is a live archive that possesses a complete flow and narrative arc, with an inviting introduction, crescendo, turning point, reflection and recap." The idea is to put out 24 releases from 24 different producers right? "Yes, but it's more like 21 different producers since some releases will be from the same person producing different sounds under a different moniker."
Can you talk a little bit about you came to know some of these producers? Are they all lined up and confirmed already? Are they a mixture of people you know in real life or is it a mixture of online and off? "Everyone who has contributed to PLR is someone I know in real life. Some folks I consider close friends and people I see often, and some are acquaintances whose music I want to support. Either way I see a clear alliance between the progressive Bay Area music community and the other contributors who are busy where they live (I have only a few select non-California-based contributions, and they are coming from seemingly random spots like Montreal, Florida, Berlin, Philadelphia, and Copenhagen). With the curated format of the label, I asked to receive at least previews of what they want to contribute ahead of time so I could order all the releases in the right fashion. I put out a call and asked people to either submit items they have lying around or write something new within a specific timeframe. It's also encouraged some folks to finish projects they hadn't yet completed."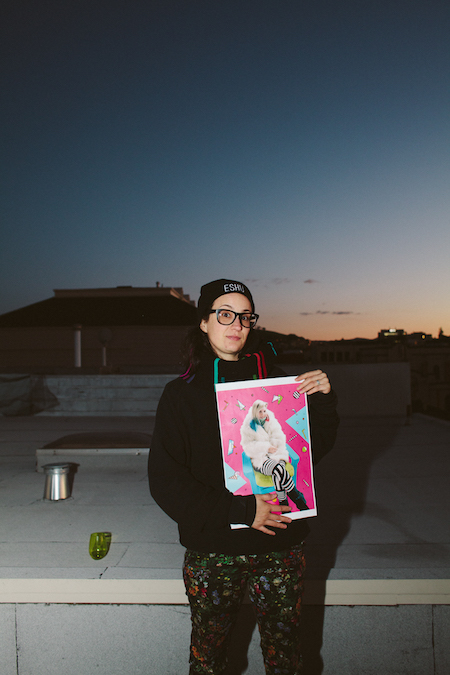 I was reading an old interview with you and enjoyed how you discussed the idea of being captivated by the affect of a series of long, strong emotive mixes. With the conceptual process of the label focusing on 'location, fleeting moments, microcosmic styles and stories' do you find there's a reoccurring theme to your music and the music you listen to on a daily basis? Where do you think this comes from? "As you can see, I've moved all over and traveled quite a bit, so geographic intersections and energies really inform not only the label's aesthetic but also my poetics as a music creator. I think that documenting and logging what occurs on not-so-banal – or sometimes completely banal – occasions is instinctual to the human species. It's how stories are made, and eventually histories and cultures come out of those stories. I took to documenting with music — or "soundtracking" my surroundings — at a really young age, and I guess projects like PLR or conceptual DJ mixes that I do as ExHouse are just a highly evolved examples of me doing that same thing: playing the right track at the right moment.
"Perhaps some of it comes from me yearning to do something like the Global Underground series, which I was obsessed with as a young teenager DJ. Yet I think I liked that project so much because it was all about matching music to create a story about a geographical location, and it's only about that place and that singular trip there; I think I liked the concept before I got into GU. Where does a drive to complement a moment in a place come from? Your guess is as good as mine! I just know that it's powerful and something I'll continue to do."
What else have you got on the horizon that hasn't maybe been mentioned so far? "I'm going to mostly focus on the label and continue to write dance tracks. I'm DJing often here in SF and I help host a party with Roche and two other rad DJs, Arnold and Blakeblakeblake. It's a weekly party that Cherushii started with Roche, so it's important to keep it going. We have fun. It's called Run The Length Of Your Wildness and it's on Mondays. That Monday part always poses very interesting challenges as well as unbelievably strange — and often inspiring — nights. The party mostly focuses on championing local talent that doesn't play out very often, so there's a huge diversity of what's booked from week to week.
"Ben and Chelsea put out a compilation in 2016 that was consolidated into a sponsored 12" release which has been circulating quite well. We're currently putting together a follow up compilation. Ben and I also started doing an in-store party at Vinyl Dreams with SF favorite Lily Ackerman, so that's now in the flow of my calendar as well. But all that aside, my immediate horizon is full of commitment to PLR. I want the label to be a looking glass for non-locals to see how very active and forwarding the Bay Area underground music community is right now. I'm so proud to be part of it, and I'm so happy about people's contributions to PLR. There's some seriously great music in this living archive, and putting all this together is my way of giving back to and participating in a one-of-a-kind community."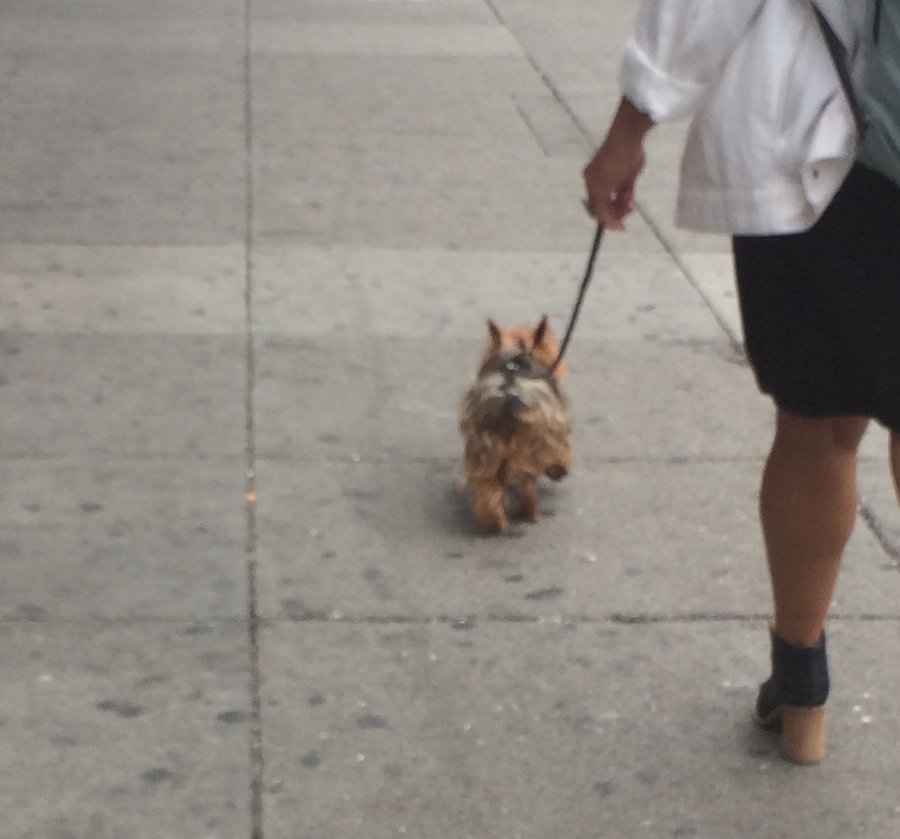 Experimental Housewife – Ecodance Artwork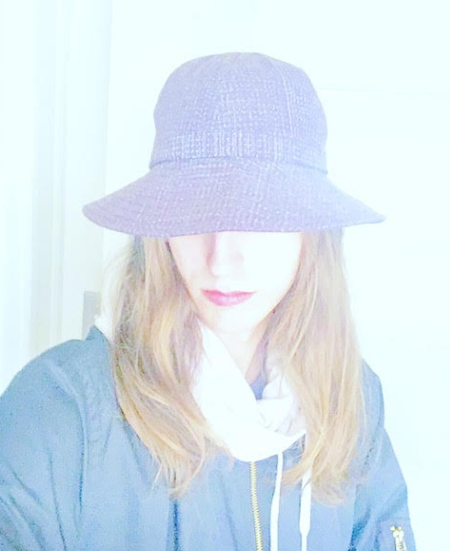 Hey Brooke, so like with Ryan and Evelyn, and it being the first time interviewing you three on the site I thought I'd ask some pretty general questions to start. First up, on the weekend just gone you played a live set at Counter Pulse for the Surface Tension night with Infinite Beat hosting downstairs. How was it and what can you tell us about your current live set? "Hello! Surface Tension is 4 people, Nihar Bhatt (Nine), Chris Zaldua (DJ CZ), Jason Polastri, and Justin Anastasi. Their parties have been a huge influence on me in the 4 years I've been going. The one I played last weeked was particularly special because it was only local artists, no touring headliner. Just Surface Tension residents upstairs, then Topazu, BLEIE, Roche (who is also on PLR) and myself downstairs. Local legends The Creatrix, Piano Rain, and Russell Butler all played together to close out the party too.
"Honestly the night was indescribable. I played an ambient set with an Elektron Monomachine, A4, Digitakt, Digitone, and Pioneer DJM350 to some amazing visuals provided by Chelley Sherman. I am really proud of my performance, but playing all my sad music was a little difficult for me. I also played a funny DJ set downstairs at 5am. The first half hour was a bunch of stuff from my forthcoming album on PLR as Brooke Keller, and the forthcoming gayphextwin album spiro coming out on Jacktone. Then as I started to become more delusional I started playing Strawberry Switchblade and Grouper tracks. It was a perfect morning."
As someone who's learning about San Francisco and the Bay Area and its music scene through reading past interviews or old tweets it's funny to come across names of venues that mean possibly nothing to me yet might mean a lot to you. An old tweet of yours about playing at The Lab, LCM and Noise Bridge in the space of a month seemed to be a big deal to you in 2014. What can you tell me about those venues and any current ones? "Oh wow! Thanks for reminding me I needed to delete my Twitter. The Lab is a special venue to me because it was one of the first places I was able to make friends with other musicians. Sky Madden (bass player of the band Chasms) was putting on a lot of freaky shows that blurred the line between noise and dance music, and introduced me to a lot of styles of performance that were totally new to me at the time. Nowadays, though, the venue where things are really happening is The Stud. It's a cooperatively owned queer nightclub in SOMA. I help with a party there called Intersection every first Thursday. It's put on by Nihar Bhatt and Russell Butler, and most nights it's them DJing b2b all night, but I'll sometimes play live too. Sybil Jason and The Creatrix are playing the April edition which is going to be super cute. DJs Jordee and Mathew Paul also throw the best party every Wednesday there, called Kosmetik. The Stud is really great about creating space for queer people, and actually they're so good at it that it's gotten hard for me to get excited about parties that aren't happening there."
How did you start to get involved with music community here? Was it a case of sending music to people, meeting at parties or another avenue perhaps? "The first party I really fell in love with was Icee Hot. Ryan Merry, aka Elexos Park of PLR, was a resident DJ and his sets were some of the first proper DJ sets I ever heard. One time they brought out Juan Atkins, and I went to that party not knowing who Juan Atkins was. That was the first time I ever totally lost it dancing. Something 'clicked' with me that night and I started becoming more social. The person who really helped me make connections with people though was Doc Sleep, who helps run Jacktone Records. She and Darren Cutlip believed in my music before anybody, and my album ~ was one of their label's first releases. Also, every Bay Area artist who has ever released with them has become one of my closest friends. Particularly burnet207, Experimental Housewife, Russell Butler, and Vidiian."
What can you tell us about the generative piece of music Tactus Tempus you recently performed with a large group of electronic musicians and video synthesists from San Francisco? "Tactus Tempus is a piece that Ryan Smith (Taraval) really loves. It was conceived by Frank L. McCarty and was originally performed in Berkeley on 5 EMS synthi back in the 70s. The 5 musicians in our 'super group' were Evelyn Malinowski (Experimental Housewife / Boss of PLR), Russell Butler, Ryan Smith, Anthony Ferraro, and myself. It was basically a 30-minute improvisational sound collage, or maybe an ambient piece, that reached a climax at a set interval. I mostly created fm sub bass lines, played samples of birds taken in the mission district, field recordings of what the inside of Chez Panisse sounds like, and chopped up bits of Rose McDowall vocals. We did so much better than anybody was expecting and I really hope the recording comes out eventually. Maybe on PLR?"
As well as telling us about how the new EP stone butch anthems came about what prompt the decision to release this under 'gayphextwin' and not under, say odi me? Was the first 'gayphextwin' live show at the Underground SF with Adra around January? "Making music is a therapeutic process for me, and releasing under such a depressing alias was starting to get in the way of that for me. 'odi me' poorly translates to 'I hate myself' and considering all the strides I'm taking in my life to try not hating myself, I figured it would be healthier to have a name that was funny, and maybe even a little bit arrogant. My workflow has also changed significantly since my 2 albums as odi me. I do everything in one take on hardware now, where as before I really meticulously programmed things into DAWs."

I was listening to your Infinite Beat mix today for Valencia Radio and it seems you're sitting on a lot of unreleased music including what looks like a collaboration with fellow Bay Area producer Rose Cherami, as well as a producer called Crimewave who I can't seem to find any info on. Do you find you're making more music than ever at the moment? What can you tell us about these collaborations? "Well, I sorta just make music in much of my spare time so, ya, I'm sitting on a lot of unreleased content. Actually it's kind of gross how much of it there is, I could never release all of it. I will say though that I've made more in the past 3 months than ever before in my life. I wake up around 5:30 am everyday, and try to record a rough draft of a track before my coffee is ready, so that I have something to listen to while I smoke a cigarette, then I'll usually think about the track at work and hopefully record a final take of it once I get home. I'm a baker by trade so I try to bring a similar discipline to my music, in that it's something that needs to be happening everyday. I'm trying to let songs stop being so 'precious' if that makes sense. I've also been lucky to see so many of Aja Archuleta's live sets as Piano Rain lately. She played a two hour live set at 4am on a Monday morning to close out Folsom Street fair at The Stud last year and that set taught me everything I needed to know about live dance music."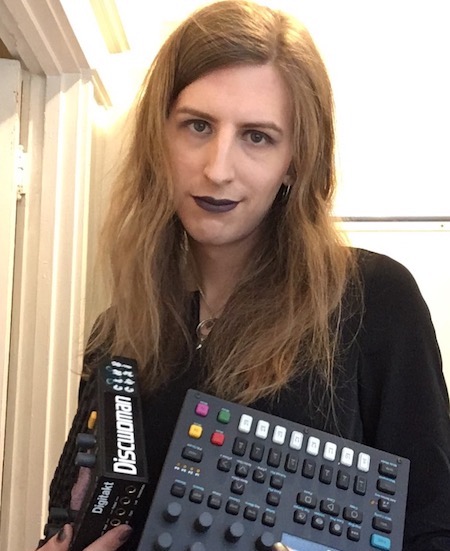 What else have you got on the horizon that hasn't maybe been mentioned so far? "I have a bunch of material with Rose Cherami (who also made the art for stone butch anthems on PLR). We originally met when I saw her perform at Run the Length of your Wildness (a party started by Roche and Cherushii, which Evelyn is now also apart of as well). The piece from that mix is a cut from a much larger improv we recorded. She helps run a label called True Indigo so maybe we will release some of it someday. Crimewave is a project of Andy Gibbs, who now releases music as SUPPLICATE. Those collaborations are somewhat older, but I would say Andy was a mentor for me musically. I've made more music with Jacktone artists / my neighbor burnet207 than anybody else tho.
"Something I enjoy about releasing music with Evelyn on PLR is that I feel like she can emphasize with a lot of the emotions that inspire my music. I can say the same for Doc Sleep/Jacktone as well. I'm more comfortable working alongside other queer woman, and my relationship with both of them has helped me navigate many things in life, even outside of music. Having community like that keeps me excited about writing. As far as what's next, Brooke Keller full-length on Perfect, gayphextwin full length on Jacktone Records, self-released EPs as Patience Waining, and djcheaplocalgirl, collaborations with visual artist Lex Young, DJ sets with She Might be Trouble, starting a band with Crissy Bell, and finally I am beyond thrilled to be playing a live set at the Gays Hate Techno spring gathering in May!"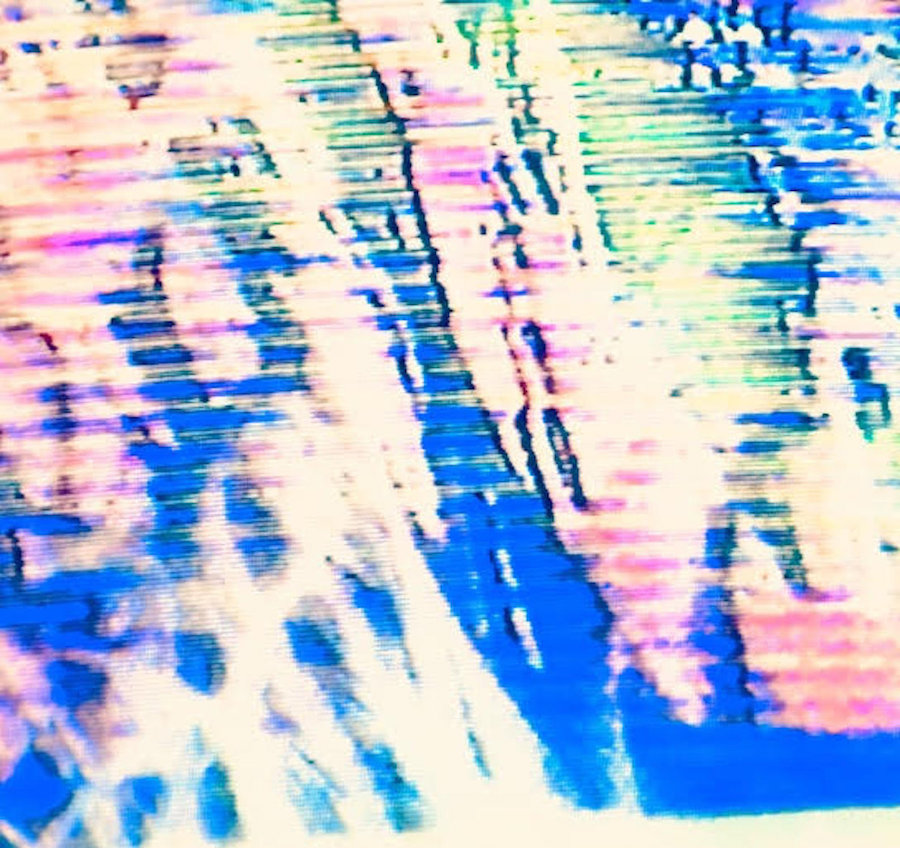 gayphextwin – stone butch anthems artwork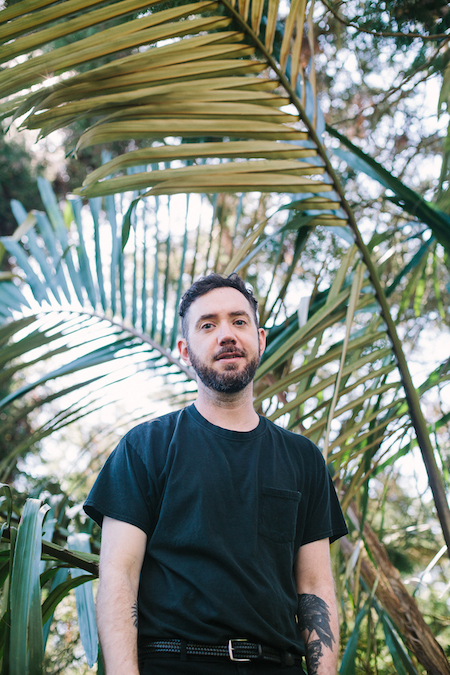 Hey Ryan, sorry for lateness on these, hope they're ok! Thought we could start by talking about the new EP, seeing as it's hot from its release two weeks ago. Titled Bloom, you've described it as being centered around nature, growth, rejuvenation as well as contrasts and dualities. Can you start by explaining any details around the making of the release, how long it took, time of year etc and how you now look at the finished EP? "I wrote the songs while living in the SoMa district of San Francisco, which is very urban and quite ugly with a lot of auto body shops and personality-less new condo buildings going up. There is a lot of traffic and litter and and homelessness and tech-bros and overall it's not a very peaceful or pretty place (there's some good clubs in the area though!). So I think that this record was sort of a reaction to that environment. To soothe my mind, I watch a lot of nature documentaries, as well as documentaries about Japan, and there is something about the way that the Japanese traditionally appreciate and interact with nature that I really admire. A poignant haiku about a gently flowing stream, a quiet appreciation of a pleasingly-shaped rock with just the right pattern of moss growing on it.
"We live in a really stressful time, and we often lose sight of ancient and universal human qualities. Humans probably more disassociated with the natural world than ever before, especially those of us living in big cities. Electronic music is particularly urban and unnatural. So I was interested in the idea to express concepts of wildness, growth, blooming, in a sort of 'techno' context. It is a springtime record, representing rejuvenation and the beauty that can spring forth after a cold and dark time. I tried to put more work into the production than I had on any previous release, just kind of really taking the time to make sure I got it right. When I met Evelyn, and she told me about the concept of Perfect Location, I thought it would be a fitting outlet for the songs. I like the idea of a rapid and finite string of releases, especially from mostly Bay Area locals. There is a lot of under-represented talent here and she is doing a nice job of unearthing and pushing these folks out to a wider audience."
You're one of the co-founders and resident DJs at Vague Terrain. What can you tell us about the night and some of its past parties and guests? "Vague Terrain is a monthly night we (myself, Chris, Yaniv, and Pamela) do here in SF where we focus on creating a different kind of club experience than the norm. It starts with the music. We focus on sounds that are less commonly found on North American dance floors. Generally we avoid more traditional club styles of house/techno/etc. There is a lot of that happening here in the Bay and it's great. But we are trying to spice up the scene and add a little variety to the SF club diet. We like to say we play slow-mo techno, tropical biorhythms, confused breakbeats, industrial-strength ambient, sloppy dub, post-punk kosmische, IDM, EBM, and more.
"We always try to have live acts. We are at a small club called Underground SF which is basically a dive bar with a dance floor (it's also where Evelyn & crew host their Run The Length Of Your Wildness nights). We also strive to transform the club interior into a place that is engaging and feels maybe a little soothing. Pamela is our resident club experience designer and each month she creates a new theme, but usually includes lots of plants and flowers, iridescent materials, and aromatherapy. Yaniv makes 100% analog video projections (as well as is a fantastic DJ) that give our nights a real visual identity. We set out to make a party with softer edges (without being soft), and hope that you leave feeling refreshed and invigorated. Its a small club for friends and Bay Area freaks who appreciate a unique approach."
You had a bit of a break from releasing new music, coming back with the new alias Elexos Park and your Soma EP after three years. Icee Hot had such a long successful run with the parties and you being able to release a steady stream of records; I can imagine it's like cutting a cord, very sudden. What can you tell us about the name change and the reason it took three years to get there? "Icee Hot was a super rewarding experience with my friends that lasted 5 years. We did a lot of cool stuff and I feel really proud of the fact that we were able to make our mark on SF nightlife and present our friends music to an international audience through our label. So yeah when that ended, I was kinda like 'what do I do now?' I intended to take a little time to just work on strengthening my production chops, then some events happened that caused me to make some major changes in my life. It was all for the positive but I definitely had to go through a serious readjustment period.
"I went to Berlin for a bit, and found myself struggling to figure out what I had to say through Ghosts On Tape anymore. It was a bit of an artistic crisis, I guess. I just felt like very much a different person I was 10 years before when I started Ghosts On Tape, and the project had run its course. I absolutely needed a clean break and a fresh start, not even from a marketing perspective, just on a completely personal level. I thought about the name change for a long time, I just wasn't really sure how to implement it. When I came back to SF from Berlin, I knew it was time. I took on a new focus, and in the last year and a half or so, have felt more inspired than ever. I think I've made my best music so far in this period, and I feel like I'm still improving. I have a much clearer vision now and the time and energy I've put into improving my craft has given me better tools to express what I want to say. It also helps that I'm sober now so I don't feel like a hung over piece of shit most of the time like I used to!"
There was a question you asked Anthony Naples back in 2012 about how you mentioned you were possibly getting a bit self-conscious about your tracks now that your name was out there and getting attention. Anything like that still going on or has the new alias detached those sort of feelings and given you a fresh start? "Nah, I feel like I've moved past that a bit. Obviously every artist has (or at least should have!) some amount of self-doubt, but I don't think about it like I used to. I feel a lot more confident now and I think it just comes from getting a little older and having more experience."
Can you tell us a little bit about your working relationship with the Outpost crew? I really loved the split you put out with fellow Perfect Location artist Roche back in November. "Outpost is a couple of talented young guys out here in SF, Michael Claus & Cassidy (CM-4). Also it was Johnny Igaz's thing before he passed away in the Ghost Ship Fire. I love that they relaunched the project in part to keep Johnny's legacy going. He was a really special and super cool person and is terribly missed in this scene. When Michael approached me to do a split with Roche, I loved the idea. I've known Ben for a while and he gave us an awesome record for Icee Hot, so it was a totally natural fit. I love doing stuff with Bay Area artists and labels. Despite all the tech-gentrification bullshit and money-hungry dickheads everywhere, there are still a lot of talented, smart, creative artists here, and the world really needs to know about it!"
Correct me if I'm wrong on this one but one thing I've really enjoyed about researching into the questions for you Evelyn, and Brooke is how everyone involved in electronic music in the city seems to know each other with crews overlapping or everyone playing each other's nights it seems. Would you say that's an accurate description? You've described it as its 'own little world' in the past? "I think it's accurate. Geographically, San Francisco is small, but there are a lot of great parties and knowledgable, dedicated music lovers here, so it's inevitable that we work together. I still believe that it's one of the best places for electronic music in North America. Promoters, DJs, producers, label owners, and club-goers really seem like they are invested in lifting up our local talent. That's how it should be, as far as I'm concerned."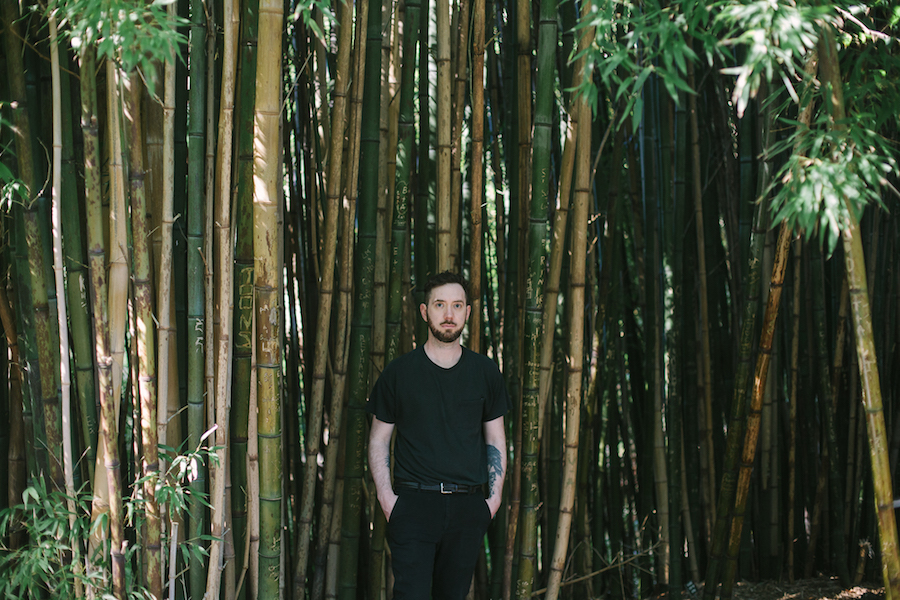 Back when you were doing Icee Hot you stated how there was a ton of music not being represented here in the city, which was one of the main reasons for starting the night. Do you think that's changed now? "Oh it has most definitely changed. We had the idea to do Icee Hot in 2009. It was this weird time where it felt like club nights were dominated by minimal techno, blog-house, and terrible, terrible dubstep. Looking back, I probably just wasn't going to the right nights! I know there was cool and interesting stuff happening but at the time, we sensed a void that we felt needed to be filled. Now almost a full decade later, there isn't a week that goes by that doesn't have multiple great events. Some excellent new promoters have stepped up and the scene seems to be in good hands now. But there are always new sonic territories to explore, and that's what we are trying to do with Vague Terrain. People in San Francisco are always up for something different and out of the ordinary, so I really enjoy being a part of bringing that to the scene."
What else have you got on the horizon that hasn't maybe been mentioned so far? "Just keeping at it in the studio right now. I recently just took a few weeks off from making tracks, as I had a pretty productive last year and a half. As Ghosts On Tape, I had four releases in a five-year span. As Elexos Park, I've done four releases in a six-month period. Two of them self-released on my bandcamp, the Outpost split with Roche, and Bloom on PLR. I'm gonna take a little time to learn some new gear and get confident with that, then I plan to explore some longer-form release formats. We are about to enter our second year of Vague Terrain parties, so we have some new stuff we are cooking up for the future, including performing at the first annual Mutek SF in May. I think the festival is gonna shine a really great light on what we've got going on here."