A staple on the deep-digging DJ circuit for more than a decade and a prevalent figure in pushing heady versatile house and techno and minimalistic groovers across clubs around the globe, Berlin-based American Oshana has stacked up a number of accolades throughout her career. Releasing music under a multitude of labels such as Brouqade Records, YoY, Partisan, and more recently her own label Psionic, her refined dancefloor focused style have made her a natural fit for DJs needing solid, understated club groovers that span distinctive shades of electro, breakbeat, techno and acid on her newest releases. Selecting music for her Truancy Volume that she's described as more emotionally intelligent, this hour long mix is mixed smoothly and seamlessly, and infused with Oshana's trippy, but upfront groovy energy. Yet whilst past recent mixes of hers have adopted a stripped-down and cosmic funky groove, here she shifts into straight club rollage, with entrancing and beautifully subtle melodic undertones making it a heads-down mix that'll have you eyes closed and pining for the dancefloor.
Hey Oshana, thanks for taking out the time to answer some questions and doing this mix for us! So just to start, how have you been, and how has the year been getting on for you so far? "Hey Truancy, it's an absolute pleasure. I'm great! The sun is finally shining in Berlin, spring has sprung, and I'm ready to metamorphosize. This year has been full of changes- positive changes. I released a new EP on Anthea and Velasco's PILLZ imprint after taking a year off, and my eyes are already set on the studio (just in time for Festival season). Let's see how much I can cram in before summer kicks off!"
So as it's your first time on the site I was wondering if we could go way back a minute and talk about how you first got into electronic music and DJing? From what I understand you're originally from the midwest in the US and your parents already had a pair of turntables in the house whilst you were growing up? Was house and techno already a staple part of your household growing up or was it something that came later? "I can see you've done your homework! Very nice. Well, the story is that we've always had turntables, but they were always busted. That never stopped me. When I was 11 years old, I made a deal with my parents that if I was still obsessed with music and DJ'ing by my 13th birthday, they would buy me my own set of turntables. They held up their end of the deal, and I was mixing records 2 years later. As for house and techno, that's a totally different story. Most of the records in my house were disco, R&B, funk, and soul except for my mother's records – she loves the Beatles. I'm going to be super uncool and admit that I've never been a fan of the Beatles. Naturally, I stuck to the old disco records, which is probably what lead me to techno and house, in the end. I was always obsessed with the dance or techno remix of every cassette tape I owned. That was my first introduction to these genres, and I had these remixes on endless repeat. For those of you familiar with cassette tapes, that involved a lot of painful waiting and rewinding in an endless search of that 4X4 beat."
If I bring up the name Electric Circus what does that mean to you? "Oh, you know! That was my favourite dance program back in the day. It was this satellite TV channel on MuchMusic out of Canada that was filmed live in a club. That was the first time I saw Carl Cox perform and, also, where I discovered artists like David Morales and Armand Van Helden. I was absolutely mesmerised by them, and that was the only medium I was able to access them by, given that I was so young at the time. I think people underestimate how powerful these shows are in shaping culture and inspiring younger generations of DJ's, like myself. They were essential in providing a platform for us to gain knowledge about club culture and electronic music, just like Boiler Room, etc. is today."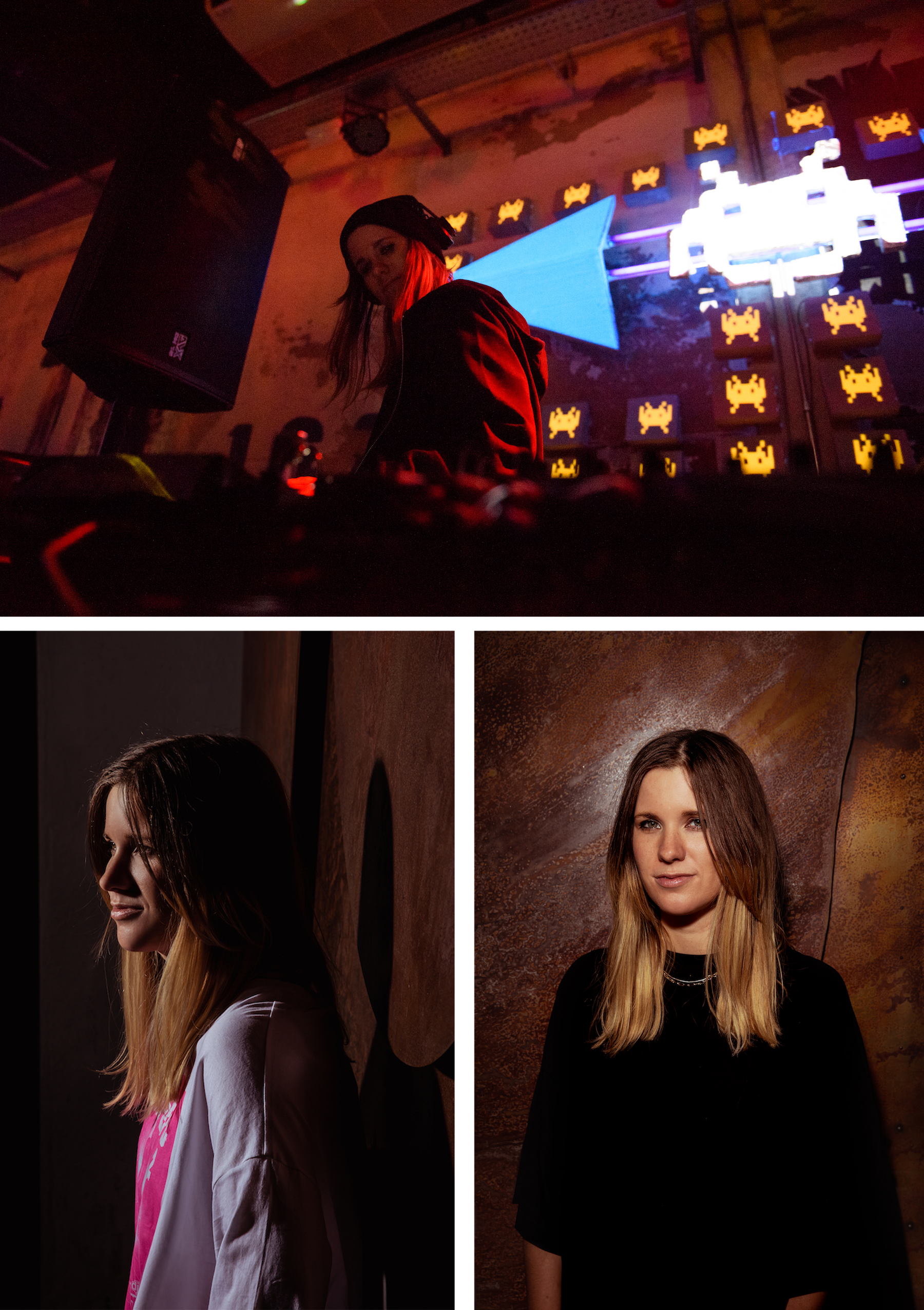 So can you tell us about some of your formative clubbing experiences? Do you have a first dance music experience that has really stuck with you all these years later? "My earliest memory is accidentally walking into a nightclub when I was on family vacation. This was before I was even a teenager. I remember this overwhelming sense of belonging. The feeling was incredible until the barman asked for my ID and kicked me out. That was only an hors d'oeuvre. The real clubbing experience came in Miami during WMC. On that occasion, I was watching Richie Hawtin absolutely annihilate the decks (at the time he was playing a drum machine in tandem with 2 decks). The venue and overall vibe inside the club was electric. For anyone who knows that feeling, it literally gave me goosebumps. I was awestruck not only by Richie's technical expertise, but his overall creativity and seamless programming. Everyone was locked in and connecting with one another. It was one of those magical nights that left me inspired to become the DJ I am, now."
You've been releasing music since 2013 when you first released your 'Reminisce' EP, and your latest record the 'Letting Go' EP came out in January. Can you tell us about any running themes in your music over the last decade? What's changed the most for you, and what's changed the least? "The predominant theme is trippy and heady. Every EP presents a new side of me, which is why I prefer to keep my release schedule light. I'm constantly trying to challenge myself and seek out new methods of creating, which helps me to grow as an artist. I also find that it's important to stay true to myself and maintain an identity. For me, that means keeping an overall consistency that honours where I came from. One of my earliest influences is hip hop, so I honour that with my percussion and drum saturation. However, my approach to production has changed, considerably. For one, it's become more musical in a sense. I've also incorporated more machines in my setup and placed a heavier emphasis on sound design."
How often are you in the studio making music? What is your current schedule like? Did you know 2022 was the only year you didn't put something out since 2013. Was that like a little break post-album release? As much as I can be. So much has changed for me, post-COVID. I started working again, in finance, so my time is much more limited. I've had to re-think the way I produce and when, which is weeknights and the occasional weekend. I certainly miss the full-time DJ life, but I feel more balanced these days. My new schedule forces me to make the most of my time, so I've had to approach my workflow differently (working smarter, not harder). As for taking a year off, I thought it made sense to wait after releasing such a large body of work. I wanted the album to be digested properly, and I also wanted to become inspired, again. Release schedules and pressing delays also helped to make that a reality."
How did you find making the album? You cited a number of varied influences such as Sade, Grand Pubah, Black Moon and Boards of Canada in the making of it. What was it about the productions in those producers and artists you enjoy so much? "The process of creating an album was incredibly therapeutic for me. I've never felt so free to create and to be creative, beyond the typical boundaries coming from genre-based musical structure. It was also a wonderful challenge to create cohesion between the individual tracks and maintain an underlying theme. For the influences I cited, I think it's the energy of the productions, themselves. Something about their music seems raw, honest, and vulnerable. With that energy, you can't help but feel something when you listen to their music. In that sense, I completely identity with them."
What musical styles and artists have been most influential to you? Do you find yourself listening to more contemporary music or older tracks? What is your preferred method for finding new music? "The musical styles that have been most influential are hip hop, jazz, R&B, and disco. As for artists, Tribe Called Quest, Evelyn "Champagne" King, J Dilla, Donald Byre, there's just too many to list. I have a never-ending catalog of great music from the late 70's until the mid-2000's. It goes without saying that I'm mostly inspired by older music. As for new music, it can be really challenging to stay on top of all the great music coming out. I prefer to browse my Soundcloud feed as well as check Bandcamp, Deejay.de, Decks, Hardwax, One Eye Witness, OTG, 60Waves, and various online platforms when it comes to new music."
Can you tell us a little bit about how your live set is coming along? I saw some amazing videos on your Instagram as you got ready for a live performance at De School. You've got an orange Akai MPC-2000 XL in there. Can you run us through how a good show might go for you? "My live set is always evolving. It's mostly unreleased music as well as tracks from my latest EP. Every time I finish new music, I update the set. As for now, I keep it simple and effective. I'm using my Octatrack for backing percussion and various one-hits, Ableton, an APC40 MKII for midi control, and a Pioneer RMX-1000 for FX. I don't bring my MPC on the road, as it stays in the studio. A great show is one where I'm very prepared. There's a great deal of prep that goes into creating a live show- it's about cue points and timing, the overall programming and storytelling behind the set list, and chopping up the right clips from my productions to deliver the biggest impact. It's also about creating moments and building suspense, which is what I've been able to deliver with the introduction of my FX unit."
What can you tell us about starting and the running of Psionic? Had the idea been on the cards for a while or did the collaborative first release between you and Anthea spur that on? Has it been an enjoyable experience so far? "Psionic has been on the cards for a while. I've always wanted to start a label of my own, mainly because I wanted to have total artistic control over my releases and the freedom to deliver whatever I wanted. As for Astral Travel, it seemed like a natural fit for the first release. I already had an EP prepared, but it was incredibly important that I include Anthea at the very start. She's been the dominant figure throughout my musical career, a propelling force that's inspired and uplifted me to create. I wanted to pay tribute to our connection, especially because I was the first artist to release on Partisan, her label. Running a label has been very enjoyable, but it's also challenging and time consuming. That's why I'm taking a new direction. WE'RE taking a new direction, hint hint. More on that very soon!"
How did the Reade Truth record come about? He's such a pioneer of techno in New York in the 90s it must have been amazing to have him on as your third release on the label. "Reade's release was a long time coming. I initially met Reade, because I bought one of his records from him when he was living in Frankfurt. We stayed in touch, and I eventually built up the courage to ask him when we met for the first time in Frankfurt. Odd, considering that we both lived in NYC at one point and never crossed paths. I've been a long-time fan of his work, so it only seemed natural that I include him in the fold. He's an artist of similar ethos-dancing to the beat of his own drum and staying true to himself. That's not an easy feat, considering how long he's been in the game. It's a constant push-pull for artists like him, but I really respect him and his perseverance. It's an honor to have him as part of the Psionic catalog."
What have been some standout shows you've recently played in the last year? When does a show become a standout for you? Is it the crowd having fun, the technicality in which you've played, the songs you've picked, the location? Or really just a combination of all that. Do you recall any songs that have had the biggest reactions for you at the moment? "There were many standouts this year, but the one that tops the list for LIVE shows is my first time at De School in Amsterdam. For DJ sets, Swing Festival in Georgia. A standout show is a combination of everything. It's when you walk into a room, everyone is connected, and you can already feel the energy at its highest level. The setting is always important, the sound, the crowd, and the level of comfort I feel behind the booth. If I feel free and relaxed to take risks and try something new, that's a sign to me that it'll be a standout show. It comes down to the connection I feel with the crowd. The biggest tracks, as of late, are coming from Pily. If you don't know her, check her out. We met many moons ago in Mexico, and she's absolutely crushing it as a producer these days. Her tracks are like catnip for the dancefloor."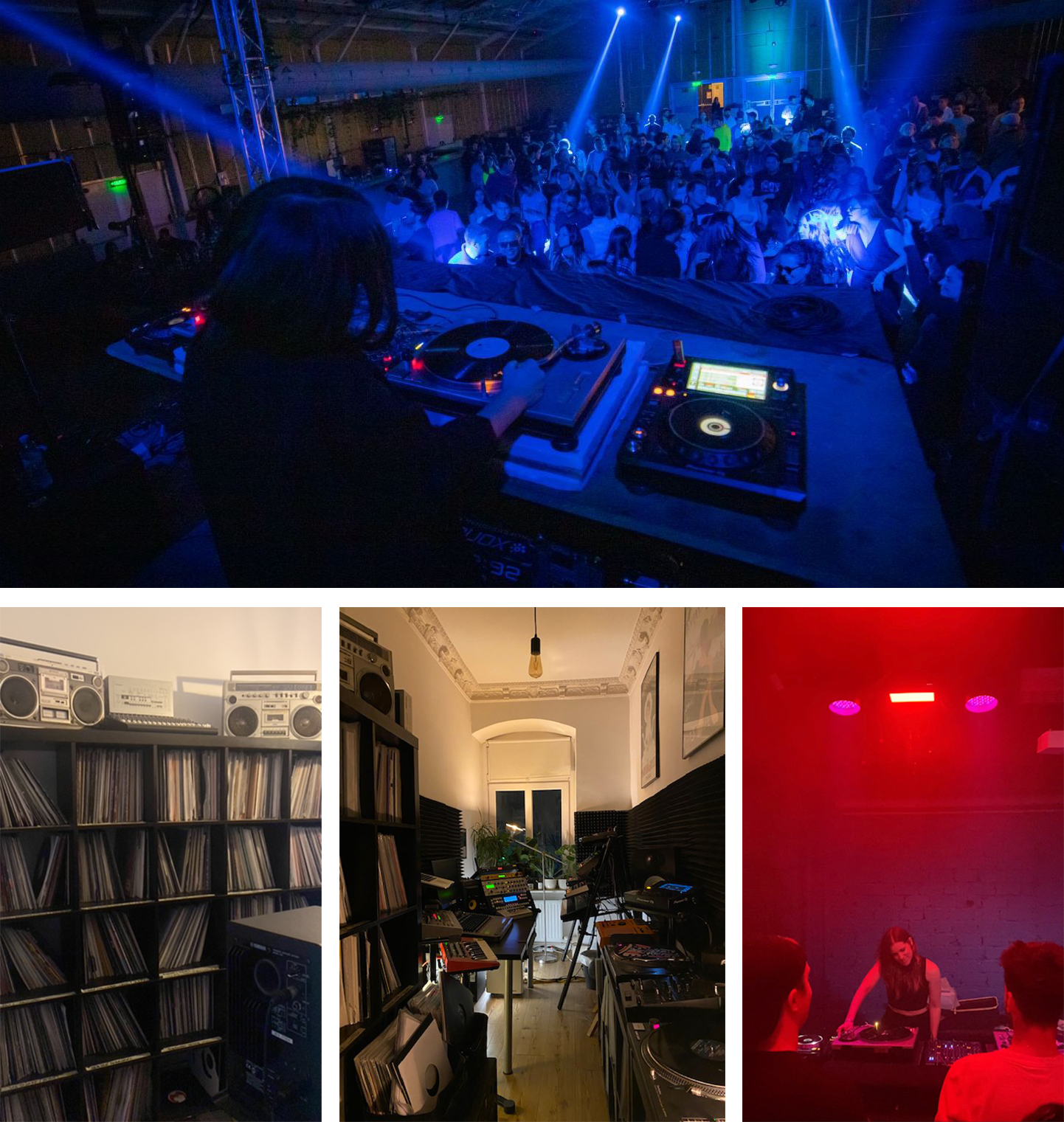 What sort of other hobbies or interests do you have outside of electronic music that keep you inspired? Are there any books, films, art pieces or other things you've seen or been reading/watching that you might want to share? "I love being in nature (but not in, in…I'm a Virgo). I find nature to be very inspiring, and it's a great way to quiet my mind and centre myself. I also enjoy visiting modern art exhibits and reading. I love sci-fi films, and there's no shortage of movies to watch given that I work for Warner Brothers. As for books, I've been really into self help books and books about electronic music theory. This is the year of upskilling, for me, so I've been doing everything I can to soak up as much knowledge as possible. Some books I can recommend are "Letting Go" by David Hawkins, "Dance Music Manual" by Rick Snowman, and "How Music Works" by David Byrne.
Can you tell us about three albums that a) define you two getting into electronic music, b) maybe a midway album when you were fully invested in DJing and and c) a recent album that you've especially enjoyed? "The very first album I ever bought (on vinyl) was "Illmatic" by Nas. That was a prolific album in every sense of the word-I can still visualize the album cover. I know it isn't electronic music, but it's the first album I bought after I received my first set of decks. If we're keeping with electronic music, one album I'm especially fond of is the TechElectro version 2.0 album. I searched like hell trying to find that album, and I randomly stumbled across it while touring the states in Seattle. I bought it from a shop that specializes in Rock music. It was a rare but beautiful find, and it's the total embodiment of the influences I heard growing up in the Midwest. Another timeless album I bought is by Prism, "Fallen Angel." It's more down-tempo than what I play out, but inspiring, nonetheless. Lastly, I recently bought "Hypothetical Situations" by Abstract Thought. I've been eyeing it for some time (it's a re-release), but it's an album worth mentioning."
So what can you tell us about the mix you have recorded for us? Was there any direction you decided you wanted to go for this when making? "For this mix, I wanted to focus on emotionally intelligent music. I also wanted to showcase some of the music I've been playing and creating recently, which is a shift from the last mixes I've made. There's a combination of new and old, much like my DJ sets."
What are you looking forward to this year? Are there any upcoming performances or releases that have you particularly excited or inspired? What are your artistic goals for this year and beyond? "I'm looking forward to many things. For one, Anthea and I are playing alongside Apollonia as Astral Travel in Paris. This is a big one for me, as the guys have inspired me loads over the years. They constantly deliver and manage to showcase a unified sound with absolute grace and fun behind the decks. Getting to do it alongside my better half is the cherry on the cake. Another show I'm really looking forward to is our Partisan showcase in Barcelona. This is our second year throwing the event alongside our darlings from Mad Radio. Last year's show was nothing short of incredible, and I'm beyond excited to reunite with the team and do what we love. For this year, I've got another remix coming out soon (you heard it in the De School video). Other than that, I'm mostly working on new music for my LIVE show. As for goals for this year and beyond, my eyes are set on finishing as much music as possible. I'm also looking to break into other scenes and cast a wider net with my music. I've got some exciting news to share soon regarding my label. There's so much to look forward to and to be grateful for."
Last, usual question from us, what was the last thing to put a big smile on your face and when was the last time you had a proper dance? "At the sake of sounding cheesey, I'm over the moon to be a part of the Truancy series. I smiled so hard when I found out the news. After taking such a long pause from delivering a mix, I really wanted to showcase this side of myself on an elegant, well-respected platform like yours. As for a proper dance, I'm ashamed to admit I'm long overdue for a proper rave. The last rave session (where I wasn't DJ'ing) was at Cartulis in London. I'm itching for another."
Oshana: Soundcloud, Bandcamp, Instagram
Psionic: Soundcloud, Bandcamp
You can download Truancy Volume 307: Oshana in 320 kbps on Patreon here. Your support helps cover all our costs and allows Truants to continue running as a non-profit and ad-free platform. Members will receive exclusive access to mixes, tracklists, and discounts off future merchandise. We urge you to support the future of independent music journalism—a little goes a long way.