If you've spent any time scouring the web for new techno mixes, you've probably come across Smoke Machine in one way or another. The Taiwan-based record label, mix series and events platform has become one of Asia's finest purveyors of quality techno, largely due to the meticulous curation of their podcast series and their annual three-day techno festival Organik. One of the longest-serving members and driving forces behind the site is Diskonnected, whose taste has sculpted the style and vibe of Smoke Machine throughout the years. We caught up with the man himself to talk about the beginnings of Smoke Machine, the gradual process of starting parties in Taiwan, the evolution of Organik festival and finding a blissful resonance in his development as a DJ. With more than 10 years under his belt in co-running the Smoke Machine podcast series, it's no surprise that the curation of his own mixes is just as formidable. Whilst the Smoke Machine brand has become synonymous for its deep, psychedelic techno, his contribution to the Truancy Volumes sees him explore a palette firmly rooted in rolling '90s house chuggers and multifaceted four-by-four. It's a dancefloor-leaning mix weighted with groove, with plenty of obscure and rare club digs primed for multiple listens.
Hey, thanks for taking the time to answer some questions and for recording us such a special mix! So just to start, can you tell us what's been happening with you the last month? "Hi, Riccardo. Many thanks for the questions and the chance to elaborate on my music and thoughts. These days life has been relatively steady. I am back in my hometown Kaohsiung, a scenic port town in southern Taiwan where life goes at its own pace. With Taiwan mostly closed and being KH slow by nature, life has been very good. I had ample time to discover new things and dig for (new) musical directions. Besides this, I travel to Taipei frequently to DJ there and meet my friends."
So, seeing as this is your first time being interviewed on the site, I was wondering if you could tell us a little bit about your early memories is getting into electronic music? Was it predominantly through the internet? Were there any particular artists that you feel initiated or grew the interest? "My foray started a long time with British pop, but around the turn of 2008, I began to explore and dive into electronic music. At this point, the electronic music scene in Taiwan, and Taipei, where I was then living, was quite non-existent, with a few random parties here and there. Primarily focused on the then-popular stuff like Ed Banger. In the light of this, I started to surf the good old internet, discovering new electronic music. Then, there was a DJing course at my university as part of a student collective – entirely novel and forward-thinking for my university – and logically, I went. There I got my first taste of DJing. A decade and a half later, I am still DJing and digging music daily."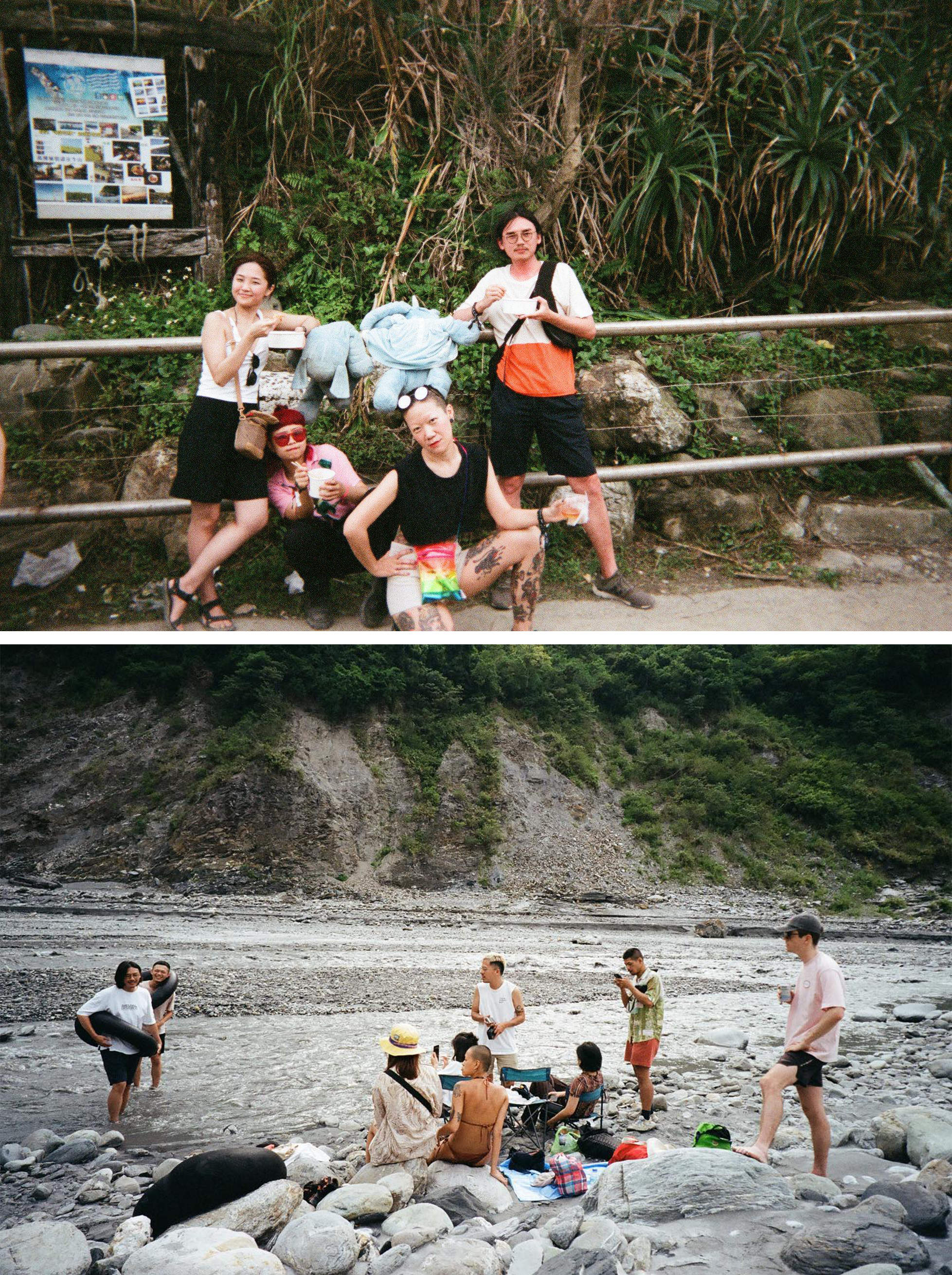 You're one of the minds behind the long-lasting Smoke Machine brand. Can you tell us about how it all formed back in 2009 and how you and the members all met? "After I started DJing in 2008, I also started to better explore Taipei's electronic music scene. At the time, there was a famed record store – Species records – where I was hanging around near-daily, playing and buying records. As something of the music center, it logically attracted fellow music lovers, and it's there where I am the founder of Smoke Machine. We quickly realized we had a strong and mutual desire to organize our own parties and bring forward our musical direction and taste. Much of that related to the morbid state of the music scene at that time was frankly not very innovative, forward-thinking, and open-minded. Being a musical explorer and someone who believes parties should be open, forward-thinking, and inclusive, we decided to form our own collective that was then organizing parties and aiming to introduce Taipei and Taiwan to new musical directions.
The process of starting parties was one with difficulties. Still, gradually I developed our musical approach and was able to put Smoke Machine on the musical map throughout the years. For us, with not having direct examples or influences, and this was also when the internet was not omnipresent, it was pretty challenging to find what type of parties works best, how and in which format. At the same time, our audiences were quite new and unfamiliar with electronic music. This meant that we had a few hick-ups in our first parties. Still, we were also to learn fast and adapt. Foremost, we had the blessing of having a very receptive and engaged audience. Having such, and I think this is something of a hallmark of Taiwanese society – its curiosity and willingness, desire even to explore new things – has indeed been a blessing for us, as if we were able to build a solid core audience, that allowed us to experiment and explore. Looking back, having such a blank sheet and this somewhat child-like innocence, nativity even, meant that it was hard work, but also that allowed us to develop our own distinct Smoke Machine taste of music, parties, and ideas. Throughout this process, my musical tastes and DJing style were shaped."
Organik Festival formed quite quickly from the inception of Smoke Machine with the first one being hosted in 2012. Can you tell us a little bit about the planning that went into that first edition and what you've learnt from throwing 8 different editions now. It looks like such a beautiful location, did you have any troubles getting the permission to throw a festival there? "After organizing parties for 3 years, mostly in clubs, in a country with such an abundance of stunning nature, we wanted to organize something outdoors. In a space where we would be utilizing the beauty of nature, but also in which we would be able to showcase our musical vision and notion of parties. We were very fortunate to have found this beach resort on Taiwan's eastern coast run by the local indigenous population. The location is something in itself, a long beach nestled in between high mountains, with sunrise over the Pacific. And the process of developing Organik was similar to our own parties. Finding the right degree of organization, openness, and inclusiveness took us some time to bring everyone on board for our festival. Over the years, we have had the help of a very fortunate crew of people supporting us in its organization. I think we have now reached the point where I can believe that we can organize a worthwhile and unique festival. From the location to the people attending it, the crew, and the musical direction, which I have been fortunate enough to shape."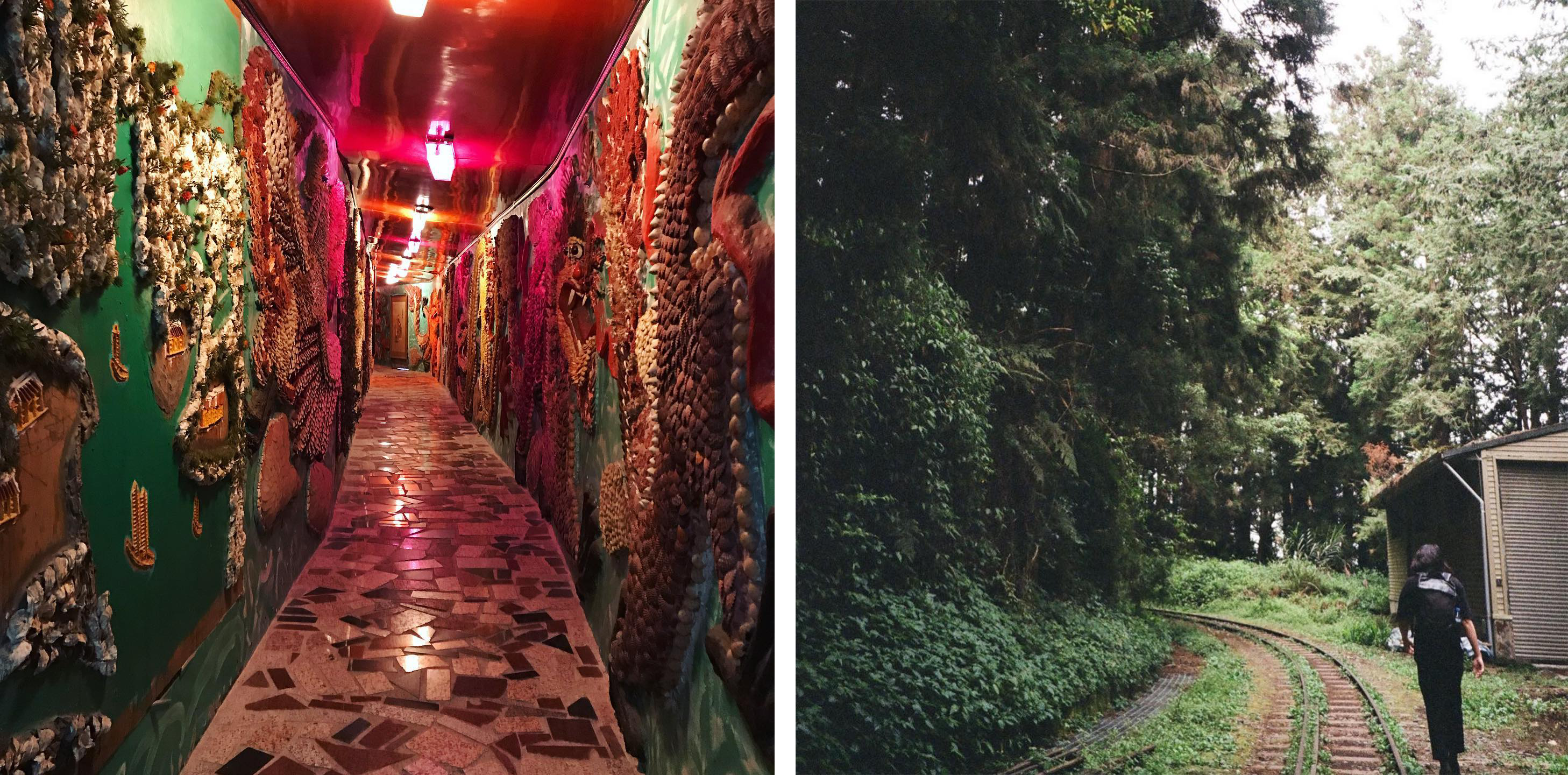 You started a podcast recently with Andy, also from Smoke Machine called 了然瑞迪歐/ Liau-Lian radio. What can you tell us about starting this? "The idea for this podcast series, with Andy Chiu, the other resident of Smoke Machine, has been to provide our take on the musical landscape in Taiwan and beyond. For us, while extremely fortunate not to have suffered through lockdowns and extensive societal health issues, the pandemic has turned Taiwan into something of an isolated country. Travel abroad has been and still is very cumbersome and expensive. Faced with this sudden isolation, I started to think more about how I could shape my musical knowledge and direction and how I observe, react to, and participate in the electronic music scene. Discussing this with Andy, we realized that we should turn this into a podcast through our countless hours of conversation. Here, the aim has been to provide insights for those interested in electronic music in Taiwan and provide the next generation with hopefully some thoughts on electronic music, how it has developed, and ideally, we can inspire people!"
I've been listening to a lot more full length LPs, lots of ones I used to listen to when I first got into electronic music especially. Can you tell us about three albums that a) define you getting into electronic music, b) may be a midway album when you were fully invested in DJing and and c) a recent album that you've especially enjoyed?
"For me, the most life-changing and defining listening experience was the mix, "A Monstrous Psychedelic Bubble Exploding in your Mind – Transmission.1" by Future Sound of London. I lost count of how many times I played a mix repeatedly. It remains to date, for me, one of the most classic mixes, and as the title suggests, it made my mind explode. Basically, this mix set the course of my lifelong music engagement. It's one of those mixes that require you to listen through the entire mix, becoming an audio journey.
I have similar strong emotions with the mix of Donato Dozzy at the famed Japanese festival Labyrinth. The set, posted on the now-defunct blog MNML SSGS, was another musical hallmark for me. Moreover, the mix provided a gateway for me into the more diverse style of DJing: DJing is an art that shifts between various genres and develops itself as a long hypnotical journey. Like a long flight that crosses different sceneries and makes you gaze away into an endless dream.
Finally, and most recently, I am very much into the Taiwan indie-folk bank "Mong Tong 夢東" releases. Consisting of two brothers, their music sits somewhere between psychedelic guitar music and live electronic improvisation, mixed with a strong Taiwanese cultural influence, resulting in a totally unique experience. I highly recommend checking out their releases!"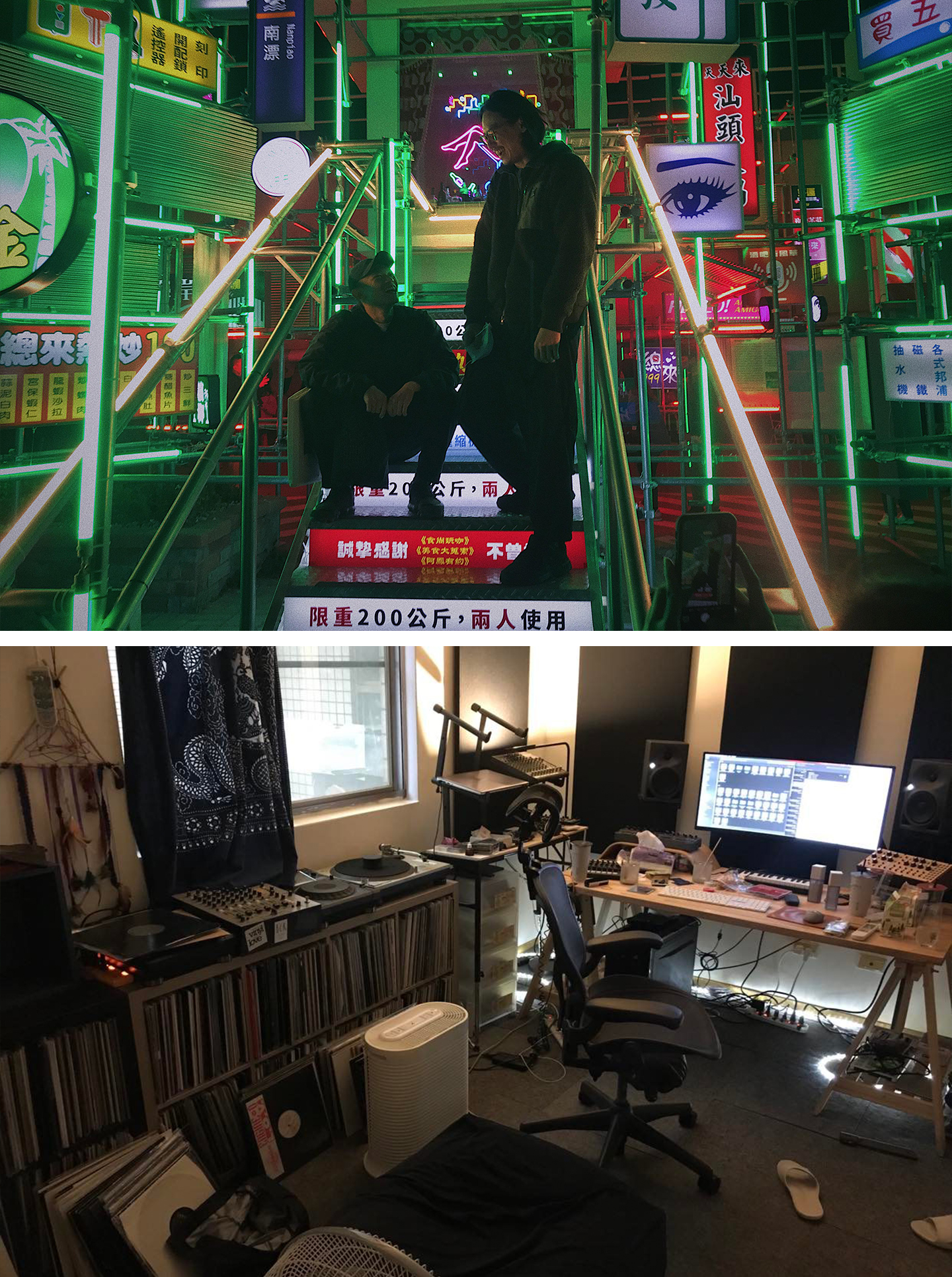 So what can you tell us about the mix you've recorded for us? Was there any theme you decided you wanted to go for this when making? Are there any particular tracks or producers you want to shout out? "When I received your request for a guest mix, I was, of course, delighted, but also, I realized I had to give the request and process some thought. After a few days and looking back at the last years and the COVID period, I realized that I wanted this mix to showcase my musical development over the previous two years. And in those years, as mentioned above, I have been digging lots of music, primarily old 90ties records. This era has a lot of resonance for me these days. And of course, as you surely know well, the process of finding gems, collecting them, and being able to play them is something magical. Then, of course, I check new releases, demos, and promos. Still, you can't really duplicate this feeling of finding an old gem, discovering it, and then having this process of waiting until you can play to a crowd! Also, when playing these old records, the lines between the genres are fluid, shifting between genres like boundaryless borders. To me, it creates this nostalgic feeling and makes you think about the approach to DJing. People back in the day were so forward-thinking and productive even though they didn't have the technology we have now. Also, there is so much good music for all the listeners, ready to be (re)discovered on Discogs or your local record shops!"
What plans do you have for summer and the remainder of 2022? "For now, Taiwan seems still locked, but we gradually notice that border controls are losing a bit. In addition, we are witnessing a development throughout Asia, where the response to the COVID-19 pandemic has been so different from Europe. As the region opens a bit, I will be very happily back to touring. There are so many places I have not been, so many friends I have not seen, and so many more regional music scenes that I want to be inspired by. Here I have been very fortunate to be assisted in all this by the 宀 agency from Hong Kong, closely linked to the well-known club of the same name in the same city. And of course, I hope I will be able to return to Europe and the Americas sometime next year, but that for now remains some abstract idea and dream! But you know, it is good to have dreams!"
Last usual question for us, what was the last thing to put a big smile on both your faces and when was the last time you both properly danced? "Ah, this is actually the easiest question to answer for me. Earlier this year, I played a gig in my hometown in Kaohsiung. Despite DJing for this long, I never was able to play there for various reasons. Most of that related to the fact the music scene in southern Taiwan was not so well developed. Now seeing the music scene blossom in the south and having the ability to play in my hometown that's just a fantastic feeling. It feels like all the efforts of the last decade or so are paying off. That feeling, plus the feeling of being able to walk home, see familiar streets, and faces, is priceless and unique!"
Diskonnected: Soundcloud, Instagram
Smoke Machine: Soundcloud, Instagram, Bandcamp, Twitter
Organik Festival: Facebook
You can download Truancy Volume 294: Diskonnected in 320 kbps and view the full tracklist by supporting Truants on Patreon here. Your support allows Truants to continue running as a non-profit and ad-free platform. Members will receive exclusive access to mixes, tracklists, and merchandise. We urge you to support the future of independent music journalism—a little goes a long way.