For the last five years, the DJ and producer partnership of Lou Nour (FKA Imbratura Lou) and Sancha Ndeko has been on a wild ascent. As Sicaria Sound they've embraced the two-decade-old lineage of dubstep, and merged their own individual interests of grime, dancehall and soundsystem culture to produce the kind of quiet, careful innovation that keeps a global genre brimming with new and exciting producers. For any DJ playing within the sounds of 140, it would be fairly easy to to rely or pull for past classics on a regular basis but the duo have made it one of their primary goals to always fill their radios shows, mixes and sets with the sounds of producers pushing the tempo in as many directions as it will possibly go. With the launch of their own label cutcross acting as perfect embodiment to these ideas and their own productions, the releases have been a 'melting pot of bass-centric sounds', cut-and-ready for the dance floor.
As with any project or alias you dedicate a large portion of your life to, the pair had been ready to retire the project at the end of 2021, citing in early February that their focus would be on protecting their health going forward. We caught up with both Lou and Sancha to discuss their decision to reverse that decision and how they hope to deploy new working methods that focus on their physical and mental well being first and foremost. Having been friends since university, the duo obviously share an unspoken understanding when it comes to music, and from our discussions one they would never want sullied by the cyclical nature of the music industry. As our first Truancy Volume of 2022, Lou and Sancha start of the yearly proceedings with a mix very much rooted in their sound: opting for a stripped-backed approach on occasion, but boldly intent on introducing the new wonders of 140.
Hey Sancha and Lou, hope you're well! So just want to start with asking how the last month has been? You decided to both take a little social hiatus at the start of the year to recharge yourselves. Are you both ready for what 2022 has in store now? "Thank you! This last month has been immense! Lou got some fun & sun abroad and Sancha launched the beginnings of both her solo music project – Mia Koden – as well as a non-music project she's been working on for a few months now. We've decided that we're always going to take January off each year which in many ways goes against the societal norm of 'New Year, New Me / Get the Bag': We want to use the month to travel and re-centre ourselves ahead of the working year. And also just to experience life as 'Lou & Sancha, friends' rather than Sicaria Sound.  So in short, are we prepared for 2022 mentally and spiritually? Yes. But physically? We're still working on that day-to-day."
I imagine you may be a little apprehensive but excited on where Sicaria Sound could potentially go in 2022. What was the decision behind keeping the project going in the end? You've been friends since university and have gone through many phases people might experience for the first time as a duo, be it tours, radio residencies, starting your own label and releasing music, what does the next phase of Sicaria Sound hopefully look like for you both? "Yeah you've literally nailed our feelings towards the project this year! To keep it brief, we had a few qualms surrounding negative experiences in and out of the industry which became even more apparent during the pandemic. When we took a step back, we realised that each of our qualms had a solution and honestly once dances came back, we realised that we had so much more to give to the people that root for us.
"Right now we see ourselves as DJs who make music, co-head a label and are perceived as 'tastemakers' in the 140 sphere. In terms of the next phase, our long term plan expands on this idea and we're also going to aim towards three other goals: developing our imprint, CONFiDANCE, into one that allows us to work with a more diverse group of DJs and artists beyond our Cutcross roster; exploring 'duo' powers in mixing; and eventually developing ourselves as artists who 'perform' their own music through live sets in interesting spaces. It sounds like a lot so don't expect this all in one go!! Realistically this is more of a 5 year plan."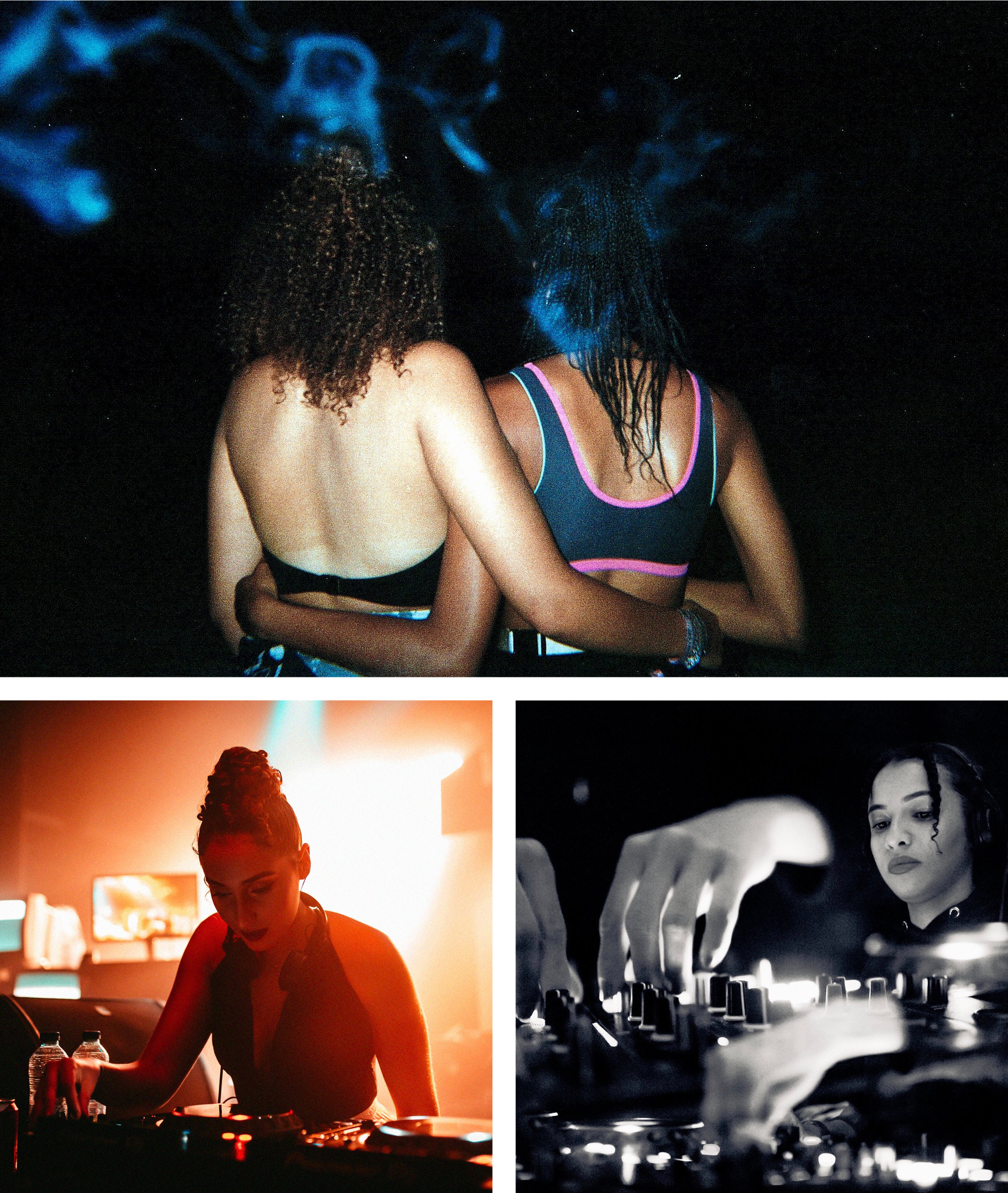 You mentioned over email that you'll be looking to deploy new working methods that focus on your physical and mental wellbeing first and foremost. Can you tell us a little bit about that? "It's something we've naturally come to as a result of the slower pace of life experienced during the pandemic. Mainly we want to be way less rigid with deadlines and instead have flexibility to create when we're in the mood as opposed to forcing something that ain't happening that day. Basically we've established these new working methods to make sure we don't forget to have ample chill time, experience a better work-life balance and also, explore more non-Sicaria ventures that bring us joy. It's so easy to get wrapped up in our own work and feel the pressure to maintain self-imposed 'standards' when really no one is creating that pressure but ourselves." 
Although maybe not a question I really liked a quote from an interview with Azeema mag where you mention that one of the biggest things you came to realise over the years is how much more you value friendship over work. I think that's quite important for anyone to read in any field. "For sure! Sadly we've seen duos and collectives come and go in this industry and it's really underpinned by one thing: competitiveness. It can ruin the best of relationships and people often forget to work together and not against each other because of this idea that there's 'no room for everyone in this industry'. Not true! But maybe that's easy for us to say because we forged our connection prior to navigating the industry so we came into this together and with a bit of a different mindset to most." 
One thing I especially love about your mixes and sets is that you predominantly, if only play new music. I imagine it'd be quite easy to rely or pull for past classics on a regular basis but you've actively pushed the sounds of your sets and mixes with new artists. Has that always been a conscious decision when finding new music to play? "Thank you for saying we've actively pushed newer sounds as we really have tried to and yes, intentionally! Because we're a relatively new (by dubstep's timespan, anyway) act it just doesn't make sense for us to imitate what some of the OG lot have done so well before us and still do so well in; plus there's currently some incredible music makers out there in our BPM territory and beyond so there really isn't any need to rely on classics. Over the years we've somewhat developed a "sound" that we work with; in some ways it's hard as there can be dryer spells of less newer tracks we feel would work in our sets but in those times it's up to us to think outside of the box as to how we can work with what we've got to make our mixes shape up. You see those moments when planning that you realise which tracks sound sick together? When that happens with your girl, you're all goofy and hollering and when stuff doesn't work out, you're running jokes about it or sharing the joint disappointment."
I imagine it helps form some amazing connections with producers? You've talked about in past interviews about getting emails from all across the globe? "Dubstep itself is a very global genre and so we get to forge these connections with people all over the world on that basis which is amazing. Other people's music has really been the backbone of a lot of our work and we'll never lose respect and appreciation for that. We love writing our own music and are keen to keep developing our production skills, but working with other people's music is something we will never not do and through that we have got to know some really incredible producers. Incredible not just in the tracks they make: We've made some genuine, kind and fucking hilarious friends through music sharing."
You've talked about in past interviews how you feel like some of the traditional genres have broken down: not in the sense that they don't exist, but that they've fused together. This was a big thought process behind how you approached Cutcross and the artists tracks you signed up to the label right? "Right! Cutcross was really established to help support some of the 'non-conventional' dubstep that was being played in our sets – but with a bit of a twist. We sign two different sets of projects for the label: themed compilation releases and duo-collaborations. The idea of having two or more artists work towards one goal – same way we do as Sicaria – really resonated and felt like a special way to show how collaborating and fusing styles trump."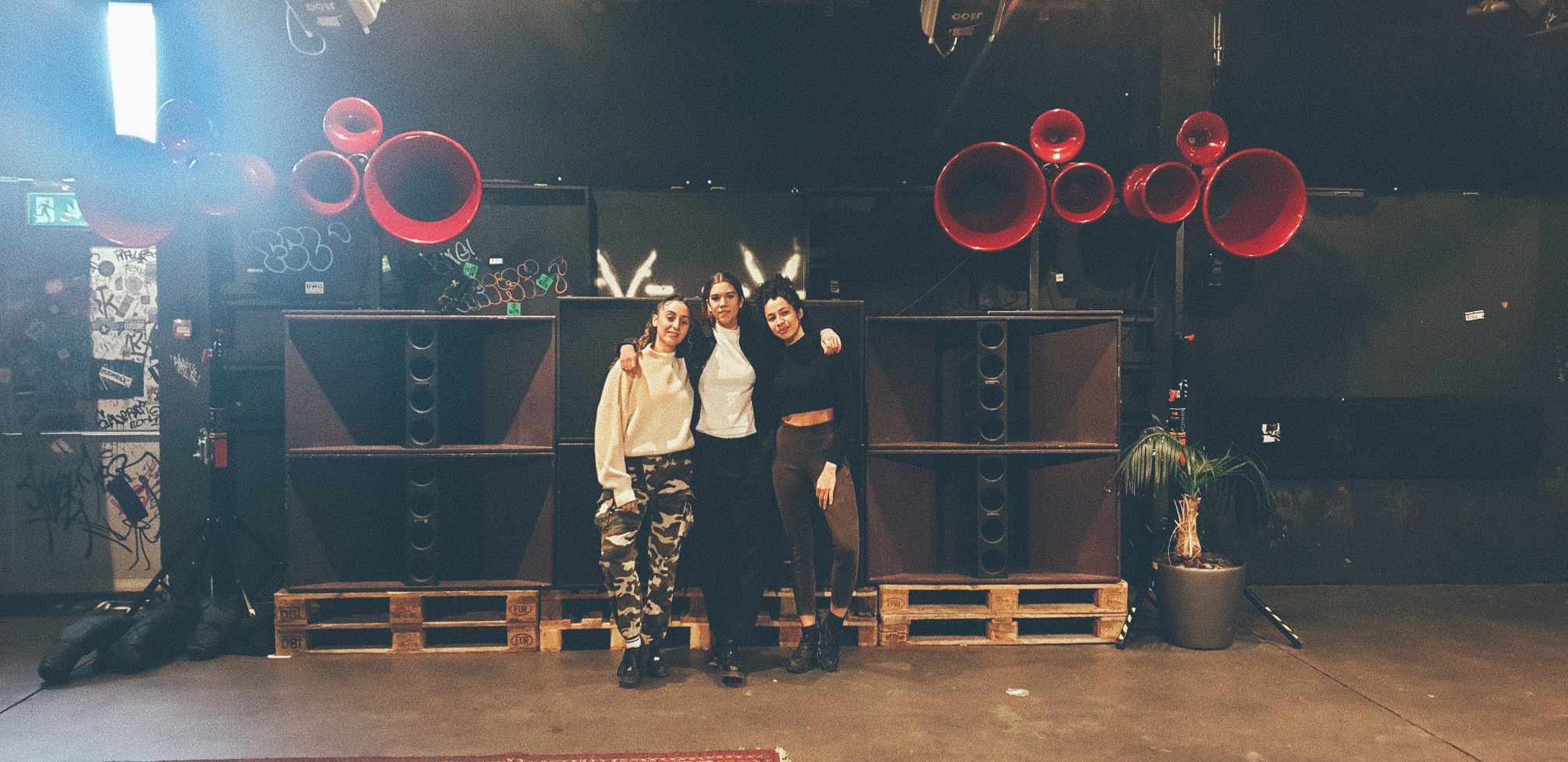 I assume the label would have continued had you both gone on to work on different solo creative projects? What can we expect from the label this year? Is CXT005 in the near future? "After a very jarring incident involving stolen test presses (praying the rogue neighbour doesn't go selling them on Discogs) we've finally got CXT005 being pressed as we type, just waiting to finalise the release date so we can finally bring it out to the world – when we say this one has been about a year and a half in the making. CXT006 and CXT007 are also finished and ready for release so expect them this year too, as well as OFX002 from our 'Offcuts' series. In all honesty, the releases have been way slower than we intended and we're so grateful for our artist's patience but luckily it's easy to understand when we're still in the midst of pandemic fallout coupled with an EVEN MORE exacerbated global vinyl shortage. Cheers Adele!"
Looking back at the last few years, what can you tell us about the journey with your own productions? 2021 saw you put out two self-released releases in the form of 'Binate' and '5th Gear / Quondam', I imagine it feeling like a real culmination of progress in getting these out? Do you feel you've matured in your production capability since you've started making music? "Can't lie – and we feel like a lot of artists can resonate with this – the journey has been very fun but also quite stressful at times. Especially towards the beginning: we had a lot of creative ideas on paper but translating that into a DAW when you're still a bit of a n00b? Yeah that was often a real struggle. But once you let go of the ideas of perfection and enjoy the journey, the whole process becomes more rewarding. And another tip, always hang onto old tracks or project files so you can properly hear your progression – that in itself is motivation to keep going during periods of self-doubt! Our main aim moving forward is to harness some of the technical parts of music-making to get our tracks sounding where we want them to be for the soundsystem. We love the music we've brought out so far but upon reflection, it's where we feel like they can be a bit stronger."
HVYWGHT launched in 2018 highlighting what they felt was a shortage of regular club nights in the capital exploring all things 140 BPM. With them celebrating their 4th birthday on the weekend to an extremely packed out affair, and you warming up solo Sancha, do you feel clubbers are more open again to that BPM/style of music? Do you think it's this breaking down of genres we were talking about before that's had a positive impact? "First of all, big respect always to Anton and everything he's trying to do with HVYWGHT; we always love playing his parties. Dubstep nights at that scale often pull such a large audience when there's OG artists on the line up because a lot of people go nuts for the nostalgia and want to hear their favourite tunes from back in the day being played out on a system again. There's also a thriving community of supporters of the new dubstep-but-not-dubstep, paced at 140 BPM but charting different sonic territories sound so there's plenty of room for that at these big nights too if DJs play it. There does seem to be a present open-mindedness for sure, including DJs from other sonic territories catching on and supporting newer takes on dubstep in their sets. Of course you do still get the "what happened to the good old days of dubstep" folk who don't want to keep up with the new scene; which is fair enough to an extent as no one should be forced to listen to anything they don't want to, but it's peak when they pretend there isn't any new 140 BPM being made."
Outside of your own sets, what have been some of your favourite sets you've seen over the course of you getting into electronic music? Let's say one from when you initially got into all this, and one from recent times? S: "It's so hard to flag a few foundational sets so I'm just gonna shout out some parties in general. Not so much when getting into electronic music, but a key part in my early London club experiences were Church at Corsica and Vivek's SYSTEM sessions at the Dome (with Lou, obviously); there were also some amazing Chord Marauders nights in Plan B's basement aka where Phonox used to be (shout out to my girl Lauren aka re:ni who introduced me to a lot of stuff). More recently, STEM's No Symbol's set at Ormside last year was one of my favourites of 2021. I really love her selection and we can't wait to have her play with us at Risen festival in April."
L: "Actually agreed with a lot of what Sancha has said! Another key person that shaped our early foray into mixing was Grandmixxer. His technical ability on deck is undeniable and was always a wonder to watch, and that's a universal opinion. I'll never forget some key advice he gave us early on: "treat this set up as more than a mixer and a pair of CDJs, this is our instrument to make live music with". Big up the wise Grandmixxer each and every. From recent times I'd say Batu's set at Waterworks Festival or Sam Binga x Chimpo x Fixate at Cimm & Fixate's party at XOYO; I'm a fan of high energy sets because I enjoy shaking what my mama gave me…but it's so easy to overdo it on the 'hype' front. Both sets were a great example in how to find the perfect balance between pace and energy." 
What sort of other hobbies or interests do you have outside of electronic music? Are there any books, films, art pieces or other things you've seen or been reading/watching over the year that might have inspired you that you might want to share? S: "I'm currently (very slowly) reading a book about ancient manuscripts in Timbuktu; In general I love history and looking up little pockets of info about historical places and people. I'm also working on a community-focused part-time project at a museum and it's really helping me balance out not being too engrossed in the music industry. I'll be honest I usually laze out on watching stuff besides YouTube but Ozark?! I'm overly involved."
L: "Seconded on Ozark; [spoiler alert] that final scene with Ruth, are you mad?! I legit cried. I've also generally been reading a lot more since the pandemic. Mainly books leaning towards society, philosophy, female empowerment and different schools of thought. Anyone who's close to me already knows this as I've probably chewed their ear off enough about it but I found myself getting back into MMA, kickboxing and dance last year so that takes up a lot of my non-work time. Similar to Sancha, it's nice having goals outside of music to focus on!"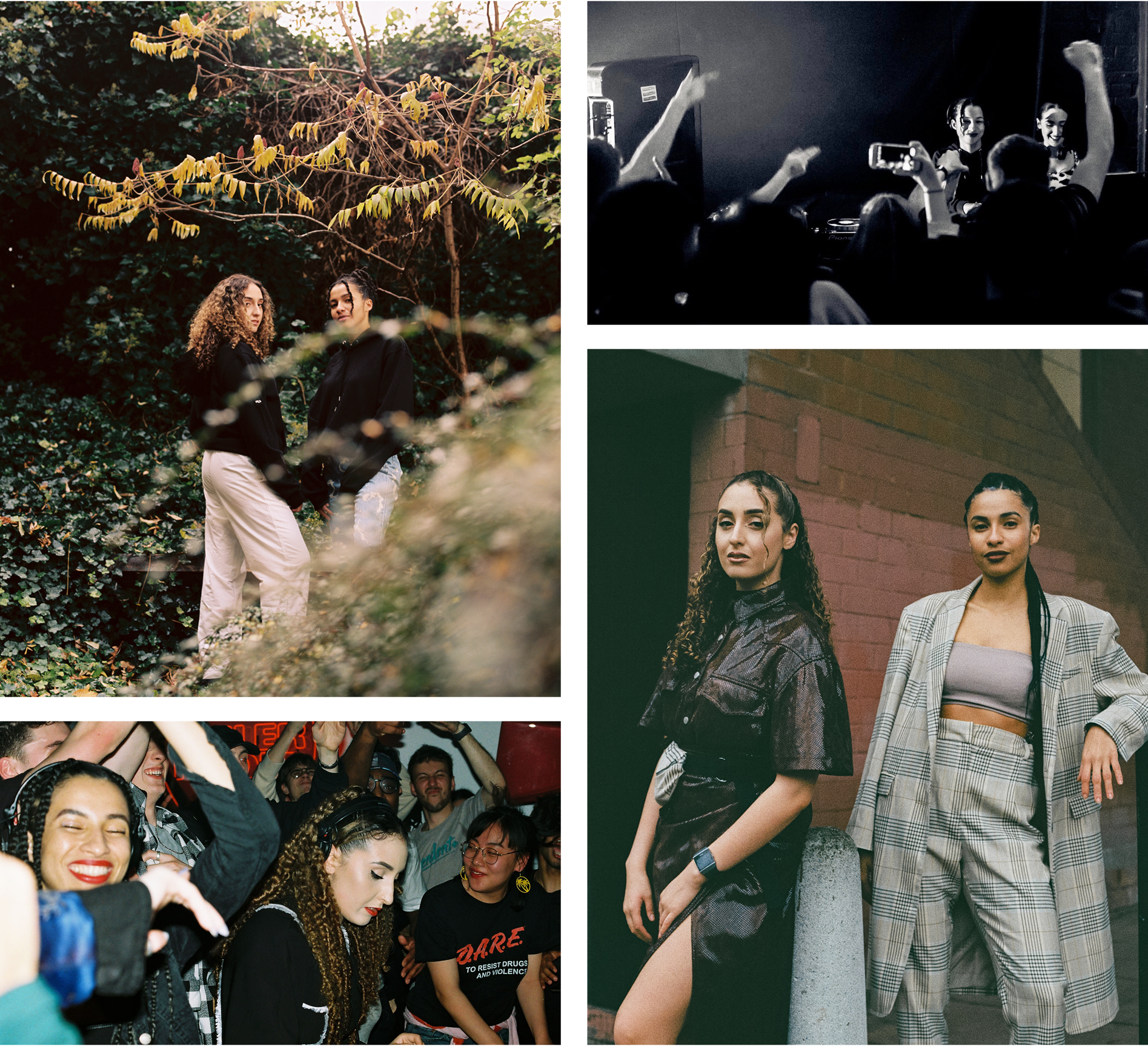 So what can you tell us about the mix you've recorded for us? I feel like themes are heavily explored when it comes to your studio mixes so was wondering if there was any direction you decided you wanted to go for this when making? Are there any particular tracks or producers you want to shout out? "We really do love working with themes and making 'mixes with purpose', we're slyly very nerdy for it. We've really been looking forward to this Truants mix as we have a lot of respect for the platform and knew we could go in any sonic direction we fancied. We originally wanted to have it out at the end of 2021 but annoyingly Covid came for us both. So knowing that we have a more heavy-leaning guest mix out next month, for this mix we've stuck in plenty of tracks that are typical of our "sound" whilst also going for some curveballs and stripped-back moments, all within our usual 140 BPM +/- parameter. The outro is a tribute to one of our shared favourite teenage bands and also a Pandora's box for our next release. There's honestly too many amazing producers in here to shout out, but we want to send a general big big big up to all the people that bless our inbox!"
Last usual question for us, what was the last thing to put a big smile on both your faces and when was the last time you both properly danced? "Quick one! A discussion about our US visa renewal and getting dates together for shows in North America this year was the last thing that put a big smile on our faces. About half of our fanbase are based out there so we're excited to be reconnected with them on the dance floor once more. And the last time we properly danced? Well it's got to have been at HVYWGHT. We went with the intention of leaving before midnight but come 4AM you could still see us sliding across the back of the stage. Before that was an impromptu disco night at Strange Brew in Bristol on New Year's Day!"
Sicaria Sound: Soundcloud, Bandcamp, Facebook, Instagram
Cutcross: Soundcloud, Bandcamp
You can download Truancy Volume 288: Sicaria Sound in 320 kbps and view the full tracklist by supporting Truants on Patreon here. Your support allows Truants to continue running as a non-profit and ad-free platform. Members will receive exclusive access to mixes, tracklistings, and merchandise. We urge you to support the future of independent music journalism – a little support would go a long way.