For our 276th Truancy Volume, it's with real joy that we are able to press play on another standout mix we've been given for 2021. Never afraid of turning things up a notch and jumping into hi-nrg rhythms, it's Club Fitness that rolls out the vibes this week. Originally from Canada but now residing in London, she's had her sights firmly set on serving dancefloors since 2012, channeling the energy and sweat-drenched atmosphere into her sets that a name like Club Fitness would firmly suggest. With her move to London, she's quickly established herself as a DJ to get on your lineups, flawlessly bending genres and vibes from UK rave, techno, acid, trance, house and jungle.
We caught up with Patricia to talk early radio volunteering in Toronto, her taste in fast, euphoric and percussive music, her process in reading crowds, and the 60 minute mix she's kindly put together for us. Describing the mix herself as an escape from reality, it's a killer mix starting off with a selection of spaced out rhythmic cuts, building throughout as driving basslines and rolling drums quickly come into the fold. With a wonderful closing track from SKC, it's a night for the ages in its entirety captured in one glorious hour.
Hey Patricia, thanks for taking out time to answer some questions. Just to start, how have you been? What have you been up to the last two months "Hi Riccardo, thanks for having me! I've been a long-time listener of the Truancy Volume series so happy to be chatting with you. Things have been going well this year and fingers-crossed we'll be back enjoying the world in a more tactile way soon. When the pandemic first started I, like many others, felt this sudden discontinuation of momentum. When it became apparent of how severe things would be, I felt this major disbelief — like, what's happening here? It forced me to draw inward and really take an audit of the purpose behind everything. I've been in deep introspection for most of lockdown. I've been rediscovering and falling into music with a better perspective and identity when it comes to my sound. In that respect, I do believe it has changed me and how I view what I do as a DJ, in a way grounding me in what and why I play and why it's so special."
Can you tell us a little bit about how you got involved in the electronic music space you find yourself in now? I understand a large part of it happened when you moved to Toronto. "In 2012, I started DJing at 94.9FM CHRW  — my university's radio station. I fell in love with the process of preparing and presenting a radio show and looking back it was an incredibly formative period. So it feels important that I share that because it was definitely part of the journey. I volunteered at the station for 2 years before moving to Toronto. The Toronto scene is fairly small and I found it welcoming and easy to navigate, especially since I'd been going to shows in the city well before I lived there. But when I moved, I obviously met more people in the scene and that led to me hosting Club Fitness on Toronto Radio Project (TRP). The community of the station was something else. It was such an impactful project for its time. After TRP closed, I slowly began playing club shows which felt like a natural evolution for me. I'd always been playing music for people but could only interact with them via chat or when they called in. Playing in a club setting is so intense and magnetising because you have direct access to your audience and they to you."
What were some of the main parties and clubs you were attending at the time? I read that Bambi's was the main one for you. "At the time Mansion, It's Not You It's Me, Work in Progress were the main parties I was going to. I'd say though that the parties that resonated with me the most were I??I run by Daniel 58, Yohei Saka and Hidden Valley Logging Company, all who are genuine good people/friends and producers."
What sort of music were you listening to that gave you the itch to DJ? Has it developed much since then, and if so how? "Back then I was listening to the likes of Lil Silva, Iron Galaxy, Huxley, Delroy Edwards, Moodymann, Nautiluss, Laszlo Dancehall, Jacques Greene, Nathan Micay (FKA Bwana), Anthony Naples, Willie Burns, Steffi, Head High, Samo Sound Boy, Eliphino, Graze, Geslotel Cirkel, HNNY, Mor Elian, Theo Parrish and much more. I was listening to everything. I think now my digging is much more focused. I still love those tracks and feel really nostalgic when I listen to them. There are definitely elements of that era of music that still influence my taste today particularly drum patterns. At the moment I gravitate towards fast, euphoric and percussive elements, basically anything hyper, euphoric, romantic + energetic."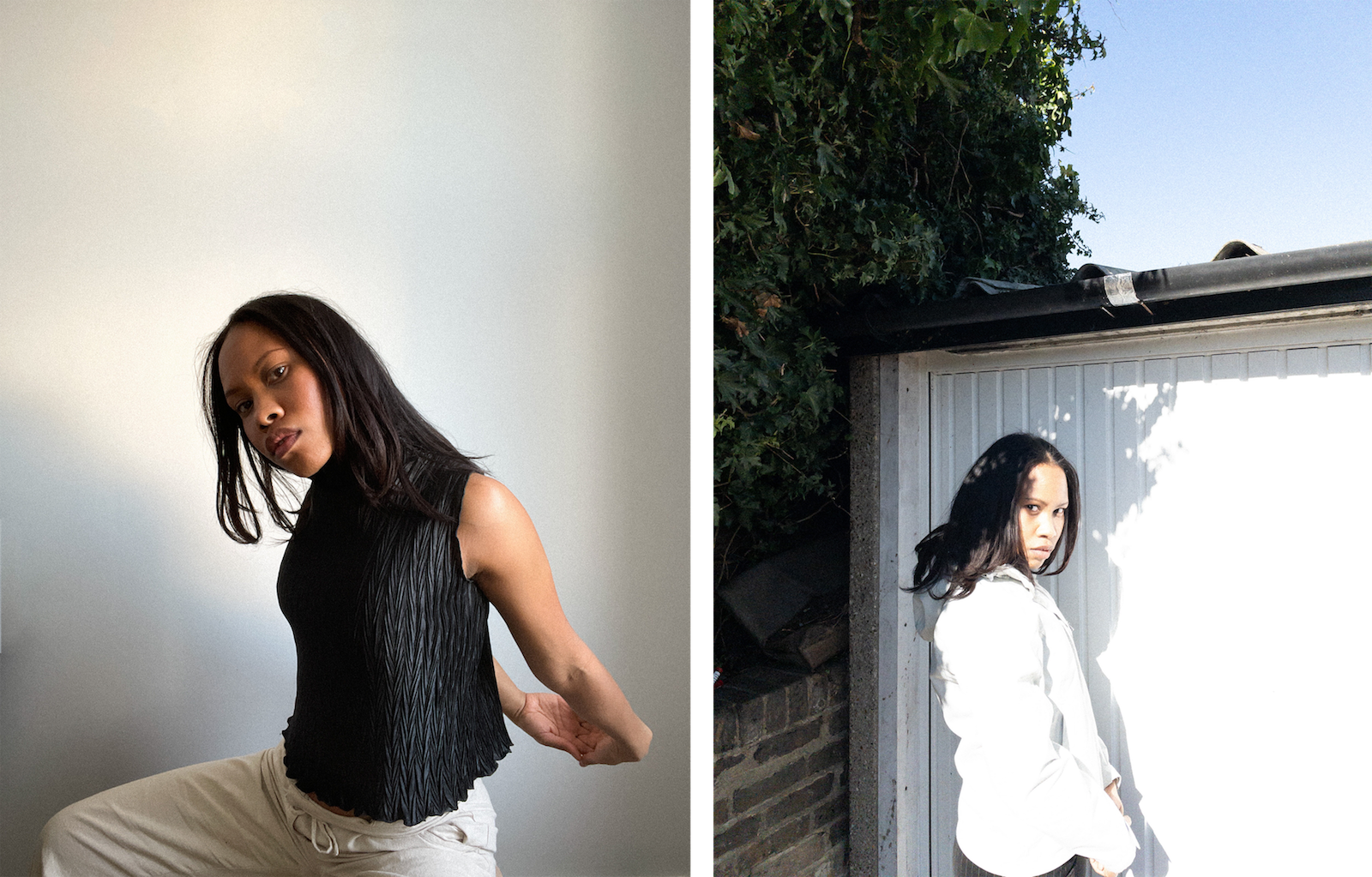 What is your usual selection process before gigs and how do you like to steer your sets once playing? Do you have a criteria of what you like to play during peak time hi-nrg sets? "My process in preparing for gigs is two-fold. To begin, it's dictated by who I'm playing with and when I'm playing. I've played shows with artists who play industrial techno or Chicago house and so for me it's important to balance that out and provide a bit of contrast in what I play. My sound inherently covers a range of sub genres so it's quite easy for me to play my version of a hard techno set or a house set. I usually gather tracks together and have them in one folder or I'll break them up by mood if the set is longer so that I can build easily. The other aspect of my process is also reading the crowd and how responsive they are and what their energy is. If I'm closing and I can tell the crowd still has more gas in the tank, it can be really fun to play with that."
What can you tell us about the mix you've recorded for us? Any direction you decided to go in for this and are there any particular artists or tracks you want to shout out? "My original concept for the mix was liminality. Within a societal context it felt very apt because of the pandemic, but I guess it was me trying to come to terms with the effects the pandemic had left in my own life more so than social commentary. Then I realised that what I crave the most from mixes and from dance music is the escape from reality. So, this mix really is jumping into that. It starts off slow and builds into high energetic tracks with beautiful melodic bits, driving basslines and rhythmic drums. I love playing around 140 bpm and it's when I feel like my focus or "flow" is full on. I cover various sub-genres in this mix. I've included an unreleased track by Daniel 58 who is a dear friend and also an amazing producer."
Last usual question for us, which under the circumstances might be a while back (unless you've been dancing from home) but when was the last time you properly danced and what was the last thing to put a big smile on your face? "One of my last club experiences/times I properly danced was when I played at The White Hotel with Peach + Shanti Celeste,  which was really special <3 The last thing to put a big smile on my face was seeing the blossoms and magnolias in London beginning to bloom!"
Club Fitness: Soundcloud, Instagram, Twitter, Facebook
You can download Truancy Volume 276: Club Fitness in 320 kbps and view the full tracklist by supporting Truants on Patreon here. Your support allows Truants to continue running as a non-profit and ad-free platform. Members will receive exclusive access to mixes, tracklistings, and merchandise. We urge you to support the future of independent music journalism – a little support would go a long way.
Q&A and Words by Riccardo Villella