Currently located in Boston, Aaron J is the founder of Sure Thing which is an event series, podcast, and record label firmly rooted in techno, yet driven by a mystic, deep and organic palette of downtempo and ambient music. Despite being responsible for an incredible amount of US and San Francisco debuts, over the years bringing in the likes of Hydrangea, Wata Igarasha and Asusu, he remains a grounded and modest figure, amping up the collaborative aspect to all this more than anything. With Sure Thing parties organised across the US, he tells us it is the long-lasting friends he booked both locally and across the country that were major turning points for him. It's this level of collaboration that shines through in the curation of the Sure Thing mix series, now 103 instalments deep, and the recently established Sure Thing Records.
We caught up with Aaron to discuss early Japanese rhythm arcade games, his relationship with ambient music, connecting artists with new audiences and the seven years he has spent growing Sure Thing into what it is today. At just over two hours long, Truancy Volume 275 is an honest and vulnerable take on what he calls some difficult times and a mix he hopes people can relate to when looking back at the last year. Here, Aaron thoughtfully alternates through contrasting sonic textures and tempos in a mix that's almost constructed in parts, yet free-flowing and presented in a way that feels like a story like trip through the faraway techno cosmos. It is seeped in reflection, with off-kilter techno, left-field ambient and hazy electronics all combining for a beautifully rich and transportive mix, that's equal parts delicate and propulsive: we're only three mixes deep this year, and everyone is bringing their A-game.
Hey Aaron, thanks again for taking out the time to do this mix and answer some questions for us! What's been new with you and how have you been? You were studying for a few exams lately right? "Thanks so much for having me, I'm honored! I'm doing well now, all things considered. I recently went through an extremely intense period of studying for an exam related to my job — I work in medicine — so with that and the current world situation it's definitely been a challenging past few months."
Seeing as this is your first interview on the site, can you tell us about some of your earliest electronic music memories? Were there any certain early albums, not necessarily DJ-friendly, that kicked things in motion for you? "Growing up I was really influenced by Japanese culture, and the way electronic music was intertwined with a lot of pop culture there in the early 00's really stuck with me. Nujabes in particular had a huge impact on what I was listening to and opened up an entire world of instrumental music, while m-flo's "Astromantic" was one of my favorite albums at the time and fused some upbeat electronic production with pop and hip hop. I also really loved a PS2 game called Frequency, which came out when I was 12, and that was my first time hearing artists like Roni SIze or Meat Beat Manifesto. Eventually I got really into playing Japanese rhythm arcade games, and the soundtracks for a series called Beatmania IIDX included subgenres of electronic music that I had never been exposed to before, like goa trance, happy hardcore, 2-step and of course techno."
At what point did the DJ and techno bug hit? Do you remember your first proper gig? "When I first started DJing I was listening to a lot of UK music at the time, "post-dubstep" or whatever you want to call it, and sharing mixes on forums or a little blog I had. I was obsessed with labels like Hemlock, Hessle, Night Slugs, etc. and how everyone was somehow on the same page even though it was so hard to define what we were listening to. Then, I think seeing Wata Igarashi play his first set at Berghain in 2016 changed everything for me. Hearing his set in that environment was a revelation, and in that moment wanting to play techno became secondary to wanting to understand how I could amplify people's emotions on the dance floor. He played right before Joy Orbison in Panorama Bar, and while the two sets were quite musically different experiencing them back-to-back definitely crossed some wires in my brain somewhere. On the far opposite end of the spectrum, my first gig was years ago at a tiny speakeasy in LA opening for local legend Heidi Lawden, mostly to a small group of my classmates. I remember asking if I could borrow her needles because I had no idea I was supposed to bring my own. I'd like to think I've come a long way since then…"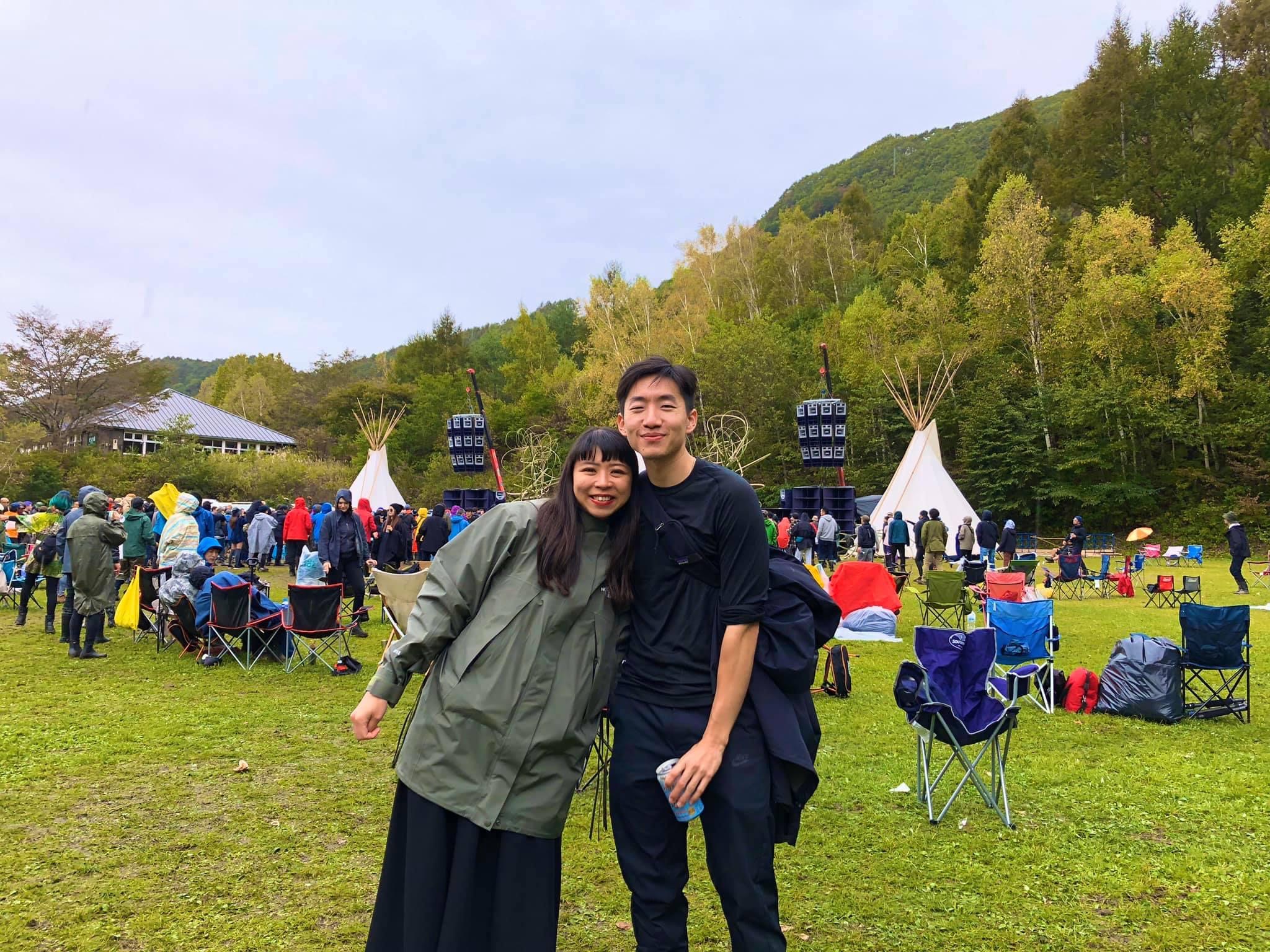 What can you tell us about starting Sure Thing, as you've been running the mix series and night aspect since around 2014? Had you felt there was lots of music you were listening to at the time that you wanted to book to come play in San Francisco? "When I started Sure Thing, I had absolutely no idea how to properly promote a party or do anything related to that, really. I just knew I wanted my friends to be able to dance to the kind of music that I loved, and managed to find a small venue that agreed to let me give it a shot. When the parties started getting more support I realized I could create this little corner of the scene and use it to support artists I was really excited about. I knew the audience was there, and someone just needed to be there to connect the dots. An artist from Detroit who played a very early Sure Thing, and is now deservedly headlining events world-wide, told me it was their first time being asked to play outside of Detroit in nearly a decade. That was a real turning point for me."
Yeah, one thing I loved catching when looking through your past lineups was seeing how many US/San Francisco debuts you gave to certain artists. Hydrangea, Shifted, Voiski, Wata Igarashi, Ben Buitendijk, Sleeparchive, Artefakt, Asusu to name just a select few. It must have felt great getting to bring these people out and experiencing their sets in your hometown. Was it all completely new to you, this promoter thing? What was the experience like? "This might sound counterintuitive but I'm not actually that much of a partier, I guess I would call myself more of a really invested fan. I love connecting artists with new audiences and vice-versa but I also invite a lot of people just to selfishly hear them play for myself, or better understand the person behind the music. On the other hand promoting events can be really stressful, and the experience is filled with major ups and downs. I've heard some promoters express how welcome it is to take a step back from it all this past year, and that's a very real feeling. A few of us who were new to throwing parties around when I started — Parameter and Bread SF, to name a couple — were all going through the same challenges, and by collaborating and supporting each others' events we had built some lasting friendships that kept us going."
You were quickly throwing parties outside of San Francisco, be it in Portland, Los Angeles, Seattle, New York as well as lots of great parties in Boston, where you are currently based. Did you expect to be branching out of San Francisco in less than a year? "I knew I had to leave San Francisco after a year to finish up school, so I was always going to have to decide whether to continue the events in a new city. In the end I think it was a blessing in disguise because it forced me to think about the Sure Thing project as something very personal and not just a local monthly of sorts. The label and podcast eventually grew out of that, as did the opportunity to meet and work with so many incredible people across the country. From an outside perspective I think the scene across the US can appear small and fragmented, in contrast to some of the major clubs and festivals worldwide, but what can be difficult to see is that most of us aren't out fighting for a "piece of the pie" — there's not exactly money to be made here, for starters — so much as we're searching for a place to call and make our own. There is a community aspect, locally and across the country, that can't be overstated and has given Sure Thing a lot of its meaning no matter where it's held."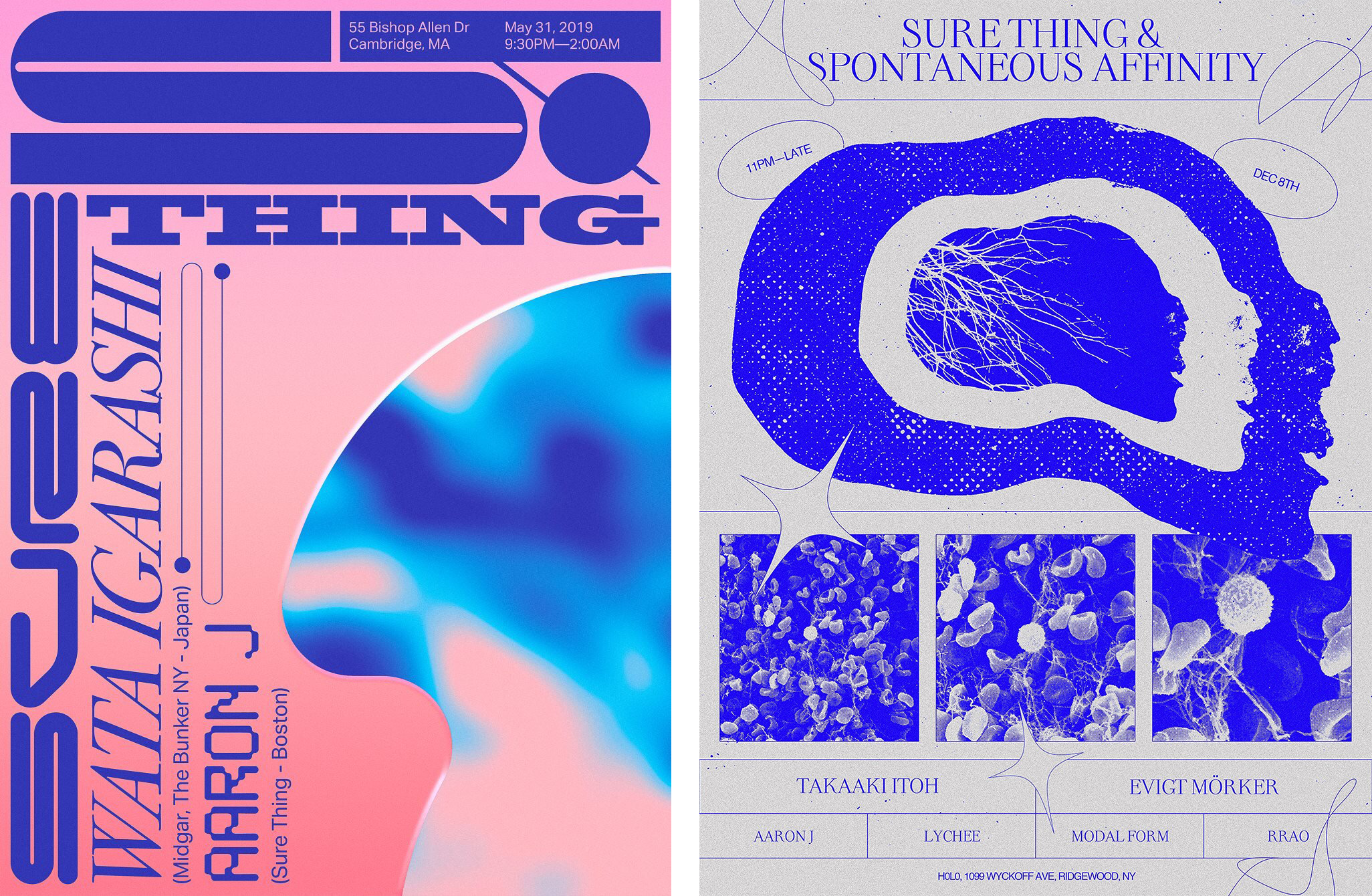 Do you have a favourite stand out Sure Thing memory when it comes to the parties? "One year I went alone to see Grouper perform in San Francisco, and accompanying her set was one of the most moving visual projections I had ever seen. I was actually pretty lonely around then since I had just moved to the area, and the whole show really intensified those feelings in a way that helped me understand them. After the show, I awkwardly went up to her to express my appreciation and ask who had made the projection — it was her friend, Paul Clipson [withinmirrors.org]. Years later I worked together with my friend Holly (Topazu) on an event and she invited Paul, also a close friend of hers, to project his films during her ambient set. I took a break from the main floor to observe and was instantly transported back to that night, sitting alone at the Grouper show, but also filled with gratitude for the friendships I had made since then. It sounds corny but in that moment I realized how important it was for events like mine to provide a space for anyone going through similar feelings to feel welcomed or understood. Unfortunately Paul passed on a year after that event, although his work and the memories they've created speak for the ages. I've never told anyone this story actually, about the Grouper show and what I was going through then."
You recently surpassed 100 Sure Thing mixes with Svreca mixing number the milestone number. What's it been like curating the mix series? I don't know about you but it's quite a therapeutic process for me in terms of the Truancy Volumes. "It's been so rewarding curating the podcast series, and honestly very humbling to listen through all of the submissions. I'm definitely a much better DJ for it, because I can pay close attention to what everyone is bringing to the table or even sneak in a cheeky behind-the-scenes ID request every now and then. It's so interesting to hear you describe it as therapeutic though, because I'm not quite there and that's something I think I can learn from. I find some things quite challenging, for example I get really anxious about asking people to contribute, even though you'd think I might have gotten the hang of it by now. Most of all I try to maintain a feeling of discovery for people who follow the series, no matter how big the audience becomes (and in some ways, in spite of it), and that dictates a lot of how I curate it. As for the 100th mix, it was such an honor that Svreca agreed to do it since he's one of my biggest inspirations. I spend a lot of time listening back to old series like Modyfier, mnml ssgs, Anatomy, etc. and he's such a presence in all of them, so when I listened to his set for the first time at work I nearly cried."
I just wanted to ask about Lychee as it seems you two work quite often together, be it B2Bs, in tangent with their Spontaneous Affinity night, or using their photography on the Sure Thing artwork. How did you two first meet and what was the musical spark that you feel has kept you both friends? "Lychee is actually the first person I met since moving to Boston, after being put in touch by a mutual friend, and it's hard to imagine Sure Thing today without them. For every part of the scene that tends to push people away — the stress, the competition, the ego — Lychee is basically the opposite of that, and is as much a personal inspiration as they are a friend. They embody the supportive, community aspect of our scene more than anyone I can think of and their Spontaneous Affinity project really shows that. We also booked a last-minute trip to Amsterdam together because we absolutely needed to see Dozzy play at De School, and I think that says more about our friendship than I ever could."
You recently started Sure Thing the label with releases from Simone Bauer and Prg/M marking the first two records you've put out. What was the process like for these and what can you tell us about the ideas you have for the label going forward? "The label has been a dream since almost the beginning, and thanks to the help of some supportive friends and incredibly talented artists, I finally had the courage to get it off the ground. My goal for the label is to release music that feels personal and reflective no matter the genre. Techno in particular can feel so fast-paced and club-oriented, and I'd love to provide artists with a platform to express themselves at their own pace. I still have no idea how to properly run a label — like PR, how does that work? Am I just supposed to know everyone's email addresses? — but I think that's okay, because the music is there for people to seek out, and people seem to be finding it. If all goes according to plan there should be at least three more releases coming this year!"
What's your relationship like with ambient music? It seems a common theme in your mixes, the choice of artwork/imagery and I want to say a certain aspect of the techno you play on occasions. What can you also tell us about putting together The Lily Waiting A/B mixes you recorded last year? "That's such a great observation, thank you for asking! Ambient and experimental music are so important to me because when you take away the rhythm all you have left is pure feeling, and the possibilities there are boundless. I listen to more ambient music than dance music at home, especially lately, but I had been nervous about putting anything out in that vein for a long time. To me the stakes are extremely high when you're starting with a blank canvas, and the listener is trusting you to lead them into the unknown. Approaching ambient music the way I would approach dance music — querying each track in terms of mood, energy, texture, etc., and also setting out with a specific arc in mind — was something that helped me a lot. "The Lily Waiting" was an experiment that came out of that process, because I tried to give the music a tangible reason for being put together. I was having a lot of trouble with nightmares at the time, and wanted to create a set that would carry me gently throughout an entire night's sleep. I released it thinking it might help others as well and I've received some really lovely messages about it since, so I'm quite relieved about that."
One of my favourite techno mixes the last few years was the live recording of your set at Formaviva in Slovenia. I imagine this might be one of them but can you tell us about some of your favourite ever gigs, the ones where everything just seems to fall into place and you've found your rhythm for hours? "I'm so happy that set was recorded, and thank you for saying! It was a really special moment for me, especially to have been booked alongside Paula Koski, a close friend and incredible DJ who I had met at Parallel Festival a couple of years prior. Seeing the crowd react beautifully to her set the night before gave me a lot of confidence and I knew the crowd would be willing to go wherever I wanted to take them, which I think you can hear in the recording. Another set that stands out was a back-to-back all-nighter with Lychee at Jupiter Disco, a tiny venue in NY with a fantastic Danley system that was a pleasure to play on. It felt like no matter where we went the crowd was well and truly there for it. That photo of me behind the booth was taken by our friend Morgan that night!"
How would you describe the way you DJ and the tracks that pass the Aaron J test in terms of making it into your sets? "My favourite tracks to play are the ones that grab me right away, but hold back just enough to keep me leaning in. Tracks that balance energy with restraint give the DJ a lot of control I think, because the effect they have depends so much on the context in which they're played, and exploring those possibilities can be a lot of fun. As someone who primarily plays other peoples' music, I feel a responsibility to present each track that I play in its best light — the creative side comes from the storytelling aspect, and using the music to explore a full range of emotions. A certain artist I admire once told me a phrase that's kind of impossible to forget: "First you give them the pain, then you give them the candy." So true, right?"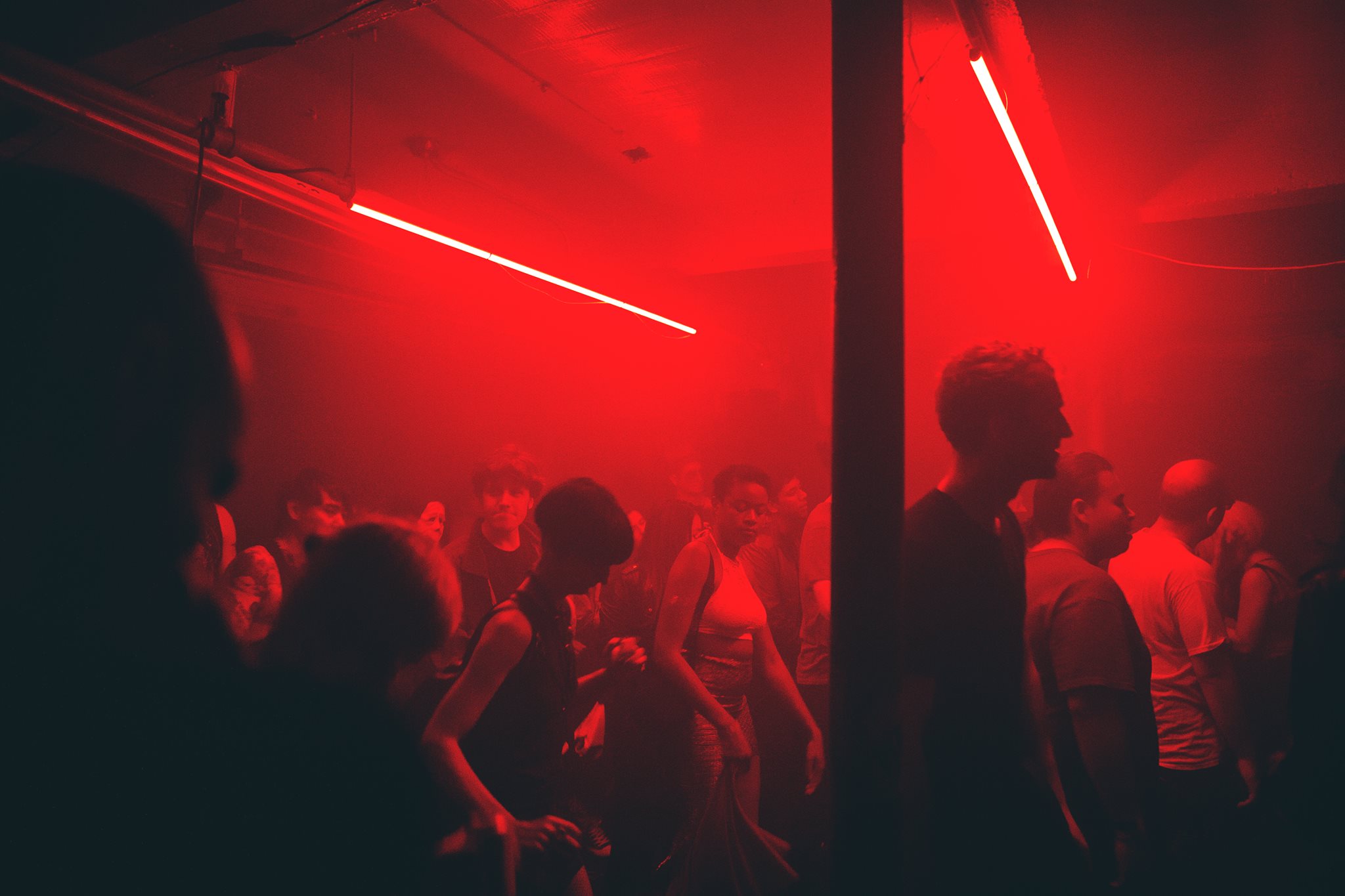 Photo: Luis Nieto Dickens
Can you give us a selection of favourite current DJs that influence you at the moment and why? "(Ductape's) Campfire Stories mix really stuck with me last year and helped me through a challenging and lonely start to 2020. (Hi-Vis) and Sold (individually and together as Farplane) both curate and present music in a profound and inspiring way, so seeing them live is close to the top of my current wishlist. Ario and Jake Muir both combine a deep knowledge of ambient lore with breathtakingly modern composition in their mixes, so each one is a must-listen for me. Topazu is so honest with her music and herself and I am constantly admiring and learning from that. Lily Ackerman is always examining and improving her craft and I think it shows in her confidence behind a pair of turntables. And Wonja, I don't know how they do it, but every transition I've seen them play seems plucked from a place of pure genius."
What sort of other hobbies or interests do you have outside of electronic music? Are there any books, films, art pieces or other things you've seen or been reading/watching that you might want to share? "I've been reading more lately now that I have some free time! One book I've been thinking about recently is "The Queer Art of Failure" by J. Halberstam, a series of essays which touch on alternative ways to approach and contextualize success and failure. I happen to work in an industry which is preoccupied with avoiding failure, and sometimes I can feel that mentality working its way into how I approach music. I'd like to break that cycle more, because I think focusing too much on traditional definitions of success – particularly in the realm of social media – can be a really lonely path to be stuck on. Sometimes I'm so afraid of failure that it completely gets in the way of getting anything done, and in the worst case it drives me away from taking risks or being true to myself. For example a lot of society probably sees electronic music and rave culture as a failure to fit in with expected norms, yet we know it as a place to make connections, to express ourselves, to feel free. In a broader sense we're basically all living in a state of failure right now, but that doesn't mean we can't find joy or meaning in life, even if we have to start looking in new places."
What can you tell us about the mix you've recorded for us? I feel there's different stages to this mix but planned in a way where the pacing flows into one perfect mix. Was there any direction you decided you wanted to go for this when making and are there any particular tracks you want to shout out? "On the topic of failure, recently while studying and under a lot of stress it was difficult for me to find the same enjoyment in music, so for an extended period of time I was listening to almost nothing at all. It was a bit terrifying, and I was starting to worry that I wouldn't be able to make this mix at all. So this set is me slowly finding my way back to everything, perhaps arriving at someplace new, and crystallizing a particularly difficult time in my life as a way of facing it head-on. Something I really wanted to accomplish with the mix was to not let the music get away from me, and to feel in control of every emotion as much as possible, because that's what I thought I had lost. Hopefully it sounds honest and vulnerable in a way that other people can relate to, because I know we've all been in a difficult place lately. I've always found Dasha Rush's remix of Svreca's "Ebisu" to be a challenging track to play because of how much open space there is in the mix, but it marks a turning point in the set and it's somewhere I knew I wanted to get to."

Last usual question for us, what was the last thing to put a big smile on both your faces? "I finally got to see my family this month after over a year apart, so that was a special moment for me. Oh, and I found out yesterday that I passed my exams, so a big smile there :)"
Aaron J: Soundcloud, Facebook, Twitter, Instagram
Sure Thing: Soundcloud, Bandcamp, Facebook, Website
You can download Truancy Volume 274: Aaron J in 320 kbps and view the full tracklist by supporting Truants on Patreon here. Your support allows Truants to continue running as a non-profit and ad-free platform. Members will receive exclusive access to mixes, tracklistings, and merchandise. We urge you to support the future of independent music journalism – a little support would go a long way.
Q&A and Words by Riccardo Villella