Reptant has fast become an intricate cornerstone when it comes to quality, knee-bucking electro and high-voltage machine jams. Emerging around 2017 as a secondary project to his Lou Karsh alias, he's been one of many talented producers to lead the genre through a healthy and exciting new period, thanks to releases on Planet Euphorique, Salt Mines, Craige Knowles and Kalahari Oyster Cult. His records have rightfully caused quite the stir, with the tiny reptilian character known as Reppi T. Lizrd making regular appearances throughout the producer's artwork, tour posters, and live shows. Telling us that the concept, theme and origin story behind the creature will be fleshed out in an upcoming debut album, it's reminiscent of the expansive science fiction universe that Gerald Donald and James Stinson created with Drexciya, and one we're excited to hear more of. We caught up with Lucas to chat about Reptant's early beginnings, his graff background, collaborating with fellow Australians, and how his live set has been going down. Given his affiliation with live hardware workouts, Truancy Volume 270 is a stripped back journey of electro and acid tracks using simple elements with big energy.
Hey Lucas, firstly I just wanted to go way back to when you first started releasing music. Your debut Lou Karsh release in 2016 was your first venture in putting out music, which you also put out on your own label LKR. As someone just getting onto the scene, most might stick with one alias for a few years before starting another, though the first Reptant release was out in six months from that. What was the reason for that? Did you have a clear view of what you wanted the Reptant alias to be when you first started? "When I was asked if I wanted to release on Tomahawk, the label at the time only wanted to release debut music, though having released a record already we anonymously released the tracks as Reptant. Before this release the Reptant sound was more of a dark/broken/ambient/deep techno project and had some tracks sitting publicly on Soundcloud for some time, they never really got much attention and probably for good reason. I removed most/all of it when "Night Time Creepin" came out. This is when the concept for the lizard character formed, though the definition for the word Reptant in itself was enough to inspire the project from then on."
I was reading an interview where you talk about developing the character and releasing more details about him, his planet, and his fellow friends. Can we assume he's not of planet earth, then? What sort of details can you share on Reppi. T. Lizrd? "I'm glad you asked actually, I'm actually releasing the first Reptant album very soon which has a bit of a concept/theme/story to it. I won't say too much about it but it revolves around Reptant returning to his home planet 'X'trapolis' (named after one of Melbournes Metro train models) and the forest where he was born." I feel like the Reptant logo could become really iconic, it reminds me of the Plastikman logo a little too. "Oh, thanks that's great to hear I'm very proud of the logo design. I actually have had that same exact thought about the Plastikman logo, I think it's mainly due to the shape of the hands and the way the character is twisted."

Going back to your productions a second, had you built up a large collection of music over the years that you were happy with? So many records came thick and fast after that along with all the LKR records too, do you find you have a very efficient work ethic? "In some ways I think i'm fairly efficient, but when I think about how much time I would spend during a week i'm probably as efficient as your average producer but i just spend an unhealthy amount of time working on music. Since the project began, Reptant tracks never really piled up like the Lou Karsh stuff did. I've been lucky to find homes for almost all of my Reptant tracks fairly quickly."
How have the labels you've released with all come about? Apart from Salt Mines all are based out of Australia, did a lot reach out to you? Was it easy to get across what you wanted to do with the Reptant alias when it came to artwork and such? "Some were out of the blue reach outs and in one case my demo's landed in the hands of the label unintentionally through a friend I had shared it with. All the label's allowing me to have at least a little bit of input on the artwork has been nice. Even on labels I don't usually do the artwork for there are little lizard motifs scattered about."
I was reading an interview where you mentioned that you had come to the conclusion that video game soundtracks had probably subconsciously influenced you quite immensely growing up. I'm asking this really as I love old video games but what sort of other games were you playing apart from Ratchet and Clank? "Aside from Ratchet And Clank 1, GTA3/Vice City/San Andreas and Tony Hawk 4 (all from around 2002) were probably my most played games ever, They probably also had a lot to play in my early Hip Hop/breakbeat interest. It's hard to pinpoint anything in particular since most of all of it is completely ingrained into my mind."
Knowing you do a lot of the graphic design and artwork for your releases and LKR, I was looking through your Instagram and noticed an early affinity for graff, taking pictures of spots whilst on your travels. How far does that interest stem back, do you also think that was a big influence in your creative nature? "I was pretty young, maybe about 14-15 when I first got into it and it pretty quickly consumed me up, I would probably say it was one of my first outlets to freely express myself properly so to assume it had a strong influence on my creative nature is probably fair. I was definitely more interested in doing full colour pieces with mates and crew rather than the tagging aspect. I eventually stepped back after getting myself into a fair bit of trouble and as my dance music interest started to take priority."
I was lucky to catch your live set in London when you were doing the Craigie Knowles showcase and it blew me away. How long did it take to get the live set ready? You also played a show at Day Break in Melbourne prior to lockdown in March, where I think you played it to your biggest audience yet. Is it getting the reaction you'd hope? "The original plan for the Boiler Room set was just to play the set I was playing around Europe at the time, which was constantly evolving, gig to gig. But the night before in Berlin while doing a last run-through I ended up changing/writing some new stuff at the last minute, this usually happens when I'm nervous about a gig coming up. I had a pretty sleepless night and literally rushed to pack up my gear in the morning to only just make it to the airport. I'm usually very happy with the reaction it gets, I've had some really nice feedback even at moment's that I know I didn't execute the set as plan, even at the Boiler Room set, it's hard to see since its off-camera but one of my machines, the Electribe Rhythm, kept turning itself off and resetting to the first track.
It was the first technical problem I'd ever had in the 3-4 years I'd been playing live. It turned out that the power socket had become faulty and the vibration of the table would cause it to disconnect briefly powering it off and on again quickly. It was annoying but I'm glad it was that machine that just served for some glitchy percussion/fx sounds. I tried to get it going a few times by selecting the pattern I was on and re-syncing but eventually, I just kept moving forward with the set. I don't even know if people noticed. That's the beauty of all hardware sets, there's a lot more freedom and room for error that don't necessarily sound bad or wrong. I still always play for the fun and enjoyment of it rather than to blow the minds of a bunch of chin scratchers up the back anyway."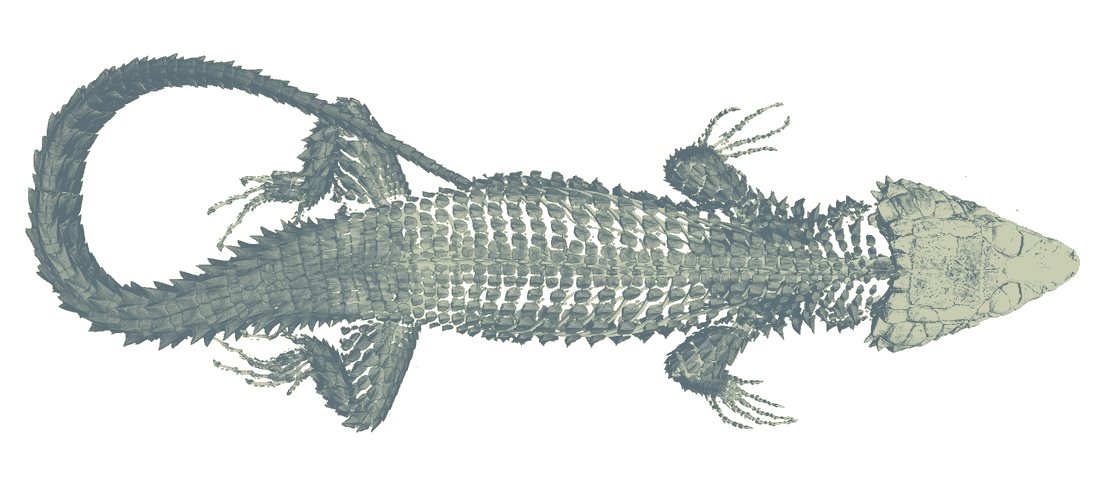 Would you say you approached the Reptant alias with a live set in mind? Is your production set up at home pretty much streamlined to take it live with ease? "Actually, when I started Reptant I didn't plan on really even playing shows at all, the original idea was for it to be anonymous but that didn't last long. I didn't even really start Djing out properly at all until quite a while after my first few releases. Up until then I always only ever played live sets. My set up at home as well as being largely centered around hardware gear involves a laptop which is something I've never brought to a live show. I usually just pick a few machines and a mixer I'm comfortable with and run with them for a couple months at a time."
When producing do your tracks tend to come out fully formed from practice with the live set, or is it usually more of a process moving from idea to finished product? "Definitely the latter, I don't think there are any tracks I've played live that have been the same as a finished product. I'm fairly limited with the stuff I bring out live so studio tracks tend to be more complex. The live set is a great way to test out ideas/sounds/bass-lines and even arrangements to build crowd energy." Is there any gear you turn to to help you get started and keep the process moving? "I absolutely love beeps and bleeps and creating my own sounds so recently I've been having heaps of fun with my small euro rack system and a clone of the Pearl Syncussion. I find enough inspiration with those to keep the flow going but often rotate between a few different bits of gear depending on what I want to make."
Let's talk about LKR for a minute, as the last two releases have been some of my favourites – The Exertion VA II and the record from D. Tiffany. Do you feel you've achieved what you set out to do when you decided to start the label? "The vision of the label is constantly changing although I've always been more interested in releasing the experimental and more unique sounding work of artists rather than their more functional music. I get more and more excited about the label with each release but as my direction shift's I try to keep the progression of the label's sound somewhat consistent."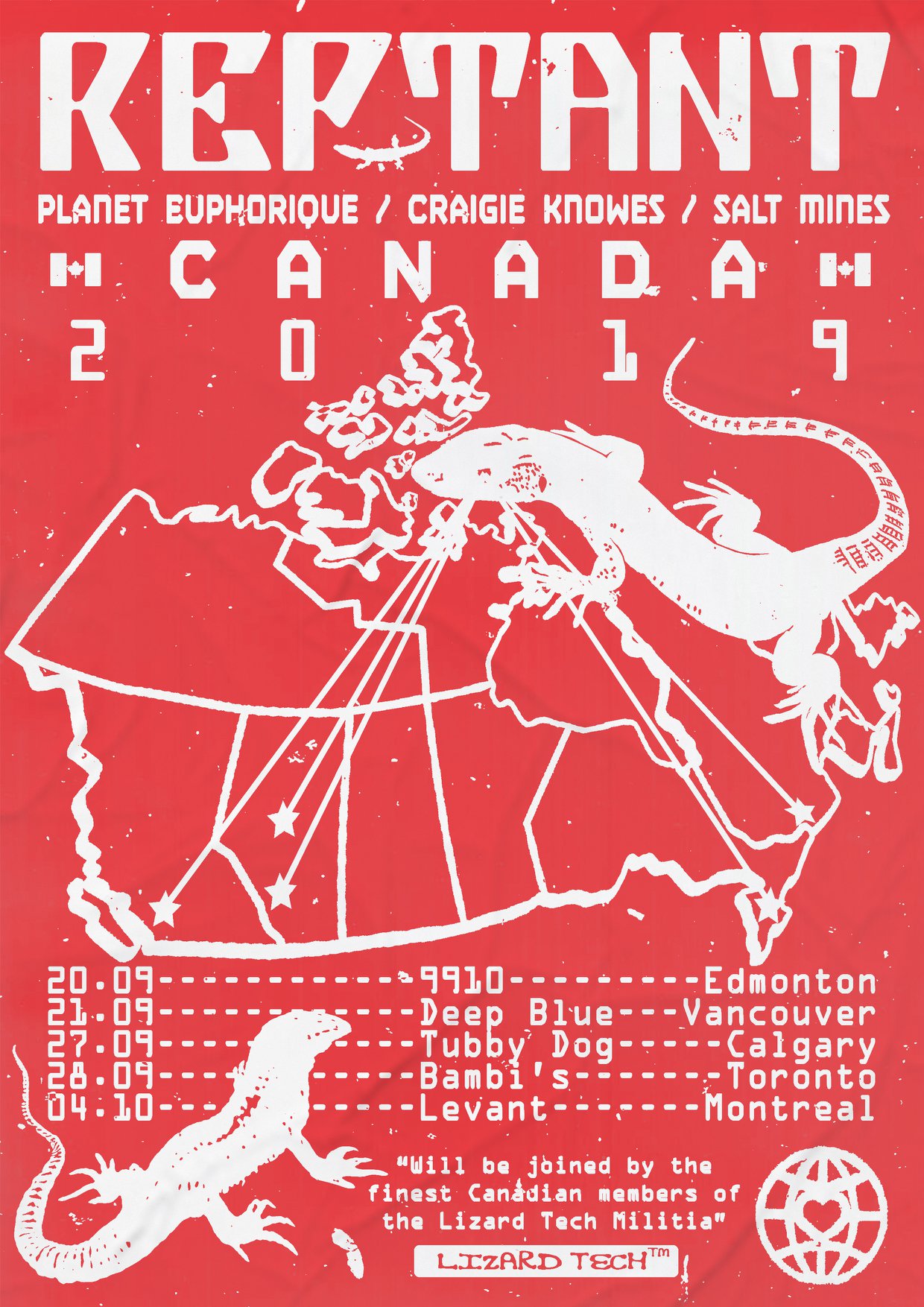 As well as putting out music from fellow Australians and up and coming producers, you've also been in the studio collaborating with some of them. You've got a track called "Gortexia" that was made with Dashiell coming out on 20/20 Vision towards the end of the year. How have you approached collaborations? "Dash is a friend of mine who lives with the brothers Sam and Jack Brickel, they have a cozy little studio not far from where I live. I was invited a couple of times to work on some tracks with them and 'Gortexia' was a result of a session between Dash and I that seemed to fit with what I'd been releasing as Reptant. We started two tracks that day, Gortexia (previously named Gortex) was the one we finished then and there but later on after I was asked to submit a track to 20/20 vision we were asked to make it less dystopian. As we were in Covid lockdown at the time, Dash changed up some of the synth parts by himself before we sent it off, but generally, I prefer collaborations to happen in person with hardware in the studio when possible."
What sort of other hobbies or interests do you have outside of your work in electronic music? "Music and design have basically consumed all of my creative time. When I'm in Melbourne I spend most of my time on weekends socializing and partying with friends, up until Covid hit I was still going out to the club almost every weekend. Otherwise, I like to get out of the city and into nature when possible and less frequently from time to time try to get out skateboarding."
What can you tell us about the mix you've recorded for us? Any particular theme you went for this or any particular tracks you want to shout out? "I've tried to keep this one in line with other recent Reptant mixes as a short journey which starts off with some more obscure trippy mind tracks and as the mix progresses it gets more straight forward and energetic coming to a peak at the close. Most of the track's I picked aren't over the top and just have a few interesting simple elements which make them very strong, there's one of the D. Tiffany tracks from Cruel Trance inside as well as a forthcoming Rudolf C track. There are also a few brand new unreleased Reptant tracks including a "The Outcast" which is about to be released on my new album."
Last usual question for us, what was the last thing to put a big smile on your face? "My partner Meg has been making these amazing pillows in lockdown. It's been awesome to watch her pick up hand sewing for the first time ever and within a short time our house is now completely littered with all these different shaped colourful velour pillows. It has definitely played a large role in keeping the vibes high while we wait to be able to be legally allowed to hang out with friends and family again."
Reptant: Soundcloud, Facebook, Instagram, Resident Advisor
You can download Truancy Volume 270: Reptant in 320 kbps and view the full tracklist by supporting Truants on Patreon here. Your support allows Truants to continue running as a non-profit and ad-free platform. Members will receive exclusive access to mixes, tracklistings, and merchandise. We urge you to support the future of independent music journalism – a little support would go a long way.