It's easy and refreshing to hear when a DJ truly enjoys the creative part of piecing a studio mix together. Describing the way she makes them as a complete personal expression, a diary of sorts, Kia has built up a collection of mixes that completely embodies her talent for weaving deep musical narratives. Kia's Truancy Volume is a complete package into how she transmits and creates these mixes. Melancholic, dreamy and relaxed, with the energy of being a 170 mix this time round, the mix infuses autonomic styled drum and bass, and minimalist, rhythmic tones to perfection. From Aleksi Perala's piano led dreamer "UK74R1512040" to dBridge's smart minimal D&B take on Konrad Black's "Scorched Earth", the mix is oozing with style and atmosphere. It becomes very clear why her mixes have enchanted so many the past few years. We caught up with Kia to discuss the Australian backdrop being perfect for certain albums, how she channels her energy into mixes, playing in Europe as well as talking about Animalia, the record label she recently started to shine a light on her incredibly talented friends and Australian locals.
Hey Kia, thanks for taking out time to answer these questions and do this mix for us! So just to start seeing as this is your first time on the site, I thought we could talk about your first foray into dance music? What kicked things off for you? "I grew up playing classical instruments, starting with piano when I was about six. That led to me playing percussion/ glockenspiel and xylophone in my school concert band. (At the time I was really embarrassed about being the girl standing at the back with all the boys playing the drums rather than sitting in the front row playing the flute or something, but in hindsight I think it was pretty cute). In high school I  stopped doing classes but kept playing piano at home, which is when I guess I started exploring more modern genres. I found my way into electronic genres firstly through electronica and IDM, mostly stuff I overheard my big sister listening to. Originally it was through more well known artists like Four Tet, and some of Aphex Twin and Autechre's more ambient leaning/ melodic albums. I guess from there I developed my own taste, which stemmed into more dance-music oriented styles of IDM, and then tech house, jungle etc. In 2016 I went to the Labyrinth festival for the first time. I was already listening to lots of deep dance music but I feel like the most defining moment for where my taste currently lies. It was incredibly inspiring and definitely drove my passion for the styles of dance music I enjoy today. In saying that I feel like my taste is constantly changing and it's taken years of listening to lots of different styles of electronic music to form what it is now."
I feel like Australia as a backdrop could soundtrack some absolute amazing albums growing up. I ask this because you've talked about 'deepness' and being fond of melodies, so wanted to ask what might have been five of your go-to albums. "Before I was super into electronic music my tween/teenage years were soundtracked by the movies and TV shows I was obsessed with, so the Romeo & Juliet soundtrack, the OC soundtracks & Sofia Coppola films like Marie Antoinette. I actually discovered Aphex Twin via his beautiful song "Avril 14" in the Marie Antoinette soundtrack. Also Moon Safari by Air.
Some other albums I've listened to probably a hundred times over in recent years are…"
Hiroshi Yoshimura – Green
Nuel – Trance Mutation
Donato Dozzy – K
Aleksi Perala – The Colundi Sequence
Nali – Reflections on the Second Heaven
Dino Sabatini – Omonimo
With Melbourne and Australia being so far away from what people perceive as the hotspots for dance music in say Europe or the USA, has that led to a closer knit community of producers and DJs you interact and socialise with? "Definitely. Ever since I moved to Melbourne from Sydney about five years ago, I've been in love with the city. One thing I noticed upon moving here was the community feel within the scene. The community here is so broad, with so many different pockets, but I feel like between these little groups everyone is super supportive of each other, and there's definitely a drive to support local and support each other. It fosters a really beautiful thing, and I feel like it also constantly inspires local artists to keep making new things, hence why there is so much exciting stuff coming out of Australia. The music community is what I've missed the most throughout this year, but I've also seen the resilience of the community through virtual connections, online radio and fundraisers like "Save our scene". A lot of my friends are people I bonded with over music.
Sydney also has a really amazing thing going on. They have to work within far more constraints and regulations than Melbourne does (with strict licensing/lock out laws that led to the closure of most of Sydney's clubs a few years ago) – but they work with what they've got in amazing ways. I feel like what it took for me to really appreciate Australia's special scene though was actually going over to Europe last year. I'd always wanted to move over permanently but it actually just made me realise how special the Australian summer is. What we lack in world famous clubs, we make up for in our open air parties (bush doofs specifically)."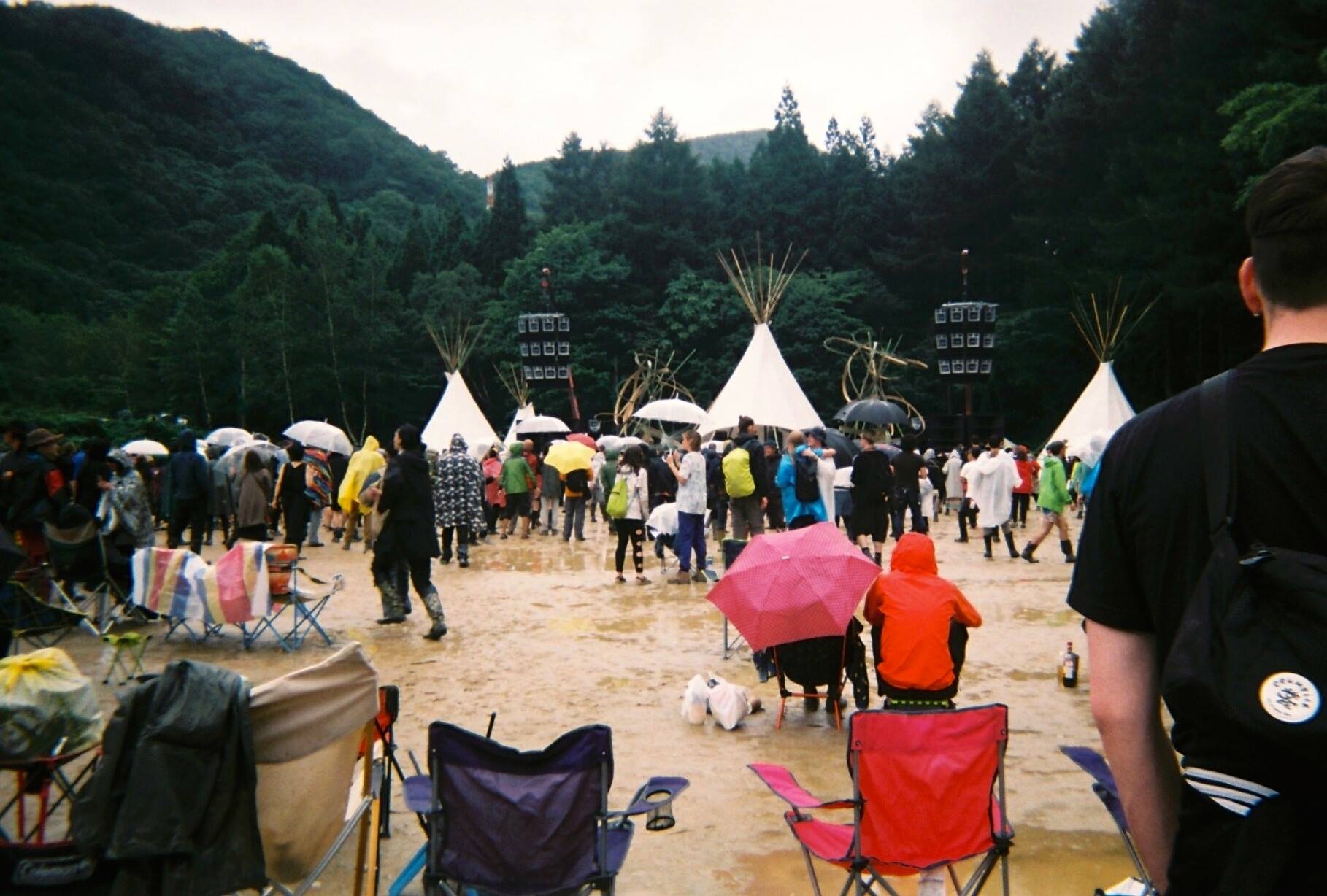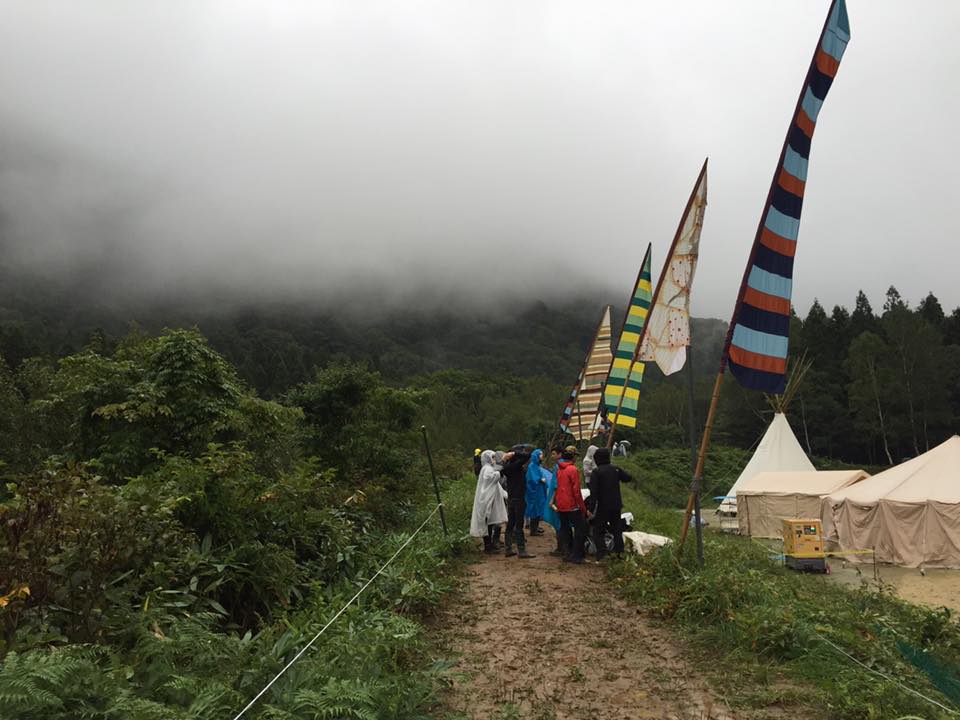 I've listened to a lot of your mixes the last year and it feels like you've got a very selective and perfectionist approach to what you include so was wondering where you think that might have stemmed from? "Creative outlets have always been a stress release thing for me, and in the last few years making mixes has become my absolute favourite hobby. I see my mixes quite visually and they tend to be really reflective of the current state of my life. It's nice now that I've built up a bit of a collection of mixes because when I go back to them they instantly take me back to the time I made them. I've also got a pretty obsessive personality so I just really enjoy channeling all my creative and mental energy into a mix and trying to create some sort of personal story or narrative. In a weird way I really struggle to make mixes that translate my actual club DJing style, which is a lot more spontaneous, because I'm never quite happy with how they turn out. Because of that, I think sometimes people expect that I only play deep and dubby stuff in my sets. I guess I just see mixes and sets as completely different things. For me, a mix is a complete personal expression, almost like a diary of my life or something, whereas a set is something you curate depending on the mood/feel of the event. I find the mixes I make during the winter months turn out completely differently to ones I make throughout the summer."
You've talked in past interviews about wanting to create a story with the way you mix and in creating mixes. Are there any past mixes or DJs that you feel influenced that approach? "When I first got into the sort of "deeper" realm of electronic music I listened to a LOT of Dozzy. Even though he doesn't post many mixes online. I loved his Babylon market series mixes that he had up on soundcloud for a while. It's a huge cliche to mention Dozzy but it can't go without being said! iota always jokes that the music he produces, as well as the artists from the Animalia One release, and other local artists like OK EG, could be defined as  "dozzywave", because they've all been so stylistically inspired by him. I always love re:ni's mixes too because she always finds the perfect balance between deep and UK bassy. I've also listened to this three hour ambient trip by Astral Industries on repeat for the last couple of years.."
What is your usual selection process for packing your record bag or preparing for a gig? You've said you don't really like to lock into a single genre so I was wondering if your USB folders or record bag are set up in a way that's easiest for you to do this? "Rekordbox is everything for me when planning a set. Usually, when I know I've got a gig coming up I'll have a rekordbox folder ready for at least a month prior which I'll slowly add to when I listen to or think of something that I think will fit. I've got a folder for every set I've ever played and I don't delete the folders after I play the sets. So now, when I get booked for something, I can think about what sort of parties it may have a similar vibe to and have a look through old folders, and then add whatever records or digis to that. I try my best to do something different every time I play though and I find that no matter how organised I am for a set I usually play something different to what I was expecting to play. When I first started DJing out I felt like I had to style my sets by genre and stick to one throughout but nowadays it's more so a mood or a vibe i'm looking for. Sometimes I get to a point with specific tunes that I have such a sacred and nostalgic memory of playing them at a particular party, that I can't play them out anymore too, there's a few songs I played in Europe last year that I haven't quite gotten around to playing again yet. I'm excited for a post-covid era golden age of events.. I've been doing alot of digging and making folders for non-existent parties during lockdown."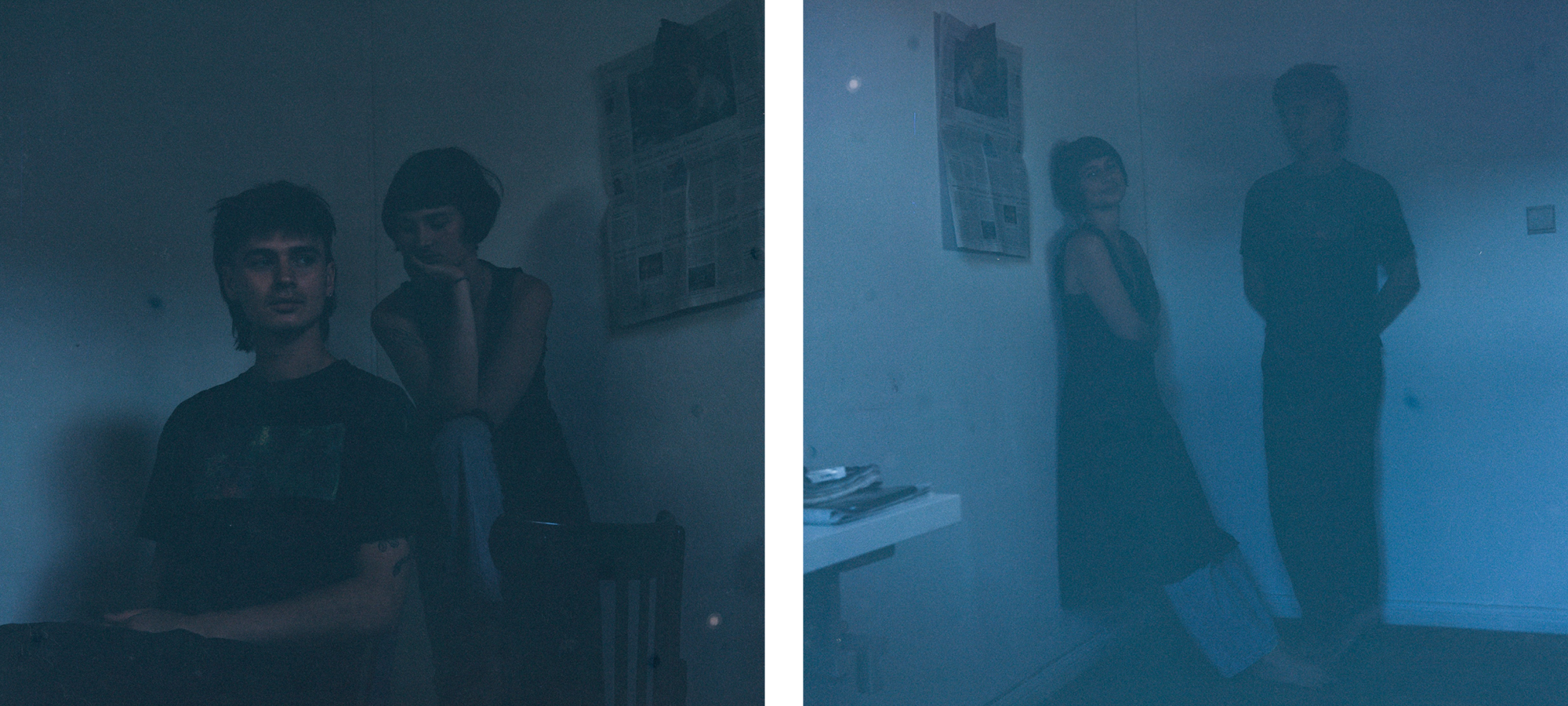 You were playing in Europe last year with gigs at the likes of Patterns of Perception night. Having done a mix for them prior, what was the gig like? Were you allowed the same sort of freedom and deepness you like to go for? "The Patterns of the Perception crew are the best. I met Kim Bergstrand through a friend when I was at Labyrinth in 2016. I then met the rest of them the following year when I was in Europe at Terraforma festival. Sooo I guess festivals bring people together haha. We stayed in contact and the PoP mix series had been one of my favourites for ages, so I was pretty honoured when they asked me to contribute. I was even more excited when they offered me a slot at their day party at About Blank. I had such a lovely time. The garden at About Blank is so beautiful and I enjoy playing during the day 10x more than playing late night club sets. The crowd at Patterns of Perception are really patient and I feel like everybody who goes to those parties is really there for the music and nothing else, so it definitely gives you, as the DJ, freedom to do what you want with your set. Considering the style of the collective I kept it pretty deep and euphoric for that set :) I think the kind of music I play usually  thrives more in an outdoor environment. I am really grateful to the whole PoP crew as they've been really supportive of me throughout my (short lived) DJ trajectory."
Let's talk about Animalia as it's your new baby record label, what can you tell us about the process of setting it up? Obviously you must learn a lot from it being your first label venture. What can you also tell us about the four artists you picked for the record? "Yes! It's been so enjoyable so far and I can't express how special it feels to not only have a creative pursuit totally of my own doing, but also building a platform on which I can shine light on incredibly talented friends and locals. I never thought to start a label but after a few suggestions by friends in Europe last year after showing them some unreleased music from back home, I decided it needed to happen. I felt guilty that I had this huge pool of amazing music for mixes and sets from friends, basically all to myself.. So starting a label was the logical way to share it around the world. A lot of my mixes are embedded with tunes by Eugene Pascal, Sam & Jack Brickel, Dashiell & iota, and they are good friends of mine. It was a no brainer to do a V/A for the first release which included a little slice of everybody.  I feel like it offers the individual flavours/styles of each artist, but also introduces their cohesive sound as a group. Animalia was started for them and I'm so excited to branch out to more talented locals, as well as offer more tracks from the boys in the next few releases. The second release will be announced in the next month, and another two should be out before the end of the year! It's also been really fun pursuing the label beyond just the releases and into a mix series, and (hopefully) post-covid, some club nights. I had a launch party with Konduku & Ménage live planned for May which never ended up happening, but I'd really like to make it happen some day.
Was the artwork created by a relative? "Yes, my sister actually! She knows me and my taste better than anyone, and she's a really talented architect. It's nice keeping the design aspect of the label close to home too. Sometimes I think I'm bad at verbalising exactly what I want but she somehow manages to nail the brief every time.  I've got another close friend Laura Apelt working on some sick video visuals for the second release too. It's cool how many opportunities to support friends comes from running my own little business."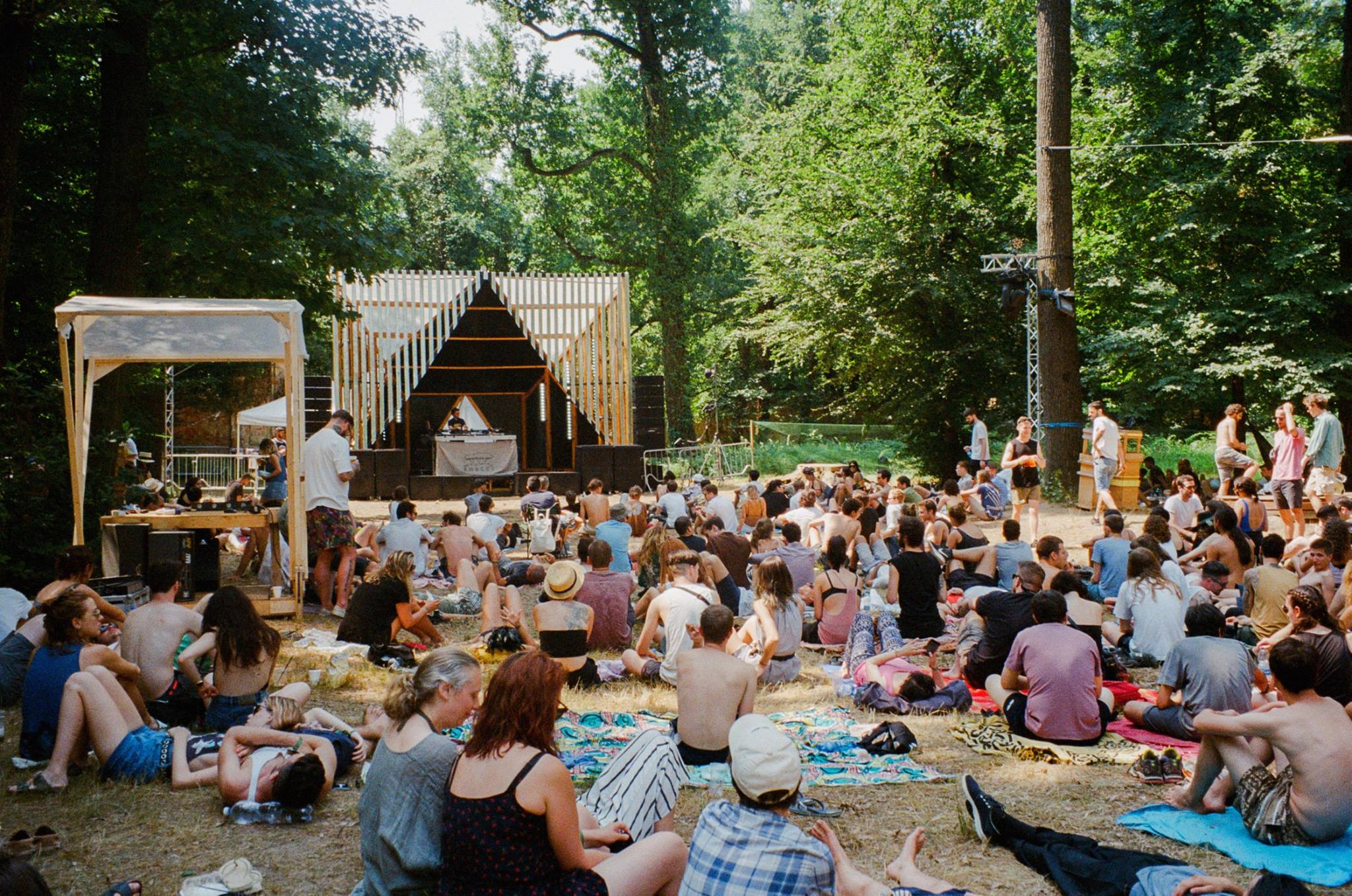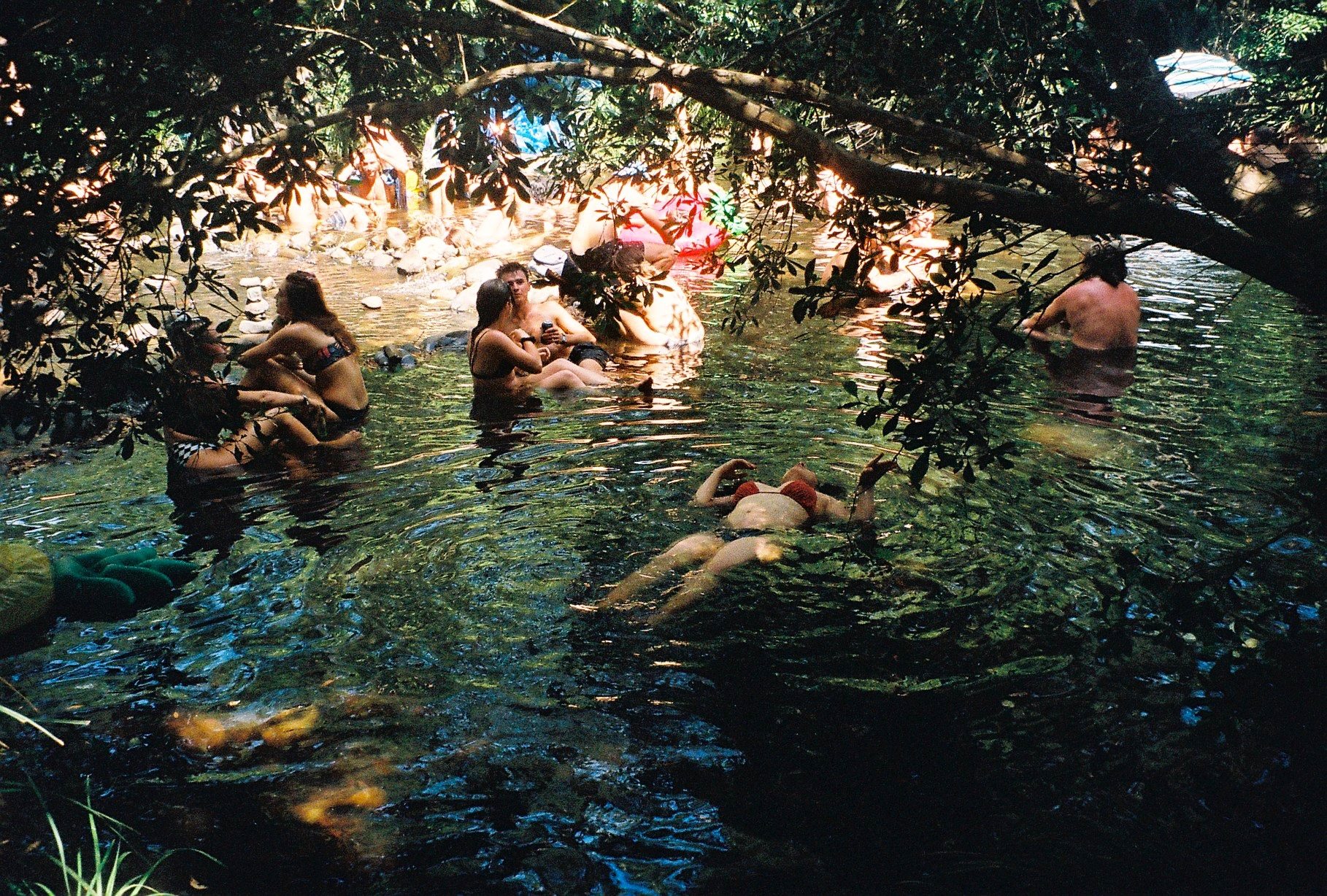 You've also been producing with Iota on a few songs, one of them being released on the Flowers that Bloom at Midnight compilation. How's producing coming along for you? "I'm really enjoying the process but admittedly at this point I'm still on my learner plates. Jack (iota) is a great teacher, so he's showing me things and I'm sort of bossing him around about how I want things to sound. I guess the thing with Ableton and making music is that no matter how long you've been doing it you're still constantly learning new ways to make the sounds you want. I've got a pretty clear vision of the sort of music I want to make so I'm excited to see where I'm at in a few years when I've got a bit more understanding of Ableton/hardware under my belt..
I've also had a couple of studio sessions with the Ménage boys (who feature on the first Animalia release), which is so much fun. I feel more comfortable when I've got a synth or a keyboard in front of me, rather than creating melodies on Ableton, because my piano instincts kick in, so I can definitely feel my experience with instruments helping me. iota & I are currently working on a more dubby/ clubby song for a compilation which will be our first vinyl release together which is super exciting. I'm excited to start doing some solo stuff soon too. We're turning the shed in our backyard into a studio so soon we'll have our very own dedicated space for it! Keen to spend most of my summer in there."
What sort of other hobbies or interests do you have outside of electronic music? "I've always been really interested in politics and current affairs. When I was younger I was determined I'd either be a journalist, or the Prime Minister. Jacinda Arden (the New Zealand PM) is basically my biggest inspiration and she actually used to be a DJ too so maybe my 10 year old ambitions aren't doomed just yet. Other than that, I love knitting, docos & anime films, swimming & bike riding. Also I've recently developed an obsession with this super wholesome Chinese blogger called Li Ziqi who lives in the countryside and makes food and crafts using traditional methods. It's incredibly therapeutic haha. Whilst 2020 has been terrible in many ways, it has been really nice to focus on self care, and put more time into my hobbies."
What can you tell us about the mix you've recorded for us? Obviously from listening you decided to go with a very autonomic-esque and 170 approach for this. Were there any tracks which you started with and decided to build the mix around? "I guess with some recent mixes I've made I've been trying to break out of the mould of music that people expect me to play. Over the summer in Melbourne as I played more and more gigs I enjoyed surprising people and playing lots of different genres. I really enjoy playing d&b to break up the more standard clubby speed stuff I play and thought it would be fun to pull something together entirely based on that. Listening back, I can also feel some of my very up&down lockdown moods coming out. Somewhat melancholy, dreamy and relaxed, but at other times really frustrated with lots of pent up energy. I  guess that's where I got the inspiration to play with a mixture of downtempo stuff and more dancey dnb.
The mix reveals my obvious obsessions and regular artist features in my mixes like Aleksi Perala, Konduku & Felix K, but I've also been digging for a lot of 90s trance and psy trance at the moment, so there's a dnb speed trancey Digitalis track which I'm obsessed with at the moment too. On the more downtempo side, I'm obsessed with this album by 'Tol" on Rasternotion, which is actually Frank Bretschneider (the minimalist master) & Tilo Seidel, so there's one of those pretty wiggy songs in there. There's also a forthcoming Animalia tune by iota, and some unreleased/forthcoming tunes from Tammo, as well as Dashiell's side project "Ebbs n Flo' with another talented local, Will Holden.  It was honestly the most fun I've had recording a mix. By the end of the recording I was feeling really pumped up and equally sad that I couldn't be listening to or playing the music out at a party with my friends. I was simultaneously working on a spooky psy tinged set for a friend's virtual doof, and a dubby melodic one for another series so I had fun creating a vibe in this one as differently to the other ones as possible."
Last usual question for us, what was the last thing to put a big smile on your face and secondly, which under the circumstances might be a while back but when was the last time you properly danced? "I'm honestly very boring at the moment, in total hibernation because it's winter here, so when the sun's out it's enough to make me smile. We're only a few weeks away from Spring now so I'm seeing some sort of light at the end of the tunnel. Whilst we're still in hard lockdown here in Melbourne amidst a second wave I've also been somewhat encouraged by the semi-normal summer scenes I'm seeing via instagram of my friends over in Europe. Aaand last time I danced, apart from in my dreams every other night, one of the last pre-Covid events was the Spook party, which is an open air rave run by a few friends of mine. It was in a parkland area in North-East Melbourne in late February and I played a b2b set with my partner iota. All of my friends were there and it didn't get shut down by police, so it went on until about 4pm the next day. It was definitely one of my favourite parties to date."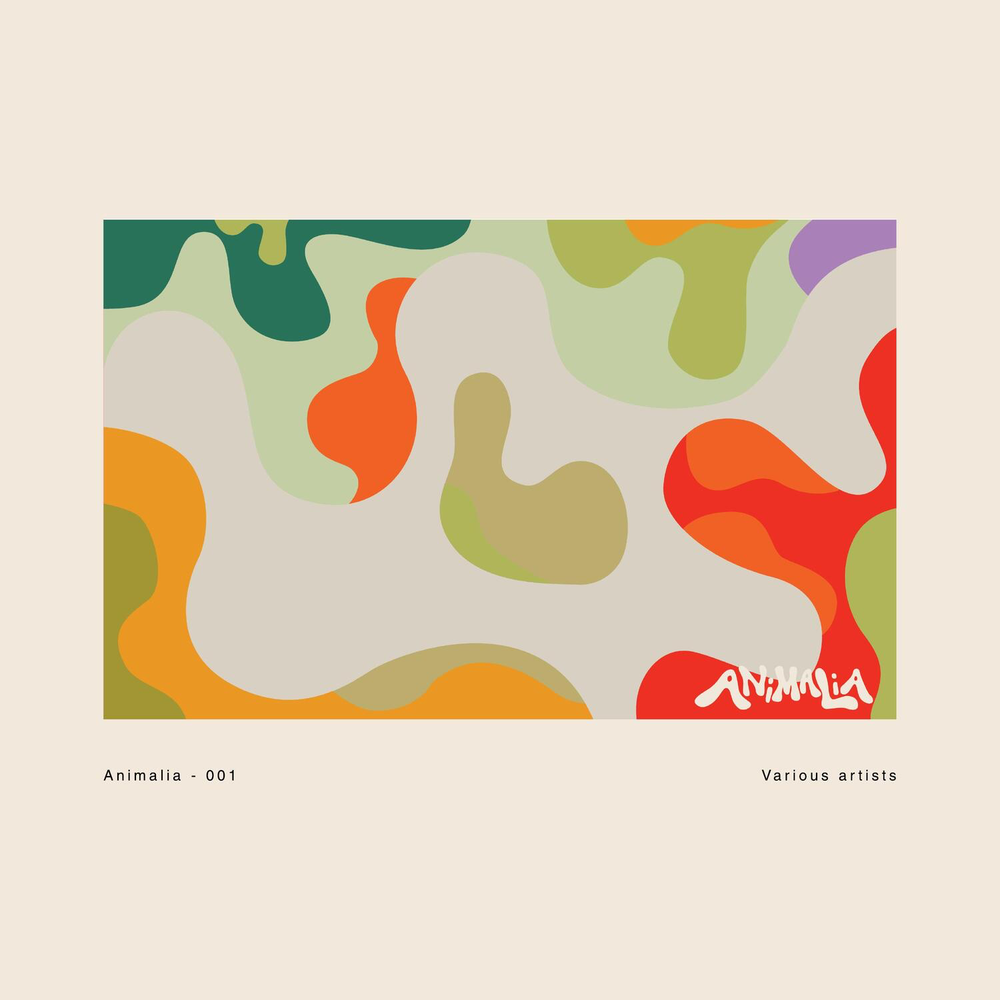 Kia: Soundcloud, Facebook, Instagram, Resident Advisor, Animalia
You can download Truancy Volume 268: Kia in 320 kbps and view the full tracklist by supporting Truants on Patreon here. Your support allows Truants to continue running as a non-profit and ad-free platform. Members will receive exclusive access to mixes, tracklistings, and merchandise. We urge you to support the future of independent music journalism – a little support would go a long way.