Zozo is a DJ from Istanbul, Turkey. Forever experimenting with sounds of all shades, she's established herself across Europe by collaborating with the Lyon-based Macadam Mambo crew residencies as well as enjoying a residency at Sameheads in Berlin. In 2017 she released a mind-bending tape for the Sameheads C60 series entitled Witchez of Anatolia, opening with dialogue from Macbeth's weird Sisters and the voice of Vincent Price before exploring mystical sounds popular and traditional. Her DJ schedule is usually packed but with the COVID-19 lockdown in effect across the world she's confined to her home. As well as telling us about the mix she recorded, we talked to her about her response to this situation, her overall approach to music, her early days clubbing and how she'd open her next party.
You recorded the mix before the pandemic took hold – what effect has it had on your life? "This is the first time in my life that I've witnessed a spring arrival being so intense and I tried to focus on this natural cycle. That made me realise that I was in a rush all my life until now. I got rid of my rush and this slowing down put me at ease mentally. For me, the best thing I can do in these days is to enjoy it. It's the first time in my life I do whatever I feel like to do. I'm aware that these are hard times economically. But what scares and annoys me more is the greedy politics, which doesn't stop even in these hard times. Ignorance both in Turkey and in the world is more dangerous than the pandemic. This greedy, and sick consumerism that slaughters nature, leaving no breathing space to the other species is the reason of what is happening. I wish we managed to make the necessary changes and not to go back to this sick system we consider as normal.
"If we go back to my personal experiences; I'm suffering, and concerned in the same way but also very happy just to be able to witness the blooming of the nature and focusing on the voices of the birds around. We moved to a new house recently and it is located next to a big park. I'm grateful for that. This pandemic forced us to an obligatory retreat and this gave me the time to concentrate on things that I was neglecting for some time. Simple things like reading, cooking or dreaming."
Do you think you'd record a different mix if you started it today? "I don't know. Probably it would be in the same direction, maybe a longer version cause I have new crackers to share. My phantasy was to prepare a furious and energetic set with the old and new records from the collection. I wanted to create this imaginary ambiance."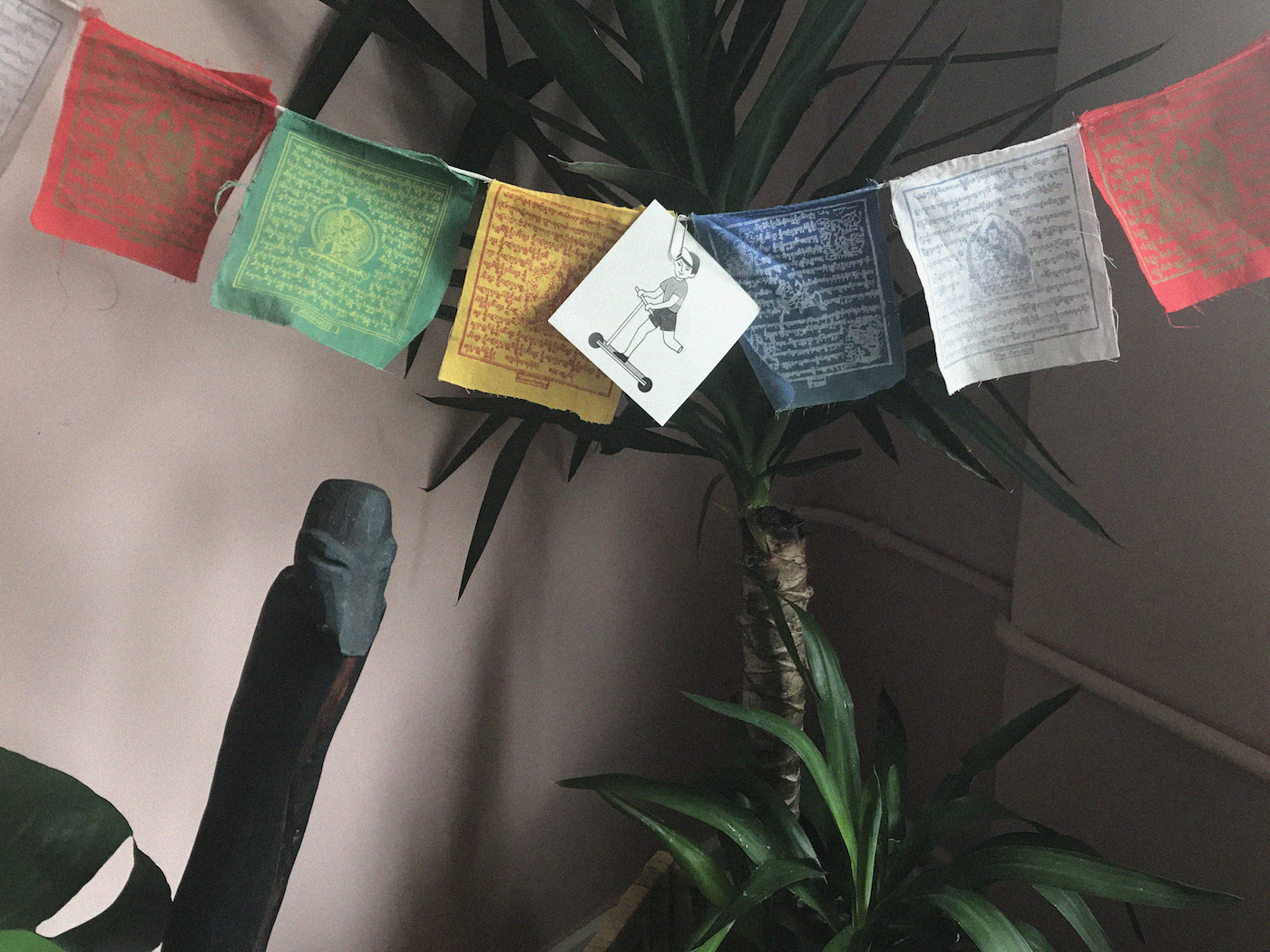 Your mix doesn't ease in gently, it starts hard and fast. Is that how you start your sets? "No. And it depends where I am. This mix was a phantasy for me to resonate my emotions with the right pieces from those artists or creators. I had the chance starting with a the track from GREATER THAN ONE. I love the way how they used those samples and vocals in the whole record. The samples are very strong. Its very chaotic, punk and protest and it is from 1998. Maybe it is tricking out my revolutionary expectations and anger :) Somebody says 'I am a useful instrument'. Then with that intro its just following some bits and pieces to enter the gate or enjoy the journey. I can imagine how fun this can be if we are in a dark and sweaty room. In terms of performing on a gig as a DJ, it depends where I am playing and which slot and space (atmosphere) I am in, and the response of the audience is very important because its a dialogue we make together.
It goes through a variety of moods – I love how you manage to make it energetic and kinetic as well as hugely colourful. If you had to pick one track, what would be the highlight for you? "I can't pick one, sorry. These three tracks:
Drop Down (Reptant's Lizard Tech mix)- Current Obsession
One Three Five- Happa
Jeans – Astral Terror"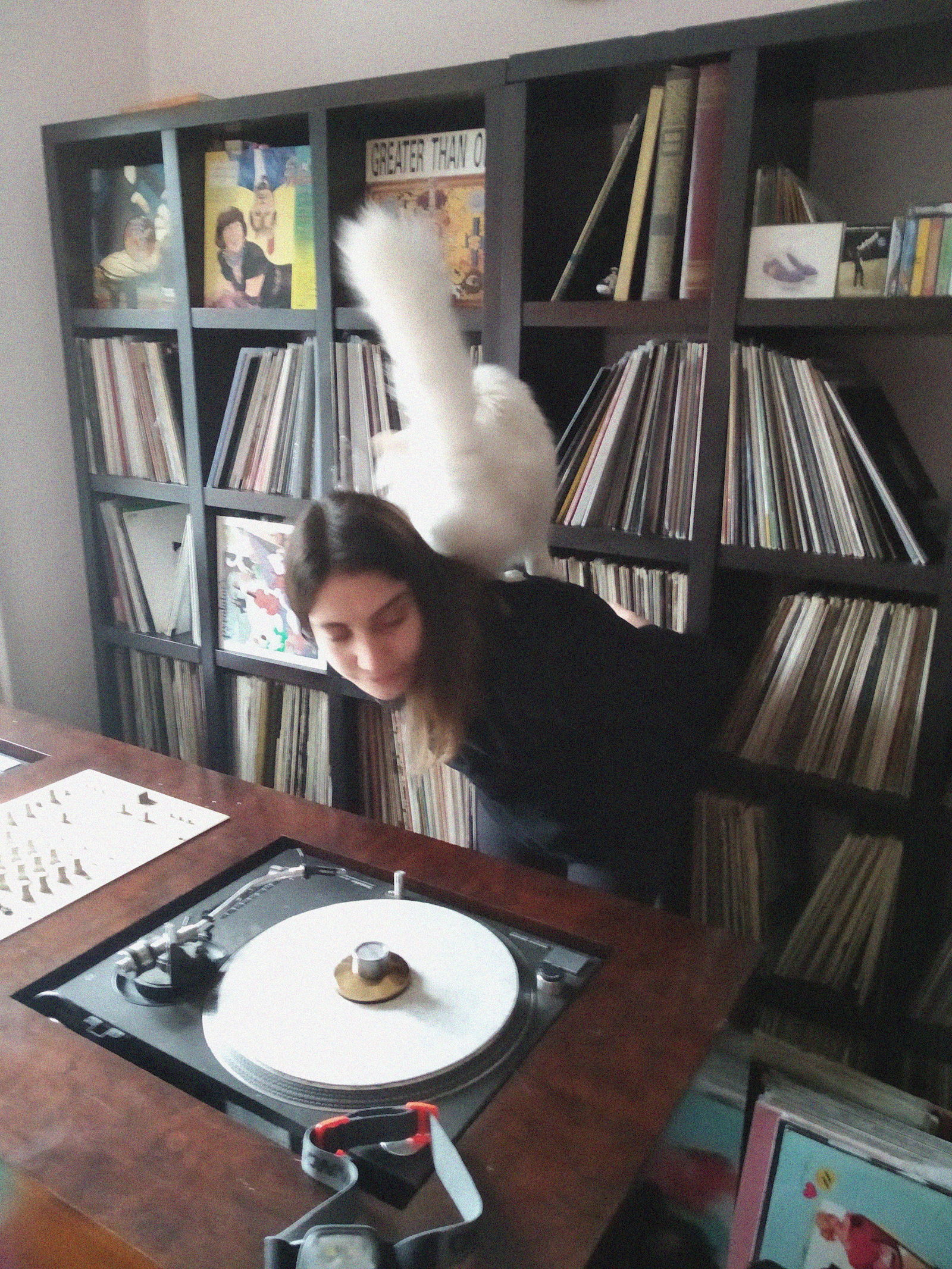 Going back a bit, you started clubbing in your teens. Did you ever have problems getting into nightclubs? "Of course. If they asked for my ID, I could not get in and had to say bye to my friends. But sometimes I was lucky enough and could slip inside. My trick was trying to look like a university student using props like t rulers or project tubes. It was working during the day but at night, c'mon, who would go to a club with a T-ruler? Lol"
Your mother was a performer – did you ever accompany her to shows in your youth? What was your experience of her world? "I was not born when she was a singer. But she kept on doing some practices and studies in my early age. Growing with her was full of with Turkish Classical Music which means a different variety of moods. I had the chance to go to some of her concerts when she was working and performing with local Music Associations as a singer and ud player."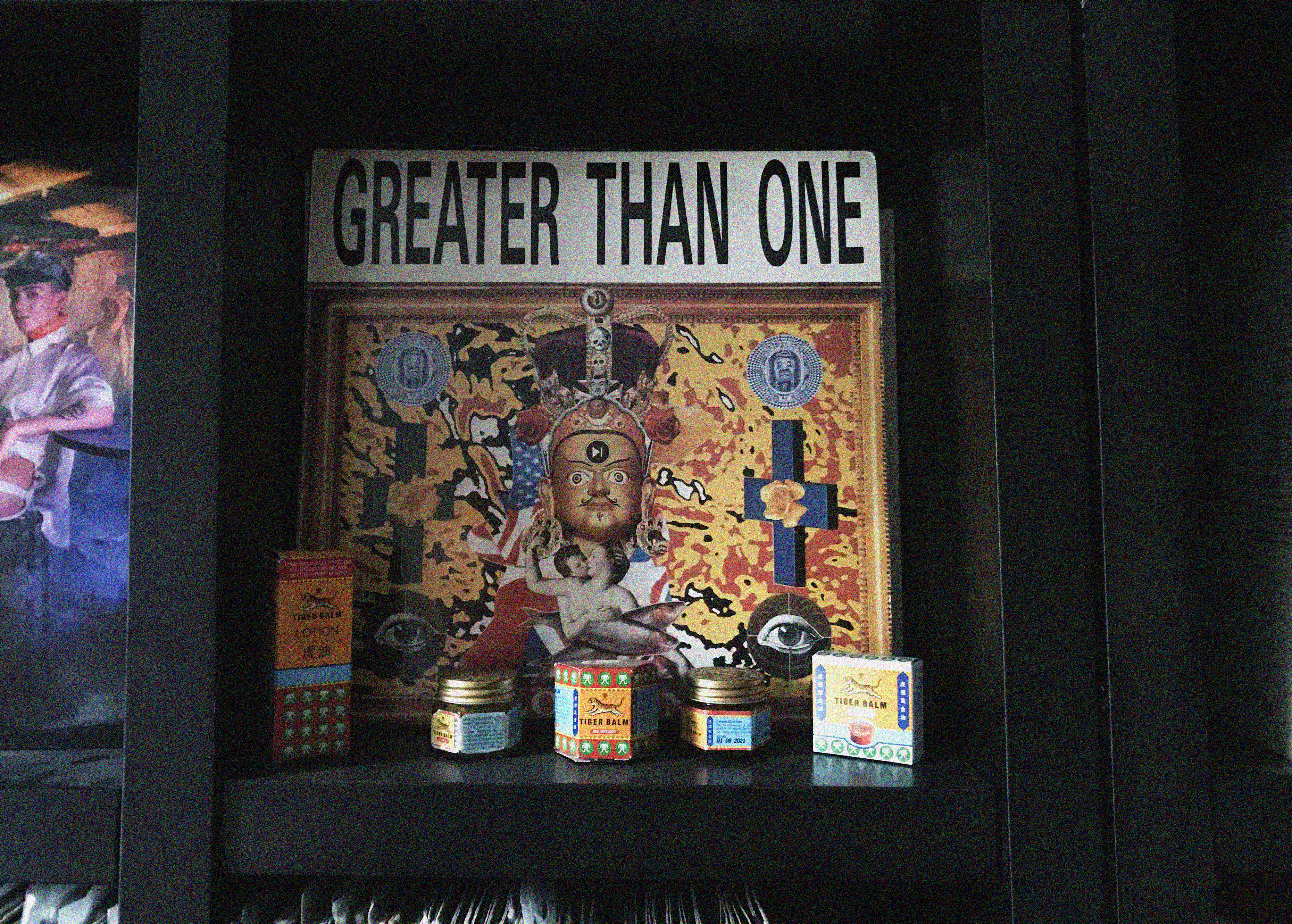 This is my tiger balm corner (special dj balm who has sciatica pain)
What does she think of the DJing world? "I don't know. I'll call her right now. She said, she loves it but she was worrying about my flights & travels. And she said some of my mixes are suitable for afternoons with a whiskey break or a massage session. 'You should study music,' she adds."
If you could play a gig tonight, what track would you open with? "Presuming all my friends are with me and its dark (plus this is for the people who did not shut up and dance when they had the chance), Shut Up And Dance Feat Peter Bouncer – Raving I'm Raving
Not a question really, but I wanted to say that "Life is hard, but music is good!" is a beautiful motto. "Indeed! I am sure it fits everyone who can just hold on to music especially when life gets hard. But for some ppl on earth life has been always very hard. Some ppl were born to fight and use their instruments as the weapons.
"It was around 2012 I guess. I encountered this documentary called: 'Life is hard, Music is good' while I was making a research for my collection from a forecasts web page and I stole it or I wanted to carry it with me.
"It's about the musicians, dancers and everyday people of Mali who are creating inspiring heartfelt music in some of the most difficult living conditions of West Africa."
What music have you been listening to lately? "Birds and Adam F."
What's your cat's name? "Ayşegül."
Zozo: Soundcloud, Facebook, Instagram, Resident Advisor
You can download Truancy Volume 266: Zozo in 320 kbps and view the full tracklist by supporting Truants on Patreon here. Your support allows Truants to continue running as a non-profit and ad-free platform. Members will receive exclusive access to mixes, tracklistings, and merchandise. We urge you to support the future of independent music journalism – a little support would go a long way.