Having formed a trademark sound that flirted between electro, EBM, acid, wave sounds, post punk and industrial, Identified Patient's penchant for club and genre experimentation always left the door open for a producer wanting to keep things fresh and interesting with every release going forward. His debut EP, The Female Medical College of Pennsylvania, landed via Common Thread in 2016 and since then he's found a regular home via Pinkman, dropping four releases of industrial percussion for the Rotterdam-based label. With a release on Dekmantel last year and another one for them coming up in June we caught up with Job to discuss old Prodigy tapes and Suzuki Swifts, his incorporation of samples in his productions, scoring a short love film for Otto Laan, and the extra step he's been taking in the minor details. Describing the forthcoming EP as being more focussed on beats, rhythm, lower frequencies and the dancefloor in general, it's a direction that's helped him move forward in terms of his skill and technical prowess as a producer. His Truancy Volume, an interlocking hour and a half of tempo switches and unpredictable selections, is utterly body-rocking. It's a representative of what he like's to play in his sets these days, with breaks and more bass orientated tracks fully at the forefront here. It's a blistering spectrum of sounds and a snapshot of a producer and DJ poised for a future in creativity and big records.
Hey Job, hope you're well and the isolating hasn't been too hard on you yet! Seeing this is our first time chatting, I was hoping we could go way back for a minute and talk about the Prodigy tape your dad bought for you along with your first walkman. What tape was that and was this your first foray into electronic music? 
"Hey! I'm all fine and isolated here in my house in a small village close to Amsterdam. It's quite good here to hold it through. Hope you guys are holding up well too, but things are obviously pretty fucked at the moment. I hope everyone will survive this situation and emerge stronger. We can't deny though that we are only two months in and it's probably going to be a long run. Trying not to think about it too much.
Well, that tape was the first thing I bought with my parents. I went on holiday together with them and my two older sisters in a Suzuki Swift to Finland, damn that was a tight ride. I think it was the album The Fat of the Land and I must have played it a zillion times since it was the only one I had. Other influences are bits of everything to be honest. Music that was played in the house by my parents and sisters, stuff I bought and of course everything that was broadcast on television and MTV."
Was your love for electronic music a fast burner after this or was it more slow and something you'd accumulate steadily on? What was the next step after the Prodigy tape you think led you down this path?
"I always had a fascination for music which gives you a certain rush, so to say. A trigger you cannot really get from other things in life. Back in the day, the music that I liked was less accessible than it is now. That all changed when my sister discovered how to find and download music on the internet. Since then it went downhill, hehe. Next to that, I had a mate from school whose mother owned a pirate website. She also sold CDs to earn some money. Really cheesy ones, but also more legit stuff, it was hit and miss. Either way, she was the one who introduced me and my mates to new music like Miss Kittin & The Hacker and other electroclash and techno albums. I think it was somewhere in the early 2000's. I mean, I'm not that old so around that time this was the stuff for us."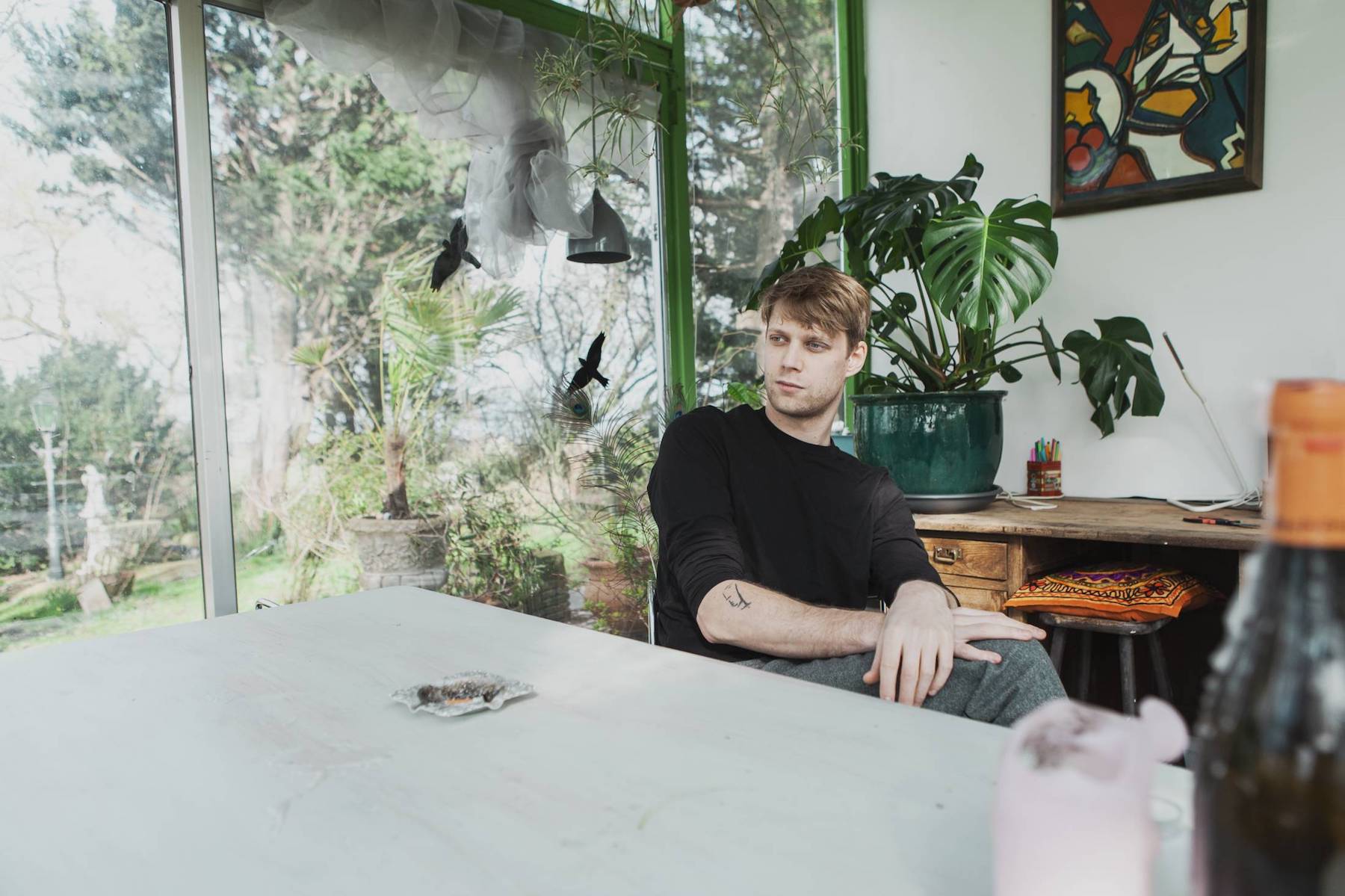 You've also stated in past interviews that 'jazz and more weirdo stuff' also holds a special place for you. Can you elaborate on the latter here? When did this come into play and what do you think influenced that?
"My grandfather was a jazz pianist, but more 'saloon' kinda vibes. He always played the piano and, yeah, I really liked that pace and state of mind which comes with it. Later when I went to high school and internet was more accessible, I started digging more into that direction. This kind of music still gets tons of playtime here in the house. I think it influenced me to get more loose."
What can you tell us about your first record The Female Medical College Of Pennsylvania in terms of how long you had been making music before you felt these were the right tracks to send out? What sort of music had you been listening to that inspired the record?
"Well, actually, it's quite a cliche to be honest. I bought my first machine when I was 18 years old or something like that, and I was hooked immediately. The Female Medical College Of Pennsylvania came out in 2016 and, in the period before that, I was making music just for the fun of it or to release some tension after a long day of work in a callcenter for a lottery. My god, what a nightmare, but let's not get into that..
It was always my goal, but a struggle at the same time, to create these sounds that you like from other records. I had a few bits recorded and uploaded it on Soundcloud for friends. Then Mitchel Goor, label owner of the Rotterdam based Common Thread Records, sent me a message telling me that he liked the music and was interested to release some stuff. He was really easy going and nice to work with. And before that moment, I never learned anything about mixing and mastering so I just gave him the distorted tapes. Mitchell made sure that the tracks got mastered and the rest is history. If you listen to the tracks, you can definitely hear how fucked up it sounds, haha. On the other hand, it gave the tracks some character, I guess. Then people started playing the tracks and that's when things started rolling. After that I got in contact with Marsman from Pinkman."
You've talked about in past interviews how when working solo that you find it hard to sit at a computer for the creative process and that you're very much live and direct for the core of your tracks. I imagine having that difficulty and working with someone providing vocals that the process must almost become a band like in itself? Does it feel like that, are you both just jamming out a lot for long periods? 
"Well, to be honest, things have changed a lot through the years. When I was working together with a vocalist for instance, I was forced to work on a computer because that's where you have to work on the audio and make it right and tight in the mix. Back then it costs me a lot of time, but nowadays, I really enjoy it. Usually, I'm pretty slow with learning stuff on the computer so it took me ages to get there. My early stuff all started with recording long live jams but for my next EP it's all about the arrangement, working step by step with lots of care for the minor details. I really get a kick from creating arrangements in Ableton these days and in making a decent mix. I'm still very far away from where I want to be, but the whole process of getting there is a great journey in itself. Before that I didn't really move forward. I think that I was afraid to move on or I was just lacking of knowledge. The past days I have been working with Gamma Intel on a few tracks and the way how he does his magic in Ableton is a joy to see. Quite inspiring stuff."

Do you have any background in terms of live instrumentation?
"I played the guitar for six years but, unfortunately, I quit when I went through puberty and started smoking weed in high school and other stupid stuff. Going to pick it up again, but with the bass."
How do you incorporate and work with samples when it comes to your productions? I understand you often have 1 or 2 that you try to drive the 'feeling' of the track with, care to elaborate on this?
"Well, actually, I work a lot with samples in my music. I recently started working with the MPC live for most of the drum arrangements and really enjoy it. Of course I process it all later in Ableton. I have all my gear connected to the sample input which offers me the possibility to create something new quite fast. I'm also a huge Octatrack fan and I use it for the more freaky stuff. But, I guess you where aiming more towards the vocals with your question and in that regard you're right, a small hint or vocal text can drive it up a notch. Subtle is the key here though because it can easily be too much. On the next EP, which is penciled to be releases in June on Dekmantel's UFO imprint, there are less vocal cuts and the tracks in general are way more focussed on beats, rhythm and the lower frequencies. After a while it gets pretty boring to do the same tricks over and over and I just want to proceed doing fresh stuff with every new release."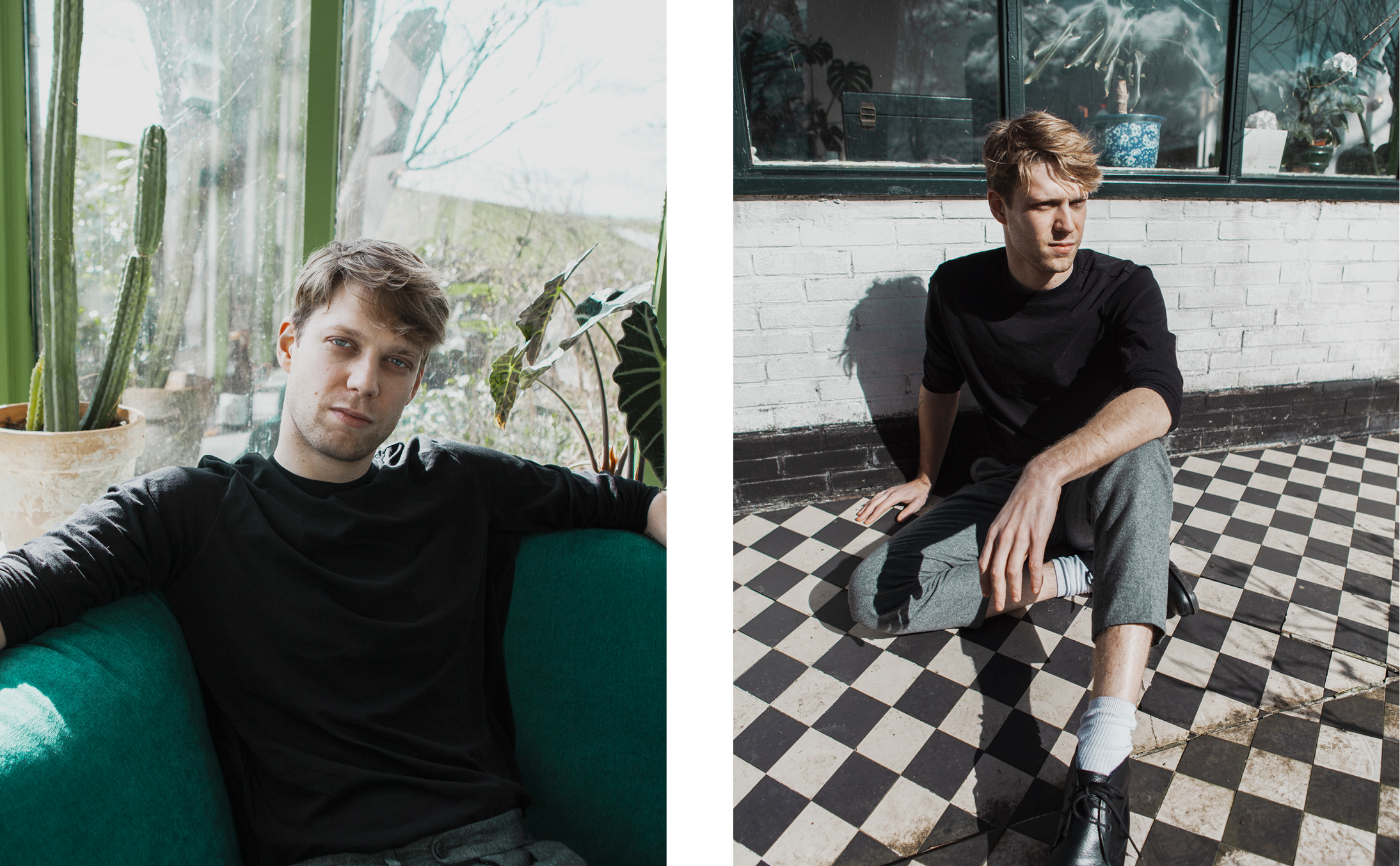 From your most recent Instagram video there's a track that sounds like you've been experimenting with sounds at 170 BPM. What can you tell us about this new direction? 
"The track you are referring to is also included in the mix (around 34 min). In the video on Instagram I was doing the final master tape check-up for the EP. It's indeed 170 BPM but it switches in between tempos so it's a slow burner at the same time. Again, it will be released in June and in the mix for Truants I'm playing it for the first time ever, go check it out! The full EP is dance floor oriented as always but more a mix of different tempos and more cross-over than my earlier stuff. It's sort of a representative of what I like to play in my sets these days."
What can you tell us about the track "Comeback" you did for Dekmantel and The Netherlands Institute for Sound and Vision's RE:VIVE initiative? What short film did you get to score and how did you approach it?
"It's a super short love story made by Otto Laan called Comeback where two puppets/skeletons wake up at night, make love and get a kid all within a few minutes.  A dark sweet romance. This was mega cool to do in terms of thinking about a longer arrangement and get multiple emotions lined up without making it super messy. Also doing sound designs for random situations in this story was super cool to do. Would like to do more of this, actually. It's just super educational to work from a different mind set with a project like this. It keeps things fresh and you get a good energy out if it while creating."
What is your usual selection process for packing your record bag or preparing for a gig? You're known to change the direction of your sets so I was wondering if your USB folders or record bag are set up in a way that's easiest for you to do this?
"Yes, I definitely like to stir it up if there is room for that. Sometimes it's better to have a steady pace in the same genre/speed, but there are nights that people are up for more diversity, changing tempo's (from BPM 80 to 160 and back and forth ) and quickly switch between sounds and genres and caught an audience by surprise. I categorize all my music in terms of genres and paces so I can easily change the genres and still get the same pace. These surprises are also what I enjoy when I'm on the dance floor dancing. I need to be triggered by a DJ, track by track, every moment again."
What are one or two of your favorite go-to tracks? The ones where you struggle not to play every set?
"Oef, the first one that pops up in my mind is this one but I play it quite often: Loxy & Resound's Burning Shadows LP and then the "Conquer X" tune. You can pitch it up very nice to get this mega groove to get the hips moving. Hmm, I mis that shit. The track title is different on youtube, so I fetched a Bandcamp link here. And "New York Tribal Push" by Bizz O.D is always guaranteed fire, plus a nice pulse to go to a more harder sound for the night."

What can you tell us about the mix you've recorded for us? Any direction you decided to go in for this and are there any particular artists or tracks you want to shout out? I've been listening today whilst finishing this and wow, the track at 11 minutes. 
"That tune is also one of my favourites. Well, I had some stuff laying around I really wanted to put in a mix. For example the one at 11:00 minutes, the idea was to focus on more bass /break orientated music and textures within a theme I had in my mind called Green Chromatic, if that makes any sense. So all the tunes had this kind of aesthetic in my opinion but still sound very different. The aim was also to create a nice rest or maybe even a reset moment, so the mix feels alive. I always like it, when listening to a set, if something changes up. The mix is changing into different speeds, this is something that I always do. Starting off slow/fast and ending slow/fast this time."
Last usual question for us, which under the circumstances might be a while back but when was the last time you properly danced? There's a comment on one of your sets that says "This guy can easily be in a top ten list of the best dance moves from a DJ." I'm sure you love a boogie, haha.
"Really…hmm, no comment. Do love a dance though. Too bad everything is cancelled this Summer. There was a new one coming up. Related to dancing in clubs/festivals: first thing that comes to my mind was definitely during Miss Jay's set at Selectors Festival. Long time ago though, but sweet memories from that pit.. :)"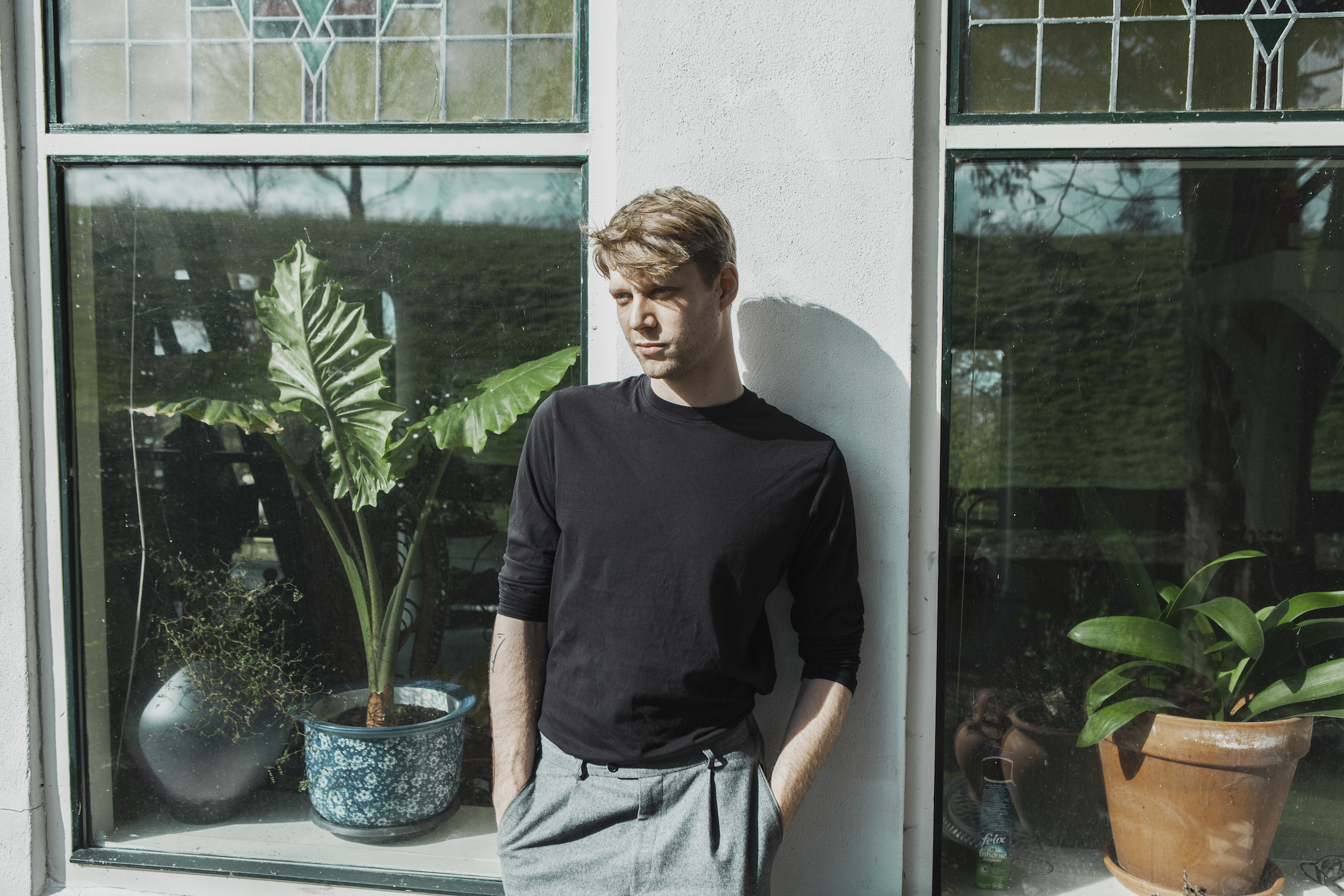 You can download Truancy Volume 263: Identified Patient in 320 kbps and view the tracklist by supporting Truants on Patreon here. Your support allows Truants to continue running as a non-profit and ad-free platform. Members will receive exclusive access to mixes, tracklistings, and merchandise. We urge you to support the future of independent music journalism – a little support would go a long way.
Identified Patient: Soundcloud, Facebook, Instagram, Resident Advisor,