Australian-born, London-based Nite Fleit has found herself playing increasingly further afield with each passing each year. Real name Alysha Fleiter, she unleashed her first, complete solo effort, Steel City Dance Disks Volume 7, in late 2018, following that record up with Overcast on Tiffany D's label – a four tracker comprising of masterful acidic slaps and punishing bass lines. A regular collaborator with long-time friend and fellow producer Mall Grab, the pair recently put out a collaborative record on his Looking For Trouble imprint, garnering support from the likes of Helena Hauff and Umwelt and propelling with club and festival dates across Asia and Europe. We caught up with Alysha to discuss the run up to her first solo record from last year, making the jump from Australia to London, her collaborations with Mall Grab and the feeling of Helena Hauff playing your music. Her Truancy Volume, blistering through for an hour and a half, is an electrifying insight into her uncompromising sound and genre-melding original productions. Featuring three forthcoming solo tracks from herself and a new one from her and Mall Grab, the mix channels electro and breaks with full ferocity into a thrill-seeking ride.
 Hey Alysha, thanks again for taking out time to answer these and doing such a fab mix for us! So thought we'd start the interview by going back to your first release, the Steel City Dance Discs Volume 7 one. Bit of a loaded question but first solo record obviously a big deal for any aspiring producer so was wondering what you can tell us about the run up to the release of putting this out? "Hey not a problem at all! I was thrilled to record a mix for you guys of course so I am glad you find it fab! The first solo release SCDD007 was kind of a result of me having made about eight tracks that I was happy enough to upload to a private playlist on Soundcloud and show friends. I only started dipping my toes into production about 3 years ago; a good friend of mine Ryan who is now making music under Transit State would sit with me and I would sit next to him and shout things out that I thought should happen, or where a certain noise should go. I learned a lot from working like this, along with when I would do a remix or when I started working on solo stuff. I'd go around to my friend Marco's place and watch him mixdown the tracks whilst asking a million questions about what he was doing and why.
But I wasn't nearly at the point of making anything that I liked until late 2017; Ryan and I made kind of a silly track that I absolutely can't stand! It was put on a compilation and now it's legitimately stuck on my Soundcloud. It was the very first track we had completed so we were excited but now I know why people say: "sit on tracks". Anyway back to the question – I remember exactly how it happened, Jordon had been shown my playlist by one of my best friends Nick who does Pelvis, while he was back in Australia for the summer. I was at home having my nightly bath and he sent me a message saying "Partly Sunny is sick!" and then "So is Little Friend!" and then after listening to Psychic and Mental and Scram he was like "Can we put these out on Steel City" and I was like "umm yes!!". It was so good because it was such a surprise. Then it was a matter of working with Jackson and Jarred, who run Steel City with Jordon, on things like the artwork and the tour, which all just came very naturally and really well.
What sort of music were you listening to and had been inspired by when making this EP? Were these the people that got you into electronic music and DJing in the first place or did early influences spawn from? "I was mainly listening to electro at the time I made that record; especially Exaltics, Umwelt, Paul Blackford, that kind of stuff. I would always listen to Dave Clarke's White Noise, Helena Hauff's BBC radio show and Umwelt's Ravoluson radio shows too. I initially got into DJing about six years ago after listening to New Beat; I got obsessed and bought 100's of New Beat records. Playing 100 bpm tracks thinking 125 was simply crazy. Then when I stopped buying records as much and learnt how to use CDJ's, I felt like it lifted the restrictions I had because I could buy anything I wanted and have it immediately and I feel like that was period where I realised exactly what I wanted to play. It felt like a quick evolution and I think my style and influences has remained pretty consistent over the past three years of DJing. But it's very different to what I played six years ago. 125 is far too slow for me now!"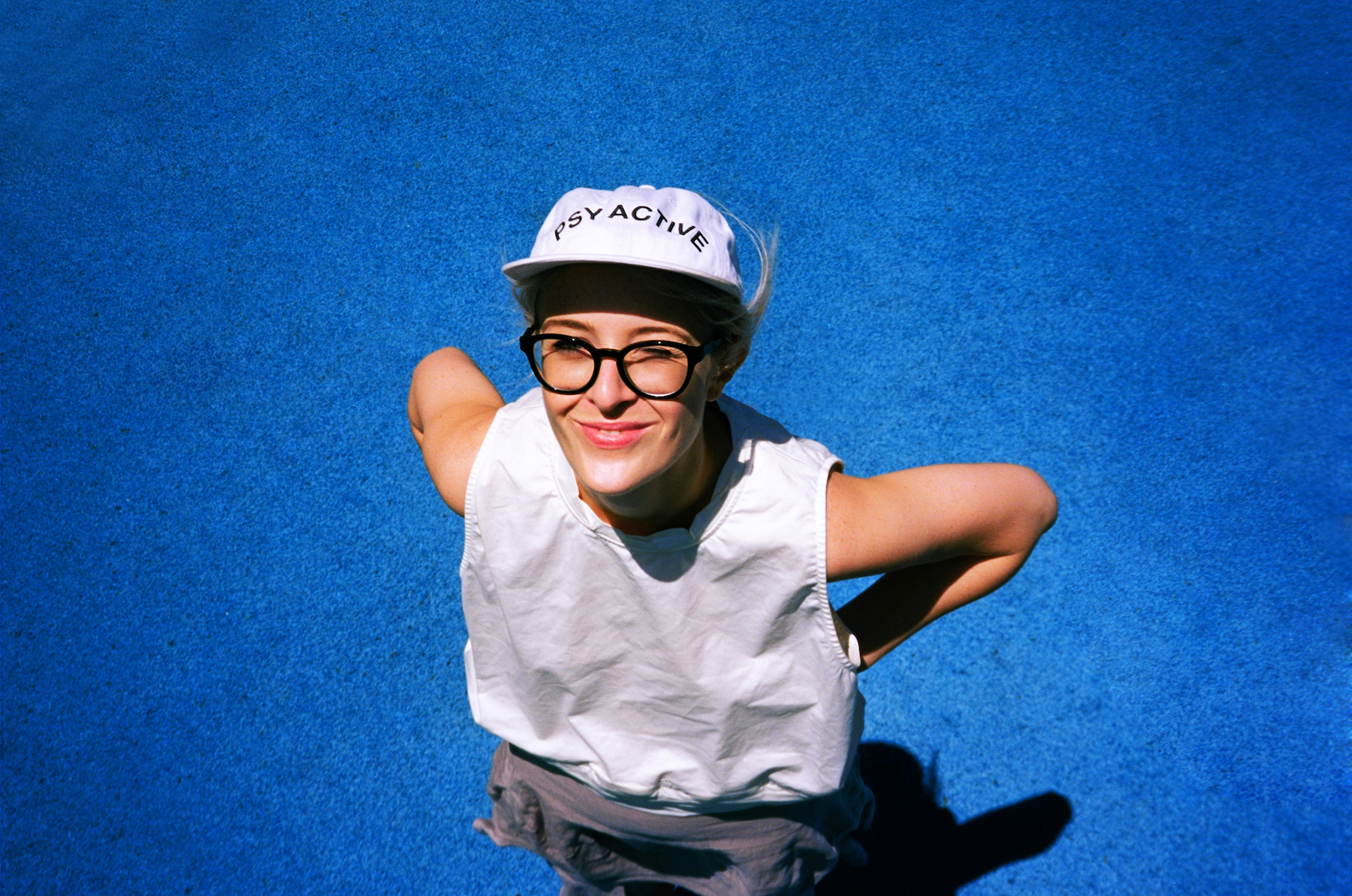 How long had it taken to get the confidence to send out your music out to people or even realise that maybe the music you were making was ready for a release? "I never really sent music out to people other than friends until I had been working on production for two years. I spent most of my time working at a university in Australia which gave me access to Lynda.com which has lessons on music production techniques, mixing, audio foundations etc and I'm huge on watching these sorts of videos so I spent hours and hours doing lesson after lesson trying to learn as much as I could while I was working on tracks at the same time. I found a heap of other really useful websites like macprovideo.com and groove3.com; I'm obsessed with learning new techniques and I started feeling confident when I felt like I could make the little sounds I could hear in tracks I was playing when I'd DJ. At the time I was living with one of my best friends who DJ's and produces under Roza Terenzi and I would always go in and ask for tips and help on things and she was always such a big help. Because for me, I fell in love with producing and found I actually did have a creative way of expressing myself, but DJing is my primary passion. So, I've always wanted to make tracks that I would play. I'm still what I consider to be a 'baby producer', so even playing my tracks out is becoming easier the more I learn and the more confident I get with my production, but I'm still very much in the process of getting to that point."
Not sure when exactly it was that you fully moved to London (possibly beginning of 2019?) but how were you consuming music and immersing yourself in electronic music in general whilst home in Australia? "I officially moved to London in January after I came over in July last year for the tour and ended up staying until November after I was added as a support to lots of Jordon's 'Looking for Trouble' tour literally the night before I was leaving (so my one suitcase filled with summer clothes had to be stuffed with a couple of jackets and one pair of pants!), but I was playing lots in Melbourne and Sydney, mainly at clubs, but also lots of warehouse parties and park and 'under bridge' raves; all of those were so sick, I definitely preferred to play in warehouses or at the raves in Melbourne and Sydney over clubs. So, by immersing myself, I guess that was by playing most weekends and doing little other than juggling working my university job from home and working on production the rest of the time for most of 2017, until I came over to London in July 2018."
Was there a particular thing that got you to move to London over maybe a place like Berlin, or did you just have a sense that where didn't really matter and a move might just be needed in general? "As the tour was organised as a SCDD tour, it never crossed anyone's minds for me to be anywhere else. It made sense to stay with Jordon in London as he had his own place, we've been friends for years and he'd already lived here for a few years, so he felt at home. I had been to London only once before years ago, but it was when I was younger and sillier with my money – basically I had planned to visit other places in Europe but I started my trip in New York and spent most of my savings by the time I got to London and had to abandon the other places I had planned to go haha. Not really 'haha' actually, in hindsight I do wish I had been a bit more responsible. But basically, I decided to permanently move to London after I received the most fantastic news: Ollie from Earth asked me to join the roster. That was what sealed the deal in the end; it was after I had played a few shows around the UK and Europe and knew I couldn't go back to Australia and be so far away from where I knew I needed to be."
From going back on your Soundcloud and finding a rinse show you did alongside Mall Grab and Jazzy Woman from 2016, you'd obviously been friends with Jordan a good while before the Steel City release, how much further back does the friendship go and how did you two meet? "We briefly met at the MCA in Sydney about four years ago; my friend was like "this is Jordon, he did the remix for the Pelvis record", and I, for reasons unknown to a sober human, hit him in the stomach and was like "nice remix!". To be fair I been at a, well, I don't want to say 'hen's party' all day, but I had been at a 'pre-wedding celebration' and I was a little drunk. I think I winded him; at the very least he was shocked to be hit in the stomach by a drunken idiot giving him a compliment. Then I remember a few weeks later, Power Station put an edit I did up on Soundcloud of a Front 242 track and he messaged me on Facebook saying it was sick and I was chuffed because it was the first thing other than a mix I had ever put online – this being right when I had started to dip my toes into production. Before Jordon made the move over to London, he was living in Newcastle so he would come and stay with us in Sydney and would end up just hanging out and sometimes staying for weeks, and we just became really good friends from there."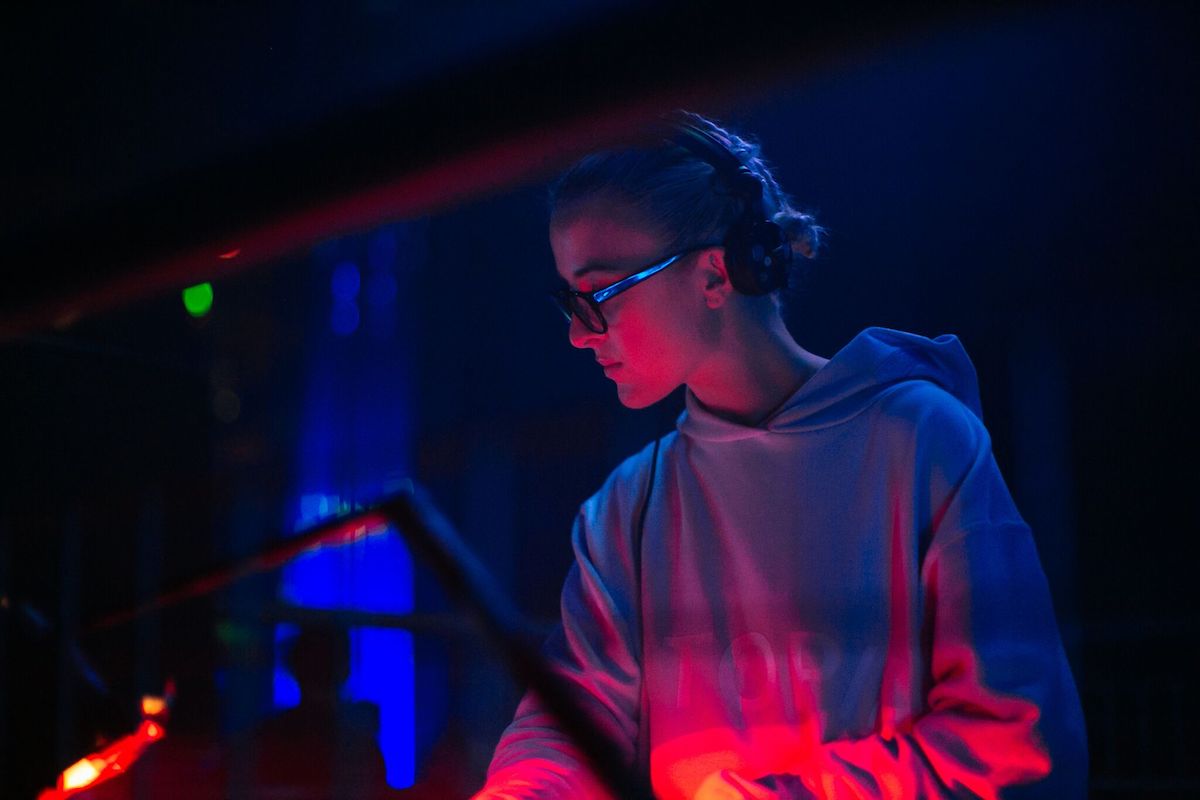 So when did you two start properly start making music together? For as prolific as he has been when it comes to releasing music the last few years, he's kept his collaborations pretty low-key. Did it just click pretty easily for you two? "When he was back in Australia at the end of 2017, we were hanging out at mine in Melbourne and we wanted to make a track together, so he was like "ok I'll make a beat and you do the bassline and arrangement". He made the drum beat in like 10 minutes whilst we were all watching People Just Do Nothing, and I did a bassline and arranged it in a few hours, and we called in Nite Grabbie lol. It's actually really good but neither of us can find the project file unfortunately and it's so rough. Having said that, we've both played it out and it sounds not ok so who knows, it might see the light of day eventually. Jordon is someone who is so incredibly talented and at the same time, he is the most supportive person, always striving to lift people up, amplify up-and-comers and also even completely unknown artists. He is someone who has the ability to give people a platform and he actually does it. I'm so proud of him and what he has achieved and how much consideration he puts into the things that what seems like a lot of artists at his level don't seem to."
What was it like putting together the Moogie release? In a video statement the release was a long product of swapping stems on tour, trains and at home so you must have collected quite the amount of tracks together, how did it get narrowed down? "I'd made Hot Bot around the same time I made the tracks for SCDD007 and Jordon had always liked that one and played it quite a bit and it always got a really good response, so we decided that one should go in. Jordon has hundreds of unreleased tracks, so he chose Reconnaissance for his solo entry, then with Moogie and Anatomy of the Senses, it was a matter of us just sending the stems back and forth, listening to them together to see what should be changed or what sound good or need to be removed or added; I can't even remember exactly which parts were made by him and which were made by me which I think is nice; they are both very collaborative pieces that came together quite naturally and easily. We work really well together in the sense that we never have any issues or restraints in saying that we do or don't like a particular sound or section."
Must have also been pretty special finding out that one of your main music aspirations Helena Hauff has been playing tracks from the release out. "You have no idea. Jordon sent Helena a few records; the test pressing for Moogie, along with my SCDD and Planet Euphorique records, and a few dubplates of his forthcoming tracks after they played together a few months ago. I didn't make it to Parklife this year, but Jordon sent me a video of her playing Anatomy of the Senses and I burst into tears of happiness. Then he messaged me saying she said she'd been playing all the tracks heaps since she got them, and I have just been in shock since, because never in a million years would I think my idol would play my tracks. Then I was listening to Umwelt's radio show last week and heard one of my tracks in there and almost fainted; Umwelt is also one of my long-time idols. It's surreal."
From what I understand you have possibly three more releases set in motion for the rest of the year and for early 2020. Without giving away what you may not be able to announce yet what can we expect musically from these releases. Once these are all out is there anything you want to convey if people listened to your discography from start to finish? "Yes, I have three solo EP's and one split locked in. There's also one track that potentially will be on a VA on a label that is very special to me, but that one is still in the early days of chats. But if that happens, it will be another of those over-the-moon type surreal situations. I have been working heaps on music over the past few months so have a lot of stuff that I hope will come out later next year too! But yeah, very exciting stuff that I can't really announce anything yet. Once they are out, all I'd want to convey is don't listen from start to finish; listen from SCDD > PE005 > Moogie and then to the next four – anything before that was not my sound, even though I am still exploring and finding my sound. Id also say listening to my DJ sets would give a better indication of me as an artist; as I said earlier, I fell in love with producing and it is a passion of mine but DJing is my number one passion. "
You're DJing and touring has really kicked up a notch and it seems like you're playing some amazing gigs at the moment be it solo or b2b with Mall Grab. Berghain in February looked a pretty defining moment, how was it? Any other gigs that have surprised you? "I'm so incredibly thankful and happy that Jordon put me on that tour last year because it opened up so many doors for me; playing the Long Live Southbank Boiler Room was the thing that got me gig at Berghain and when my Australian agent Georgia called me to say they had contacted her to ask if I could play I was in shock so much so that I had to call her back after a few days to actually talk about it because neither of us were sure how that had happened and we were so excited but really shocked. But playing that room was so mad – it was the fastest four hours of my life, I could have played another 4 and not even felt like half an hour had gone past. It was amazing, the crowd was amazing – everything was just incredible.
Pretty much all the gigs I have played have surprised, amazed, encouraged and just blown me away. I just played All Together Now last weekend in the Arcadia Spectacular Afterburner and that totally surprised me. I don't know how to explain the set up, so from their website it's "a 360 degree, fully immersive stage built from recycled materials. A central, flaming spire above the DJ booth radiates light while a sound system surrounds it and spiralling arms reach into the crowd, creating multi-level dance platforms and layered spatial dynamics". It was mental and the crowd was so good, every time I'd turn around to have a sip of water I'd remember that there were hundreds of people around me and get a little shock because I was only looking up in front of me every now and then.
The shows I've played alone that have surprised me have been the two Boiler Room parties I did recently, one in Aberdeen at Unit 51 and one at Stealth in Nottingham. ZeeZout at the beach at The Hague last year was one of the first I played as part of my tour and that one really stands out as amazing. The promoters for ZeeZout are some of the nicest people I've met in the world. Reading Rooms in Dundee, E1 in London, Loft and Lolita in Barcelona, Rock City in Nottingham I mean honestly, could just list almost every show I've played over the last year and say they have all surprised me in the best possible way, I want to stop listing them because I don't want to leave any out! Jordon and I will often play b2b and those are always my favourite because we naturally play really well together and it's nice to bounce off each other's energy and also change direction and surprise and just have fun silly times playing."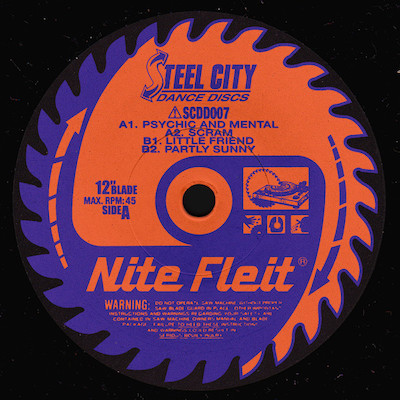 What can you tell us about the mix you've recorded for us? Was there any direction that you decided to go through for this and are there any particular tracks or producers you want to shout out – ones that have been staples in your sets at the moment? "I actually put three of my own and one of Jordon and my forthcoming tracks in this mix which is quite a big deal for me; as I said playing my own music is still a bit scary for me. I recorded it in our lounge room with my computer hooked up via HDMI cable to the TV because my computer screen had completely ruined itself (or that might have been me dropping it one too many times), and I like to turn around and check the levels are ok on the screen when I'm recording a mix because I often get a bit excited and redline and while I don't care about that usually, if I'm recording a mix I try to keep it sounding good haha. I was about to shout out some producers but how about I just list the tracklist. [below]"
Last usual question from us but when was the last time you properly danced and what was the last thing to put a big smile on your face? "Last time I properly danced would have been on the weekend when I was dancing in that Arcardia structure every time I turned around and remembered the crowd around me; I tend to seem like I'm not dancing during my sets but my I dance from the waist down and my feet have a mind of their own; they've often been filmed and I laugh so hard because I never ever realise I'm doing it. Also I danced at Sonar a couple of weeks ago and also at Glastonbury. Regarding big smiles, I'm not trying to be corny but the last thing to put a big smile on my face was getting the email from you this morning with this interview, because I'm so excited and honoured to be a part of such a special mix series; thank you so much for having me <3"
Tracklist:
Larry McCormick – Magic City
TV.OUT – USER3328
The Hacker – ­­­Dans La Salle Des Machines
Terens K. – Pantheon
Nite Fleit – Usual Suspects
Larry McCormick – Show The Way
Blotnik Brothers – Robot Kingdom
Mall Grab & Nite Fleit – Alium
Andrea – Future Atmo
Special Request – Vortex 135 (Mall Grab remix forthcoming)
Nite Fleit – Syndicate
Assembler Code & Jensen Interceptor – Fold
Nite Fleit – End Game
999999999 – 03 10 1992
Jordon Alexander – Take Down Enemies
Dexorcist – Return 2 Earth
Hornsey Hardcore – The Wiz
Supreme Ja – Vampires
AS1 – Daymares
Lorenzo Senni – XAllegroX (DJ Stingray's Molto Allegro Mix)
Local Group – Laser Dome (Dexorcist Remix)

Nite Fleit: Soundcloud, Facebook, Resident Advisor, Instagram,