Lorenz Lindner, the Leipzig based DJ and producer better known as Mix Mup has consolidated a strong identity of records over his 20 years of releasing music, building a stellar reputation of crafting creative abstracted groovers and house music with minimal embellishments. We caught up Lindner to discuss taking his Molto alias on the road, his passion for building musical based sculptures and his 3rd solo EP for Will Bankhead's The Trilogy Tapes. Reflecting his current November mood, this hour-long Truancy Volume demonstrates the off-kilter and rhythmically devious nature of a Mix Mup record to a tee. A familiar and gratifying territory for those who have regularly followed his solo work and collaborations alongside frequent co-conspirator Kassem Mosse, the mix opens with a track from Mix Mup's forthcoming Trilogy Tapes EP, before ruggedly detailing into tracks from Benjamin Brunn, unreleased Even Tuell, past Truancy Volume mixers Space Afrika and local Leipzig talent CFM.
Hey Lorenz, thanks for taking out time to do the mix and answer some questions. Everyone at Truants had such good things to say about the mix, so very excited about getting this one out there! Just wanted to start with a non musical question first and to talk a bit about your visual art output? You've mentioned in past interviews about enjoying making sculptures, making little hand signed limited edition posters and the certain art covers you've done for a few of your releases. Is this an output you still very much cherish and continue to work on in your time? "Oh yes, absolutely. I constantly do have ideas, not only for music. I always was a full range and full time artist, but for a while I concentrated more on the music and separated both art forms. With my relatively new project Molto I combine many different forms of art. There is music, sculptures, performance, and limited edition posters with paintings of instruments and sculptures,  like the one I did for Meakusma festival this year."
You've teased snippets on Facebook of a possible new record on the Trilogy Tapes, anything you can tell us about that? How has your working relationship with Bankhead grown, having been affiliated with the label since that MM/KM album in 2012? "There will be a new EP on TTT within the next weeks, shortly before Christmas. Our relationship has become more like a friendship. It's my 3rd solo EP to be released on Will's label. As far as working with Will goes, I work on the music and then he handles all the work with the label. I sometimes help him packing records in the sleeves but that's basically it. I'd like to hang out with him more often but we are terribly busy people." The B2B sets must be fun. How do those usually work between you two and some other friends? Yes. Total intuition. It wouldn't work any other way. I did a few B2B sets within the last years, with Will only once at Corsica Studios in London. It was intense."
A large portion of your remix output over the years has been alongside Kassem Mosse. How does that usually work between you two? "We meet in my studio, drink Moroccan mint tea and listen to the original track and start to collect ideas, samples, fool around on keyboards and make sketches. Then we meet again, drink tea again and do some final editing. But you can't force creativity. Same goes for my solo remixes."
How did the most recent solo remix for Osynlig Fetma come about? I love that 'Mix Mup's Slap Mix' that you've done. "It was the amazing Pjotr from Red Curls who asked me to do the remix, remarking that he thought I must be the right one for this. I wanted to make it a driving and hypnotic track with a break and strings in it and had some old Wild Pitch tracks in mind when I mixed it. Some of these have remarkable breaks. The drums tumble out and then you have the strings and the beat slowly fades in again. I don't like the big drops in techno. I always check out the break before I buy a record – if the drop is to predictable or to stumpy it can ruin the whole track for me. So the break in this remix is an example for a break I like.'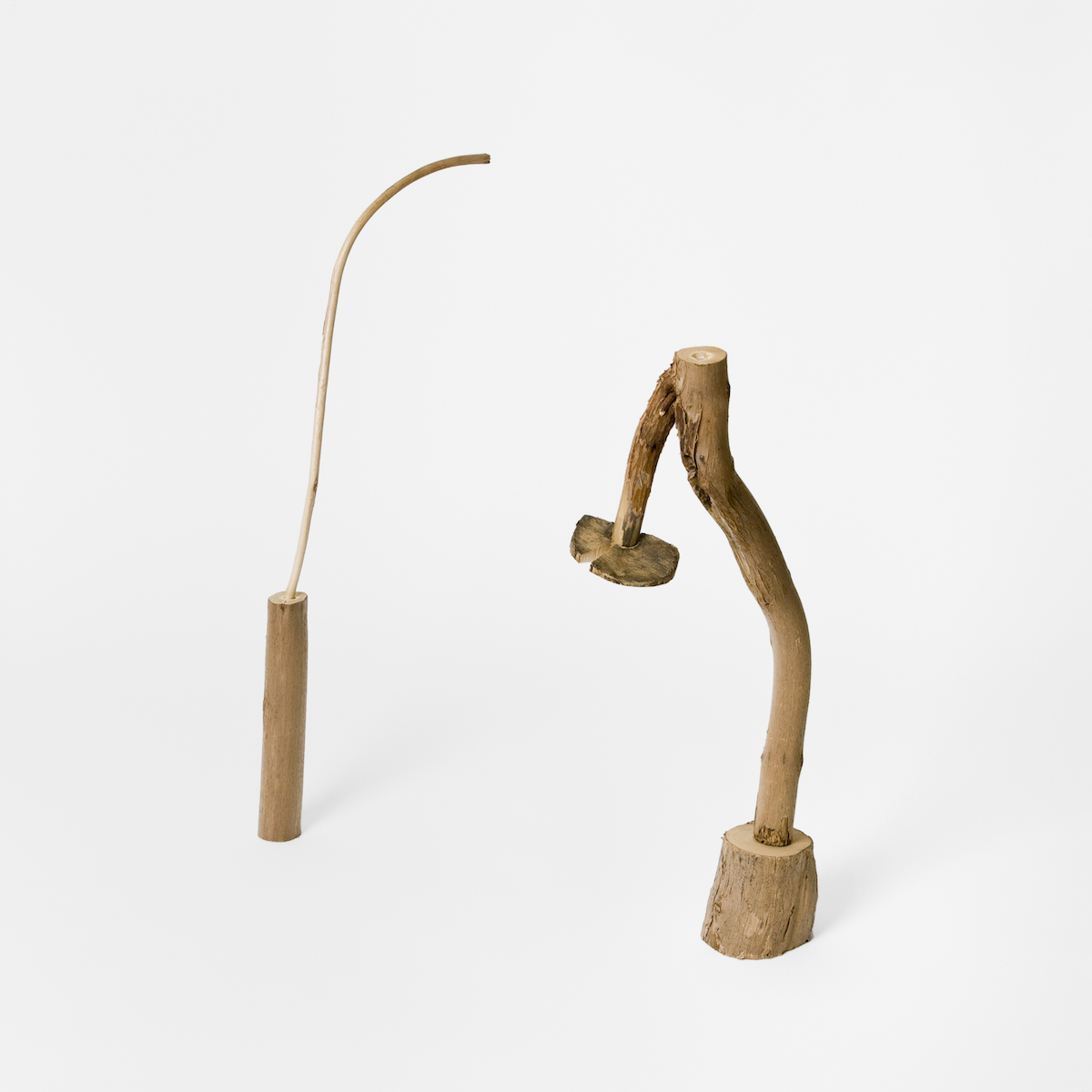 For those possibly not aware of your other alias what can you tell us about the development of your work as Molto? Your website describes the sound as subtle compositions from percussive instruments originally made just for radio. "Molto started as background music for a show about Italian futurism for a big German radio station. Other jobs for the radio followed and I had all this great short pieces left. At this time I started to get interested in library music and I liked the idea of making an album that is referring to the character of on demand film music.
The last two years I developed a Molto setup to play live with. The performance lasts approximately one hour and is 90% improvised. If I'm forced to speak in genres Molto might be floating between free jazz, film music and a glimpse of nineties IDM and ambient. It's a lot about the beauty of silence and dynamics of sounds. I already had experiences in performing for a quiet, sitting audience but I must say since I perform Molto live, it's a whole new level."
What can you tell us about the 'partly' built instruments you work on? You've described them almost like musical sculptures to you. "If you look at my sculptures and the instruments I build, you see a resemblance. I work a lot with found objects or just pieces of wood. The music, the instruments and even the performance focuses on disregarded things."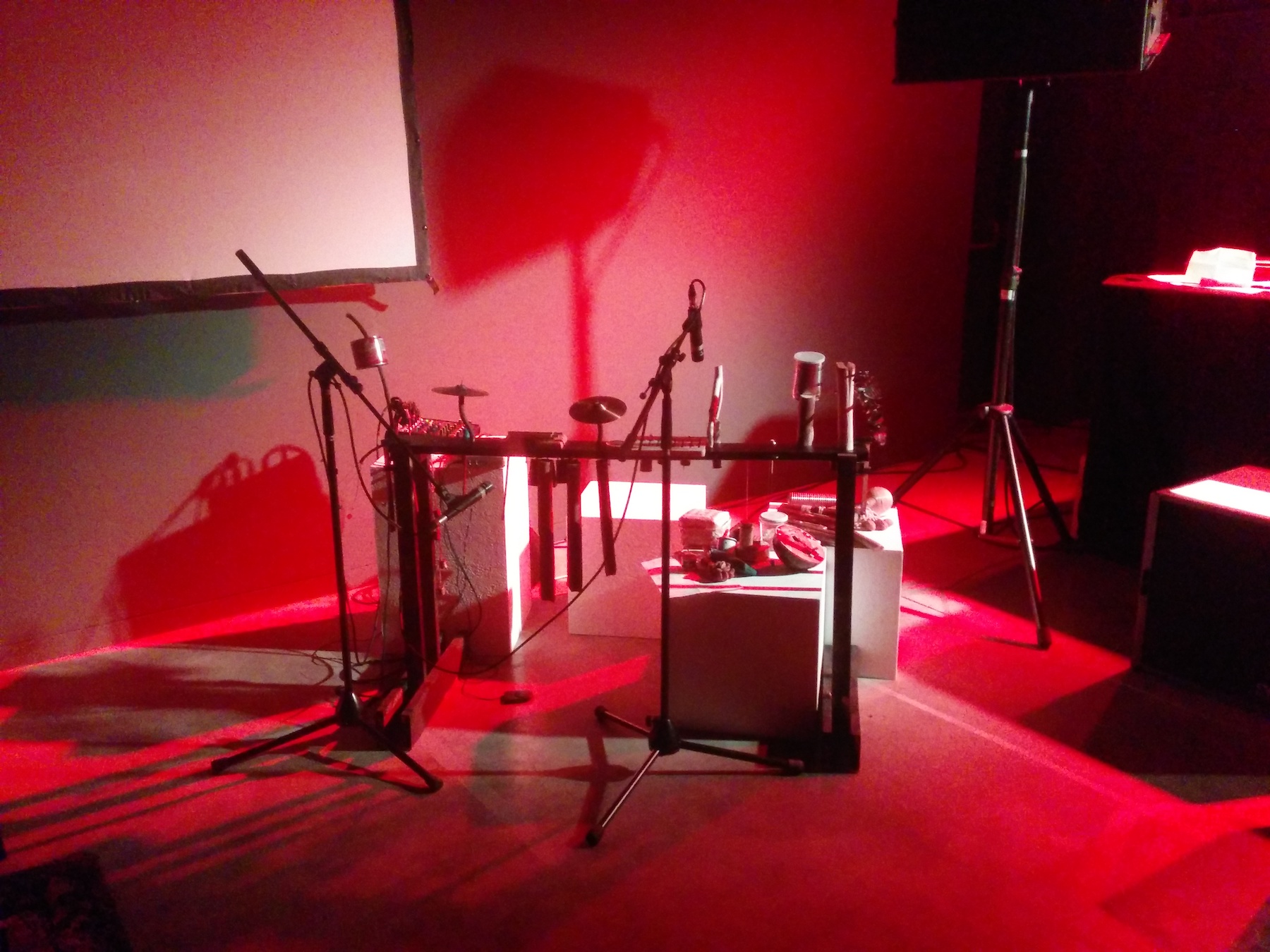 How did the idea of commissioned radio pieces grow into an album for Kassem Mosse's Omnira label? Also in an interview with Inverted Audio near the beginning of the year you mentioned there was second album in the works. Anything you can tell us about how that is coming along and what small locations you may have recorded in for this one? "I gave Kassem a folder with about 40 Molto pieces and he was a big fan from the start. It was not only the radio stuff. I produced many miniatures of approx 1-3 minutes that capture an atmosphere and a specific mood. He did the selection process for the first album, which wasn't easy, and released it on Ominira. The basic problem right now is that I have enough material for 2 new albums but I need time to finish the mixes, editing and selection. The coming second one will probably be a live album though.
This year I recorded some percussion in a wider sense in different locations on trips to France and Italy, which is new material to be refined. This will be all mixed at Madpremium Studios (lorenzlindner.com/madpremium). A place where I spent more time this year than usual, because beside my own production, I also do mastering and mixing as well as creative consulting for other artists."
Lastly on the topic of Molto, just wanted to quickly ask how your performance at Meakusma went? You opened up the festival right and I know you were really looking forward to it. What would be the ideal setting for a Molto live show do you think? "Meakusma was great. Great staff, superb sound, nice people. It was pretty much the ideal setting. Cafe Oto in London was perfect, too. And it also works in a hidden offspace as well as in an art gallery. It's just important that there are no sounds from next door. The basic thing is that the sound is good, the surrounding is comfortable so that the audience can really dive into the sound."
What can you tell us about the mix you've recorded for us? How did you plan this one from the ground up and are there any particular tracks or artists you want to shout out? "I picked out records that I like sound wise and that reflect my November mood. I wanted the mix to lead to a beatless ambient part towards the end. It starts with a dub version from my new EP on TTT, followed by Dutch minimal acid from *slo-fi. I want to thank Rafael Severy for giving me this! The next one is a track by Radius on Mathematics that I totally dig, followed by a Benjamin Brunn remix for Area on Kimochi. Then there is a track by Baby Ford, followed by a track from D-man's new outstanding EP on Workshop comes in. There's also an appearance from my secret favourite epic tracks from the last year by Miki Miyoshi from Sovereign State. The track after that is from an unknown EP I found in my record bag saying "keep your mouth shut" in the runout groove.
An unreleased track from Even Tuell comes after that, which should come out soon on Workshop, leading into my track of the year by Leipzig's one and only Demian on Bau Records. "Nobody Has To Know (Instrumental)" from Kassem Mosse sets the mood perfectly for the super deep Space Afrika whose new album I couldn't buy so far because it is already sold out. All of this ends in a live recording by another local artist and close friend from Leipzig called CFM. This one's taken from one of her live performances, since there are no official live recordings released. The mix ends with a track by CS + Kreme (TTT) that has been following me around for weeks now."
Last usual question from us, when was the last time you danced and what was the last thing to put a big smile on your face? "Last week I danced non stop for hours at our Mikrodisko M13 & Workshop XXI release party with our friends at IFZ. Two sets from Volt (aka Dj Boys'r'us) and Kolorit. My last smile?- I keep it secret."

Mix Mup: Website, Facebook, Soundcloud, Twitter, Resident Advisor