One of the stalwart faces of Radio 1 when it comes to electronic dance music, B.Traits time as a presenter at the station comes to a close. Announcing her departure from Radio 1 via a video through her social channels over the weekend, the heartfelt goodbye comes after being at the station for six years – a role she has strongly developed since her first monthly 'In New DJs We Trust' show back in May 2012. For the last four years, she has been a huge part of the coveted Friday night line-up, filling the 1 to 4am slot between Pete Tong and the later Essential Mix. She's emerged as one of the station's brightest personalities when it comes to representing and supporting up-and-coming and established talent from the electronic music scene, with past guests featuring the likes of Hodge, Midland, Steffi, Bambounou, Shanti Celeste, Ejeca and more. With what she describes as her busiest summer yet in terms of gigs and touring, her show at the station had proved difficult to juggle, ultimately deciding for herself that she could no longer devote the necessary time needed to make the show the best it can be.
With her last show airing live on the 26th October, new and existing projects look to take the spotlight, with her label In.Toto and her meditative event Paciphonic being two of many adventures for her to focus on post-Radio 1. The latter, a multi-sensory event combining ambient and minimalist music with gentle group meditation, is a passion project born out of stressful travels with the intention of enhancing people's well being. The event takes place in the newly rediscovered and renovated theatre space EartH in Dalston, featuring the first permanent installation of L-ISA Immersive Hyperreal Sound Technology, complete with a 360-degree auditory experience. For those who have followed her involvement in drug education and talks on diversity over the years, she has always made a case in using her reach as a Radio 1 presenter and DJ to spread awareness, a trait she looks to continue with Paciphonic.
Describing her Truancy Volume as a massive nod to the beginning days of her DJ career, the mix is a breaks-heavy affair with a solid helping of electro, tinged with sequences of melodic undertones. As expected she's filled the mix with plenty of new and forthcoming music, explaining: "There are a lot of new tracks in there that have either just been released or are about to be released, and I like the way this new music is sounding at the moment." As well as delivering a compelling 76 minutes, we caught up with Bri to talk about Paciphonic and how the idea formed back in 2014, her love for ambient music, her favourite gigs whilst at Radio 1 and her art travel purchases from globe-trotting the world.

Hey! Thanks so much for taking out some time to answer these questions and do this mix for us. As long time fans, everyone at Truants is very excited to have you on board. Pumped to hear the mix too. So I thought I'd start by asking about Paciphonic as you announced it a few weeks and the feeling of announcing must be fresh on your mind. You mentioned the idea formed around 2014, can you tell us a little bit how it's formed since then? How did the link up with EartH happen as well? "Back in 2014 it began as an idea of playing music, making mixes, doing radio, with the sole intention of helping people relax. It spawned from when I was experiencing anxiety while travelling alone to gigs, in airports or on planes. I would listen to Brian Eno and focus on my breathing, which helped immensely, but I realised that there wasn't anything like this within my dance music community available at the time. Since then, I created the 'Detox' shows, which I'd present on BBC Radio 1 as the first show of the year. It's now grown into its own thing entirely, that I present and stream on my Facebook page, from either my living room or a special location on a Monday morning.
"With Paciphonic, I wanted to create an event that reflected this initial idea, but also to create a calm and comfortable space where people can come together in an alternative way, an idea of 'Holistic Socialising', rather than in a pub, club, or rave where consuming stimulants or mood enhancers is conventional. With the decision to do the first Paciphonic in EartH, I had been looking at different venues, which was rather easy due to not needing an alcohol license. I had a number of extraordinary spots in mind but none had the powerful energy that EartH has. I have been working with Village Underground for a few years now, they had shown me the new venue late last year, and I was completely blown away by the theatre room. It has been derelict for over 30 years and they've done an incredible job at bringing it back to life."
I feel like this is the perfect springboard for people who have been enjoying the Detox series but may be new to meditation – would you say it's also possibly a bridge for people interested in dance music but aren't sure how to start from normal avenues? "Exactly! Paciphonic appeals to all levels of meditational experience. Our aim is to be a gateway for the curious while also welcoming the seasoned meditator and the self-development enthusiast looking for alternative social activities, to come together and explore the remarkable power of collective energy, without stepping too far out of their comfort zone."
I've spotted tracks from Aria Rostami to Paul Woolford to Daniel Avery to Prequel Tapes to Nils Frahm in these mixes – a real range of artists. Ambient can be such a wide term, is there anything you look for with these sort of tracks? "Not really, I love the fact that ambient and minimalist music really has no boundaries, so for a track to stand out to me, it just has to be pleasant to my ears. Sometimes, what I choose to play depends on where I am, if I'm on my own streaming from home then I can generally take the listener anywhere and be quite sporadic with the selections. But if I'm soundtracking a meditation I need to be careful what I play, for example, its important to not have so many repetitive sounds during a specific style of meditation, because the listener begins to expect that sound and rhythm, which can actually bring them out of the meditation."
I was reading an interview where you state your home is full of things that you can identity with and calm you after potentially long weeks on the road. Can you tell us at all about your interest with art? Any key pieces you've picked up on your travels that connect you to places more than others? "It's important for me to be surrounded by different types of art in my personal spaces. I guess I find it inspiring! Some of my favourite pieces are by Merlin Glozier, I have one in particular that reminds me of a younger version of myself, it's quite a dark piece but it reminds me of the days of when I felt I had to wear a hard shell as a woman in this industry. I buy a lot of art on my travels, I'm always fascinated by the different mediums and canvas textures, another favourite of mine is a bust I purchased in Sri Lanka, it's very simple pencil on a tea export sack. Currently, I am purchasing a lot of pottery from different artists in Canada and Japan, it's probably rather expensive dishware to eat off of but it makes meals all the more enjoyable. I used to practice pottery when I was in school, and it's something I'd like to revisit again in the future, but for now I love collecting little pieces everywhere I go, and then jumbling them all together on my shelves."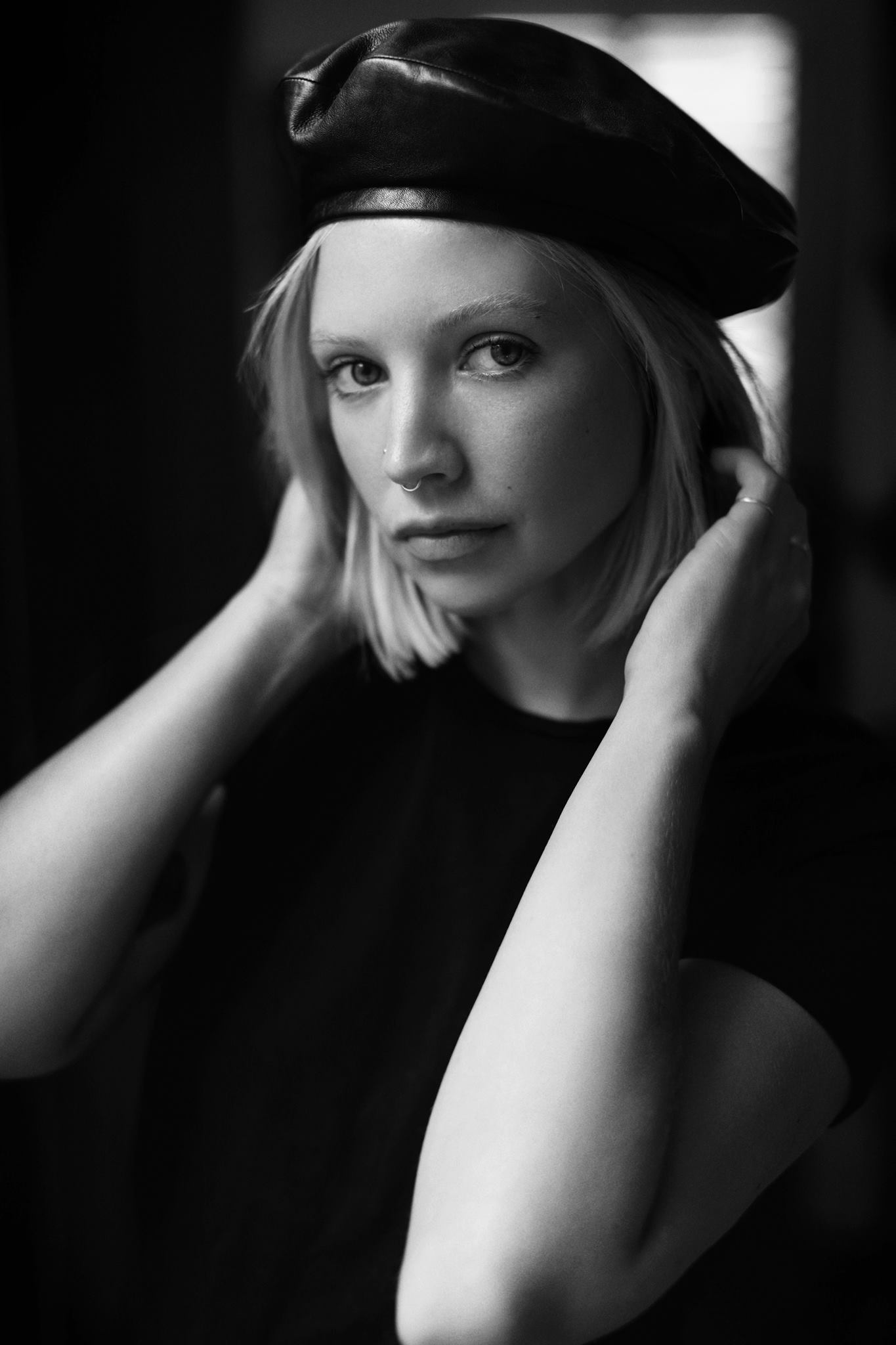 How did the back to back with Anastasia Kristensen at Kvarteret go the other night by the way? Looking back through your career it seems like you've always been very comfortable with b2bs, be it with Steffi, La Fleur, Fold and multiple guests on your Radio show. Do you find you're often winging it or are you prepared enough to bounce off certain DJ's styles with your eclectic taste? I guess collaboration is also very much key to what you do on Radio 1. "Our b2b was excellent! I had Anastasia on the show as a Future 12 earlier this year, plus we had played on lineups together in the past so I am super familiar with her style. We actually play quite similar naturally. With the Radio 1 show, the main part of it is just paying attention and doing my homework on the artist before they arrive in my studio. I will always put a few tracks aside before, but sometimes the artist heads in a completely different direction than I was expecting and I love it! It keeps me on my toes, playing the different b2bs has made me a very versatile DJ, I am able to adapt wherever and whenever I may need to."
Can you tell us any others producers for you that are buy on sight at the moment or even finding that you're playing them in most sets? Currently? "Anything by Vril. I buy everything that William Basinski puts out too. Maybe not so many specific producers but labels like Cultivated Electronics and Samurai. I am also feeling a lot of what PTU are doing right now."
I wanted to ask, obviously these days you are very fortunate to play to busy dance floors. But I'm sure in your time you've played to half-empty rooms. What did you learn from those experiences? "I still play to empty rooms sometimes, It's just the way it is as a DJ, sometimes you play good gigs and sometimes they are not so good. You learn to roll with it, and if you're a good enough DJ, you know how to play to those empty rooms to make it enjoyable for yourself."
Bit of a weird one here but I wanted to ask about some of your best gigs post-starting at Radio 1. "I played a lot of awesome gigs with Radio 1, some amazing shows at Glastonbury, Exit Festival and some incredible club nights around the UK, Motion in Bristol, The Warehouse Project in Manchester etc. Funnily, once I had been on Radio 1 for a while, they had me cover Annie Mac's first maternity leave. This was a very interesting time, because my natural tastes in music didn't particularly suit the 7pm radio slot, but I adapted to make the show work. It was kind of a gift and a curse because I received amazing exposure from covering Annie's show, I gained a very young fan base and I'd been booked to play a lot of big festivals. Unfortunately, I was also expected to play the same way that 7pm show sounded but because I was djing the way I always have, which is quite eclectic but a much more underground than the shows sound, it was incredibly confusing to my new listeners and my loyal fans." Might be getting this all wrong here but you had this frantic career touring before with Digital Soundboy and off of "Fever" that it must have felt almost like a reset for you in some way between the beginning of your first Radio 1 shows until now – your growing eclectic taste pretty much being showcased live over the years through your shows. Or has it felt like one big upwards trajectory since starting? "I suppose you are right, when I first moved to London all I had with the Digital Soundboy crew and that record "Fever" that was my homage to the sound I discovered growing up. It feels like it's been an upwards trajectory, my sound has grown, I've grown. I believe as an artist it is important to let your music taste forever evolve, to be honest about it and whatever you create will reflect that passion. I love so many different genres, and I'll be the first to admit that my tastes have changed over the years, but I believe that is part of me growing as an artist, producer, DJ, and presenter."
So let's talk about the forthcoming release on In.Toto as you've been gently building up the hype and I saw the records arrived from the pressing plant before your XOYO gig. What can you tell us about the two tracks. People's Nation looks to be a big one on the DJ circuit. "The EP is a feel-good festival EP, I created it with the intention of having it in circulation during this festival season. "People's Nation" has been receiving a lot of love in the clubs and festivals this summer, "Inside My Love" has been more of a slow burner, but it's gaining momentum now that it's been released."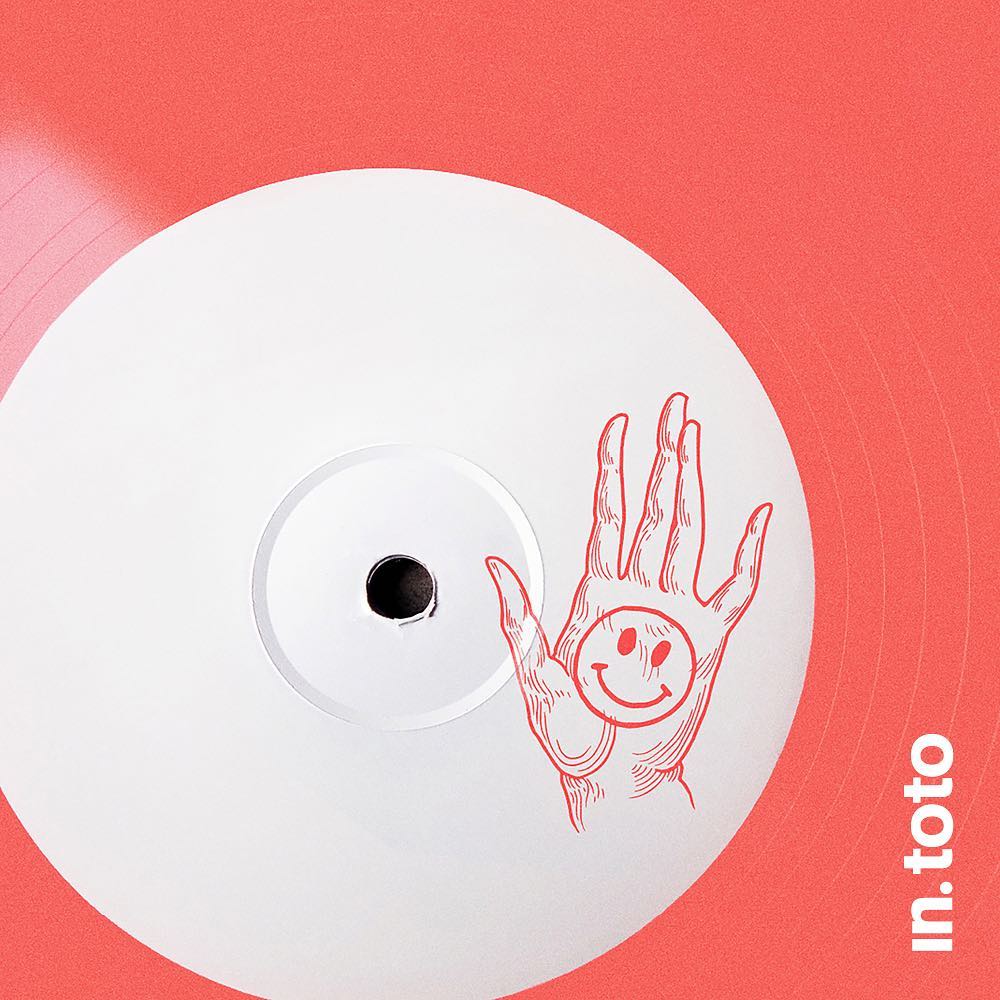 How often do you record your own vocals for your productions? I want to say "I Feel The Music" isn't the first time you've used them, as it sounds like you may have recorded some on "Breathe Out"? You ever take daily notes for these or is it spur of creativity when you're in the studio? "I've been recording my own vocals since I started producing. My voice is also in "North Shore", "Basic Scenario" and "Breathe Out". With "I Feel The Music" the idea for the lyrics actually came to me in a dream, there's nothing too intellectual about it, it was just a hook that I couldn't get out of my head so I recorded it and it worked out. With others, like "North Shore" and "Basic Scenario", I'll just hit record and see what comes out. With "Breathe Out", I was recording a guided meditation tape and thought 'oh actually that could work in this track I'm working on' – simple yet effective."
I just want to say I think "North Shore" is one of my favourite tracks by you. You seem to have a soft spot for 'emo-breaks' as you've described in the past – something you've been writing more of in the studio I think. What do you think that's influenced by? A combination of the ambient stuff we were talking about above and your jungle background? "Exactly that. Breakbeats and jungle drums will always be a main focus in my music. When I write the more emotional stuff, I do consider my ambient tastes, but it's more about creating a mood rather than a groove. I'll think and focus on a time in my life where I felt particularly emotional about something, a place or an event, and try to sound track it."
Going back to In.Toto for a second, do you feel you've accomplished what you wanted to do yet since starting the label or are there a few more points to be ticked off for you in future terms? "I've written all three EPs so far, so in term of using it as an outlet for my own music, then yes I have. I am always searching for other artists and music to release on the label, but I think my time has been slightly stretched with balancing the Radio 1 show and gigs etc."
What can you tell us about the mix you've recorded for us? Was there any direction or idea you hand in mind when putting the tracks together? Any tracks or artists you might want to shout out? "I had no idea where I was going with this mix in the beginning. I received some new tracks from PTU and decided to start with one. It's turned out to be quite electro and breaks heavy; a massive nod to the beginning days of my DJ career. There's are a lot of new tracks in there that have either just been released or are about to be released, and I like the way this new music is sounding at the moment."
What can we expect from B.Traits for the rest of the year? Any particular gigs or places you're particularly excited to visit? What do you feel are your short term and long term goals at the moment too? "Paciphonic is a massive milestone for me, it's been a very long time coming so I'm excited that the idea has finally come to fruition. I have another In.Toto release ready to go already, which we can expect early 2019. I have a few other projects on the go too that I'm looking forward to getting off of the ground, but I cannot mention anything yet! Of course, I've just announced my departure from Radio 1 so only time will tell what comes next!
When was the last time you danced and what what was the last thing to bring a big smile to your face? "Genuinely, my all-night set at XOYO. During the week before, I had been on a meditation / yoga nidra teacher training course, and was spending eight hours a day sitting on a hard floor while dealing with a lot of internal feelings. One of our exercises was to address the feeling inside the body and try to visualise it as an object outside of the body. My object ended up being a large glass cylinder (similar to a lava lamp) full of sequins and sparkly liquid, essentially representing my nervous energy about the all night set at XOYO. By understanding this energy and how it was making me feel (of course sounding ridiculous) I realised that I just needed to let it go, smile and have a solid dance behind the decks. I really love an all night set because I can really take my audience on a journey, a real journey of who I am as a DJ and what I love to play, which is a little bit of everything!"
Tracklist:
PTU – Former Me
Carrier – Suggestion
The Ghost That Walks – Escape The Curse
Kenneth Scott – Let's Go Program Thomas (The Exaltics In This Twilight Mix)
Elextrix 010 – Time (Sync 24 Remix)
Djrum – Sex
Tripeo – Zeitgeist
B.Traits – Inside My Love
TML – Export
Objekt – Needle & Thread
Tin Man – Dripping Acid
Louf – Axis
P. Leone – Tight In The Pocket
Otik – Latex
Rebekah – Beneath The Surface (Lag Remix)
Repro – Vanity Bites
Special Request – Tiresias (Anastasia Kristensen Remix)
Mike Ash – Let The Rhythm Hit 'Em
Bytecon – Attack of the Clones
Volruptus – Surmatur
Versalife – Infinite Velocities
Overmono – Daisy Chain
Repro – 015SKY
B.Traits: Facebook, Soundcloud, Twitter, Resident Advisor, Instagram,