Three-Peat is our feature spanning genres and labels to bring you three select releases from the past – whether the past month or the past year – that deserve your attention. This edition we've selected three 2018 releases from Haunter Records, the international imprint led by Francesco Birsa Alessandri, aka Sense Fracture.
1. Broshuda – Jemi EP
Broshuda's online presence is built around obscure smilies and an ever-mysterious choice of words. This reflects his music, which tends towards playful melodies over a smudged backdrop. This is no more the case than on Jemi, his release for Haunter Records. With track titles like "Kep", "Fent" and "Goscha", it's hard to go into this album with any preconceptions. The music within feels like fun, yet is underpinned by a curious bank of crackly fog. Some tracks remain simple, while others invoke half-time beats, a lurid stomp adding fevered energy to tracks like "Hain". The warbled sounds and vague clicks of "Goscha" (with Vuptes) recalls the ominous breeziness of Call Super's Suzi Ecto, another artist known to play with the words surrounding his art. "Eko", the final track, is a kind of sweet lullaby that could evoke a wry smile or heavy eyelids. That said, the melodies waver unsteadily and are bathed in smushed sounds of confused sonic play. It's a fittingly frivolous end to such a joyous release.
2. Zuli – Trigger Finger EP
If Broshuda is playful and goofy with his presentation, Zuli is a lot more serious. His Haunter release, Trigger Finger, comes with a direct title and some sparse, black artwork. Opener "Everyday" splutters and coughs into existence before "X3" shudders with jagged guitar samples and rumbling spoken word – ignorant of the language, it's unclear whether these samples are phone conversations, radio waves or video directives. Such Babelian concerns expose the impossibilities of communication despite the constant web connection in modern life. This release is slow to come to life but come to life it does, with the title track taking thundering breaks (a universal language in themselves) and slamming them into the red; this feat is impressively bold in earphones, oppressive through speakers. Softly rendered synths assuage this somewhat, but it's a brief respite. The track is enormous, and overshadows what comes after. The lurching groan of "Ladies & Gents" would sound immense in isolation, but here it feels like an afterthought, although the rattle of "Your Tracks Are Too Short" is excitingly hypnotic.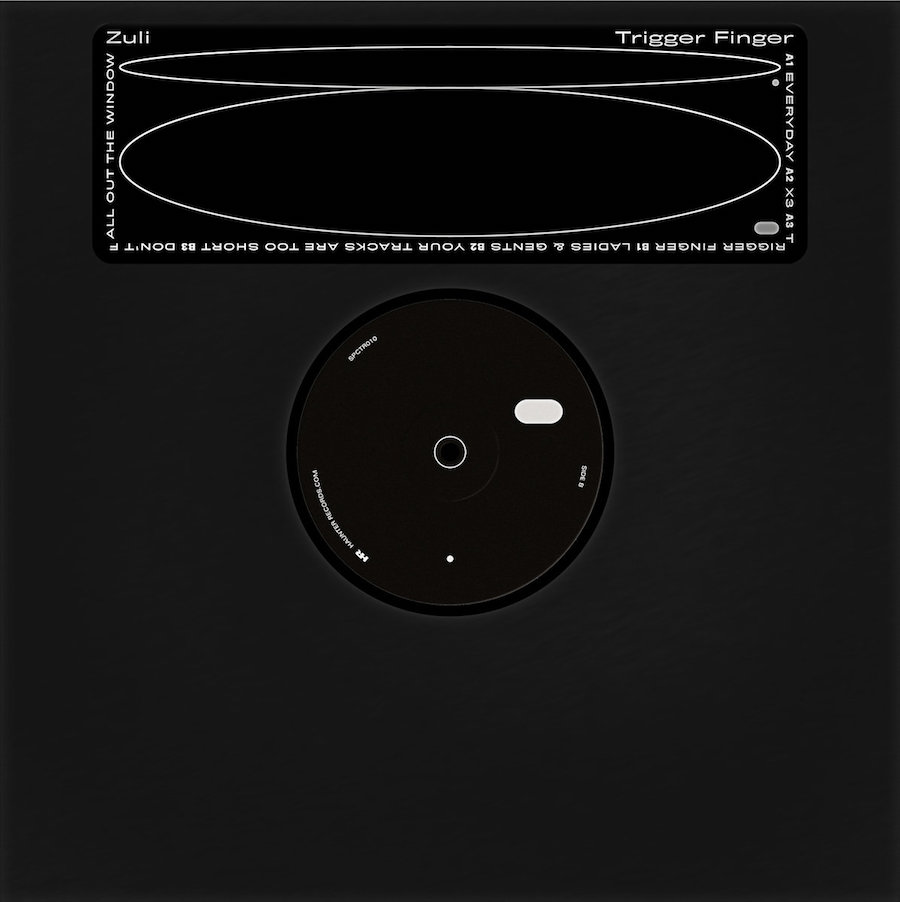 3. Sense Fracture – In My Escape I Look For A Weapon EP
From abstract sonics and direct rave Haunter moves into angry politics, with label boss Sense Fracture's In My Escape I Look For A Weapon. Apparently inspired by the writing of figures such as Kathy Acker, Amy Ireland and Mark Fisher, it's certainly a ball of righteous energy. It opens with a slamming melange of sounds, from shredded pop vocals and enormous bass hits to gentle melodies over lion roars, it's a powerful jolt to the senses. "Abhor" plays with space, leaving empty chasms between dense layers of sound made up of an untellable bank of sounds. "War You Mirror" takes these elements and creates a stupendous rallying cry, its beats echoing gunfire and the sound of soldiers marching. One of the aims for this release was to question the "ambivalent nature of escapism" in a dance-floor context – if you're escaping, who are you leaving behind? Admitting failings where Zuli's language is concerned, it's hard not to understand the title "Antifaschistische Aktion", especially with the sampled vocals that speak of direct action and the repeated refrain of "stop fascism", ham-fisted as that may be. "We Decadents" is the most directly danceable, and least abstract track here, with its rave sounds sounding wavey and nightmarish, although its plod repeats the march-like steps of earlier tracks. It's hard to judge the success of such a politically minded release – is it enough just to ask questions? What must follow "a declaration of intent"? You could ask those questions of what I'm asking here; on the cycle goes.