Born out of the closure of Copenhagen based nightclub Dunkel, Apeiron started as a means of throwing parties to help enrich the community of promoters that had started to shape the city and their local scene. Throwing parties quickly evolved into being booked to play them, with their eclectic back-to-back sets taking them outside of Copenhagen on an international scale. With a member short and three years having gone by since Apeiron was founded, we caught up with Sara, Emma and Simone to chat about changes in direction, goals, the constraints of more exposure as a crew and their early rave beginnings. Recorded in mix tradition at a friend's bunker in Copenhagen, this hour and a half Truancy Volume has plenty to commit to, with music from Jensen Interceptor, Aphex Twin, Pearson Sound, Sunday Brunch and some Solid Blake material all dotted throughout. The last song also, without wanting to give anything away, is one of the best outro tracks we've had in a while.
Hey thanks for all taking time out to do this interview, hope you're all good! Seeing as it's been three years since you lot started Apeiron thought I'd start with a bit of self-reflection by asking about any changes in direction that might have occurred and if you feel you've achieved what you set out to do since starting the collective? Any goals outside of just playing more gigs?
Solid Blake: Hey Truants, thanks for having us! It's been such an interesting few years, I never imagined when we started this that I'd end up with music taking up such a large part of my work life. We've seen each other change and develop over that time, and we have to be ready to adapt the Apeiron Crew thing, as with any relationship, as time goes on. Our music tastes shift and grow and then revert over time as well, so there are ever more ideas and styles we want to incorporate into what we're doing when we play too.
Mama Snake: We like to make progress, so there have of course been some changes since we started. We started this crew to throw parties, then ended up being booked to play together at other people's parties instead, so that was a pretty massive change of direction that happened quickly, not long after we started. We stopped throwing our own parties last year, mainly to focus on DJing, working on our own projects and our studies. Recording mixes as a way of presenting ourselves is a goal we've talked about a lot recently, so recording a mix for your series and in general is something I think is really nice and important to do. A musical representation of what we do has become very important to me. It felt like we did a lot of interviews at one point with no real content, because it wasn't accompanied by any music.
It feels more fulfilling to have something to present for yourself. A small taste of what it would be like to hear us play IRL. The beauty of playing records and not converting to any sync-able medium means that we are constantly improving in a technical sense, which is my basic goal, I guess. Both on my own and for us as a crew. It's not about just playing more gigs, but playing better gigs! I want for people who have heard us play several times to feel like the last time was better than the ones before and so on. Knowing that we are way better now than when we started out feels good and is a real achievement I think – knowing that we can always get better on the other hand is a huge motivation.
Emma you've started to put out tracks as Solid Blake as well as Historical Repeater, Sara you've got Ectotherm, and I understand that you, Simone, have been focusing on your design work lately? As your individual projects have started to grow, has it become more tricky to DJ and organize yourselves as a crew? What are the constraints of more exposure?
Mama Snake: We've been talking a lot about how we can improve and keep moving onwards and upwards in terms of getting better at what we do all over. A thing we have realised recently is that our b2b2b way of DJing is not always the perfect solution if we don't have enough time to meet up ahead of a gig, so we can agree on what we think we should be bringing. This has become a bit more tricky these days, since we are pretty busy as you've noticed. So now we are actually in the midst of working out how we manage to do this crew thing – you might see a bit more of our solo sides in the future. The biggest constraint in general is that playing most weekends and spending a lot of time on that while also studying and running a label means less time for friends and family. There are many people that I care a lot about that I don't have enough time for, especially if they are not interested in music, and that can be tough at times. It's the hardest part about dedicating so much of your time to the thing you love.
Smokey: As we've all become busier and busier, the Apeiron Crew-related work demands that we are very organised. We know that we have to go about things as we would with a 'real job' to make it work. I'm doing my BA in spatial design, which also takes a lot of my time, so I've decided that Apeiron Crew is my only job and only music project I'm truly involved in besides my studies, however I just spent a month or so helping my boyfriend Troels setting up his brand new record store, Percy Records, here in Copenhagen. Be sure to check it out if you are around!
Solid Blake: Dividing my time into different musical projects generally helps to spur me on with all of them. Something about having a wider musical profile makes it easier for me to stay motivated, to keep creating and keep each project developing alongside the others. For example, I had hit a bit of a creative standstill with the Solid Blake solo production project recently, and the thing that has inspired me to get moving with it was actually a productive session making music for Historical Repeater. The Apeiron Crew stuff helps me put my own music into the context of a DJ set. Likewise, the production helps me to expand my tastes and gives me more new music to play. It's not always easy to strike the right balance, but the desire to make these things work together helps a lot.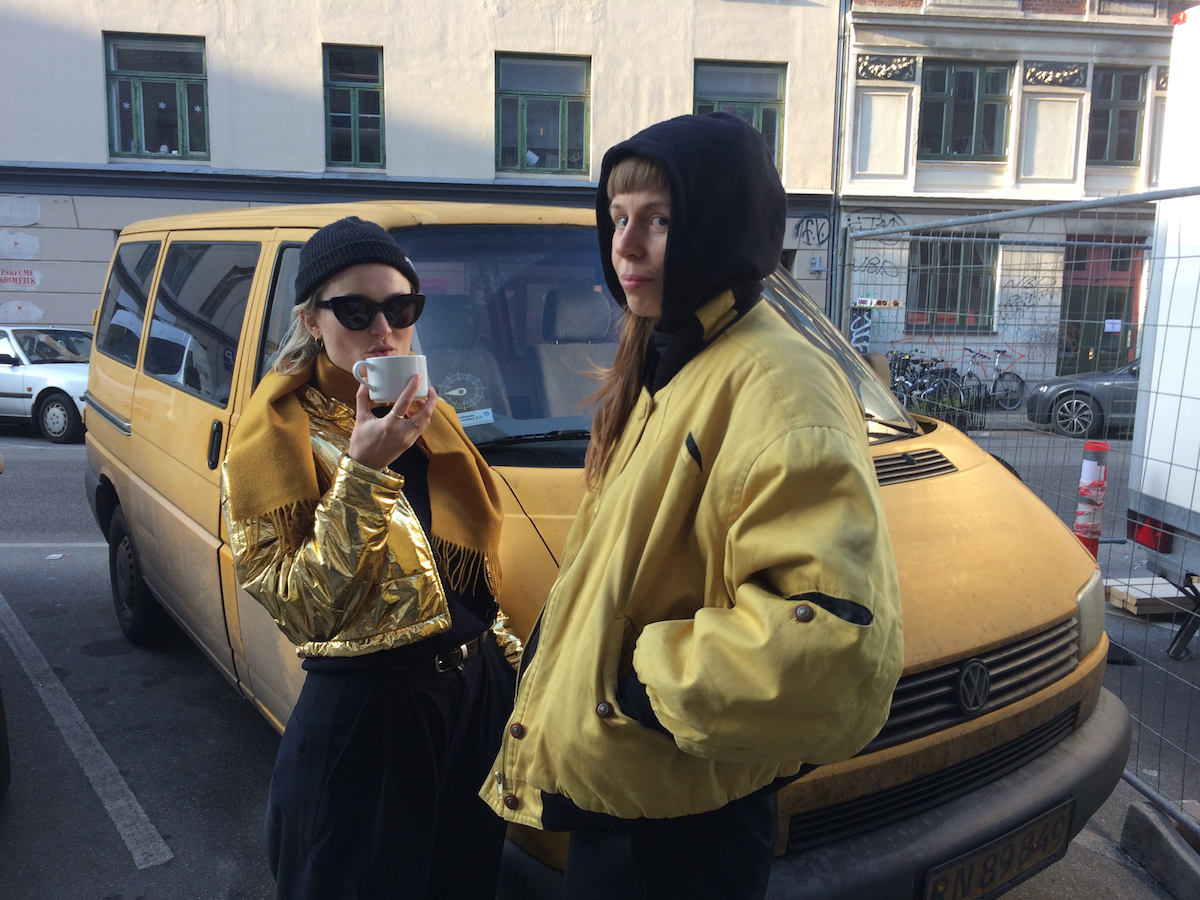 Do you still enjoy being on the other side of the booth now that you're getting booked more often? How has your perspective on clubbing and nightlife changed after your come-up if at all?
Smokey: I still very much enjoy going out and listening to music and partying, but it's definitely not as often as it used to be. It takes way more to surprise or exhilarate me than before, sadly, but the FOMO has finally started to blow over, which I'm pretty grateful for. I appreciate being well rested more than anything. Sleeping will fix almost everything.
Mama Snake: I am definitely more picky about parties than I used to be! I think it has a lot to do with getting older, as sad as that sounds. It comes primarily from the insane hangovers I get, but I also demand more from the things I do make it out to. The increased focus on safer spaces as a result of the massive sexism, homophobia and racism in clubs has definitely made me think a lot more about the parties I go to and especially the parties I don't wanna go to. If a party has a super bro-culture crowd that is a total turn-off for me. Same if it's obvious that the promoters don't give a fuck about anything other than making money. Or if the sound is shit – good sound is so essential to me having a good time.
I want to save those days lying in the fetal position for something that is 110% worth it. I don't think I will ever stop going out though, it's such a big part of my life. The frequency will just change. As a result of that, I have a tendency to want to travel to destinations that offer something interesting music or club-related. I am not so keen on just laying on a beach all day (maybe because my skin hates the sun). I'd rather go to a place where I have the option of going to an interesting event, for instance I really wanna go to Tbilisi in Georgia because I've heard that the club Bassiani and the scene surrounding it is sick.
Solid Blake: The past year for me has been quiet with regard to partying, but if I'm honest this quiet period came out of a necessity for self-care, but turned into my preference pretty quickly. I don't always have the best self control, especially when it comes to having fun, but saying no and going home instead comes easier than ever for me. I'm at a time in my life and career where I don't have the time or the energy to party the way many of my friends still do. This actually means I can enjoy the social aspect of travelling for gigs even more too, because it feels a bit more special. I do need to make more of an effort to get out and hear more music in a club or live environment, so this year I'll be working on finding a balance and trying to make it out to things I want to see. Then I'll skip the afterparty and go home for a cup of chamomile tea, though.
Seeing as a lot of your past interviews have already focused on your DJing, keen to focus for a minute on your daily musings outside the booth. Do you exchange records, talk direction, what are your general conversations on music like and how do you back and forth in keeping Apeiron active?
Mama Snake: It's when we have a long time to meet up that we'll really get to hear what each other is into at the moment. Recording mixes, practising for gigs, just hanging out, eating dinner and getting drunk, etc. I have realised that I am actually kinda private when it comes to discussing music. It's not that I don't want to share what I'm into: we have spoken before about how hiding things and not sharing in that way is pretty shite, but for some reason I am not always super keen on discussing music – I'd rather just play it and have my selection and style speak for itself. We do have strong opinions on a lot of things surrounding the music though. If we heard a good DJ set, went to a sick location, experienced something good or bad while going out, the others will hear about it pretty quickly.
Smokey: I actually feel the same about talking about music, though I think it sounds a bit weird as it's something we are all highly concerned with. I think I would compare it to talking about fashion or how to dress, for example. Personal style is something you have to develop within yourself, and I find talking about it takes some of the flavour out of it, if that makes sense. Likewise with music. Just play it and let me absorb it. We do however steal each other's tracks, but that has never ever been a problem in this crew, I think we more see it as a compliment. When we are out playing we discuss the direction of our set, which we normally are pretty good at agreeing on the go.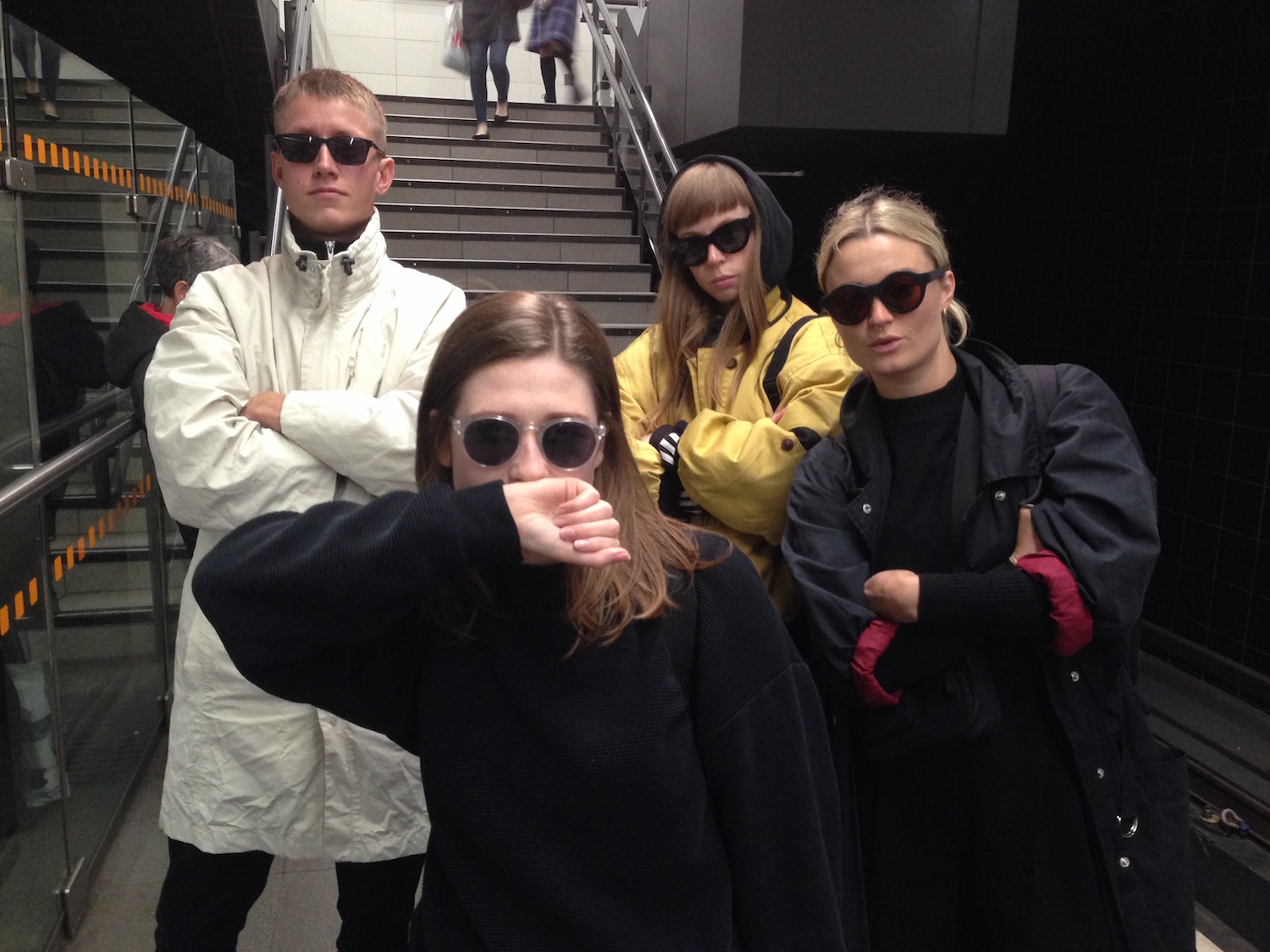 Going back in time a little bit can you tell us about some of the first raves you attended both individually and as a group. How would you describe yourself mentally at those points in time?
Smokey: My first real techno rave was definitely a turning point for me. I was 16 or 17 years old, and I think I remember feeling something like "this is it"- without really knowing what 'it' was. After that I was very busy listening to techno music and location scouting for raves in the suburbs, way more than studying, so I didn't do particularly well in high school. But I was sort of alright with that. I remember thinking that techno was more important. 10 years later, I'm fully addicted and still going strong, though the game has switched and techno is down to #2 on my priorities list, right after school.
Solid Blake: I went out a lot when I was very young, and I spent a lot of time with people I met through listening to music, who tended to be a bit older than I was. I realise now I probably put myself in quite a bit of danger from time to time, going to badly organised events and being generally too trusting of situations that could have easily gone wrong. That said, it meant I had so many great experiences with music and made a lot of memories very early on, and also somehow managed to learn quite a lot through the process.
Mama Snake: I think I went to my first techno party when I was 15 or so, and obviously never really left. Back then it was all about partying, and I think I was pretty keen on going to every party and be part of it, with very little quality control (if any). I am way more secure, both in myself and my taste in music now – luckily! I think we were all way more rowdy and careless when we met even though it's not that long ago. In order for us to also be able to do this for a long time means cutting down on the partying and taking a bit more care of ourselves. Let's face it – DJing as a job means you're exposed to some pretty unsavoury work conditions: Fucked up working hours, having to stay in a loud, smokey room all night,  and carry heavy-ass records around all the time. You really have to love this to do it for any length of time!
Your tour schedule seems to be going from strength to strength. Can you tell us about some of the most surprising/weird/exhilarating places you've played at or people you've played with.
Mama Snake: Honestly, some of the most insane gigs we have had have been in Copenhagen or when it's been our friends booking us. To name a few memorable ones: Playing the closing in an old corn silo at 9 in the morning, our friends gay sauna-styled parties, the raves in a huge concrete basement. It's really rewarding to play gigs abroad though, because you have to kinda do a bit of research to know what the crowd is all about and how you can play the tracks that you love and make them love it too.
It was really sick closing Hotel Forum at Unsound Festival, because it's a more leftfield festival with a lot of interesting and more experimental bookings. So we had a very open-minded and grateful crowd, which meant that we could play whatever we wanted, even though we were on a stage far away from the crowd. I generally hate that, but this time the energy of the people made its way to us and influenced our whole perception of the night! For me, playing with the Lobster Theremin family at the Find Me In The Dark parties in London is always great because you can tell that there is a very united scene surrounding them which reflects the vibe at the nights. And Corsica has an A+++ sound system which is such a pleasure playing. And British people are fucking crazy to party with, so that's a plus too.
Smokey: I really like playing in the UK too, both because of the absolutely bonkers people there, but also because I think the kind of music I'm into is often very UK influenced, so it feels like coming home when people are completely nutting out to an old garage record – compared to other places where it could totally sweep the floor and send everyone to the bar. Malmö in Sweden is also a very rewarding place to play for me. In 2017 we are residents at this great venue called Inkonst. It's an incredibly professional club with a great crowd, who seem so passionate about the music and just being there, taking it all in. The crowd never seems very wasted or druggy, rather just like a bunch of people being very dedicated to the music. Blissful <3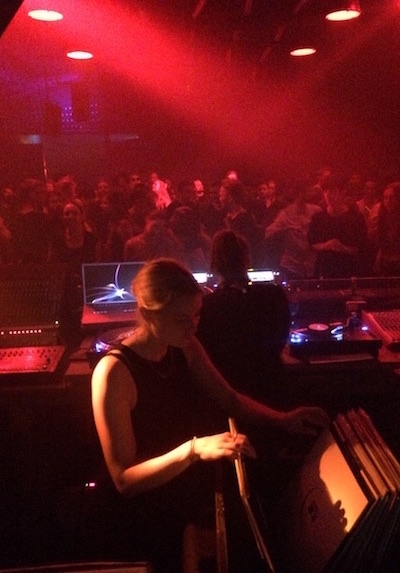 Sara, could you possibly discuss the visual direction for the Ectotherm label and the significance of the ouroboros imagery?
Mama Snake: Well as you might have guessed I'm all about the snakes. The ouroboros wasn't actually our idea though. Najaaraq (Courtesy) and I are quite aware of our aesthetic for Ectotherm not being this very classic and boring techno vibe with black and white graphic shapes and serious photos of us in a brutalist surrounding holding a 909 or some shit like that. We want a more fun approach to the visual part of the label – still with some pretty photos and nice fonts and all that – so we asked our friend Lukas from the Fast Forward Productions crew to do this logo for us. We basically just said "We need something snake related and it has to be kinda silly" and he came up with this belter of a logo that we instantly fell in love with. So I have to disappoint you with there being no deeper meaning for the ouroboros when the logo was made – if I have to come up with something I'd say that it represents the fact that we only work with friends and people we are fond of, re-creating ourselves within this concept, but you know that is just something I came up with while answering this sooooo…
Emma, your collab project Historical Repeater recently featured on a very limited 10" for the people at Herrensauna. Can you tell us how that came about. How was the party also?
Solid Blake: Historical Repeater is a project I'm involved in with Ctrls. We've been making music together for about two years, and now have quite a lot of stuff finished but haven't been fervently pursuing releases yet, mostly just speaking to a handful of people to try to establish where our stuff would fit and discussing internally what it is we want our music to be as a whole package. This is becoming easier with more live gigs coming up and more material – the project is gradually revealing itself to us in a way. Ctrls played Herrensauna in January, and then I was invited to play for the February party as part of a showcase by Fast Forward. I had heard so much about these parties and how great they are, but it really did exceed all expectations when I got there. The crowd is so welcoming and so up for it, the place is perfect and people are ready to party, but so kind to one another at the same time. I could just feel that this was a place where people had a lot of respect for one another. I really want to see that kind of attitude more in our scene. The idea was that this track being released would bridge the gap between the January and February events. I didn't actually realise they were going to have it ready for the night I played, so being handed the record during my set to play right away felt special and exciting and all of that energy was just channeled straight into my set. I had a blast and cannot wait to go back there.
What can you tell us about the mix you've recorded for us?
Smokey: It's become a tradition to go to our friend's bunker and get drunk while recording into Sara's zoom recorder. This was no exception. It's the most trippy and melodic mix we've recorded so far, I think.
What else have you got planned for 2017 that you can tell us?
Mama Snake: We have a great residency at Inkonst in Malmø that allows us to go see our Scandi friends from across the water while bringing some of our Copenhagen friends along. Being on the SHAPE roster also means working with their partner festivals, so we have some gigs and mixes coming up through the platform. With Ectotherm we have more releases planned that I am really happy with and we are doing a monthly radio show as well as label nights around Europe, so no resting on our laurels for 2017.
Smokey: We are playing at Optimo's 20 year anniversary in Glasgow, which is a big deal, it seems! I've never been, but I've heard a lot about Optimo's legacy in Glasgow and beyond, and I am really looking forward to it.
Solid Blake: I'm very excited to see where the rest of this year takes us. We have a lot of future plans right now in terms of how we're running things. We're always looking for ways to make what we do more pleasurable and cooperative for the whole crew, but also beneficial to each of us as individuals. I might be bringing some more of a live element to my involvement with Apeiron Crew too. I'm currently working on two new live sets, one solo as Solid Blake and the other with Historical Repeater, so it just feels like the way I work with music is going in that direction right now. I'm looking forward to releasing more this year too.

Apeiron Crew: Soundcloud, Facebook
Mama Snake: Soundcloud, Ectotherm
Smokey: Soundcloud
Solid Blake: Soundcloud, Twitter