Spring is a great time of the year for hip-hop. It's that time of the year when rappers start pumping out tracks to fuel your parties and act as your means of celebration. Summer albums are being revved up, singles are dropped like it's nothing, and the internet waits to see which songs gain momentum to receive the coveted title of "summer jam". As summer approaches, it's time to take a look at some spring favourites that stood out this year. 

Stream: YG – My Nigga (feat. Lil Wayne, Nicki Minaj, Rich Homie Quan, Meek Mill)
YG was the spark of spring with his album My Krazy Life. It's the ratchet version of Kendrick's Good Kid, Maad City. With nearly just as much storytelling ability and skits as Kendrick, YG was poised to strike gold with hits like the anthematic "My Nigga" and "Who Do You Love" featuring Drake. YG's been around for years and already capitalized on the mainstream with "Toot it and Boot it"; a hit with currently-rising Taylor Gang singer Ty Dolla Sign from 2010. Since then, YG has been making a name under the ratchet sound along with DJ Mustard (who's the key to the summer, just Wikipedia his discography) with a few notable releases. While My Krazy Life is a convenient encapsulation of YG's sound, it's encouraged you download his mixtapes leading up to that release for the sake of all the gems dropped along the way to YG's journey to stardom.

Stream: Sicko Mobb – Fiesta
The bop movement needs to be addressed. It's been around since last year and was highlighted in a Pitchfork feature in August 2013. Bop is dance-centric music based in Chicago that's (as described by P4k) " a physical representation of Chicago music in 2013: the warped yet indelible imprint of house, mutating under hip-hop's influence into juke, growing more combative and experimental and shifting the focus from ass to feet via footwork, with rap ultimately reigning supreme". It's pretty much the opposite of the drill scene that became so popular in 2012 courtesy of Chief Keef and crew; much more bubbly and happy, not as much gang-banging. Since then,  it's popularity has surged to become one of the most exciting sources of music in the past 6 months; starting with Sicko Mobb's Super Saiyan Volume 1 mixtape. There are plenty of bop artists, Breezy Montana and Lil Chris are certainly other favorites of the scene. But Sicko have found something special in their near-incomprehensible lyrics, melodic production, and uninhibited enthusiasm. Their catchiness is undeniable, as heard with their breakout hit "Fiesta" (released on Youtube May 2013), a simple viral hit with over 2 million views as of May 2014. The entire Super Saiyan mixtape is filled with hits and a perfect feature from fellow Chicagoan/Glory Boy Lil Durk on "In My Maserati".

Stream: John Walt – KemoWalk
Bop is also responsible for an interesting offshoot of its movement that's drifting towards something that sounds like a bouncier take on Chief Keef's classic "Citgo" as heard here with the song "Kemo Walk". Chicago's DJ Moondawg put out a compilation of bop music that's worth checking out and this mix off Soundcloud is also a good introduction to this viral movement. Bop has lingering effects, especially considering Super Saiyan came out in December (Breezy Montana's Rise to Fame, which is also a great bop release, came out in October 2013) and is still getting heavy circulation in the US. Chicago is one of the most exciting sources of music over the past 2 years, now being responsible for two major (viral) movements of contradictory sounds.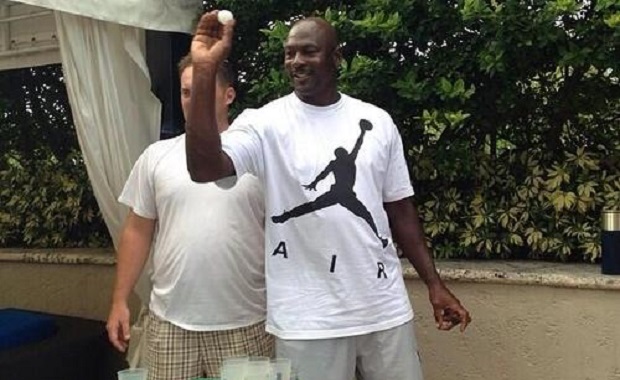 Stream: Lil Durk – Let's Throw A Party (feat. Young Thug)
Lil Durk might be in position for his true breakout year. The 300/OTF/Glory Boy has made a name for himself in the drill scene and developed a following for his buoyant street raps. I'm a Hitta and I'm Still A Hitta were some of the best releases of 2012. Since then he's been pumping out singles, dropped a mixtape last October, and has been dealing with legal issues. Now he's signed with French Montana's Coke Boy Imprint and has been publicly endorsed by Meek Mill. His recent track with Young Thug is a sign of things to come. The song is true to the summer jam model, with a flaming feature by Thug and a carefree hook to play loudly at parties.

Stream: Young Thug – Stoner
Young Thug's mainstream emergence was unprecedented, but rumors of a deal with Young Money and a killer remix featuring Nicki Minaj can do wonders. "Stoner" and "Danny Glover" have been huge for obvious reasons and the Black Portland mixtape was also respectable. Most recently, Gucci Mane teamed up with Thug for the Young Thugga Mane La Flare tape, which was solid in the sense that it provided moments of Young Thug foolery and Gucci's wild delivery/vocabulary, but it left something to be desired…maybe we'll get another tape from these two later in 2014. In the meantime, anticipation will continue to mount for Thug's debut album, which he's claimed will be titled Carter VI– a bold reference to Lil Wayne, who's held the biggest influence on Thug.

Stream: Lil Wayne – Believe Me (feat. Drake)
It was thought that after NWTS dropped, Drake would go on vacation for a bit and let the waves ripple off one of the best albums of 2013. We were wrong. Since NWTS, Drake has released a string of singles that catch fire with every release on the web. From "We Made It" to "Trophies", Drake threw the game for a loop and made it clear there are no breaks for Drake. Recently, "Draft Day" and "Believe Me" (featuring Lil Wayne) have been dropped by Toronto's prince, and both are encouraging the idea that Drake's approaching his peak. "Draft Day" is a track released just in time for the NFL draft and comes with the confident patter we love from Drake. Shots are fired calmy over a not-so-aggressive beat as he spits "All loyal so you keep eggin me on/We gone have to crack a shell just to prove you ain't hard-boiled". "Believe Me" is a reassuring track featuring old pals. Weezy and Drizzy on the same song is a familiar feeling, but here they come ruthless on a banger produced by Boi-1da. Drizzy kills it, claiming Weezy left his prison term at Rikers Island in a Phantom, and Weezy spits like old Weezy claiming he's a king and making a case for Carter 5 being a legitimate release after the lackluster Carter 4.

Stream: Sage The Gemini – Nothing To Me (feat. Iamsu!)
The best rap release of 2014 thus far has to be Sage the Gemini's Remember Me. Sage blew up with the popular mainstream hits of "Gas Pedal" and "Red Nose" but he expands on these aesthetics in his label debut. The album is filled with bangers that are the perfect audio representation of the current post-jerk Bay Area sound that's thriving on the west coast of the US. He's not all punchlines and hooks. Sage brings legitimacy to impressive production alongside a grip of Iamsu features that could've nearly made this a collaborative release. On that topic, the anticipation for Iamsu's debut is building and Sage's album was a nice taste of what's to come from the Heartbreak Gang's general. Like the west coast mentality Sage and the HBK Gang live under, this album is lighthearted, party-suited, celebratory music that can't be written off.

Stream: Meek Mill – Dreams Worth More Than Money (Freestyle)
Maybach Music Group has been in campaign season since Rozay released Mastermind in February. They put another mixtape  out and underground heavyweight Fat Trel released an underwhelming mixtape considering his catalog. Khaled is promising big things as usual but what's been most impressive (aside from"War Ready" and "Sanctified" off Mastermind) was the song on 2Chainz Freebase EP featuring A$AP Rocky and Ricky Rozay. You never know what you'll get with MMG, but this summer is sure to see it's fair share of Rozay, Gunplay, Meek, Trel, Rockie Fresh, Wale, and even Stalley. For now, the best thing MMG has done in 2014 has to be this freestyle by Meek over one of the best songs off A$AP Rocky's LongLiveA$AP  "Ghetto Symphony". Meek supposedly has a new album coming out this summer called Dreams Worth More Than Money.
Side-notes of Spring 2014:
– Chris Brown dropped a song that bridged the rare gap between the underground and mainstream and it's amazing. "Loyal" is the song of the spring (63 million views since late March!), we'll see if it has the legs for the summer season. Lil Wayne and Tyga provide satisfactory verses to an infectious beat.
– Wiz Khalifa dropped another bro-anthem back in February that's gotten it's feet under it. Mainly among bros and myself because I love auto-tune and making fun of machismo bro-culture.
– This is a cool song by Vine superstar DC Young Fly, who makes a cameo in the aforementioned "Stoner" video by Young Thug. I didn't know he did music (his mixtape's not worth a download) but this song's nice.
– OVO's Partynextdoor put out this song "West District" that was on repeat for a solid 2 weeks for me. His bravado is fleshing out into these immense, atmospheric tracks that get hooked in your brain with simple phrases like "My name is Party/And the trigger finger still function" while singing about obsession and playing numb to unrequited love.