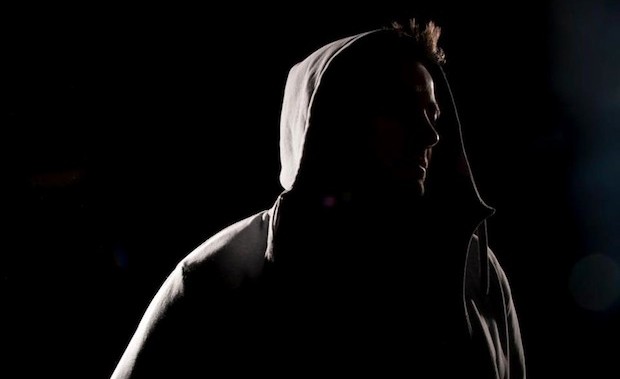 New Yorkers in the know know TURRBOTAX®, the monthly party that specializes in merging emerging artists with established for a night of frantic movement and musical exploration. Sounds like a great time right? A bulk of that fun is the result of the night's residents, which includes co-founder Contakt. Besides holding DJ responsibilities along with the party's four other residents he's released a handful of records on label such as Local Action, Dutty Artz, and most recently Icee Hot. Where his first two releases displayed distinct UK influences, the latter – "Nobody Else" – has its roots firmly planted in American soil and considering his upbringing just outside of Detroit this comes as little surprise. Having spent his formative years around the golden era sounds of hip hop, booty, and techno it undoubtedly had an effect on his taste as well as sound palette. With years of behind the scenes work at revered record shops and labels under his belt he is now beginning to break into the spotlight due to his solo work. For our 72nd Truancy Volume we invited Contakt to show us what he's capable of and he delivered just under an hour of house and techno stalwarts.
Hi, what have you been up to the last couple months? "It's been a busy year! I celebrated New Year's in Australia and played a handful of great gigs there which was amazing, and then have been back in NYC playing gigs and recording. I just DJed the opening of the Red Bull Music Academy which was a huge honor and really fun because I finally got to meet folks I have been trading music music with over the internet for years. On the production side of things, I have knocked out a few remixes, readied this Icee Hot record for release, and done a handful of tracks for myself for my next project."
Let's talk about the party you run, TURRBOTAX®. Can you give us a rundown on the party and some of the milestones it's crossed? "We started the party about 4 years ago because no one was playing the music we wanted to hear. We were really excited about the new sounds we were hearing out of London from folks like Cooly G and Ikonika, and we also wanted to hear classic NY garage, Detroit, and Chicago sounds we grew up on. We ended up bringing a bunch of folks in from London for their first NYC or USA appearances; DJs like Julio Bashmore, and Mosca and we combined these DJs with the innovators who inspired us like Robert Hood, Kenny Dope, and Todd Edwards as well as more experimental artists like OneOhTrix Point Never, Blondes and Laurel Halo. In these 4 years, we have booked like 70+ DJs and honestly, it feels like we have booked almost everyone we have ever wanted to see which is a pretty amazing feeling. We have been overwhelmed by the response and the support of NYC and all the DJs around the world."
TURRBOTAX® is going on four years old now. What were some of the difficulties of keeping a party like it running in New York? "It's funny, you would think the longer you do something that it would get easier and easier, but in this situation, doing parties in NYC is just as difficult as it was when we started. A lot of this is because of the lack of venues, and from there, the lack of venues with proper soundsystems and equipment. Typically, to do an event in NYC, you end up having to rent a soundsystem or at least sound reinforcement, and frequently specific DJ mixers or CDJ-2000s, etc because many of the venues have garbage equipment. It doesn't sound like a big deal, but logistically it's a hassle, no one has cars, it's a pain to haul speakers, etc and then haul them back hungover the next day. In addition though, it adds an extra cost to doing events which affects the event's budget and how much you can spend on booking."
With the opening of Output in Brooklyn do you feel this threatens smaller parties and venues at all or just push everyone to provide the best possible experience? "I think Output opening is a great thing for Brooklyn and New York City. To be honest, the venue situation in NYC is pretty dire, there are very few places that book good music / promoters, and until Output, there was no joke, 3 places with decent to good soundsystems and they all cater to pretty terrible bridge & tunnel, iBanker, bottle service crowds on weekends. Output is great, the best soundsystem on the East Coast and a great booking policy – those two things typically don't go together in America. I had the opportunity to play there with DJ Rolando a few weeks ago and the entire experience was a pleasure, I'm really looking forward to playing there more."
In previous interviews you've been asked about your role as an opening DJ, but you're now a few records deep and we're sure you're playing different times (and bigger shows), so has your playing style changed at all? "In a sense no, my playing style has been fairly consistent. I think I, like the other DJs at TURRBOTAX® really know how to read a crowd, and know how and what to play for any slot – I think that's a real component in the party's success. For me, I tend to close out TURRBOTAX® and it's fairly similar to my headlining sets – bold, dark, melodic house and techno. It's funny, I feel really thankful that my regular gig is to close out TURRBOTAX®, every month I get to play whatever I want to a receptive crowd and it's always amazing gig."
In terms of your own music, what's your approach to writing and releasing records? "I am a big believer in less is more. I work a few days a week and finish a fair amount of stuff, but I only really send out the best bits and the ones that I feel represent what I am trying to say. I definitely understand the 'make a ton of stuff, throw it out there and see what sticks' method, but it's just not me. I have a few folks who hear most of what I make, but I tend to only send a few records out."
Often artists have mentors who showed them the ropes in the studio or on the decks, was there anyone that played that role in your career? "I have definitely had mentors throughout my career and there are two that immediately come to mind. My first real mentor was DJ Ruckus in Michigan, who's still active in Lansing and Detroit. He really put me on to records, and taught me how to DJ and gave me so many amazing opportunities when I was a teen. Incredible DJ, up there with Terrence Parker, Ben UFO, and Jackmaster with his selections and skills. His brother, C-Sick, is also one of my partner's in TURRBOTAX® – he's no slouch either. My production mentor was J-Zone, a hip-hop producer and rapper in the golden era of backpack hip-hop who worked on Rawkus, Fat Beats, and a handful of other great labels. J-Zone really taught me how to master the MPC, and taught me all sorts of little tricks I still employ today. One of the most talented hip-hop producers ever, and way ahead of his time."
The party is known for bringing in a lot of young artists, many of whom only have one or two records their names. Who are some the artists you're currently excited about? "At the moment, I am really excited about Sage & Cromie, two Los Angeles based producers who have a 12" coming out in a few weeks on Peach. We have exchanged demos for years, so I am really excited for their single. My friend and labelmate Ghosts on Tape had an amazing year last year and I think this year is going to be even bigger for him. Bandshell is another name to watch. He released records on Hessle and Liberation Technologies last year, and his new material is amazing."
For your Truancy Volume what are you trying to convey to the listeners? "Honestly? Nothing. Good, timeless music. This mix is a lot like when I play live – a combination of new, unreleased and decade old records. I would guess, or hope that most people wouldn't be able to tell the older bits from the new ones. I try to not get caught up in new, or exclusive, and instead just focus on good."
What's next for you and the party? "Literally today I am about to wire up my new studio. It's all fun and games to brag about a massive record collection and having tons of analog synths but moving them, and re-cabling a studio – not so much. Once that's sorted I have a few remixes to finish up and then it's back to work on my own material.
For TURRBOTAX® we have a lot of exciting stuff lined up. We are starting to plan for our anniversary later this summer which is always a blow out, and we have some new events planned – both bigger and smaller that we are really excited to announce but the contracts aren't done yet."
And standard last question, what's your drink of choice? "I am a whiskey and bourbon man. Day to day it's Jameson, Bushmills, Bulleit, or Burnheim, but I am a massive fan of Islay Scotch Whiskies. Pour me an Ardbeg or a Lagavulin and I'm a happy man."
TRUANCY VOLUME 72: CONTAKT

Truancy Volume 72: Contakt by TRUANTS
Tracklisting:
Robert Hood – Stark Reality – Cheap
Ilario Alicante – M10 (Rolando Remix) – Pushmaster
Naomi Daniels – Stars (Dos Cult Mix) – Planet E
Jerome Sydenham – Blacksmith – Ibadan
Levon Vincent – DJSF II – Novel Sound
Robert Hood – Black Technician (Mad Mike UR Remix) – Music Man
Kenny Larkin – Wake Me – Planet E
Cosmin TRG – Vertigo – 50 Weapons
Jon Flores – Panorama – Insert Coin
Contakt – Tessera 04 (Robert Hood Remix) – Icee Hot
Recloose – Magic (Oliverwho Factory Remix) – Rush Hour
Vince Watson – Beneath The Sound – Alola
Omar S – Thank U 4 Letting Me Be Myself – FXHE