Three-Peat is our feature spanning genres and labels to bring you three select releases from the past – whether the past month or the past year – that still deserve your attention.
1. Ramadanman & Midland – Your Words Matter / More Than You Know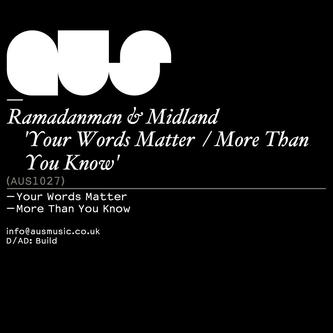 An obvious choice, maybe, if we had to pick a "Greatest Hits" for the label. AUS' unified sonic direction has become clear after the last handful of releases, with its sound becoming more definitive and its roster punctuated by recurring appearances. Its consistency has landed a large proportion of releases in our library (as well as a fair share of posts on this blog), but this cultivated expectancy omits consideration the one-off releases that have also played formative roles in guiding us to where we are now. "Your Words Matter / More Than You Know" surely isn't a release we've forgotten about, but one that was fun to rediscover. Its press release reads that "together [Ramadanman & Midland] produce a truly innovative sound fusing the sounds and vibes of classic house and garage with the sub frequencies and aesthetics of dubstep to create something completely fresh." We can see press writing has progressed little if at all in the nearly 3(!) years since the release, and the duo's divergent productions continue to surpass the lexis with which we struggle to confine them. This trumping of any kind of conversation we try to have about the release contributes to its lasting success as a carefree hallmark in the evolution of the music we know and love presently. For many it was an exposure to something new, and the innocence of listening without the weight of context is something often taken for granted. Trying to forget all the new words we've picked up since then, listening to this record without trying to make sense of how it fits in the bigger picture reminds us of why we loved it in the first place.

Stream: Ramadanman & Midland – Your Words Matter (Aus Music)
2. Bicep Vs. – You/Don't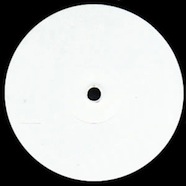 The release of You/Don't followed a string of releases which highlighted Bicep as one of the catalysts in the UK's 90s house revivalism. The Northern Irish duo enlisted the help of fellow countryman Ejeca on an A-side which rapidly became one of last summer's great anthems. "You" is in essence quite a simple track, with vocals, sweeping synth-pads, a 2-step rhythm and the deep, swollen bassline comprising the song's key components. Its success is founded upon the expertly chosen female sample; one which is allowed to moan, echo and weave in and out of the track with infectious and dizzyingly euphoric results.
The B-side "Don't Do It" sees further collaboration – this time in conjunction with Omar Odyssey. It is certainly the more understated of the two tracks with the tempo slowed down accordingly. Underpinned by a garage-style beat, vocal snips are interspersed by weighty stabs and an increasingly forbidding synth-line. While it may lack the cinematic appeal of the A-side "Don't Do It" it remains a dancefloor weapon in the correct hands. Steffi is on hand to conclude proceedings, her remix of "You The Panorama Bar resident taking things a little deeper focussing around vibrant synth swings and skittering percussion.

Stream: Bicep & Ejeca – You (Aus Music)
3. Lee Jones – Soon EP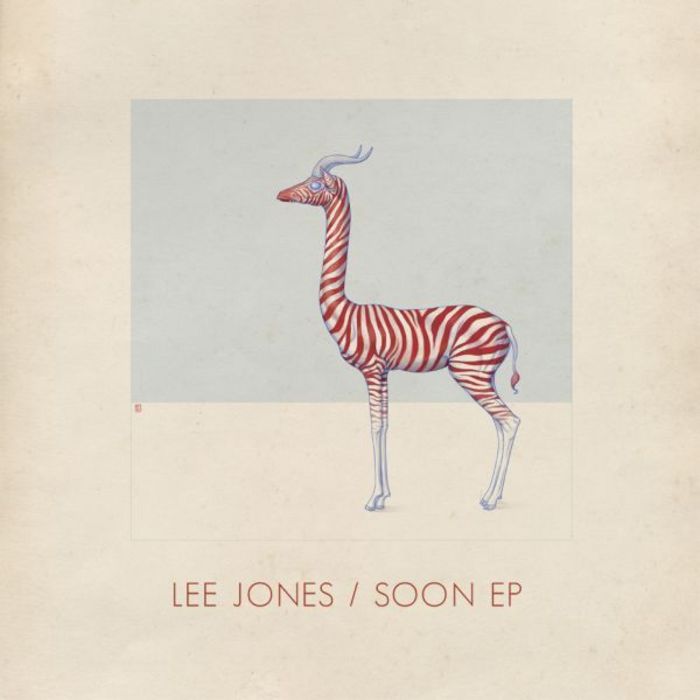 Aus Music regular Lee Jones has put out more than a handful of EPs on Will Saul's imprint, but for this feature we'll focus on his 2008 "Soon EP", a testament to the prevalence of minimal sounds that year and the many before. On a whole the EP is a slice of modern techno and house hybrid. Tracks like "Soon" and "The Secret" are polite and for the most part direct. Coming into the EP with expectations of loose house textures and rough, brick-like basslines will only bring disappoint, but the lack of these aspects should not serve as a deterrent. 2008, though it feels simultaneously long gone and just a short time ago, called for a different type of music – stripped back and much more reliant on bleeps of newfound software setups. Even with its somewhat dated sound, the appeal of "Mdmamazing" is undeniable (based on its name alone). Similarities could be drawn to the direction Scuba's gravitating toward lately – a big room sound, although Lee Jones appears to be running in reverse, moving toward a much more traditional though no less melodic house template as of late. It's euphoric, slightly progressive, and just a fun track, which we're sure, when used at the right time, has stunning results. Released just two years after Aus Music's conception it runs nicely along the timeline of the label's evolution.

Stream: Lee Jones – Mdmamazing (Aus Music)
Words by: Cayley MacArthur, Matt Gibney & Jonathon Alcindor.