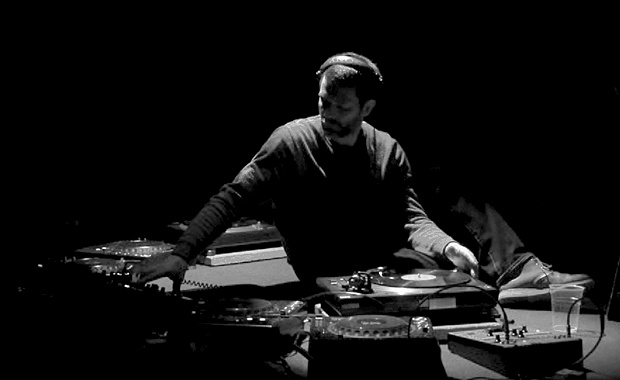 "It is what it is, to paraphrase Derrick May." is Steve Bicknell's modest way of defining Lost, point final. Starting out in the early nineties, the Lost warehouse parties in London have become a singular event for both its visitors and the artists playing, becoming so closely associated with the forefront of techno and the emergence of new artists that their influence on the universal development of the genre can't be misread. Lost offered many now renowned dignitaries their first gigs outside of the United States, and played a big role in paving the way for techno music in the United Kingdom over the last two decades. The party is still going nowadays, claiming the title of one of the longest running and most regarded nights pushing the "holy trinity of techno, house and beyond" in England. Regardless of the fact they're located in the heart of the vibrant yet manic British club scene, they are still paying close attention to detail to atmosphere and presentation which certainly plays a factor in their nights leaving indelible impressions on all involved.
With the background of Lost taken into account, it's challenging not to mention the descriptions 'pioneer' and 'forward-thinking' when talking about its promoter Steve Bicknell. After travelling the world to showcase his unconventional sets in the early '90s, Bicknell together with Nigel Fairman put out a string of releases on Perfecto under the alias of Lost, which went hand in hand with putting on the very first editions of the warehouse parties under the same name. Shortly hereafter, Bicknell teamed up with Sheree Rashit to set up their own label, christened Cosmic Records, which subsequently made room for their two sub-labels: the more Chicago house focused Clubtracks and ID(dentity), the sublabel that allowed people to release tracks under alternative guises. The mother label Cosmic Records provided room for the label bosses' own records, initiating the label with three releases by Bicknell himself, and later on provided space for records by DJ Funk, Juan Atkins, Tyree Cooper and DJ Rush among others. After give or take a thirtyfold of releases spread out over twelve years, the label went quiet for several years. Fortunately, this winter Cosmic Records will make their return with the first remastered re-release of their back-catalogue. The first record in this series is one by by Granell, the collective moniker of Steve Bicknell and FatCat's Lee Grainge, which consists of the tracks "Be Free" and "Do You" as well as a new track by Bicknell himself, entitled "Minus 1."
To celebrate the first chapter of the reissue of Cosmic Records back-catalogue, Lost has invited a weighty line-up of special guests to play Area in London this Saturday: with Derrick May, Juan Atkins, Kyle Hall (exclusive London date), Tevo Howard and one half of Basic Channel Mark Ernestus, one couldn't think of a better initiation of this new period in Cosmic Records' timeline. The full line-ups and tickets are available here. Steve Bicknell's Truancy Volume 57 is a mix to celebrate the digital relaunch of the label and to ready our London readers for the event on Saturday, showcasing his deeper side by taking you on an unique trip through prodigious and cavernous techno rhythms: ready yourself for more powerfully evocative Cosmic adventures in your life soon.
Truancy Volume 57: Steve Bicknell by TRUANTS