Three-Peat is our feature spanning genres and labels to bring you three select releases from the past – whether the past month or the past year – that still deserve your attention. For this edition, we've chosen three releases out of many that we've loved from the past and the present of DJ Deep's label Deeply Rooted House.
1. Kerri Chandler – Back To The Raw EP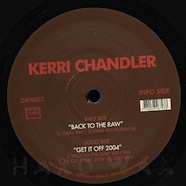 "The philosophy of Deeply Rooted House is to release "true to it's roots" House and Techno." Countless of record labels claim similar musical manifestos, sometimes under questionable pretenses, and only a little number of them follow through as well as Deeply Rooted House has managed to do since the beginning of the label in 2003. Unsurprisingly, with its founder DJ Deep's inner circles consisting of producers such as K Alexi, Francois K and Ben Klock among others it's no wonder they have such an incredibly strong back catalogue and all the while pushing new releases by the captains of house and techno, they are allowing plenty of room for newcomers on the label as well  such as Sudden Drop's Bleak ("Ekko") and the German Alexander Ross ("Drift"). Only two releases and a couple of months in, DJ Deep invited one of the undisputed key players in house music Kerri Chandler for the label's third release entitled "Back To The Raw", which to this day is still one of the most run-after releases on the label. "You know the way house used to be? Soul, feeling, dark. Just fuck all that light, fluffy weed shit. Let's get back to the raw." speaks Chandler himself over the Jersey house gem, explaining his own definition of house and preaching to other producers. Not entirely uncommon in the house genre anymore, Chandler is asking his colleagues 'who have gone way, way too far' to wait up a moment and reflect on the difference between the real deal and that commercial nonsense, urging them 'to go back to the raw' instead of pushing that 'mechanical shit'. There are four different cuts included on the record, including a soulful, jackin' version on the Dark Vocal Mix and an edit by DJ Deep himself, but the best version on this record is undoubtedly the one that does exactly what Chandler's vocals urge his colleagues to do: the Ruff Mix, the most stripped-down version of them all where he gets back to the raw himself.
Stream: Kerri Chandler – Back To The Raw (Ruff Mix) (Deeply Rooted House)
2.Rootstrax – Rootstrax EP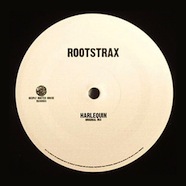 At the start of 2011, Deeply House Records thankfully introduced us to unknown French producer "Rootstrax" with his or her eponymous debut EP. It's a release that lingers in a wholesome atmosphere that takes as much influence from a classic Chicago energy as it does from a nineties Parisian house feeling.  All three tracks have collectively been built around one distinct vibe, yet this cohesiveness does not take away from each track having its own brilliant identity. Commencing the EP is "Deep N Raw", resting on a densely thumping beat that warms its listeners up for the character-laden sounds to come. Moving on, Harlequin is perhaps the most jazzy number of them all, maintaining an eloquent bassline residing deep under the gracefully funky trumpet and key melodies that gradually build up during the course of seven minutes. Despite our previous claim of equity reigning over this EP, it's hard not to give "Harlequin (808 Dub)" a little bit of preferential treatment. If "Harlequin"'s original mix is what's being played club basement, the 808 Dub continues on to what any decent afterparty should cool down with. While Rootstrax's identity remains anonymous, this delicate, almost sensual-sounding closing track points all directions to a producer who's surely been in the game for a while, with an undeniable groove that's been carefully crafted to sound effortless and, above all, mature. DJ Deep has kept his lips firmly sealed regarding the identity of whoever is hiding behind Rootstrax, and while we're all surely curious for a reveal, at the end of the day all we can really hope for is that this mysterious artist stays active in putting out more of such wonderful music.
Stream: Rootstrax – Harlequin (808 Dub) (Deeply Rooted House)
3. DJ Gregory – Head Talking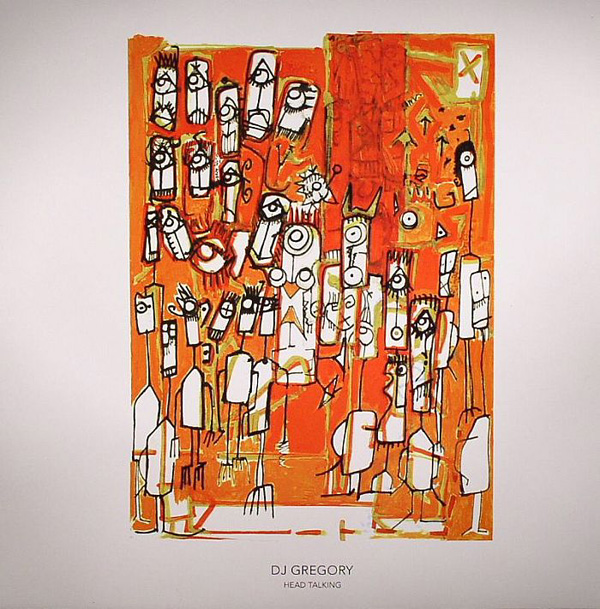 What can we say about DJ Gregory? He's a Parisian DJ who's been a constant proponent of flawless grooves and South American-centric percussive rhythms. Not one to bask in the spotlight he's quietly released records on Kitsuné Music, his own imprint Faya Combo, and Deeply Rooted House. In 2005 "Head Talking" was given a release on Deeply Rooted House and like much of the label's output it paints a picture of what, at his core, Gregory is all about. Both tracks welcome losing oneself in the live feeling of the drums. At times it's as though he took street drummers into the studio and instructed them to bring it down a notch. Whether it's from drum machines, samples, or actual people this characteristic is becoming increasingly difficult to find in tracks today. The B-side, "Head Dubbing", packs just a pinch more kick than "Head Talking". Over six-minutes it conjures up images of people stomping their feet and letting loose, which is obviously welcomed (within reason) on π sanctioned dancefloors. Classic vowel pads occasionally make their way into the tracks adding space and movement to the beat. Gregory pumped out two linear jams for DJs looking something to spice up sets of nonstop open hats and seven years later they still sound interesting (and rare).
Stream: DJ Gregory – Head Talking (Deeply Rooted House)
Words by: Soraya Brouwer, Sindhuja Shyam & Jonathon Alcindor.