Three-Peat is our feature spanning genres and labels to bring you three select releases from the past that still deserve your attention. For this edition, we've chosen three releases out of many that we've loved from the past, present and future of Hemlock Recordings, who just announced a celebration of their fourth birthday.
1. Untold – Stop What You're Doing / I Can't Stop This Feeling (Remixes)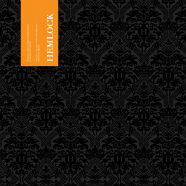 Fast track back to 2009 and we have what is possibly Untold's most productive year in terms of output. Six releases on an array of labels such as Hotflush Recordings, Hessle Audio and his own imprint Hemlock, that includes arguably some of his best and most sought after work to date. Everyone should have a day in their calendar which marks the first time they heard "Stop What You're Doing" out on a proper system. Actually, throw in the first time you heard the James Blake remix of that for good measure too, which was released as part of 10″inch single on Hemlock in 2009. As one of the earlier tracks that set mister Blake on his road to stardom, it's an amazing pinpoint of a man who's taking his sound on such an incredible journey. Taking the bare essentials of the melody from the original and twisting it into the most complex array of synths and added vocal snippets, it's been described by Ben UFO as 'the most utterly next level piece of music I've heard in years."  That quote may be from 2009, but it stands just as much now than it did then.
Not to let James Blake's remix get all the attention, Hessle Audio co-founder Pangaea provides a remix of 'I Can't Stop This Feeling' for the B-side. Pangaea's remix works around building a relentless percussive groove that sets itself up for a final breakdown of swung drums, fibrillating basslines and that glorious synth line which made the original such a classic. As one of 2009's many club anthems and with all the recent hype surrounding Pangaea's forthcoming Hessle release, we thinks it's due a more than welcome return.
Stream: Untold – I Can't Stop This Feeling (Pangaea Remix) (Hemlock Recordings)
2. Joe – MB / Studio Power On
Average Joe or Joe Schmo no one really knows, who is Joe (does that rhyme)? He doesn't seem particularly concerned with his public persona or keeping to any sort of release schedule and aside from a couple choice remixes and compilation appearances he's been relatively quiet for the last two years. His last record came from the Hessle Audio camp in the form of the minimal two-hand touch "Claptrap" and now he's back this time laying down a groove via Untold's Hemlock Recordings. Like many of his contemporaries, on "MB / Studio Power On" he's brought the tempo down a few notches and thankfully he retains the calm stripped back nature of his earlier music.
On "MB" he snatches a plucked jazzy guitar sample, no doubt from his deep record collection, to use as the basis for a slow burning house cut. It's filtered and looped for the majority of the track and the guitar's counterpart is a slightly distorted almost gurning bassline that we can hear ourselves humming in our heads. There's no doubt in our minds this is grade-A warm up business; it's absolutely perfect to ease people into a night of quality music. Then there's the glass shattering sounds of "Studio Power On" and in typical Joe fashion it contains no more than five core parts, which leads to sounds that physically move us when listened to properly. About halfway through we are treated to a rare Joe synth lead that's a stone's throw away from sounding like an ambulance before fading away and clearing a path for some quick and modified piano stabs. Eventually the track cuts off with a single kick; it's extremely difficult to not crack a smile and enjoy this one. Thank you Joe for another quality pair of  interesting DJ tools.
Stream: Joe – MB / Studio Power On (Hemlock Recordings)
3. Randomer – We Laugh We Scream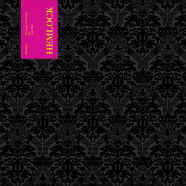 It wasn't too long ago that we last heard from Randomer on Hemlock, his explosive "Scruff Box / Get Yourself Together" was heavy enough to create a minor wind system stemming from our subs. He's back once again, this time with the three-track "We Laugh We Scream." The release takes its name from the title and repetitive sample of the first track: "we fuck a lot, we dance a lot, we drink a lot … we laugh, we scream …" The reliance on a sample like this is different from what we've seen from Randomer before; past vocals have felt more ornamental than a central feature. This arrangement makes it as unmistakable as they come, and just that distinction will probably ensure it gets rinsed a ton, much like Scuba's "The Hope" did, or like we've seen with "Ellipsis" and "Why They Hide Their Bodies." The injection of acid is vicious and biting, think Blawan's "Lavender" rather than Boddika's "Acid Jackson." "Nar" takes it down to be a bit calmer but not by much. The strings are sassy and right near the track's halfway mark it becomes just plain rude. Hemlock suggests a good way to describe "Freak Dub" as "if Dillinja made House?" and we'll stick with that. Randomer's Fact mix from this past June served as a reminder that he doesn't have the time to mess around, but we didn't really know that his own material would be pulling us from one idea to the next as violently as it does. "We Laugh We Scream" is being described as everything from "techno lunacy" to "demented," and Rob Booth has already called it one of the best EPs he's heard this year – we won't be missing this one on October 15th.
Preview: Randomer – We Laugh We Scream / Nar / Freak Dub (Forthcoming Hemlock Recordings)
Words by: Riccardo Villella, Jonathon Alcindor & Cayley MacArthur. (Three-Peat Archives)