Three-Peat is our feature spanning genres and labels to bring you three select releases from the past that still deserve your attention.
1. Octo Octa – Oh Love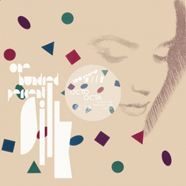 The past year has certainly been a good one for Brooklyn's Michael Morrison, aka 100% Silk mainstay Octo Octa. A largely unknown producer prior to the release of his Let Me See You EP last September on the LA-based Not Not Fun offshoot, Morrison quickly became a prominent figure in the American house scene for his warm, nostalgic production style that always leaves a dancefloor blissfully worn out. Now, in the wake of his fantastic collaboration with LA Vampires, Octa delivers four new tracks full of smooth, soulful house vibes on the recently released Oh Love. Gorilla vs. Bear first gave the Internet a taste of the new release a few weeks ago with an mp3 of "Deep Hurt," a track with a surprisingly fresh take on the Aaliyah sampling trend that has become a bit of a dead horse in the dance community. Aside from this obvious standout, Oh Love has plenty to offer, like the lush atmospherics of the title track and the candy-coated stabs and deep-burning grooves of "Night Out." Our top pick on this release, though, is probably "I Can Feel You (Dub Version)," a sweaty piano house jam tailor made for summer partying. Check the teaser video for "Deep Hurt" below.
Stream: Octo Octa – Deep Hurt (teaser)
2. Slackk – Raw Missions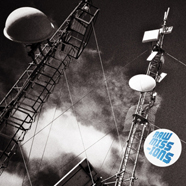 Speaking of having a good year, London by way of Liverpool producer Slackk has been riding a string of outstanding, hard-hitting releases on Unknown to the Unknown and Diskotopia, along with two killer funk-and-soul-meet-footwork albums under his Patrice and Friends moniker. With his latest EP, Raw Missions, he makes himself at home on white-hot Local Action Records and bangs out some of his most brooding explorations to date. "Blue Sleet" is a celebratory, melody-driven exercise in maximalism that takes the occasional turn towards melancholy. Next up is "90 Years," a testosterone-fueled track with one of the most bruising rhythms you'll hear this summer – it's abrasive and difficult, but it's pure, uncut energy for the floor. "Fat City" takes G-funk on a codeine trip through the darkest corners of your mind, while "Almost Transparent" brings things back up to speed with a grime-indebted production that showcases Slackk's deft handle on the genre.
3. Knowing Looks – Abandoned Skip/Last Kiss At The Plains Hotel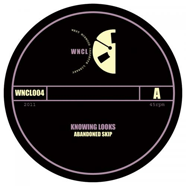 Before we had the opportunity to wander into the irregularly refreshing and cordial vibes of his "Listen To My 45 / Ghost Baby" EP" that came out at the end of 2011 on the West Norwood Cassette Library imprint, Toronto-based Jason Hopfner alias Knowing Looks made us fall in love with the panoramic music he had crafted for us in his "Abandoned Skip / Last Kiss At The Plains Hotel" EP, also released on WNCL over a year ago. The release's A-side couldn't come with a more fitting title, as the words "Abandoned Skip" perfectly sets the tone for the desolate, industrialized and almost barren soundscape that this production brings to life using elements of dismally chopped up chants and two-step patterned beats. Despite the lonesome spheres in which it lingers, the track is anything but dreary as it somehow still draws you into its isolation as something very accesible, relatable and comforting, rightly gradually leading the way towards the significantly more buoyant B-side. It's a slightly less hard-hitting track that could be felt as peculiar, extremely catchy and rather emotional all in one go. Together with its matching A-side, "Last Kiss At The Plains Hotel" helps you find warmth and ease when chaos might reign by evoking exactly the right type of strangely assuring and revitalizing emotions to grant you a moment of acute peace in times of need. Don't miss out on Knowing Looks' latest output on Monsieur Musique entitled "Late Fees" for more of these comforting sounds.
Words by: Sam Billetdeaux & Sindhuja Shyam