Three-Peat is our feature spanning genres and labels to bring you three select releases from the past that still deserve your attention.
1. Felix Lenferink – Bouree (Fourth Wave)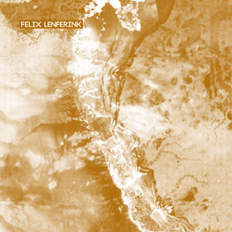 Felix Lenferink is a name that you may not be familiar with yet, but his remarkably strong debut on tastemaking imprint Fourth Wave will make him a name to remember. The hushed, swirling vocal samples that open "First Bouree" give off an introspective vibe that's present throughout the entire track, but warm-spirited organ stabs and high-pitched synth acrobatics make this an irresistible cut perfect for euphoric late night outings. "Second Bouree" is a less celebratory affair, but Lenferink's immaculate programming skills and imaginative rhythmic sensibilities really shine through here. Numerous layers of tidy percussive patterns add a remarkable sense of depth to the melodically sparse track, while a spring-loaded sub-bass pulses subtly for added dimension.
Stream: Felix Lenferink – Bouree Preview (Fourth Wave)
2. Duncan Powell – Brake (Unknown to the Unknown)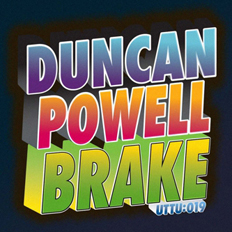 There's a pretty cool backstory to this new release from Duncan Powell on Unknown to the Unknown, the bangers-only label run by the brilliant DJ Haus of Hot City notoriety. "Break" first appeared in a blistering FACT Mix that Hot City delivered way back in April of 2009, but it never saw an official release and was shelved indefinitely. We're not exactly sure of the series of events that went down to get the track a much-deserved release more than three years down the line, but we're stoked that it's finally available. Listening to the wildly syncopated, diamond-tipped rhythms and wonky metallic lead on  "Break" transports you back to a time when the term "future garage" actually made sense. Kinda. And this release also features a fantastic "2012 Mix" of the track that trades in the 2-step groove for a sweaty, kuduro-meets-Grime rhythm and adds some steel drum into the mix, helping make this one a great summer tune.
3. 5kinandbone5 & Vin Sol – Rhythm Tracks Vol. 1 (Soo Wavey Records)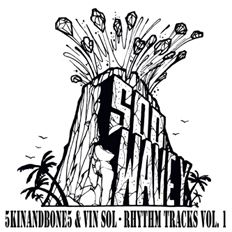 Speaking of Unknown to the Unknown, West Coast production outfit 5kinandbone5 (whose fantastic Reset / Make U Understand came out earlier this year on UTTU) recently teamed up with self-professed drum machine freak and vinyl creep Vin Sol for Rhythm Tracks Vol. 1 on the upstart Soo Wavey Records. While we've come to expect more immediately catchy club constructions from 5kinandbone5, the two tracks on this release demonstrate the power of an undeniable groove. "Heavy Accent" is a raw, muscular, and assertive production geared towards the Chicago-house fans out there, while "All 808 Everything" is – as the title so bluntly suggests – an homage to the legendary drum machine, pulled off with tremendous electro swag. Both tracks are great DJ tools that will definitely help you work a room to your advantage. Now bring on Vol. 2!
Stream: 5kinAndBone5 & Vin Sol – Rhythm Tracks Vol. 1 Preview (Soo Wavey)