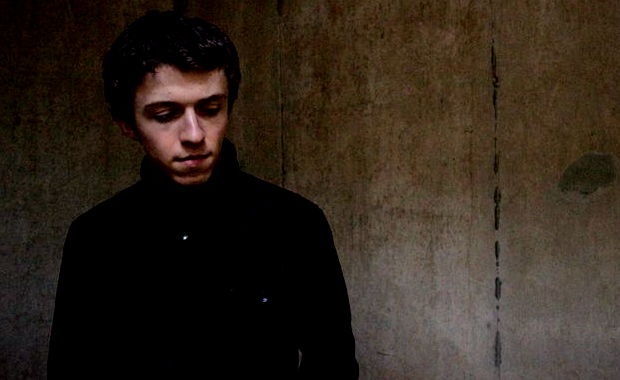 For our twenty-eigth installment of the Truancy Volumes series, we are proud to have the Brighton based Guy Andrews in the mix, a producer who seems to have mastered the craft of filling the spaces in between his mesmerizing beat patterns with a soulful type of ambience, that stay embedded with your emotions for the long haul. His "Your Notion" EP is an attestment to his characteristic feeling for organic rhythms and is subsequently due for a much-anticipated forthcoming release on Discobelle Records. Though not necessarily similar to the flow of his own productions, Andrews' Truancy Volume is an excellent collection of tracks that contain the elements that define his taste and what you could expect to hear at one of his DJ-sets. Give his Truancy Volume a listen below, but before you do stream his aforementioned forthcoming release and read a bit about his background in music – there are some interesting facts to be found in our Q&A with him such as how 1. he loves Frijj milkshakes 2. he started buying good records and started DJ'ing at the age of ten, while we were still enjoying the sounds of the pop charts and playing simple scales on fractional sized violins and 3. he rarely uses any presets when working on his tracks. An intriguing guy with an equally intriguing back catalogue of tracks already. We're pretty sure you're going to love him as much as we do.
Hey Guy, how are you doing? Could you introduce yourself to the readers? Hey, I'm good thanks! I'm a 23 year old Brighton based producer and DJ. I've been producing and releasing under various aliases since around 2006/2007 and Djing since I was… errmm… around 10 or 11 years old. I've only just started making music under my own name.
How would you describe your sound in five words? Evolving, percussive, textural, organic & bassy.
Can you tell me a bit about how you grew up with music and how you got into producing? I got into music from a very young age. I inherited a piano and would just play improvised stuff for hours on end as a kid. I had no idea what I was doing (and still don't!), I'd just picture stuff in my head and smash the keys until what I was playing sort of resembled my imagination. So it was a few years of that, combined with getting into electronic music and dj'ing at a really young age (was buying my first drum 'n' bass vinyl at the age of 10) that eventually lead to me trying to produce electronic music. As soon as I properly got into production at the age of around 15 I was completely consumed with it, and have been ever since! I also read some worrying tweets about one of your older projects regarding suicide videos, what was that all about? Haha, over the past few years I've been writing mainly electro-acoustic jazz and ambient music – stuff which is quite syncable to films. As my first couple of albums were released on CC (Creative Commons license) I often get fan-made videos pop up on vimeo and youtube, which is pretty flattering. However, it seems that the film makers amongst my previous fan base like to make shorts about suicide and rape. So there are a few videos of this nature dotted around the net – which is pretty messed up seeing as the music wasn't intended for that! The only exception to this was the official music video to a remix I did for Codes in the Clouds – that was just awesome.  What's are some artist that have influenced you, inside and outside of electronic music, and some albums you'll never get tired of? Hmm, influential artists. I think when growing up bands like The Smashing Pumpkins and Tool had a massive influence on structure and chord progressions in my music (although you probably wouldn't guess by listening to my new stuff). Apart from that, the Cinematic Orchestra are a big influence for the textures they use, same with Efterklang. I like so much electronic music that it's hard to pin down set artists or albums. Early Drum 'n' Bass from DJ Die, Roni Size and the Full Cycle crew had a big influence, same with producers like Paradox and Fanu. Albums I never tire of: Cinematic Orchestra – Every day, Sonic Youth – Sonic Nurse and Efterklang – Parades.
Your tracks are really, really good, I especially like "Unita" and "Klikkr". They sound organic in a way, the percussion especially has this live feeling, which makes me wonder what sort of setup you use to make your music, and how you go about creating tracks? Thanks! The whole organic percussion thing is a really natural thing to me. In my other music project, iambic, one of the main focus points is to creative natural sounding programmed percussion. I don't really know how I do it, I think it lies in a deep understanding of natural rhythms and hours and hours spent watching percussionists and drummers perform live. Making the bass-heavy house music that I am currently really excites me – it's the only genre that I can combine the vast majority of my music influences into one form. My set up is pretty standard and is based all around my Mac. I have various instruments dotted around my room and hard drives full of samples, many of which were recorded by myself. When it comes to synth programming I'm a bit of a purist – I'll start from absolute scratch with every sound and feel guilty if I ever use even an edited preset sound (which is extremely rare!).  And do you have any studio rituals as it were? When I sit down to start a tune I almost always start off with drums, then it'll either be synth pads or bass afterwards. When the foundations of the tune have been laid then I've found that if the tune is going to be an alright one then it'll normally almost write itself from there on. I'm pretty sure that the vast amounts of Green tea and Frijj milkshake I've been consuming recently have had a bearing on the development of recent tunes as well, haha! When do you feel a track is finished? I normally know a track is finished when I've managed to put down all the ideas I've had for that individual tune. I have never had a problem ending tunes, you just kind of intuitively know when's right to finish it.
I read you're doing live sets. What can we expect from that? Do you do DJ-sets too, and how would you define a good DJ-set? Well, I'm currently working on a new live set up for my new tunes, which I hope will be a little different to what most other producers are doing, but the main focus at the moment is DJ sets. I think a good DJ set is totally subject to its context. When seeing a DJ play out I think a good DJ set is one where they play what they actually want to play, but have the track order defined by how the crowd is reacting. Sounds obvious I know, but so many DJs strictly plan their sets so much that it's not really a reactive process, there is no interaction between the DJ and the crowd. On the other hand, a good blog/radio mix is one where the track listing is diverse and really well crafted – yet highly representative of what they do when performing live and/or writing themselves.  Best sets you've seen recently? Best sets I've seen recently include Ben UFO at a Hessle audio night in Brighton, Julio Bashmore at The Green Door Store and Scuba at Life.
If you could collaborate with anyone, who would it be and why? If I'm honest, I don't really get on well in collaborative situations, my production and writing styles are incredibly self-sufficient. Although, if this wasn't the case, I'd love to do a collaboration with Ben Frost. He is one of the most exciting and innovative producers around at the moment.
I just saw your March mix was Mix Of The Day on RA, big up. What has been the inspiration behind the tracklisting for the Truancy Volume? The mix featured on RA is a more club/dancefloor oriented one. For Truants I wanted to play tracks more around the tempo that I'm producing at the moment. I've really been digging John Robert's music recently, so he had to feature. The tunes I selected for the truants mix were just ones that I've really enjoyed listening to recently. What's the perfect setting to listen to the mixtape? I had it playing in the background at the weekend with friends for a couple of pre-drinks and it seemed to fit the mood before we headed out. I feel most of the tracks included work well played both quietly and loud, which I think is an strong indicator of good electronic music.
What can we expect from you in the near future, any exciting plans for 2011? I've got a release on Discobelle coming out around Autumn time, but that's quite far off – so for now I'm mainly focussed on DJing and writing loads of music!
Complete this sentence: At heart I'm just a frustrated… lesbian.
When was the last time you danced? Probably this morning when writing a bass line before work. I tend to throw various shapes around my room if a tune is going well. If a tune doesn't make it's creator dance then chances are it won't make other people dance either! •
TRUANCY VOLUME 28: GUY ANDREWS
Oleg Poliakov – Stellar (Circus Company)
Seuil – Manimal (Welcome to Masomenos)
Martin Buttrich – Stop Motion (Desolat Germany)
John Roberts – Lesser (Dial)
Wata Igarashi – Larynxxx (Statra Recordings)
Vessel – Blushes (Forthcoming on left_blank)
Julio Bashmore – Ribble to Amazon (3024)
Melchior & Pronsato – Puerto Rican Girls (Smallville)
Martyn – Miniluv (Ostgut Ton)
Motor City Drum Ensemble – Raw Cuts #6 (MCDE)
Surco – Wailua (Celestial Recordings)
Jackal Youth – Let Me Be (Reduction)
Guy Andrews – Your Notion (Dub)
Pangaea – Inna Daze (Hessel Audio)
STL – From a Distance (Smallville)
Sei A – Stars (Turbo)
Koreless – MTI (Pictures Music)