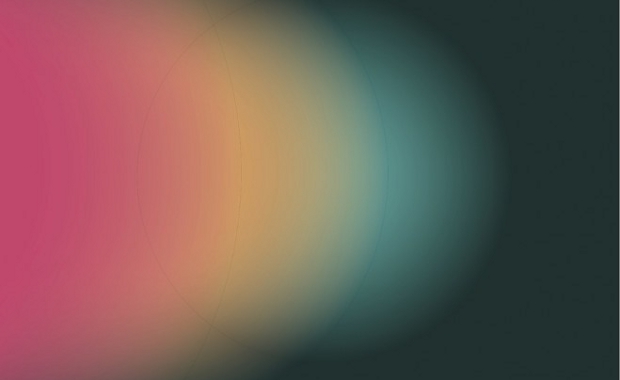 Earlier this year Dublin-based Solar Bears dropped their second album, Supermigration. The album, released on Planet Mu, drew together their love of electronica, film scores, dusty pianos and pristine 70s pop. Ahead of their intimate show with Sunken Foal in Dublin's Whelan's, we spoke to Solar Bear John Kowalski about moving from the bedroom to a "real" studio, what inspires him and why they don't play too many shows.
Stream: Solar Bears – Supermigration (Planet Mu)
Hey John, how are you? "Very well thank you. Things are going good at the moment."
What are you up to, apart from preparing for your show? "I do a lot of work behind the scenes which takes up a lot of time. Aside from that enjoying autumn and researching old film scores, as you might imagine. We set up a second studio on the quays in the city center recently so that has been a primary focus."
This year you released your second album on Planet Mu, Supermigration. Have you been happy with how it's been received? "Definitely, we both are. The guys at the label did a brilliant job, they all work extremely hard and always give us good advice. We're very lucky to be working with them again. It was also amazing to join forces with Michael Robinson once more as his films became a crucial part of the experience for us."
How did the collaborations with Keep Shelly In Athens and Beth Hirsch come about? "We had done a remix exchange with Keep Shelly in Athens and Sarah's voice was a joy to work with so she was a natural choice, her vocals lended themselves fairly seamlessly to the finished track. Beth Hirsch is someone we earmarked quite early on too."
There's a sort of 70s/80s feel to parts of the album, I sense a 10CC and Cure influence at points, and horror/Italo vibes at others – are those decades important to you musically? "I think horror soundtracks were in the back of our minds for certain parts of the album. In terms of Italo I would recommend a song by Riz Ortolani called Corpo di Linda, it is unbelievably lush. Sometimes it can be a bit precarious mentioning influences as people tend to go back to the record and filter them out and look for them in places where they didn't apply in the first place."
You recorded this album in a "proper studio", how much of a leap was that for you from your earlier work? "It meant we didn't have to resort to sampling as much. The execution resulted in what you hear. Maybe technology can get in the way of songwriting on occasion but we made the LP we set out to. We are very lucky in that other bands have been very kind towards us since we started, everybody here helps each other out with gear and advice. In the past few months we started working with a photographer named Dorje de Burgh which has been a real benefit to the project."
Can you tell us how you first ended up at Planet Mu? "I did a fair amount of research into labels that would suit us, admittedly it was a fortunate turn of events. Originally I sent them half a dozen songs and they came back looking for more. It took a while to finalize as they were booked up for the year but we put out an EP with them and an album in quick succession. We attribute a huge amount of our popularity to their knowledge and experience."
What other labels or artists are you feeling right now? "Pye Corner Audio and Letherette have been regular fixtures for about a year now. Ships and Lasertom are certainly ones to look out for in Ireland."
Can you talk a bit about your background? How did you and Rian first get together? "My musical background resides squarely with Solar Bears. We met at sound engineering college in Dublin. It was years later before we collaborated but it has always gone effortlessly. I'm really glad we met and are friends now. I've learnt a great deal from him."
What's the process like with you guys? "That's quite hard to answer because it changes so much of the time. A starting point can be anything from an old/unheard vinyl sample to a melody we come up with on the fly. The album we are about to begin is bound to be different to Supermigration and we frequently want to try out contrasting approaches."
Your name famously was inspired by Tarkovsky – what other film directors inspire you?
"Michael Haneke, Von Trier, Beat Takeshi, Antonioni, Shane Meadows and Andrea Arnold."
You don't play live very often – why is that? "It's better to come at things from a fresh perspective, same goes for writing. That requires new experiences and seeing new places. We are planning on touring more at the end of the year."
Can you describe your live setup for us? "We work with two of the guys from I Am The Cosmos and Glen from Jape as well as Sorca from Ships on vocal duty. It's a full band with live visuals from my friend Hector Castells. The sound is pretty synth heavy with guitars, drums and samplers."
You're playing in Whelan's with Sunken Foal – are you looking forward to this one? "Very much so, Sunken Foal is a producer we love. Everything he does has a high level of quality attached to it."
When was the last time you danced? "At a Fuck Buttons gig last Saturday."
What's your drink of choice? "Matcha tea."
Solar Bears play Whelan's, Dublin, with support from Sunken Foal (AV set), on October 4. Tickets available here.
Words by Aidan Hanratty, 30 September 2013. Leave a comment