Danielle has been a key figure in the Bristol coterie for a while now, regularly lending her talents to the city's ongoing musical developments. Yet her trajectory as a DJ has led her far further than the confines of Bristol over the last five years. Her versatility and multi-faceted skills have led her to take on a myriad of roles, from being a mentor at the popular Bristol-based DJ workshop Mix Nights, a long-standing resident DJ at NTS, illustrator for outfits Livity Sound and Timedance, as well as working in A&R and consultancy for Origin Sounds and Love International. All of these contributing elements have helped carve her role as one of the UKs most sought out tastemakers. We caught up with Danielle to talk about the launch of her upcoming Colour Factory residency, the variety that comes with her mixing style, celebrating five years on NTS and how Josey Rebelle will forever be her dream B2B DJ partner. Her Truancy Volume, lasting a solid hour and half, has all the hallmarks of a DJ at the top of her game, weaving impeccably through the likes of K-Hand, Traxman, Tammo Hesselink and forthcoming Batu album material. Her eclectic approach to DJing is on full display here, with sections of house, electro, leftfield UK techno and jungle showcasing the breadth of her musical knowledge. It's very easy to recognise someone that has immersed themselves so deeply in every aspect of music and DJing, and this chat and mix will help solidify that opinion even further.
Hey Danielle, thanks for taking out time to answer some questions and record this mix for us, we're all long time fans here! How was the Livity Sound x Origins night at Corsica the other day? That was a big lineup and you've been playing on quite a number of those since clubs and festivals opened up again. "Hello! Thanks so much for asking me to get involved, I've been a fan of this mix series for many years, so it's a pleasure to be asked.
The Livity x Origins party was so much fun. I got to play peak time in the main room from 3:30-5am. I've never played that set time at Corsica before, so I was a bit apprehensive but super excited once I got there on the night and found it was sold out. It ended up probably being one of my favourite sets to date. It's always nice to turn up to a gig and feel that whatever you play people are gonna be up for it, and it very much felt like that on the night. That's often what you find when you play for promoters that you know and at clubs you're used to playing at, you just feel so comfortable and like you can get away with playing anything.
Since July when everything opened up again (in the UK anyway) I've had lots going on yeah, quite a few were reschedules which all got condensed into that half of the year, but there were lots of new shows too, and there's lots more on the horizon! It's been so nice getting back to DJing and touring again, as I had just started to get used to playing regularly, and got totally stopped in my tracks, so I've really relished being back at it."
Have you had any tour highlights since being able to play out again? I managed to catch you at Waterworks b2b with Bruce and it was definitely a highlight of the festival for me. "Aw thanks! That was definitely a tour highlight for me, that was such a good lineup, and the crowd were so up for it all day long, so it really felt special. Gala was also a special one, with the Sue Veneers troupe dancing on stage with me – something that doesn't happen very often! I'm looking forward to being back at Gala again this year.
With regards to club shows, The White hotel in September (also with Bruce) was one to remember. I did the 5-close set after him which was fab, especially at The White Hotel, I love playing that set time. Ankali in Prague I really enjoyed, I did a 3 hour warm up for DVS1, and it was great to be booked for a warm up set too, as I don't get to do as many of those anymore.
My North America tour was of course a highlight, I felt really lucky to be able to fit that in in November as things were all still pretty precarious with covid. LA, NY and Vancouver were all amazing and the crews running things in each of those spots really know what's up. The Trilogy Tapes party with Josey Rebelle at Strange Brew in Bristol was a high point as not only did I get to play with Josey, but it was for TTT (which I've been a fan of for years), it was held at my friends venue and my dad and other fam came along to support as it was on home turf. Always special! <3 Most recently I enjoyed playing a last minute slot at RadioRadio for the afterparty of the show at Radion where I did a spontaneous b2b with Monty who I'd only met a few hours before and it really went off!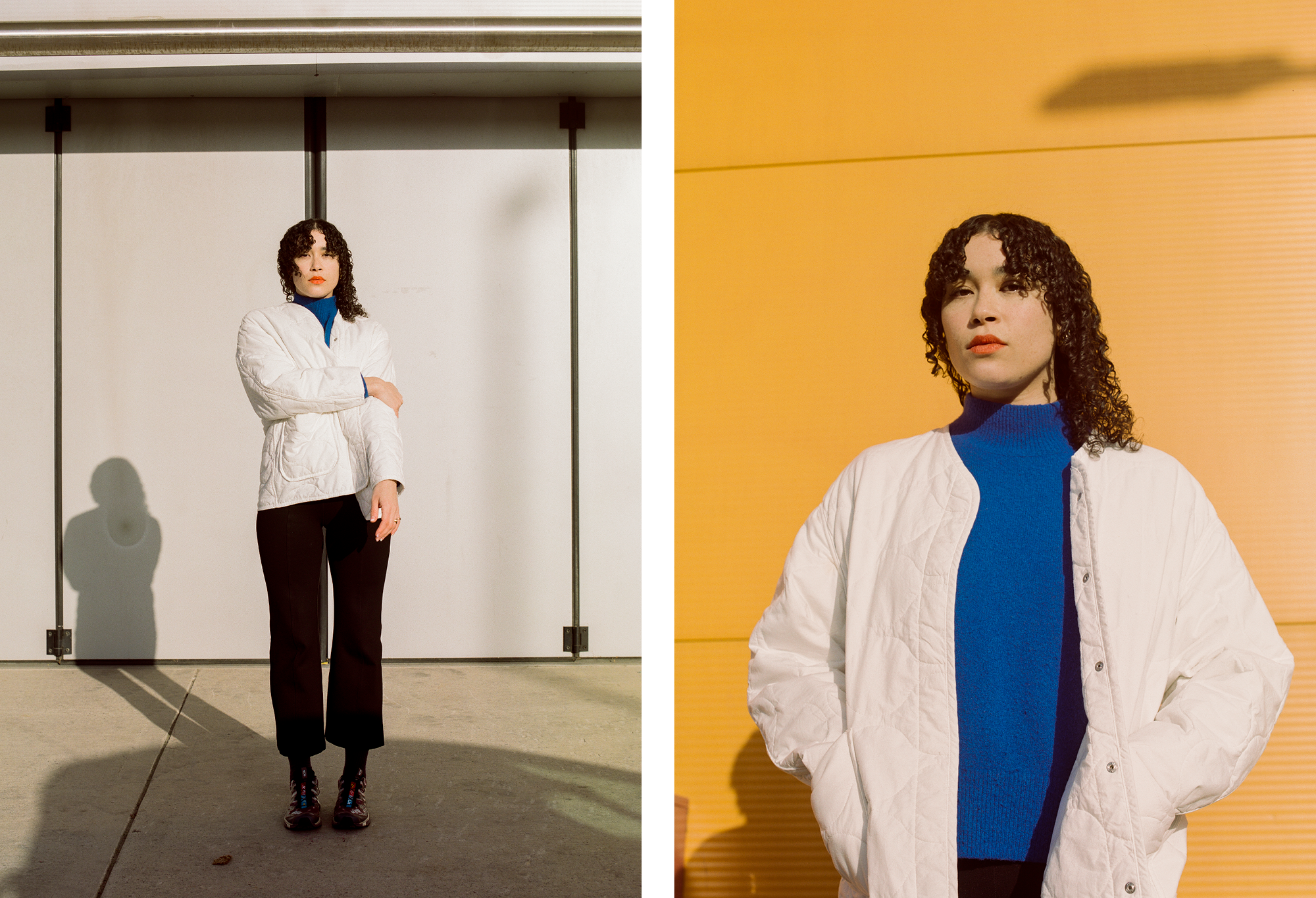 Can you tell us a little bit about your process and approach when it comes to DJing now, especially after the reflection period I feel a lot of musicians and DJs had over lockdown? Do you have certain new expectations or criteria you try to meet when playing to a crowd these days? "With regards to my approach, I think one of the things I like to consider a little more now is how 'fun' my sets are, and also how much fun I'm having. This wasn't something I considered as much before (which seems silly when I say that now) but it is something I've been trying to work on a lot more. I think the period of reflection made me realise that clubbing is such an essential form of escapism and it really affected me personally not being able to experience it for so long, so going back to it, I've been taking a more joyous light hearted approach instead of being too serious with it all. I really like the crowd to be vocal and engaged in what I'm up to, as it really helps me decide what to play next. I find it quite hard if they're not that involved as it makes me doubt what I'm playing and I can go all over the place but not in a good way. I've also been trying to keep the energy up and be a bit more consistent with that as I feel like people's attention span can be non existent (lol). I do like to keep the crowd on their toes though, so I do play through a lot of different genres in my sets, so it doesn't sound too monotonous or get boring. Personally I like to hear variety from a DJ when I go out myself so that's probably why I try to do something similar with my sets.
Process wise, I always spent a lot of time preparing for sets pre covid and that's not changed since. I think it's so important to know your music, and to always be looking for old and fresh stuff as a DJ, I think the consistency of looking for and buying music is key to keeping things exciting, fresh and to help keep evolving ones craft. I still buy records too, less regularly than I used to, but I always take 10-15 with me to most shows, and have a selection on rotation for a little while at a time. I'm not very good at ripping records, so prefer to bring them with me, and as I used to only play vinyl I have no issue switching between records and digital. I don't always get to play them if the set up doesn't allow, but when you turn up somewhere and everything is set up well it's such a nice feeling to play records amongst the digital stuff.
Storage wise, I have all my digital music on an external hard drive, with a backup of it all too. My rekordbox is organised in a variety of ways. My most recent music is organised by month, so there's a 2022 folder with playlists of all the music I bought in Jan, Feb and March for example, then within that folder there are also playlists for past shows which I duplicated from the history on my USB so I can check back what I played. Over time this all then assimilates into older folders organised by genre and bpm playlists. My whole collection as it is on my computer is accessible on my USB as I find it so much easier having access to all my music and past playlists at gigs, which is something I didn't use to do as I initially found it overwhelming having so much choice, but now that I play out a lot more it's very useful to have everything there in case you need it.
With regards to prepping for a gig – I make a folder with different playlists – one contains all the tracks I think I would like to play in some way during that set- the same way I would pack a bag of records when I first started playing out – you bring a load with you you'd like to play but it doesn't necessarily mean you play them all. The other playlists are organised by genre and some by bpm. It obviously depends on the set time. If I know I'm playing an opening I have to do less prep than if I'm doing the peak time or the close, as I've had so many years experience doing an opening set that I barely need to think about it anymore.
For peak times I will have playlists in a folder based on genre or vibe ie. 'housey-hi-energy' or 'breaks & broken' or 'bassy wobblers' or 'electro' etc, then for a closing set they may be more specific and linked to bpm, such as '140+' or 'halftime' or 'warm down' or 'techno stompers', 'jungle' etc. Obviously all of this is just a guide and it's just helpful to have some kind of structure there which you can veer off from or stick to depending on how it's all going.
And that's why it's great to have all my music and past playlists accessible in the club in case I need to play stuff I wasn't expecting to play. I don't actually tag my tracks (which I'm sure some people will think is crazy) but making genre specific playlists on a regular basis works better for me."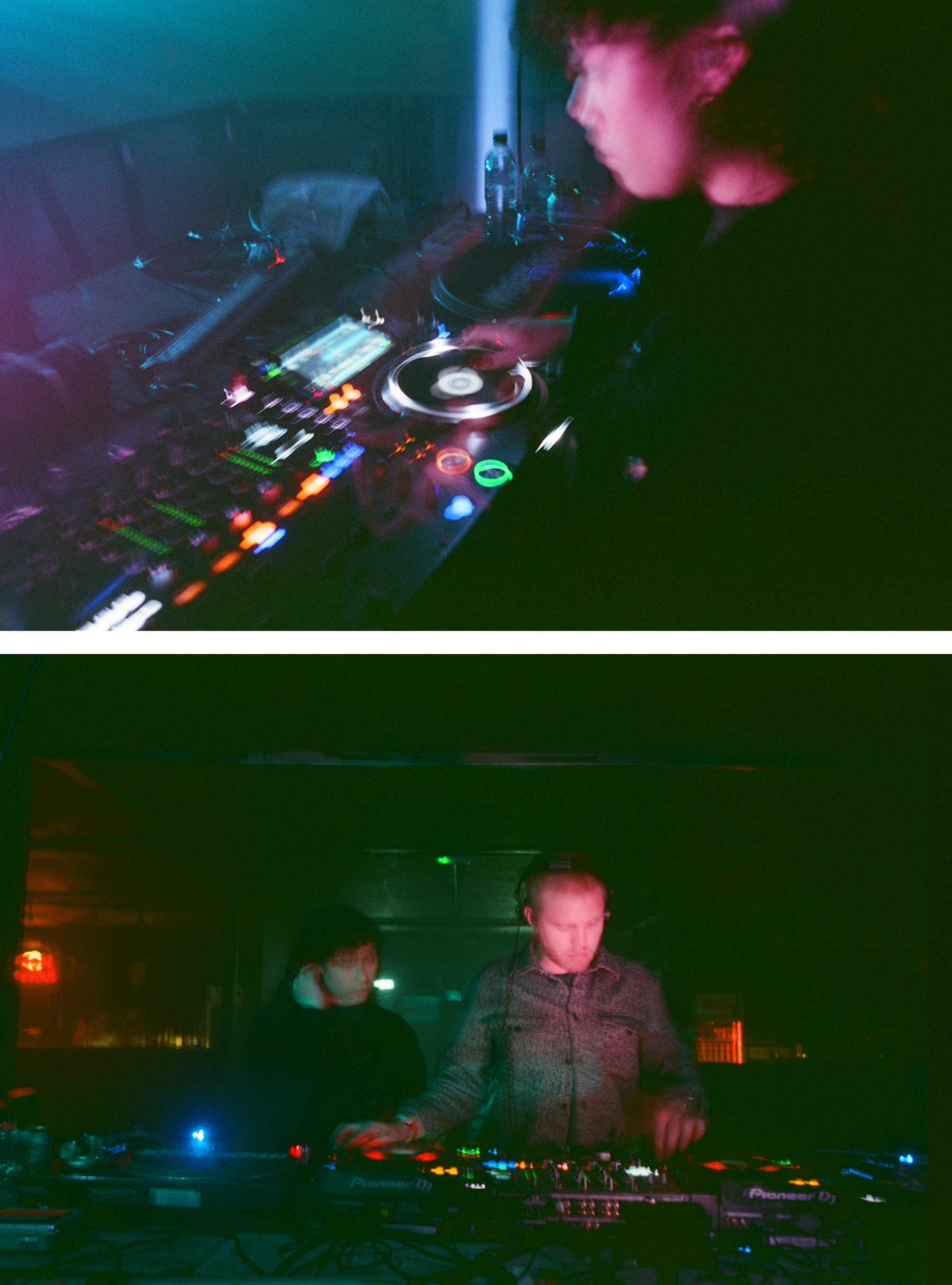 How do you find playing with other people? I've seen you've been regularly playing with Hodge lately, and Bruce seems like another DJ you're well versed with in b2bs. Do you have a dream b2b DJ? "I LOVE doing b2b's, honestly there's not many I've done which I haven't enjoyed. Hodge and Bruce are probably the two I play b2b with most frequently, both are close friends. Hodge supported me loads early on when I was starting to play out more and we were on numerous lineups together, so it made sense to play b2b together after a while.
Me and Bruce share an agent so have been paired up together quite a few times. Both Hodge and Bruce like to throw in curveball tracks here and there and I love how it challenges me in choosing my next track. Challenging your own track selections is not something you can do as easily yourself, and I just find the whole dynamic so much fun. Even the prep beforehand is a lot more sporadic and less controlled which also makes that side of things a bit more random and enjoyable too, as you just never know what's going to happen.
I've been doing more b2b's with Parris recently too, as we also share an agent and are close friends, he's a super considerate 'b2ber' and we have been complementing each other well (I think!) I also played with Shanti Celeste and Ok Williams last year for some rather spontaneous b2bs and they were great, so I would be keen to play with them again. As for dream b2b's, my favourite person to do that with is Josey Rebelle, we have done it twice before and have another lined up for later this year (unannounced as of yet), which I feel very lucky about as she doesn't really do them but is always keen to do them with me <3″
Can you tell us a little bit about the Colour Factory Residency you got coming up? You had played there in October for the inaugural Black Artist Database party with Lakuti, Tash LC, Errol, Otik and Niks and really impressed the team there. Did they reach out shortly after? What's it been like curating the lineups for this? I really liked the poster too by the way! "Thank you! Yes, the artwork is by my boyfriend Guillaume de Ubeda, who is very talented! Colour Factory reached out towards the end of last year, so a couple of months after that gig. My agent got in touch with me to say they were keen for me to be the house and techno resident and curate 3 seperate shows across the year. A residency was something I really wanted to do again (I did one in Bristol for a month in 2019 and it was such a success), so to have a venue as amazing as that come directly to me was an honour and I jumped at the chance.
The first event is happening in just under 3 weeks on April 8th, and I honestly have such a dream lineup. Being able to secure Josey was something I had intended to do as soon as I found out about the residency, but we were struggling to make it work with the dates. I also really wanted AceMoma and in order to make them work we had to change the date which in the end meant that Josey could make it! So it all worked out in the end. I also have 404 eros and Aletha joining us in the second room, and I think they'll complement each other wonderfully. My ethos for curating the night has been to book people in the main room that I love, and that I don't get to see play much or often in London anyway, then to book two more up and coming guests in room 2 instead of stacking the lineup, giving the DJ's in there an opportunity to play longer sets.
It's actually really hard work curating lineups especially in London, as people are often playing there so much and get booked in so far in advance so it can be almost impossible to have who you really want. But I do have another dream guest confirmed for my November date and some finalising going on for the 2nd show too which will be in September (I think!)."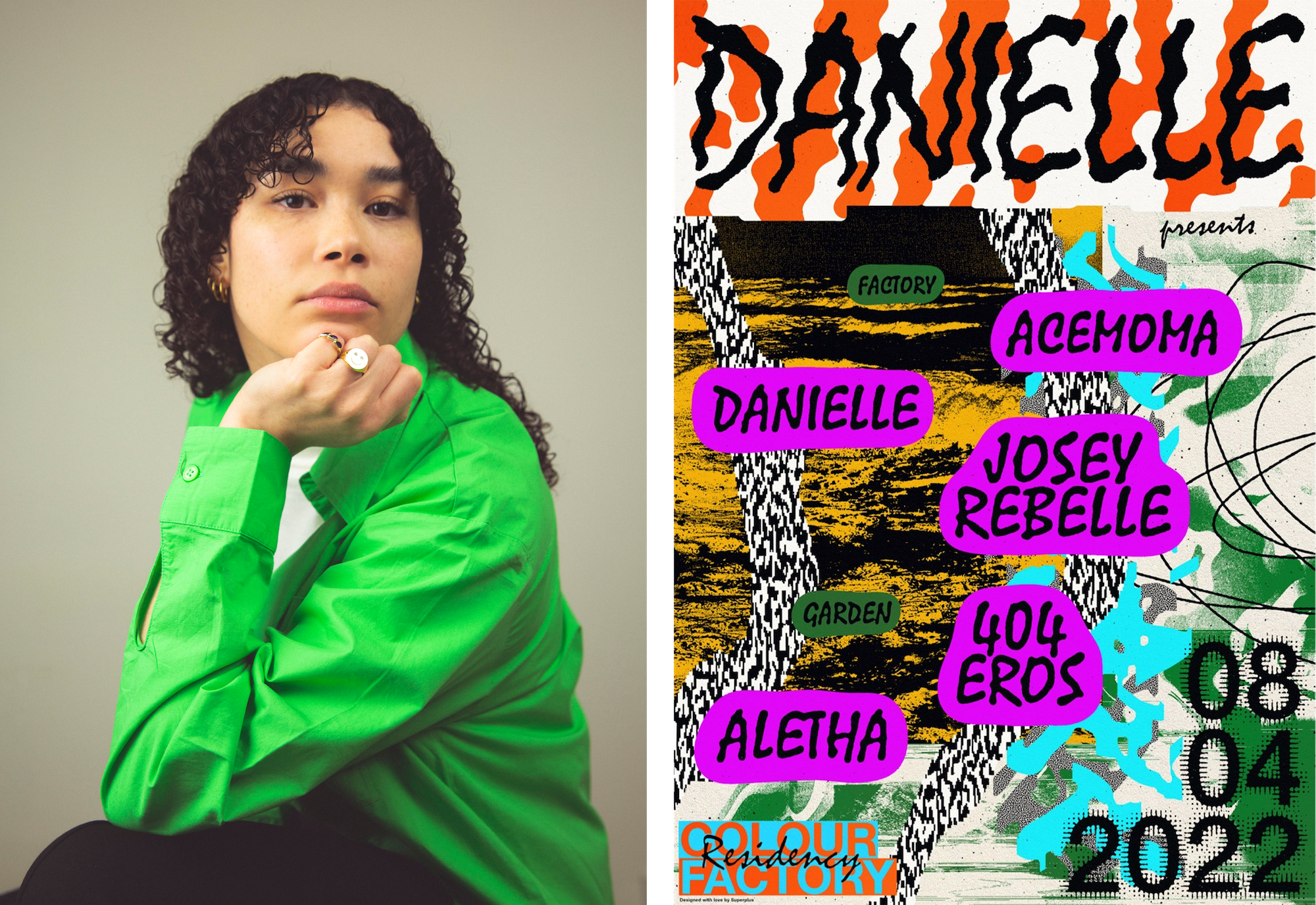 Congrats on your five year anniversary with NTS by the way! I noticed you started to make more of an effort to upload your monthly NTS mixes on your personal Soundcloud around March 2020 as Covid hit and the clubs closed. Was there a certain comfort in having the NTS mixes to still plan? What does the monthly planning look like when picking music for these shows? "Thanks! Couldn't believe it when I realised I've had my show that long. Uploading them on my personal Soundcloud is something I actually really wish I did when I started hosting the shows, but I don't think I paid for Soundcloud then (lol). Luckily they are all archived on the NTS website which is nice. But yeah it was so good to have a reason to keep hunting for tunes and stuff otherwise I think I would have really fallen behind with everything.
For my NTS shows I've always tried to play a selection of old, new and unreleased bits and often try to showcase a broader selection of my tastes. I like to play a selection of ambient bits and then a load of other music I'm feeling at the time. This can often translate into dancier stuff if that's what I've come across a lot of, or it can sometimes be slower, more chuggy stuff. I go through phases where I'm really into loads of bass music, or electro or more housey stuff or more breaks etc. And as I only have the one hour show, that often results in me showcasing only one or two genres so I try to change it up for the next month. I have enjoyed doing a couple more specialist shows like a house special and an ambient special too which I did recently and which were received well.
During covid I started working with Origins doing A&R where I source premieres to host on the Soundcloud and also come up with a selection of my favourite tracks of the week, this has been a driving force in keeping me up to date with new and upcoming music as I'm looking for it on an almost daily basis. Before this I would have a binge once or twice a month or before a gig. The week before my NTS show I start to collate tracks I'm into in a playlist in rekordbox, then I spend the rest of the week adding tracks to it when I find something good. Then on the day of/ day before my show I go through more of my digital collection and records and find other older songs that I think will work with the newer bits I've come across recently and then just organise via bpm and just see how it all comes together on the night of the show!
One of the major changes has been doing my shows live from home. I always used to come up to London to do the show live from the studio every month, then during the first half of lockdown I just sent in pre-records but kind of fell out of love with the shows as I really missed the thrill of doing them live. When I realised I could go live from home that was a game changer and has been the best thing I did as I can engage with the listeners in the chatroom again now and all from the comfort of my own home! NTS have really made the streaming from home so easy as well, and the shows sound exactly like they would in the studio, so i'm very grateful to all the work they put in to make the shows sound as good as they do!"
It does seem like you're keeping yourself busier than ever at the moment, especially with your involvement in Mix Nights as well. Having helped set up the project six years ago now, can you tell us a little bit about its development? "Yes! Mix Nights is an in-person beginners DJ course and online workshop series for women and non binary people. Since its inception it has evolved into a community of people that have gone on to start their own collectives, host events and radio shows and play up and down the country at various clubs and festivals. We have expanded into different cities and now run our course three times a year in three cities – Bristol, Nottingham & London. We are currently in the process of setting up one to one mentoring as well, and are looking to expand the course into other cities as well, so watch this space!"
I didn't want to tie in too many questions about Bristol as I feel like you've answered so many questions about the city over the years, but I saw this nice question by Lychee on their Spontaneous Affinity series I wanted to ask you. The question was, to what extent is your musical career and what you do, based around community? "So much! I've always been involved in little mini communities in some way, whether that was my first music community at Phonica in London, or the music community in Bristol that I'm involved in now. Community has always had an impact on my next steps and my choices and direction that my musical career has taken me, whether I've even realised it or not. Being part of my agency Ekipa feels like its own mini community too. It's really inspiring to be around people and witness different creative routes they take and also to witness how different communities do things when I visit places on tour too. There's so much good stuff happening everywhere. It's also been amazing to see a community that I've helped create through starting Mix Nights, as when it began we had no idea how big of an impact it would have on the music community here in Bristol."
Since moving back to Brighton, I've been listening to a lot more full length LPs, lots of ones I used to listen to when I first got into electronic music especially. Can you tell us about three albums/compilations that a) define you getting into electronic music, b) maybe a midway album when you were fully invested in DJing and and c) a recent album that you've especially enjoyed?
a) Various Artists – Locked on Volume 3 (1998) – This record and lots of house and garage from this sort of time defines me getting into electronic music, and DJing specifically, as I learnt how to mix on all my dad's old house records. V/A comps like this were particular faves of mine back then, I used to play them to death.
b) Various – 10.100.02 (2001) – Another one of my dad's records – This Peacefrog box set really takes me back to when i was fully invested in DJing, and playing out more as I used to take certain sides out from this box set with me to Cosies when I was part of the BRSTL night and promoting parties for the first time.
c) Koopsta Knicca – Da Devil's Playground (2021 reissue) – When I was working at Idle Hands last year, I came across a load of Hip Hop (and Reggae) reissues that I'd stick on and listen to throughout the day. I had never listened to Memphis rap before, it was just not something I came across but it's really special, so I highly recommend checking it out if you haven't before. It was originally released on tape in 1994 and then re-recorded/mastered and made available on vinyl in 1999."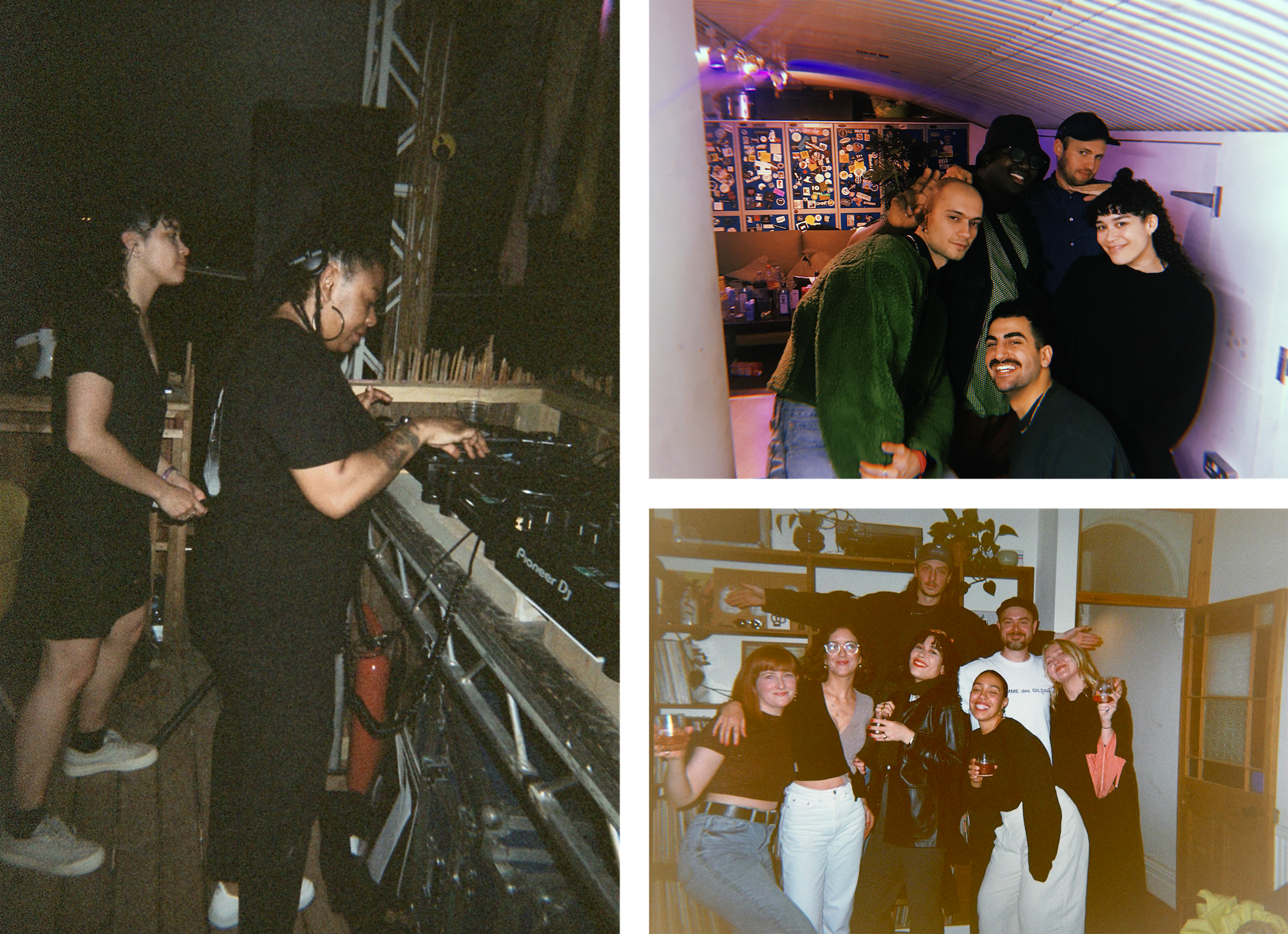 I was really interested in reading about how you work as an illustrator, and how you mainly worked without a computer. This was from an interview in 2018 mind you, was wondering if you still employ similar methods in terms of your process? What usually inspires you to start sketching? "Yeah, that's still the process if I'm starting some new work from scratch. I sketch ideas out onto layout paper and continue to trace over them till I come up with something I like, I then scan it into my computer, blow it up, print it out again and then continue re-drawing it to get it right. Then I'll turn that drawing into a lino-cut, scan that in, and then work from there. If I'm making a Livity sound poster or something I've already made before and am just trying to do a new version of, then I will re-use old illustrations that are already on my computer then cut and paste bits and do a kind of collage thing but that will all be done using the computer. I often get inspired by architecture and shapes of objects that I see and take photos of or by photos I come across online and in books and magazines."
What sort of other hobbies or interests do you have outside of electronic music and your work as illustrator? Are there any books, films, art pieces or other things you've seen or been reading/watching over the year that might have inspired you that you might want to share? "I've been trying to make music and teaching myself Ableton for the past 2 years, and lately I've been taking a more pragmatic approach to it, and just trying and get out of my head a little, so that's what I'm spending a lot of my free time on right now which is exciting! Really want to get a bit further with that this year, so that's the aim! I also like to read and I have a huge stack of books which I'm slowly making my way through. Currently I'm reading Stardust to Stardust by Erik Olin Wright, Difficult Women by Helen Lewis, & both The Beautiful Struggle and Between The World and Me by Ta-Nehisi Coates. A recent film I saw, loved and highly recommend is Liquorice Pizza by Paul Thomas Anderson."
So what can you tell us about the mix you've recorded for us? Was there any theme you decided you wanted to go for this when making? Are there any particular tracks or producers you want to shout out? "I wanted to do something a little different to all my previous mixes – for a start it's 90 mins instead of the usual 60! I wanted to showcase myself playing more house, techno and electro too as I actually play a lot of that in my sets and I don't think my previous mixes online show that side of me as much. I wanted to weave some more house bits throughout the mix, so there's a wide variety of house tunes in here. It starts a lot faster than some of my past mixes at 135bpm and goes up to around the 155 mark and showcases all the genres I like to play but put together in a slightly more coherent way I guess, it's quite mixed but essentially there's some broken stuff in the intro followed by some older house tracks, then some bass music, more house, then a straight and quite heavy techno section, followed by some more house, electro, leftfield uk techno and then ending with jungle (!)
I have found that as the years have gone on I've just added new genres I like into my repertoire and depending on the set time or city I'm playing in I will adjust what I play accordingly – so if its a UK gig for Livity sound my set will be a lot more bass focussed, if it's a more house oriented lineup/club/night then I will play more house etc. That seems obvious, but there are a lot of DJ's that just have a particular 'sound' and will sound the same wherever they play (which is not a bad thing), but that just isn't the case for me, I like to change it up a bit, although I think by doing this, that does end up actually constituting what my 'sound' is.
There's also a real selection of old and new music here too, I really wanted to put together a load of tunes that I thought worked and that I loved, without the pressure of them all having to be new or unreleased dubs. You'll find some old classic house tunes in here from K-HAND, BPMF & Armando plus some older electro tunes that i just really like and haven't played much by Kalli, Midnight Dub and Reptant then there are some more recent and unreleased things from Batu, Tammo Hesselink and JD Typo, plus a few classic jungle tunes which I found in my dad's CD collection."
What plans do you have for the summer and the remainder of 2022? "So far, I'm playing at lots of UK festivals including The Cause Weekender, Love Saves the Day, Gala, Glasto, El Dorado, Outlook (UK), and Farmfest, plus some international ones like Love International in Tisno, Distortion in Copenhagen and Draaimolen in the Netherlands.
I will also have another US tour before my visa runs out in August, & fingers crossed I will finally get to do my postponed (from April 2020) Australia tour which is looking like it could be lined up for October :) There are also two more residency dates at Colour Factory."
Last usual question for us, what was the last thing to put a big smile on your face and when was the last time you properly danced? "Larry (Bruce) had a big 30th birthday party last month, which was a WILD weekend with lots of dancing and lots of smiles! <3"
Danielle: Soundcloud, Instagram, Facebook, Twitter, Illustrations
Photos 1, 2, 3 and 6 by Lucy Werrett. Photos 4 and 5 by Hugo E Jenkins. Photo/poster 7 by Guillaume de Ubeda. Photo 8 by Mia Zipporah. Photo 10 by Laura Mackie
You can download Truancy Volume 291: Danielle in 320 kbps and view the full tracklist by supporting Truants on Patreon here. Your support allows Truants to continue running as a non-profit and ad-free platform. Members will receive exclusive access to mixes, tracklistings, and merchandise. We urge you to support the future of independent music journalism – a little support would go a long way.