Of all the DJs working within the realms of trance and progressive house at the moment, Danish producer Kasper Marott comes across as one of the most genuine. A prominent name to emerge from Danish nightlife these last few years, largely due to producing one of the biggest tracks of 2018, he's been involved in electronic music and throwing parties from an extremely young age. We caught up with Kasper to chat childhood dreams and opportunities, throwing pirate parties in and around Roskilde, his debut album Full Circle and how being a self-described life-long dreamer has guided his music into very emotive and nostalgic territory. His two-hour-plus Truancy Volume, one of our longest to date, is a dedication to all the trance and and progressive house he grew up listening to as a kid, ambitiously packaged up into one strobe-fuelled session of stimulating classics and contemporary anthems. Papa New Guinea, Xpander, the Underworld remix of Schmoo – they all make an appearance as he time-warps us numerous times over to a tantalizing rave-ready 90s dancefloor as the mix progresses. Telling us over email he conjured up the name 'Too Much Rain In Paradise' for the mix, it's a perfect analogy for such an euphoric and rushing mix. The Shawshank Redemption rain gif springs to mind as we zone out for another playthrough.
Hey Kasper, thanks for taking out the time to answer some questions and for doing this mix for us. Had the mix on at the gym yesterday whilst on the treadmill and was powering through haha So seeing as this is your first interview on the site I hope we can go way back a little at first. What can you tell us about growing up in Skee? It's a little village, far removed from any sort of clubbing circle? "Hey Riccardo. Thanks for having me! :) I grew up outside of Skee on a farm with my parents and my sister. Skee is a small village with around 50 houses and an ice cream factory. You can go shop homemade ice cream there in the middle of the night, in my teens I did that a lot with friends from the neighbourhood – best TIP if you ever find yourself in the area during the night! But Skee and my childhood home was also a place for opportunities, dreams and lots of space! During my childhood me and my friends did a bunch of funny things – for instance spending a lot of time recording homemade fantasy movies, having premiere nights on the farm with chips and friends. I also remember spending many hours on music – making tunes in Ejay, Music Maker and later on Fruity Loops."
What can you tell us about Kjeld Tolstrup? He kind of kicked things in motion for you right? Were you able to record any of the shows you were listening to or was it all mainly listen live once and hope he names the songs? "In 2009 I was participating in this "in between school". It's something we have in Denmark called "efterskole" – it's basically a boarding school for teens ;) I lived there for a year and I was there to make music. At the end of the year I collected a few tracks and sent them to Kjeld and ended up on a CD compilation together with other Danish artists such as Trentemøller, Kasper Bjørke etc. Through that release I began to play gigs in clubs around Copenhagen. Kjeld Tolstrup was a major figure in the Danish club scene – he was one of those people who dedicated his life to music completely and did a lot to push new music out there – he was a rare kind, almost like a walking library."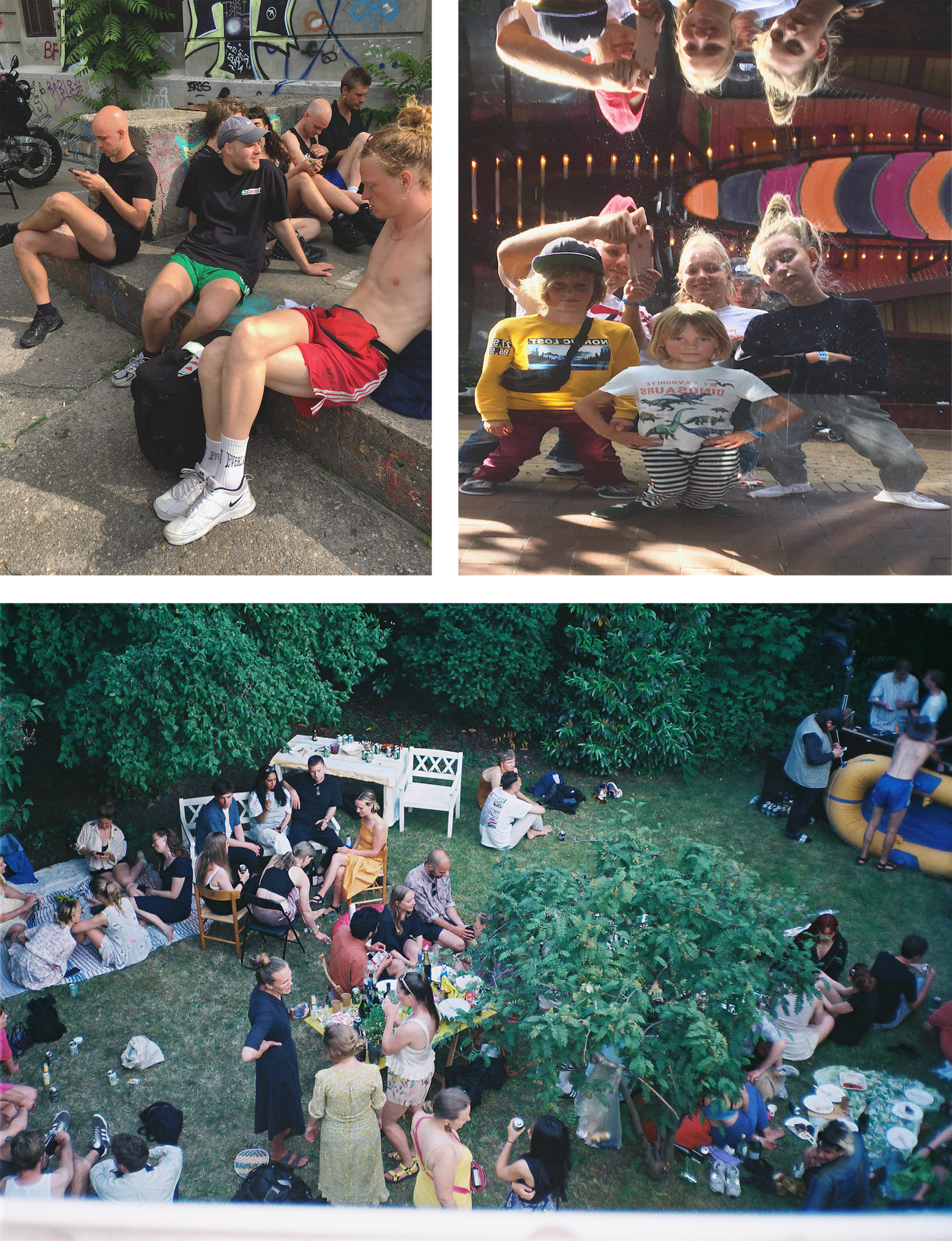 You started producing music very shortly after, correct? I was reading you were probably around 14-15 years old with you getting your first club gig in the space of a year at a place called Dunkel. "Yes, Dunkel was a small and special club in Copenhagen with a capacity of maybe 70 – 100 people hosting nights with names such as  Blawan, Robert Hood, DJ T and many more.  I played my first club gig there together with Natal Zaks aka DJ Central of Regelbau back in 2009. I'm glad that I was thrown to the lions so young even though I didn't really know what I was doing in terms of reading a crowd and maintaining a vibe on a dance floor and getting a nice, fun and fluent coherence in a DJ set."
Living on a farm in a tiny village I imagine it all being quite fresh and difficult in figuring out how to read a crowd and keep a set going. How long did it take to build up that confidence? Was it all just very figure it out as you're going and hope for the best? "I just did it and hoped for the best :) Djing wasn't new for me at that time – I've been playing at parties around my childhood area at schools and family parties, so I knew how to mix, but the coherence and ability to read a party, catch a vibe in the room and go somewhere musically without ruin the party came later on. I think that's something I learned during my residency at Jolene in Copenhagen – when you are playing 8 hours straight in a club and you continue to do so for years, you learn how to move musically and to go into different stages of moods to keep the party alive. It's also a matter of party culture – Copenhagen and especially the area around Jolene, the crowd is not that patient and it reflects the way you play.
I remember I realised this at our Axces Recordings residency at Paloma Bar in Berlin around 4 years ago when I was playing all night with Alfredo92 – the first two or three hours we wasn't able to catch the vibe, because we played like we used to back home – kinda rowdy mixing between genres and at some point we realised that we just had to build it up more slowly – we were not in a hurry like home – people stay longer on the dancefloor in Berlin – and this is exactly the fun and interesting part of DJing – you have to convince the room by hitting the right mood or capture people where they are emotionally with the music you brought to the party – first you need to take control and then go wherever you want musically and if you are good you can take the crowd on a journey."
Talking about the farm, you did throw these little parties there whilst in school I assume with your parent's blessing. Can you tell us about those? How many were you throwing? "In high School we were a big bunch of people throwing parties around Roskilde (the city where we went to school). Roskilde back then was the classic provincial city with one or two clubs with mainly too many drunk dudes trying to get laid in a very aggressive way and top 40 music on a shitty soundsystem – it wasn't for me and it wasn't for my friends either so we ended up doing some pirate parties (illegal parties) around town with different music, different vibe – some in the forest – some in abandoned houses and also at my parent place in Skee :)
During the first summer in high school we built this small club space in my parents' discontinued pig stable – we had a decent sound system, a nice DJ booth, a small stage for bands and a bar – we built everything ourselves, so everything had this funny homemade touch to it. During our high school years we had maybe three parties a year – and this is where I learned how important parties with music and dance are to gather people, and how it can bring people closer to each other by a common energy in the room. I strongly believe that the right party culture is a very important key in getting to know each other and all our differences."
You mentioned Alfredo92 and DJ Graveyard in a lot of past interviews. Were these some like-minded people you were friends with from very early on? How did you all meet? "Yes, they are :) both Alfredo and Graveyard were a part of the high school crew together with a lot of other people who are still part of the Copenhagen music scene one way or another."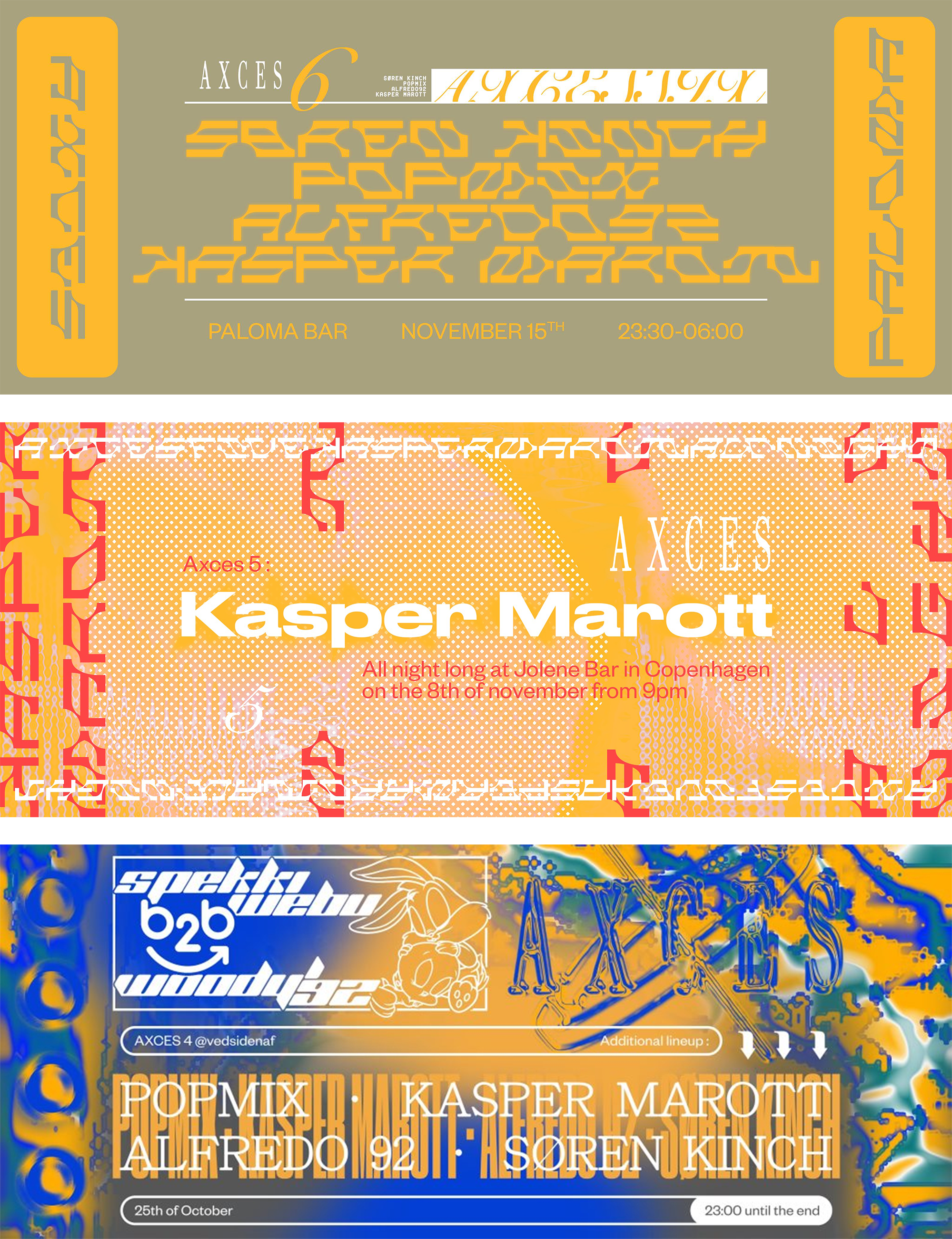 What can you also tell about your relationship with disco music? You've mentioned in past interviews about having a massive italo/disco collection, one bigger than your house one, and that your dream collab would be with Patrick Adams and Peter Adams of Cloud One. What's drawn you to the genre over the years? "This is a long time ago! Hah :) But yes, my disco collection is rather big – it's not the most visited part of my collection at the moment, but it's still music that I love, respect and learn from and I'm sure my huge fascination for disco will be back at some point. It's like every other genre or trend you tap into – you will LOVE it for a time, and then at some point you will grow tired of it – that is the curse of being a trend. I like to move constantly and evolve musically – I get bored if I stick to one genre or certain time of music for too long – that's why I love record digging – you always look for new music and you will always find new exciting music! and this is something that reflects my DJ sets."
As someone who's yet to see you play out, what would I expect to hear from you if you were given free reign for five hours? What would be the perfect set for you? "At the moment I'm pretty obsessed to get back to into the longer DJ sets again – I feel like the pandemic took away me abilities to maintain a vibe on a dancefloor, my ability to make my tracks compliment each other in a way that evolves the party into new stages of moods. I feel kind of lost in my record collection at the moment, so I've been spending a lot of time figuring out what music I really love for the time being and how to put it together in a club. I must say I'm all about the ravey, percussive, driving proggressive yet housy trance, big emotions, dreamy and euphoric moods – I've always been a dreamer but also downtempo and especially the Austrian/Italian italo dance wave from the 90s makes me very very happy as well. The perfect set for me would be 5 – 8 hours in a decent club with an open minded patient crowd with 300 records from my collection that I love."
Can you tell us a little bit about Danish nightlife and club culture and how it's potentially changed the last five years. What's been good and what's been bad? Much has happened in the last five years. "We are right now in an era where inclusion and "safer spaces" are in focus and I think it has changed parties for the better and I think that it is one of the main keys to throwing great parties. For me a great party is a party where you feel safe, treat each other with respect, and most of all a crowd full of diversity gathered on the dancefloor – you don't want a club filled with young boys only and no one else feels welcome! :0 Parties like Fast Forward and Endurance are definitely educators regarding safer spaces in Copenhagen and I must say the parties are rowdy and more fun that I find myself learning things about other people just from being in the same room and I feel like that is very important for me and for everyone who cares about the world and other people.
Copenhagen is a small city and we don't have many clubs for electronic music, but the amount of dedication and passion is crazy from people who run labels, run parties and create music even though it is getting harder and harder to find good spots for throwing parties and opening clubs whilst also making money out of it. New initiatives pop up all the time, and all of them are great in their own way! But to name a few: Øen, Kune, Intercourse, Proton, Petrola80, Janushoved, Axces, Endurance, Fast Forward, Percy (RIP) Group Therapy, MMH (RIP), Posh Isolation, Ved Siden Af/Et Andet Sted are all dedicated to keeping things real and authentic and I love them for it."
In terms of new music you've had a busy couple years, with everything kind of culminating in your debut album Full Circle. What can you tell us about the coming together of the record? Who are the group of people on the cover? "The album as a whole is a diverse mix of music I've made for the last 5 years and it challenges my understanding on how wide the diversity can be on a record and I find that quite satisfying. I love a lot of different music and as I said earlier I need to constantly find new music to keep myself satisfied, so whenever I make music it reflects all these musical detours or club experiences with all this music. It was never my goal to make an album, the idea came up when I realized the tracks as a whole shaped a bigger narrative, which needed the album format to come into their own. It's a very personal record for me, because it reflects so many great parts of my life and every track kinda reminds me of those parts or fascinations I've had or still have. The album cover is me and a small part of my family in Tivoli in Copenhagen :))"
What can you tell us about Axces and its future plans? Is it going to be mainly a friend's affair for the moment? "Axces is a small music collective and label based in Copenhagen – we run small parties, and release music – we are a bunch of friends who have known each other for a long time now and we kinda grew together musically. That is a very important key to keep the motivation up and we inspire each other by being in each other's company – it feels right to make Axces together. We just released Popmix' second EP on the label and we have some nice things in the pipeline. We are soon announcing a larger release from Alfredo92, I'm also working on a funny release for next year and as I'm writing we are selecting tracks for a various artist EP. So stay tuned ;)"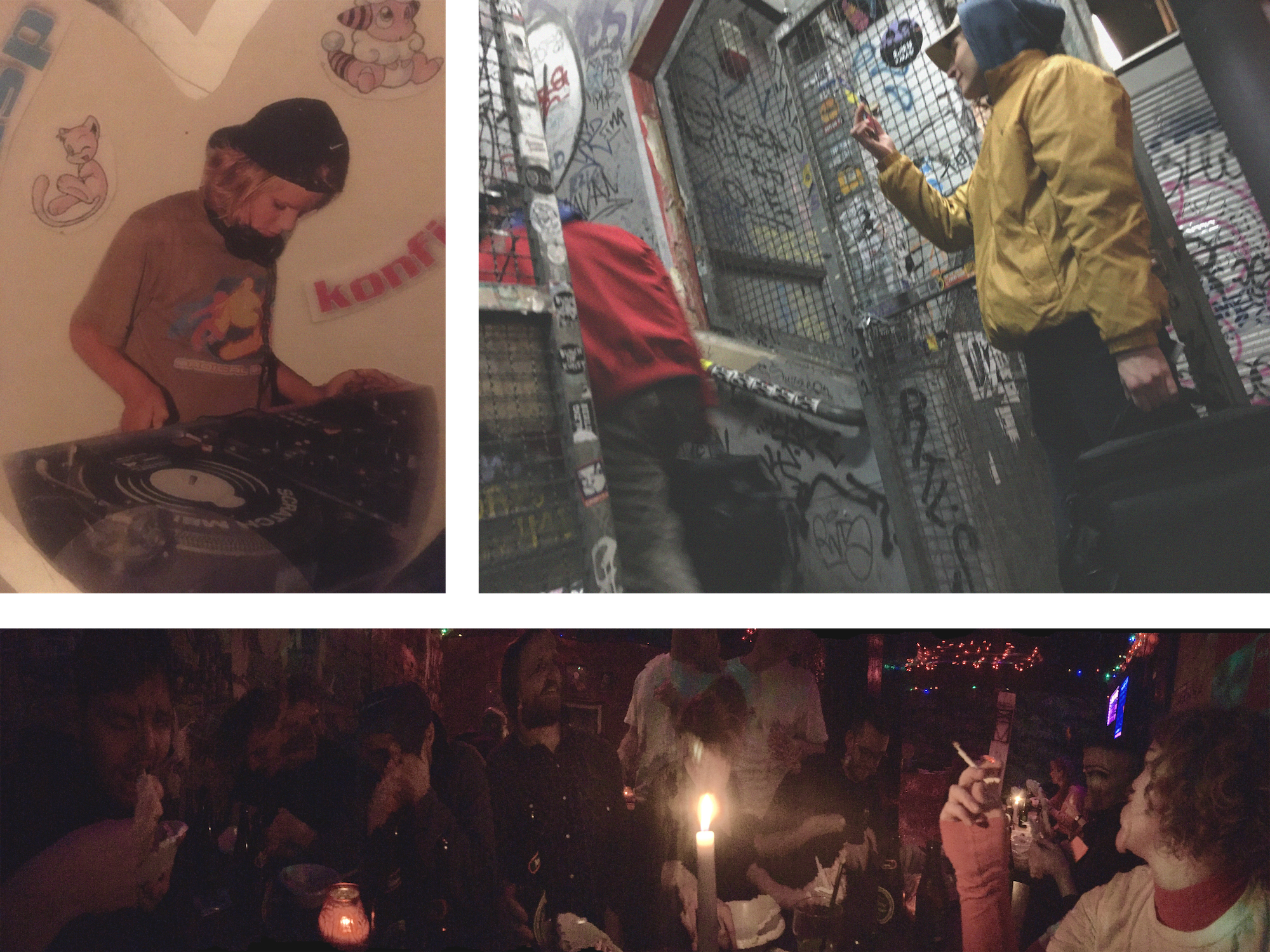 In terms of production I imagine having produced music since you were 14 you must have a very streamlined and efficient way of making music, is there any truth to that? I was reading that you made Keflavík during a 10 hour layover whilst coming back from the States. "Yes, I think there is truth to that – but after I released Full Circle, I felt like I needed a clean slate. I haven't been producing that much music since the release of Full Circle and I think it's because the results of Full Circle sums up my musical life for the past 10 years and I need something completely new now – I'm not quite sure what kind of music I do for the time being and that is quite confusing yet satisfying and exciting! Yes, Keflavik was made like that, but I spent almost a year on the mix before mastering it. It happens to me sometimes that I put together a tune really fast and then get caught up in the mixing process – this is something that drives me crazy and I can have weeks where I think the track is horrible because I feel like it sounds bad, even though it's not true – I am trying to avoid that and I must say it's one of the hardest parts in making music – to stay on the positive side of your tracks until you decide to release it. That's also why I invite other people into the mix process very early now – it helps me not lose my mind!"
What can you tell us about the mix you've recorded for us. When you sent it over you mentioned recording it with the name 'Too Much Rain In Paradise' to mind. I imagine you had some pretty big influences when putting this together, what does that name mean to you. It's a real euphoric and emotional mix throughout, I got stuck on the track at 55 mins many a time, are there any particular tracks you want to shout? "I must say this is the most ambitious mix I've ever done. During the pandemic I rediscovered a lot of the music I listened to when I was a kid – music that I was a bit ashamed to like, because I felt it was too emotional, too tacky or euphoric – it was music I kind of kept to myself – so when I rediscovered a lot of these tunes I felt such a relief and so many emotions running through my body – I'm not ashamed to love it anymore and it reminded me to pay attentions to my feelings and use them as a guidance in life. That's why I dedicated this mix to the big emotions of my childhood – and for me it's music that makes me feel alive. The track " Disco Citizen – Footprint made me cry as a kid and it still does and Sasha – Expander made me feel alive and that kind of music is what I feel we need on the dance floor right now."
Last usual question for us, what was the last thing to put a big smile on your face? "Sun and shrimps for lunch!!"
Kasper Marott: Soundcloud, Facebook, Instagram, Bandcamp
Axces: Soundcloud, Bandcamp