Originally from York, and now living in Berlin after a long stint in Manchester, the profile of Fred Shepherd, aka No Moon, has been rising steadily since 2016. His sounds have wormed their way into mixes across the board, with no less than the likes Fred P, Nazira and the late great Andrew Weatherall dropping his tunes, pricking up ears and inducing desperate ID-searching. And there's plenty for listeners to sink into, with a steady flow of at least a few EPs a year since his first, including a pair each on Craigie Knowes and X-Kalay as well as a cracking white label on Lobster Theremin sublabel Mörk. The fantastic Where Do We Go From Here? and Infinite Dreamz EP delve into the middle ground of breaks, garage and, in particular, electro. In I Left My Dial In Pirovac he instead tried his hand, very successfully, at an intimate and fuzzy take on Move D-esque deep house.
When we first got in touch with No Moon about doing a Truancy Volume, we were hitting a deeply unsettling and uncertain time. With clubs being closed for an extended period of time, as we discuss with Fred, inspiration and excitement for dance music can run short very easily. If you're in any way familiar with No Moon however you'll know melody and atmosphere are inherent elements of his sound. It isn't much of a stretch to imagine, therefore, that during this enforced period of downtime that he has been exploring a less club-focussed aspect of his sound. For this gorgeous 278th Truancy Volume, No Moon steers away from the percussive and towards something more ethereal and inward-looking. We spoke to Fred about the last year, his move to Berlin, and his upcoming LP and forthcoming release on Salt Mines. Sink in.
Hey Fred! It's totally a cliche to ask this by now, but what have you been up to over lockdown? "Helloo and thanks for having me! Yeah where to even start.. feels like such a long time and there's been a few very different parts for me. I managed to get some pretty reliable work going quite soon after it all started which has been a real lifesaver. So I'm counting myself very lucky on that front. On the music side of things its been a weird combination of some really bad creative drought with dance music in particular, but then some decent progress in other areas. I've been playing a lot of guitar again which is kinda refreshing and hopefully might end up on some tracks as soon as I figure out how to make the recordings sound less terrible. Also wasted a lot of time playing video games obviously."
How has the last year of lockdown affected what you've been producing? "Well pretty much immediately after the first lockdown I just had no motivation to make dance music at all. I spent a few months giving myself a really hard time about it, seeing loads of people posting about how much they were getting done with their time and just feeling like shit. Luckily I was able to keep the motivation up for long enough to finish my record for Salt Mines which has just been announced, but yeah since finishing the pre masters for that (almost a year ago) I have just ended up going the complete opposite direction. So I've pretty much spent the last year making ambient as well as some kinda guitar focused stuff, and I'm actually really pleased with where I've ended up.
I'm just right this moment trying to put the finishing touches on an LP, so hopefully will have something to show for it even if its felt like a really unproductive and shit year generally. Also I've always felt like the most important part of my music is the kind of emotive / synthy / pretty much non-drums content, and so I'm glad to be releasing something which places those elements front and centre instead of feeling a need to back them up with drums. Lockdown has also been a good opportunity to get back into the swing of making more field recordings, a lot of which make up the foundations of the LP.."
We of course know each other from living in Manchester, but you're living in Berlin these days. Has this affected the music you make or has it changed your processes for making music at all? "Moving to a different country has definitely impacted my processes in that I suddenly had to go down to a super minimal setup. I've gradually been buying various bits since then so I'm roughly back to where I was in terms of out-of-the-box gear, but to me at least there's a pretty clear progression based on what I was using at various points. I'm not sure if the city has really shaped the style of music I've been making since being here.
The stuff I want to make is constantly changing anyway so it's hard to pin down whether I would have felt drawn to something different if I was still in Manchester. I also partly moved because I was playing here a lot and felt like my music was more relevant here, so maybe the city had already had its influence before I moved… But yeah we will see how things progress in the next couple years.. really excited for whatever starts to emerge post covid – I expect that will end up being pretty influential.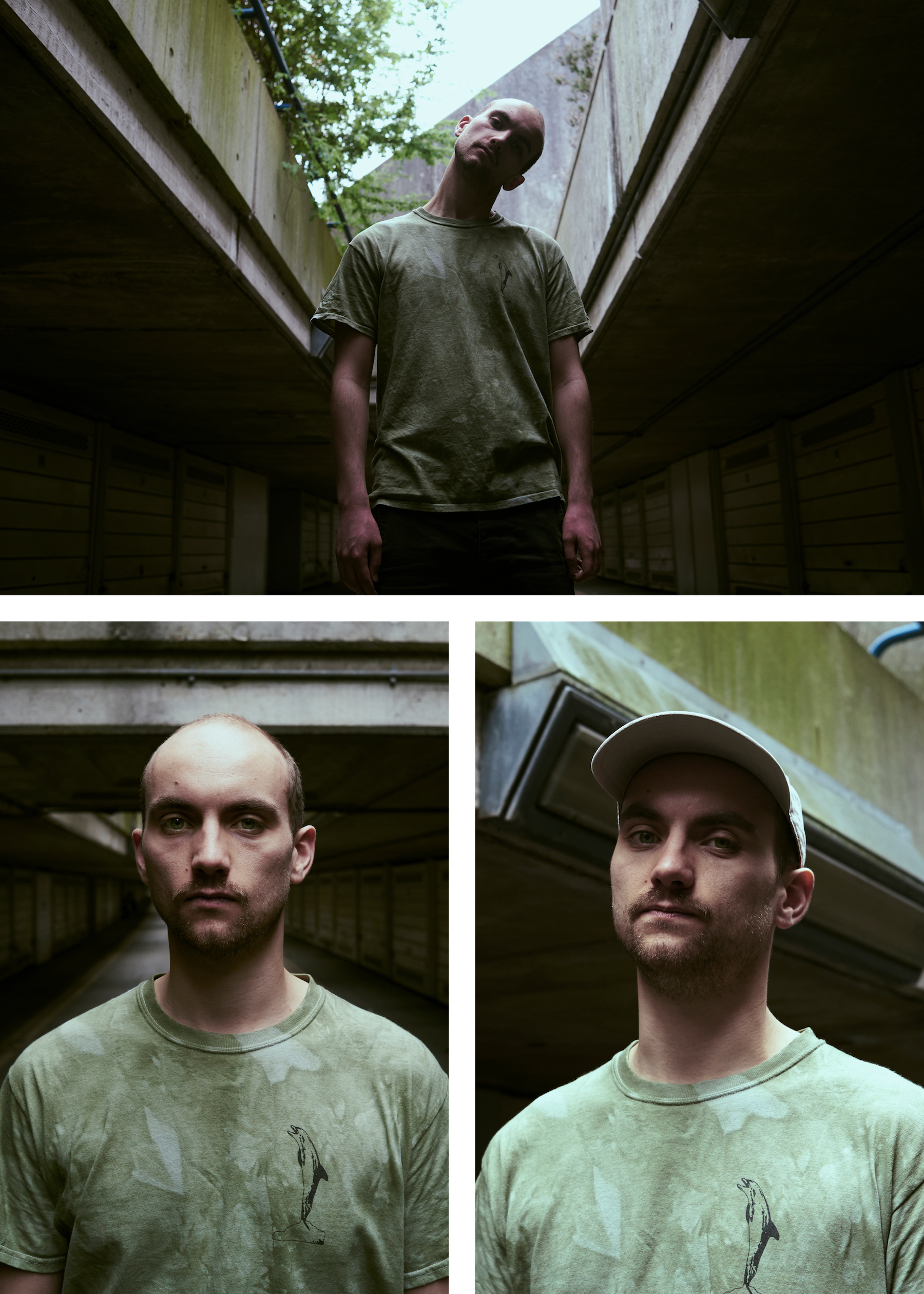 What have you been listening to over this last year? Any particular friends or local artists you want to give a shout to? "Really pleased to have included music in the mix from a few friends – Dream_E, Lara David (aka Chekov) and Contours so definitely shouts to them. Would say John Beltran is probably my most listened-to artist of the last year – just an amazing all round producer and insanely prolific so it's taking a while to go through his back catalogue properly. Couple of radio shows which I've been relying on to try keep the dance music inspiration alive would be Midnight Vapour Trail and C.K. radio. Also been happy to see a few pals absolutely goin off with some of the best EPs of the year so far – Rudolf C, Lisene and Adam Pits in particular all killin' it."
Let's talk about the mix you've put together for us. How did you go about putting it together? "It usually takes me ages to put together mixes as I get really perfectionistic about them. But this one was just crazy, partly due to some really bad phases of no motivation with anything, it took me way longer than usual. I've also had kinda limited access to turntables since the end of last year so I ended up putting it together in Ableton which was interesting but definitely also made the perfectionism worse! But I'm glad in the end with how it turned out.
Its not like super well planned out conceptually or anything.. but the mix itself is sort of a representation of the various ups and downs of the last year or so and there's some blends of things which are meant to be quite dark and sad, set against things which are really ethereal and uplifting. I've also used the mix as a way of presenting some field recordings from the last year in more of a long-form way than is usually possible with ~5 minute tracks."
This mix is quite a departure to the dancefloor-oriented music people will be familiar with from you. Is it something you think you will continue to explore more of, even after clubs have returned and you start gigging again? "Yeah I vaguely considered a new alias for ambient stuff since I have the LP coming as well, which this mix will definitely make more sense in relation to. I guess for people who are only familiar with my heavier music output it might be confusing, but from my perspective it kinda does make sense in relation to the more chilled out stuff I've done. Definitely going to be continuing exploring it musically, and yeah fuck if anyone wants to book me for day-time ambient sets on some beach somewhere I'm unbelievably down for that. It is something I've been doing for quite a while pre lockdown though, got a few other ambient mixes on soundcloud and some people may even remember me posting a load of ambient tracks on there a couple years back…"
Have you got anything lined up for post-lockdown yet? "Nah absolutely nothing! I'm planning a long trip around various bits of the UK asap to see friends and family, but nothing gig-wise. Sadly all that feels a long way off in Germany still."
No Moon: Soundcloud, Instagram, Facebook
Photography by Joe Magowan