Living in LA, self-described 'part-time raver, full-time DJ' Mez found his true calling playing house music after a revelation on the dancefloor itself. Having quickly developed his own formidable prowess behind the decks, he now looks to strengthen and promote Black and queer culture in a wider context. His recently launched No Signal platform aims to provide an educational space in underground house music that prioritises showcasing BIPOC and queer folx. We caught up with Mez to hear how the project's kept him busy through lockdown and the exciting future plans he has in the works for it – including a mix series and forthcoming label no less. He also tells us about the first queer parties he attended in New York, the moment he decided to take on DJing seriously, and the shift in musical perspective that came with moving to Los Angeles.
Mez's entry to the Truancy Volume series clocks in at just over an hour, his signature concoction of house music history fizzing with tracks from the likes of Hardrive, 2nd Avenew, Love Sensation and Mousse T. He hits the ground running, spotlighting crucial elements of the house continuum with a tantalising mixture of soulful, jacking and groovy selections that'll have you moving your feet in no time.
Hey Mez, thanks again for taking out the time to do this mix and answer some questions for us! What's been new with you the last year and how have you been? "The pandemic started out quite rough for me. Among everything else, it has given us all a lot of time to to be introspective and refocus our time and energies however we want. I spent a lot of this time just practicing mixing in my room, and taught myself to spin vinyl. It has been really nice in a lot of ways!"
Seeing as this is your first interview on the site, can you tell us about some of your earliest musical memories? I was reading that your grandma played a lot of gospel to you when you were younger, how much do you remember of those times? "My grandma would turn the radio on as soon as she got out of bed most mornings, and yes, it was always gospel! I guess some of my earliest memories were riding in the back of my moms car when she'd pick me up after work, listening to lots 90's R&B and slow jamz, haha. I'd sing them in the backseat like I was grown going through a breakup too."
Do you remember at what point that started to bridge more into electronic dance music? Were there any artists, records or mixes you were maybe listening to prior to going out raving/dancing that inspired you to get into DJing? "The first time I ever did acid was at a festival in Tennessee called Bonnaroo. Can I say that? Anyways.. After we dropped the clouds turned grey and a storm came over the fields; a voice on the festival speakers came on to tell everyone that we had to evacuate and go back to our camps. They made everyone vacate the main festival area. Once the storm passed and I was fully in a different dimension, I remember coming back onto the festival grounds and Flume's set was opening with 'Say It.' That was an eye opening moment for me in terms of how electronic music enters your body and just fully encompassed me in a way I hadn't felt before. I acknowledge that as the eye opening moment for me in terms of my love for electronic music. I also used to be (and still am) obsessed with the XX, and eventually found Jamie XX's solo projects."
I'm not aware if you're from there originally, but what can you tell us about LA and the scene there be it from a musical perspective and non-musical perspective? "I've lived here for 3 years in August. From a musical perspective I think LA is endlessly inspiring. Im not quite sure what it is but sound just seems to hit different here. Outside of that there's always new and emerging artists, little pop ups and cool shops and things to do. I tell people all the time, I'm obsessed with this city. You have beaches, desert, snow, and mountains to hike, all within an hour drive. The sun is always out too. The way my seasonal depression is set up… I can't imagine living anywhere else in the US full time."
Were you heading to many parties prior to lockdown? It was a night called Battle Hymn by Ladyfag where you kind of found your footing in wanting to get into DJing, right? What was so special about that night? "Yeah back when I lived in New York, that was the first queer party I ever went to, and it opened my eyes to how liberating and communal queer nightlife spaces could be – but what was so special was that Honey Dijon played an 8 hour set and was locked in for the entire stretch. I don't even remember her stopping to use the bathroom. That was when I made the connection that maybe music was something I'd want to take more seriously, because I wanted to be like her. I always had a deep love for music, but up to that point I was just making a bunch of playlist and fighting my friends for the aux whenever we got in the car."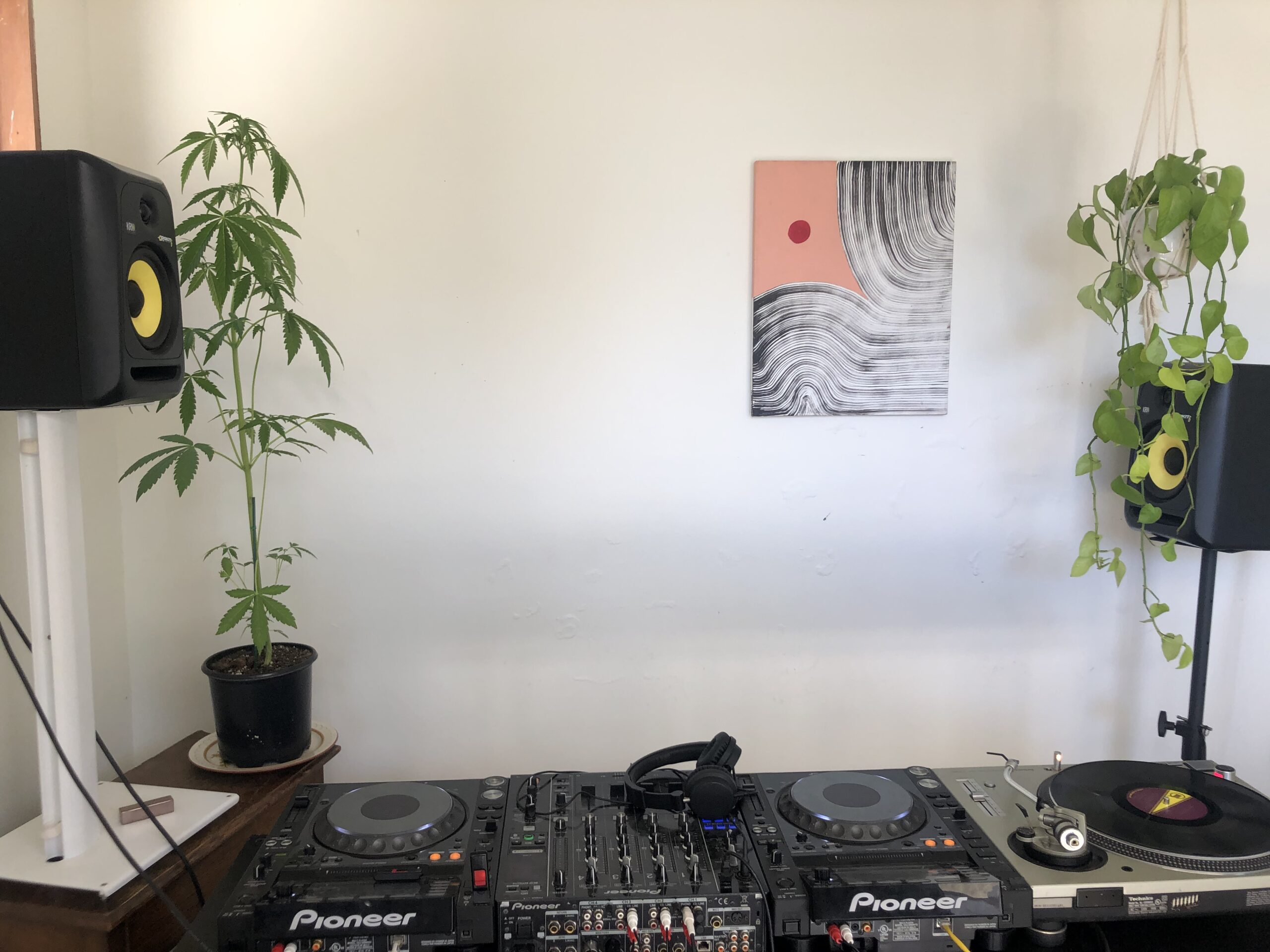 What can you tell us about The Party by Ostbahnhof? I was reading through your Instagram and you captioned it as one of your favorite parties in LA, both as a DJ to play and as an attendee. "Oh yeah… hands down. When I first moved to LA I went out in WeHo as people do because I didn't know what else there was to do. One night I was complaining to a friend that WeHo sucked and I wanted to go to an actual party with good music and he mentioned Ostbahnhof to me, and put me in a group chat with some people he knew who were involved with the party. After my first one – I never missed another one after. They quickly became a family to me and instrumental to my LA nightlife experience. The producers, Black Charmed, are now like sisters to me."
Have there been any other people here that have kind of taken you under their wing and helped you better as a DJ? "Victor Rodriguez of Bears in Space is the resident DJ of Ostbahnhof as well. From the very beginning he saw a light in me and welcomed me into the family, telling everyone who'd listen that I was his dj baby and how much he believed in me. He has been DJing for longer than I've been alive and is loved by everyone he comes across. He has been instrumental in me getting my foot in many doors over the span of my career. It's always been a priority of mine to learn from those who came before me in this business, especially since my sound is so classic a lot of the times my peers are older than I am."
As an outsider to throwing parties and partying in the states I'd imagine promoting in LA being a lot harder than other places, is there any truth in that you reckon? I was reading about the LA drinking laws and how most bars can't sell alcohol past 2AM. How's that worked for parties in your experience? I can only assume the party doesn't stop then. "I think it's harder in the states in general, but yes LA can be difficult for sure. The bars closing at 2am really means they close at 1:45. It can be difficult to make any serious money that way and forces a lot of things underground. It sucks in a lot of ways but also adds a unique and raw flavor to our scene here."
When did you decide to start No Signal and what can you tell us about the platform? What are your immediate and long term goals for it? "No Signal is my pandemic baby. I see it as an educational space: a place people know they can go to learn about the origins of house music, hear some really raw tunes, soon I will announce our podcast series and eventually, a label."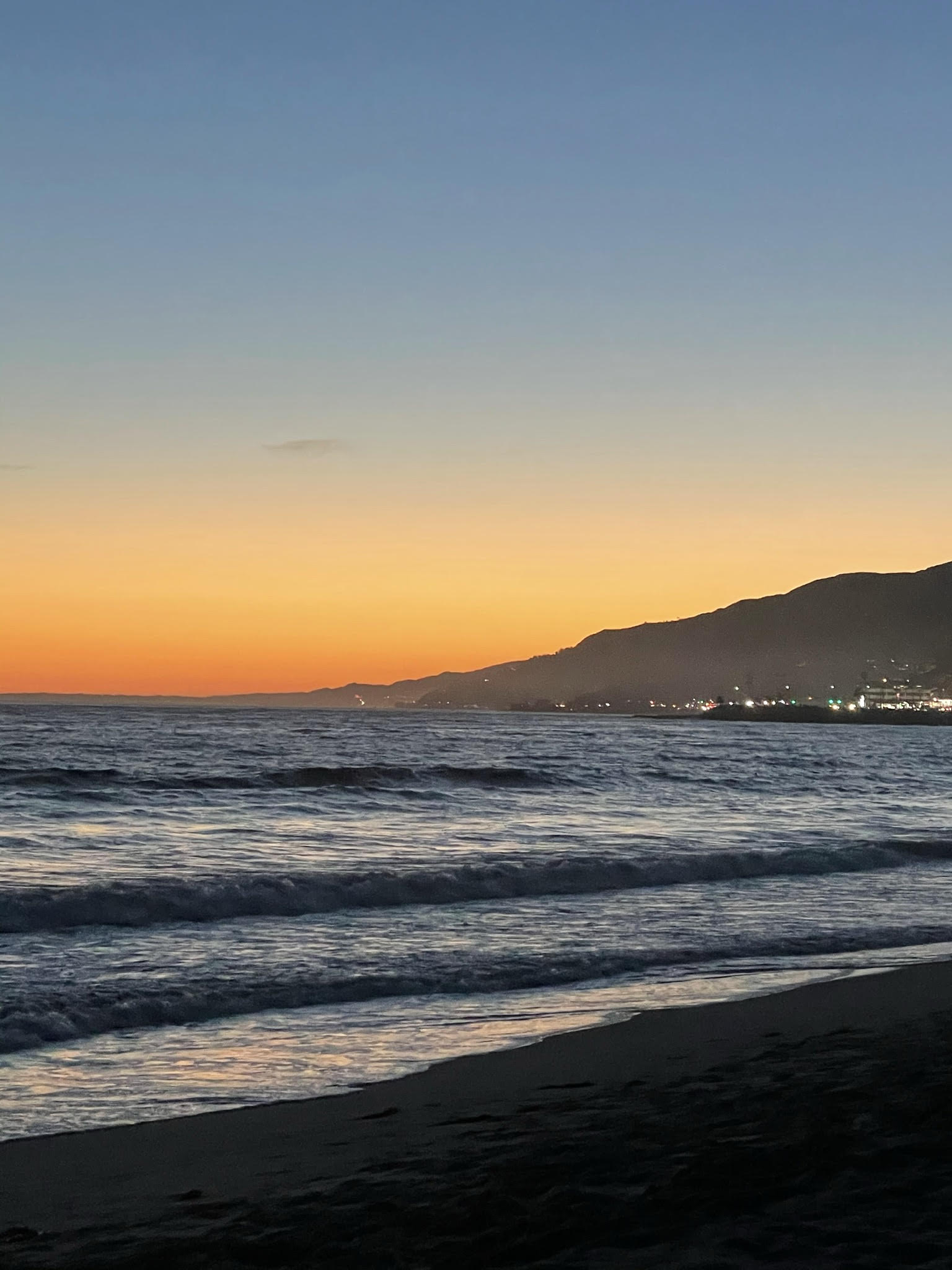 What sort of other hobbies or interests do you have outside of electronic music? Are there any books, films, art pieces or other things you've seen or been reading/watching that you might want to share? "My friends and I recently started an all black book club. Everyone in the club is black and we only read books from black authors. We just finished 100 Boyfriends from San Francisco based author Brontez Purnell and I'd 100% recommend it to anyone within earshot. Other than that I love to drive around the city, hang with friends, eat good foods and explore new spots. LA is full of amazing vista points if you know how to find them."
Can you give us a selection of favourite current DJs that influence you at the moment and why? "Derrick Carter is the first to come to my mind always. I feel he has laid the framework for the style of DJing that's so moving to me, along with Spencer Kincy. I also recently listened to Mark Grant's 'A Taste of Cajual' mix CD – that blew my mind. And Glenn Underground's 'Jazz Unit Vol. 2" CD was pretty influential when I was making this mix for Truants!"
So what can you tell us about the mix you've recorded for us? Was there any direction you decided you wanted to go for this when making and are there any particular tracks you want to shout out? "This mix has been a serious labour of love. It has taken on many iterations over some months. Mixes can be like that for me as there's not the energy of an audience to feed off of, I'm my only audience and sometimes my biggest critic as well. I kept at it until it came out just how I wanted and I couldn't be happier with it. It's moody, deep, all cut in the 80's and 90's, strong Chicago and Detroit influences. There aren't any particular tracks I want to shout out but certainly some artists! Masters at Work, Gemini, Derrick Carter (of course), Boo Williams, Alton Miller, Glenn Underground.. all endlessly inspiring artist and masters of their craft."
Mez: Soundcloud, Instagram, No Signal
You can download Truancy Volume 277: Mez in 320 kbps and view the full tracklist by supporting Truants on Patreon here. Your support allows Truants to continue running as a non-profit and ad-free platform. Members will receive exclusive access to mixes, tracklistings, and merchandise. We urge you to support the future of independent music journalism – a little support would go a long way.