Raised in Los Angeles but based in Brooklyn since 2015, Akua has spent the past five years redefining and cultivating a sound within techno that has assuredly become her own. As one of the many talented DJs that makes up the Discwoman roster, her passion for research and recontextualization in the realm of techno, has been a driving force in packing out dancefloors over 2019 – a year which took her across the globe more than ever. We caught with Akua to discuss the whirlwind and transformative year that was her 2019, being captivated by the wild energy of New York during her first summer in the city, playing mainstage at this year's Sustain-Release, and how she first fondly connected with the fast-paced, adventurous mixing style of early Jeff Mills, Colin Dale and Dave Angel. As our first mix of 2020, Truancy Volume 256 is Akua flowing at her most natural, contorting through a range of influences as she picks out cuts from Chicago and Detroit visionaries. Scan 7, Blake Blaxter, Mike Dearborn, Robert Armani, DJ Rush and Paul Johnson are all well represented here, and her recognised approach of pairing timeless classics with today's most contemporary techno producers is packaged up with her distinct toughness and trademark energy. 
Hey Tracy, thanks for doing this amazing mix for us and answering some questions! Was just having a look at some of the gigs you've played this year and you've been to Toronto, Bristol, Utrecht, Romania, Berlin, Copenhagen, Stockholm, Amsterdam, Bucharest, Paris and of course all over the states. I can imagine it's felt like a great year for you, with there being plenty of optimism with what 2020 could also possibly hold for you in terms of goals? How you all finding it! "Hi! Thanks for having me contribute a mix! Have been a fan for a while. 2019 was definitely one of the busiest and most transformative years of my life. I must say, I feel extremely blessed to have played shows in so many places I had never visited before, make new friends and reconnect with old ones, and learn more about myself along the way. Makes me feel quite emotional just reflecting on it all. :')
I am so grateful for everyone who has put their faith in me and allowed me to guide them on the dancefloor this year. I am so grateful for those who have offered their kindness and support to me during this journey. I am so grateful to have been able to heal myself and others through DJing and to see how my art has allowed people to access a part of themselves that they couldn't before and feel more comfortable with expressing themselves fearlessly. I'm starting this year with an abundance of love and positive energy in my life and I really am just so grateful! I'm looking forward to 2020 and the first half of the year is shaping up to be very busy. I'll be touring in Europe during the second half of January and again in the spring. I'm also excited to have some more time for myself since I just finished up with graduate school. I've been feeling super inspired lately to pick up other projects that I've put on the back burner so I'm ready to see what's in store for this year!
As more gigs started to roll in for you and being on the road more  often what would you say are some of the key points you've been able to take from 2019 and want to improve on for the following year? "Great question! My first key takeaway of 2019 was to be more present with myself. Doing things like putting my phone on "do not disturb" more often and spending less time on social media has really helped with this. I also started journaling and meditation again as the frequency of my travels increased this year. Both activities helped me stay afloat during challenging times and helped me process the experiences I had throughout the year. Second key takeaway of 2019 was to stop overthinking things. I'm definitely more of an introverted person who spends way too much time in contemplation and this leads to me being too attached to my own thoughts. I ruminate a lot which has its pros and cons but I came to realize that being too concerned about the outcome of things is a waste of time and only ends up setting me back. 
Final key takeaway of 2019 was to show up more for myself. There were moments in 2019 when I compromised my needs in order to make other people feel more comfortable which led to me internalizing resentment. It's really not worth it to compromise or neglect your own needs for the sake of pleasing others. While I've implemented more boundaries with people and have also gained more awareness of my own limits, it's been an interesting and somewhat difficult process of confronting my previous patterns. Some goals I have for 2020: Being more detached and accepting impermanence, reading more, writing more, trying out new modes of expression, having more meaningful face to face conversations with people, experiencing more gratitude for what I have, and making my physical, emotional and spiritual well-being my top priority."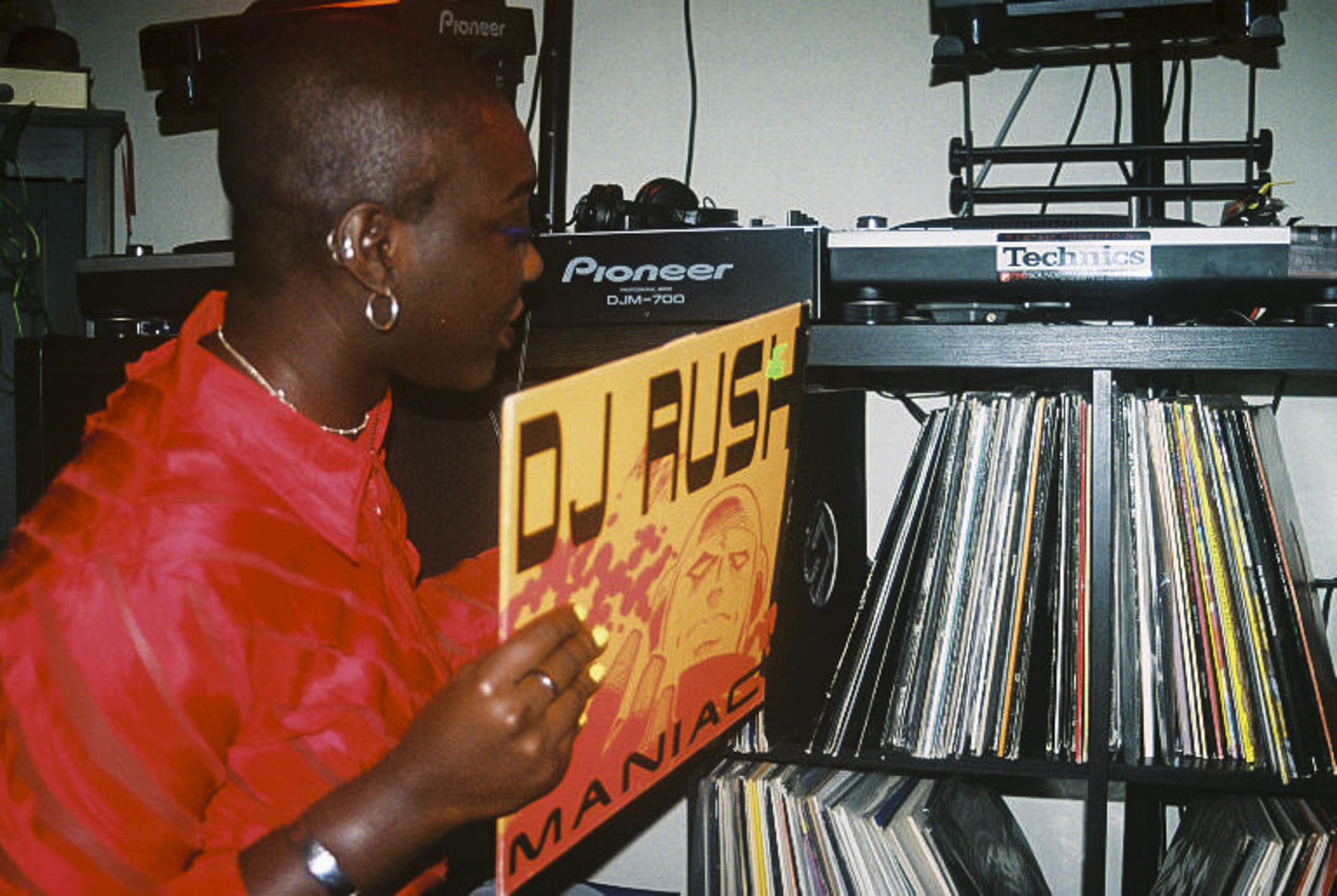 So going back a little now what can you tell me about your first summer in New York? A summer period in a new city can be a big step with plenty to take in, this was in 2016 right? Did you immerse yourself quite quickly within the music scene in the city? "Well I moved to New York in late July 2015 after I finished undergrad but I feel like it wasn't until the beginning of summer of 2016 when I started fully assimilating with the community in Brooklyn that I'm now a part of. I spent that summer going to spots like Bossa Nova Civic Club, this venue Trans-Pecos that used to host a lot of electronic music events, and the now closed Palisades which was a favorite of mine. I was definitely feeling a bit shy during that time, I remember seeing people I'm friends with out now but I would still dance alone and keep to myself haha. I started coming out of my shell a bit in the spring of 2016. I went to Detroit during the weekend of Movement festival that year and I saw a bunch of the Brooklyn people that I had seen or met on the dance floor there, so I felt less shy about finally cementing some of these connections. The summer of 2016 was really amazing though. I went out a lot, danced a lot, and met so many people that are now good friends of mine during that time. It felt very freeing to find a circle of like minded folks in NYC. 
Things have changed since then. Unfortunately these days it's getting more difficult for underground parties to be sustained due to the lack of availability of spaces and the risk of them getting shut down. However, I still feel inspired by the community as I've seen more black and brown artists gain more visibility in the last couple of years and a more diverse community forming in general. When I initially was going to techno focused parties in Brooklyn, there was definitely a lack of these identities and I'm glad to see now that it's increasing. It's been cool to see how some of the friends I made during my early days in Brooklyn have now blossomed into being producers, DJs and event organizers as well. "

What was your music background before New York? Some of your first loves that looking back may have set you on this path? "Well while I was growing up my parents collected a lot of CDs and I remember listening to a lot of old school R&B and pop, specifically artists like Luther Vandross, Marvin Gaye, Whitney Houston, Janet Jackson and Michael Jackson. My parents often played music from Ghanaian artists like Daddy Lumba and Kojo Antwi as well. I was obsessed with iconic artists like Alicia Keys, Ciara, Cassie, TLC, Outkast, Destiny's Child, B2K, and Mary J. Blige. I had a photo of Alicia Keys as my background on MySpace back in the day for the longest time haha. I also loved pretty much everything that played on the POWER 106 radio station in Los Angeles which is where I'm originally from. R&B, hip-hop and rap remained my core up until high school, though I had some embarrassing phases that I grew out of hahaha. 
By the time I left high school, my tastes leaned more towards electronic music. Some labels that inspired me throughout undergrad were Night Slugs, Fade to Mind, LuckyMe Ninja Tune and Hyperdub. I also really loved (and still love) footwork – I remember on my first solo radio show called the "Beats That'll Make Ya Bass Break" (with Tracy B) I was literally playing DJ Rashad (RIP <3) and Spinn on the radio at like 6am for the people of Cleveland, Ohio haha. In my last couple of years of undergrad, I spent more time listening to and learning about house and techno and reached a point where I became utterly obsessed. At the time of my arrival in New York, I was a full fledged house and techno disciple. Honestly, I think techno might have been my actual my first love – the love that really transformed me. It's definitely the first genre I've ever felt extremely committed to learning about and wanted to completely know inside and out. When I started learning more about techno, it felt like the more I discovered about it, the more I discovered parts of myself I never knew existed. It still feels that way. :')"
How did the relationship with Discwoman continue to blossom and what sort of dynamic do you all have between you? I can imagine they've been quite important in helping to nurture your career. "Definitely! I feel very grateful to have had Discwoman's support starting from the early stages of my journey. It feels very affirming to be part of a group that is working tirelessly to dismantle the white patriarchy that exists in the music industry and are constantly challenging the status quo. The whole roster is filled with such talented, outspoken, and thoughtful people and it's been great getting to know some of them more since joining the agency. It's really inspiring to see the volume of change the crew has brought about on such a global scale and I feel very honored to now have a role in perpetuating change as well."
I think one of the things that stand out from your DJ sets and online mixes is it's energetic techno, almost quite stripped that goes hard and fast without having to be industrial or militant. Can you tell us a little bit how your particular tastes were defined, was it a while before you were like ok this is a sound I like and want to push forward with? "When I started learning how to DJ I was primarily mixing a lot of house and slower techno. I started playing around with mixing electro and faster techno once I became more comfortable with using CDJs. I still have the set list from my first time playing at Bossa Nova Civic Club and at that point I was starting at ~130 bpm and hitting a peak of 140bpm. I really loved the speed and intensity of Underground Resistance's productions and side projects from Robert Hood and Jeff Mills like The Vision and H&M. I was also inspired by older mixes from the early 90s I would find online from vets like Jeff Mills, Carl Cox, Miss Djax, Colin Dale, and Dave Angel. They were all so playful and adventurous with their mixing, which was refreshing as I feel like DJs are so much more rigid and calculated with their mixing style these days. When I started playing out more, I was too scared to play as fast as my heart truly desired because I didn't want to overwhelm people but eventually I just stopped caring. 
Basically, I enjoy playing fast because it feels like I'm bringing back this old school energy that is so difficult for me to find and access in the present day. I see that some people view playing fast as "trend" or whatever and I'm sure for those who try to play fast and aren't aware of the history behind the style or haven't done much research, it is exactly that. But for me, playing fast feels cathartic and helps me deal with the nostalgia I have for a time that I never got to experience but remember and connect with so fondly."
How are your USBs arranged when it comes to your mixes? Is there a regularity to your sets at all or are you pretty random from show to show? "I have way too many playlists on my USBs that I have labeled either by mood, label, or by each specific show or mix, and even by mood for each show. I must admit, I'm really not the most organized person when it comes to my music and I'm sure my Rekordbox would scare some people but it works for me hahaha. I have playlists that are literally labeled as "djaxyyyy" or "really trippy and minimal…period" or "*insert gig name and date here* hour 1 or 2" or "full on acid." Typically, I aim to make a playlist for each show so I can have a more concentrated idea of the vibe I want to create. In terms of regularity, I'm not really sure if there is? I guess there's certain artists that I play in almost every single set, but I get tired of playing the same tracks. I do like to switch up though and my vibe depends on the setting as well. For example, last time I played at Bossa Nova Civic Club with Bored Lord, I felt like playing more hard house and jumpstyle instead of just techno. My mood during the week leading up to a gig is a major factor for how and what I want to play. I don't necessarily feel like I want to "bang it out" all the time, but if I've had a tough or draining week then I typically like to, just to get it out of my system."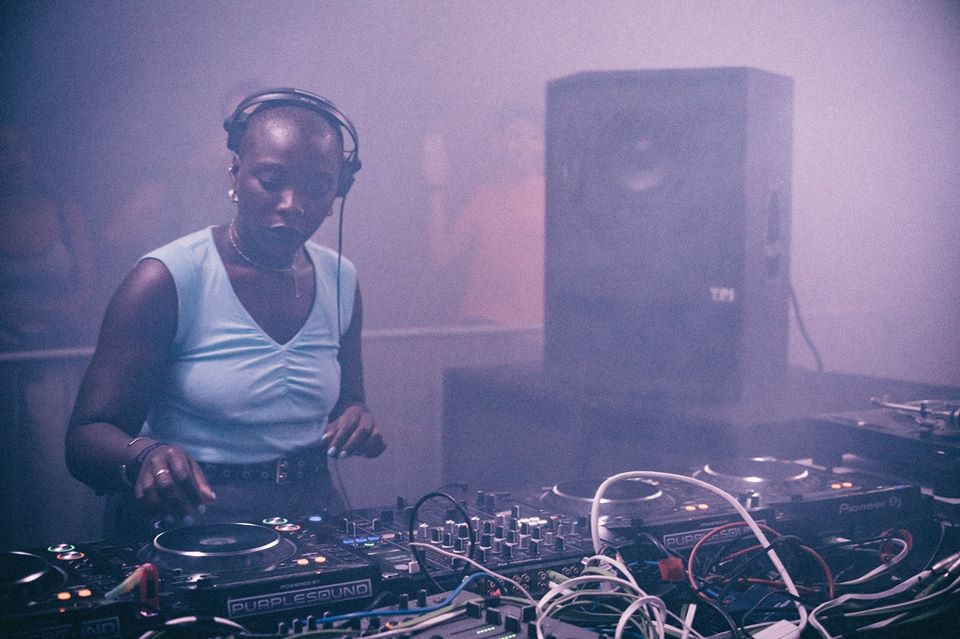 How was your set at Sustain Release and playing before J-Zbel and LSDXOXO? I was reading the review on RA and they mentioned how you brought your set up to around 170 BPM towards the end. Is this where you like to take your sets if you can? "Playing Sustain Release was definitely a huge highlight for me this year! I attended Sustain for the first time in 2016 and met so many friends during that experience, so it felt like things came full circle for me. I really enjoyed the energy of the main stage the first night and it made sense for me to play before J-Zbel and LSDXOXO vibe-wise. I felt that I could push the intensity of my set a bit before J-Zbel and thought the energy transmuted well from my set into their live show. In response to playing around 170bpm, that was definitely embellished by the writer of the review ahaha but I guess maybe it seemed faster than it actually was? I'm pretty sure I peaked at 152 that night, but who's counting? ;) In general, I don't typically play 170bpm fast but I'm open to it! Maybe someday I will if I do an impromptu footwork/jungle/drum and bass set haha."
Do you enjoy B2Bs? I saw you did a B2B set with a DJ called Phoneg1rl recently? How was that and what makes a good B2B partner for you? "Phoneg1rl is one of my favorite DJs in NYC right now but I actually ended up playing a B2B2B2B set that night with her and our friend NK Badtz Maru (who also was a guest on my Rinse residency over the summer) and it was definitely one of my favorite moments I've had DJing this year. They're both friends I met early on in my time in Brooklyn, so badass, love to play fast and have this anything goes attitude for when they DJ so it was fun to be working with their energies. In general, I enjoy going B2B with the right people who have complementary energies for sure!" 
What can you tell us about the mix you've recorded for us? Any direction you decided to go in for this and are there any particular artists or tracks you want to shout out? "I recorded this mix at home in my bedroom which also doubles as my "studio."  Currently my set up consists of two CDJ 900s, two Technics 1200MK2s, and a Pioneer DJM700 mixer. The mix is bookended by tracks from two Detroit visionaries I admire very much: Scan 7 and the Prince of Techno, Blake Baxter. The Blake Baxter track (Luv Overload) has literally been stuck in my head all year and I loooooove the release it's from (The H-Factor on Disko B), so I felt compelled to use it as an opener. The closing Scan 7 track, Dark Universe, is from one of the most iconic releases of all time, Dark Territory on Tresor. The second to last track is a remix of another notable Detroit artist, the Suburban Knight's classic "The Art of Stalking," but a little bit sped up, of course. I recently got the Scan 7 record and a few others used in the mix from this spot I used to work at called Boom Service, an online record retailer based in NYC. My former manager Tom hit me up telling me he had obtained an insane techno collection from this person who used to post up every Monday at Sonic Groove in the 90s to buy records. Needless to say, there were so many gems in that collection!
 Of course I need to give a shout out to my Chicago influences. I am pretty obsessed with Mike Dearborn, Robert Armani, DJ Rush and Paul Johnson so I had to include tracks from them in the mix. There's also a track by Liquid Asset (before the Suburban Knight track), who is one of my favorite artists making music right now. Her sound is reminiscent of the gritty acid Drop Bass Network style sound that's rare to come across these days. There's a track called Lock-Down by this group Atomic Babies that I've listened to so much this year during times that I've just wanted to completely zone out. I didn't really have a clearly defined direction for the mix but there's more trippy and spaced out moments than I've had in any other mix or set I've released yet. I knew which tracks I wanted to start and end with and had a few tracks that I was dying to use. I just tried to let things flow naturally in between."
Last usual question for us, when was the last time you danced and what was the last thing to put a big smile on your face? "Last time I properly danced was when I saw my friend Ren G play on New Years Eve. She is soooooo insanely good! The last thing to put a big smile on my face was getting a phone call from my good friend Mariah" 

AKUA | SOUNDCLOUD | INSTAGRAM | FACEBOOK| DISCWOMAN